Pepperoni Pizza Dip
This easy pepperoni pizza dip recipe is simple to prepare and perfect for any party appetizer, holiday or game day. It is basically l

ike a cheesy pizza without the crust!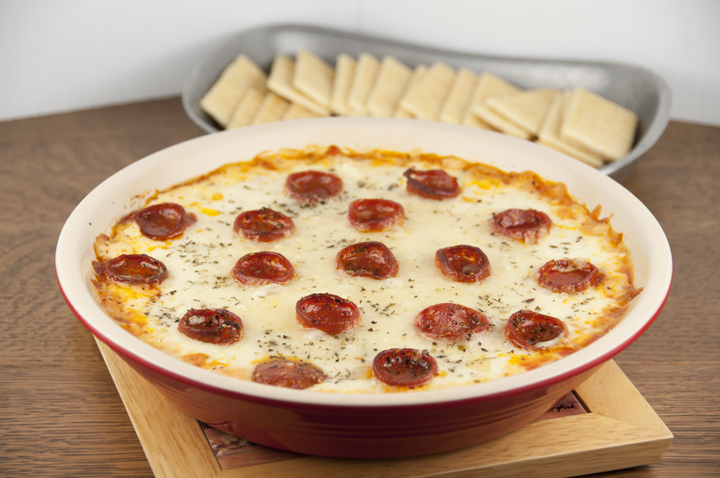 Let me introduce you to the best party appetizer idea EVER! Make this pepperoni pizza dip for every holiday…make it for your New Year's Eve party…make it for Super Bowl Sunday. This easy appetizer recipe is good for any occasion under the sun, but makes for excellent football food.
Have you tried my Pepperoni Pizza Nachos yet?! If not, definitely head over there to check out that recipe after this one.
I have a good blog friend named Ashley who blogs over at Center Cut Cook.  She is going through some tough times right now in her life – just a couple of weeks ago Ashley and Ryan, her husband of 10 years, were given the news that Ryan was diagnosed with colon cancer at the age of 29.  He has had surgery and is awaiting chemo and pathology reports for his prognosis.
I wanted to join a bunch of other food bloggers who are on a mission to support Ashley during this time!  I thought to myself, what better way to show her some love by writing about her today and featuring one of her DELICIOUS recipes that I finally had the chance to try out.
Let me tell you:  it was a huge hit!  She has many, many amazing recipes on her blog (like this infamous Chocolate Lasagna) that you should definitely check out!  I'm sure it would put a smile on her face to have you visit.
 Recipe source: adapted from CenterCutCook.com