Pepperoni Pizza Dip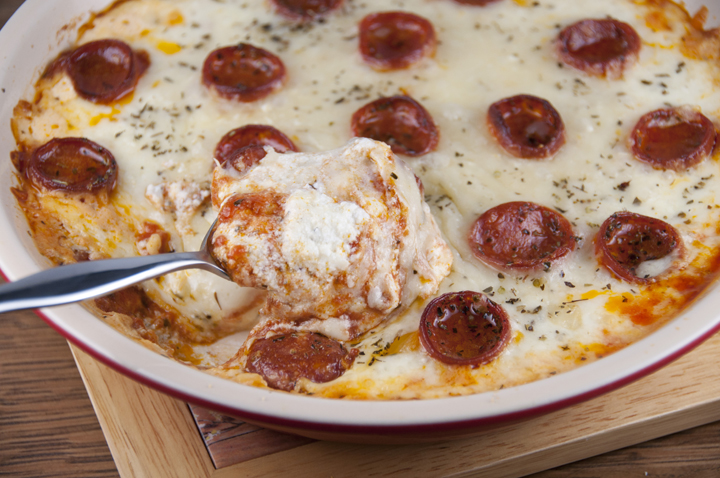 1 – 8oz package cream cheese, softened
½ cup sour cream
1 cup freshly grated parmesan cheese, divided
2 cups freshly grated mozzarella cheese, divided
½ teaspoon dried oregano
½ teaspoon dried parsley
½ teaspoon dried basil
1 cup pizza sauce
Pizza toppings of choice: pepperoni, mushrooms, green peppers, etc.
½ teaspoon Italian Seasoning for garnish
Pretzels, crackers, vegetables, bread, etc., for dipping
Preheat your oven to 350 degrees.
In your mixer bowl, combine cream cheese, sour cream, ½ cup of the parmesan cheese, and ½ cup of the mozzarella cheese.
Add in oregano, parsley, and basil. Mix until mixture is light and fluffy.
Spread in the bottom of a pie pan, then top with the 1 cup of pizza sauce.
On top of the sauce, add remaining ½ cup of parmesan cheese and 1½ cups mozzarella cheese.
Top with your favorite pizza toppings and add a dash of Italian Seasoning for garnish. I kept it simple with just pepperoni.
Bake in the oven for 20 minutes or until the dip is warm and is bubbly on top. Mine was ready right at 20 minutes.