No-Bake Polar Bear Claws are a delicious holiday treat and classic candy recipe for Christmas! The luscious caramel and salty roasted peanuts are coated in a silky white chocolate coating. I top them with sprinkles for a festive touch.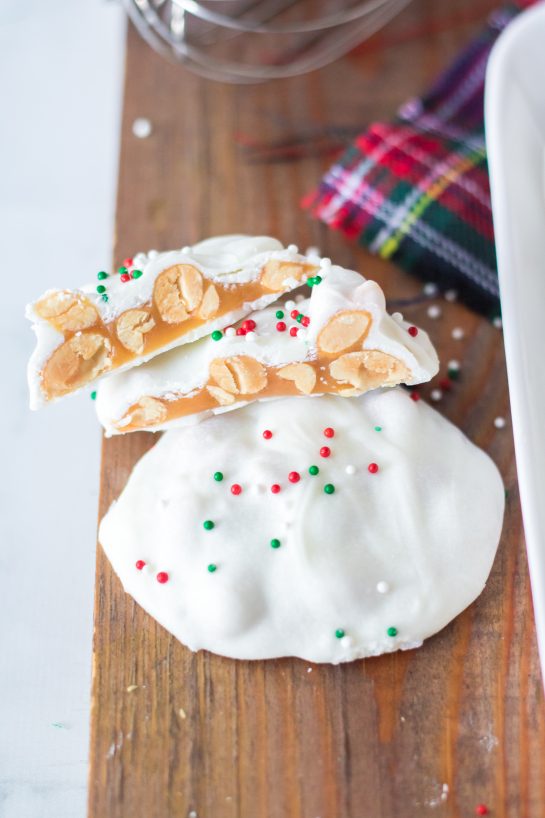 Raise your hand if you have a party for some tiny humans this winter, and you're already tired of baking all of the Christmas Recipes! My polar bear claws are not just perfect for Christmas, but all winter season.
They are also NO-BAKE. Think sledding parties, winter birthdays, or a weekend treat with some Creamy Crock Pot Hot Chocolate. Polar Bear Claws are these big, fun, delicious, lumpy, white chocolate-covered clusters.