Interested in working with me?  I love working with brands I already love and discovering new ones to love! Please contact me at ashley@wishesndishes.com and I can send you over my media kit.
Until I discovered cooking, I was never really interested in anything. ― Julia Child
Hi everyone!  I'm really glad you're here.  My name is Ashley and I am a food blogger, recipe developer, and picture taker who spends most of her time in the kitchen up to her ears in flour.
I am a Christian living with my husband and 1 year old daughter in upstate New York.  I love baking, cooking, traveling and spending time with family and friends. This blog tells the tale of my journey from dinners consisting of cereal or boxed Mac & Cheese to attempting to master recipes in the kitchen.  My blog is my "baby"!  I have invested so much time and effort into it and receiving good feedback from readers makes it all worth it in the end.
The people I have always admired in my life were the people who could cook well. I had never learned the slightest thing about cooking, nor did I have any interest, until I got married and realized my husband wasn't thrilled with the idea of a diet consisting of what typical 5 year olds eat.
One day it occurred to me that maybe I could be like these "domestic goddesses" that I so greatly esteemed. I was done making excuses and leapt into the land of cooking and baking! I hope to teach my daughter how to cook and bake someday and to really love it. She already loves being in the kitchen with me!
I have to give my husband, Nick, a shout.  He has been my guinea pig and official (sometimes brutally honest) taste-tester in the kitchen.  He has been nothing but an encouragement to me on my journey in the kitchen and pushed me to make my dreams of having a food blog a reality.  He also designed my awesome "Wishes and Dishes" logo and is my unofficial tech person in all of his free time (ha ha).  Thank you, honey, for making all of my "wishes" in life come true.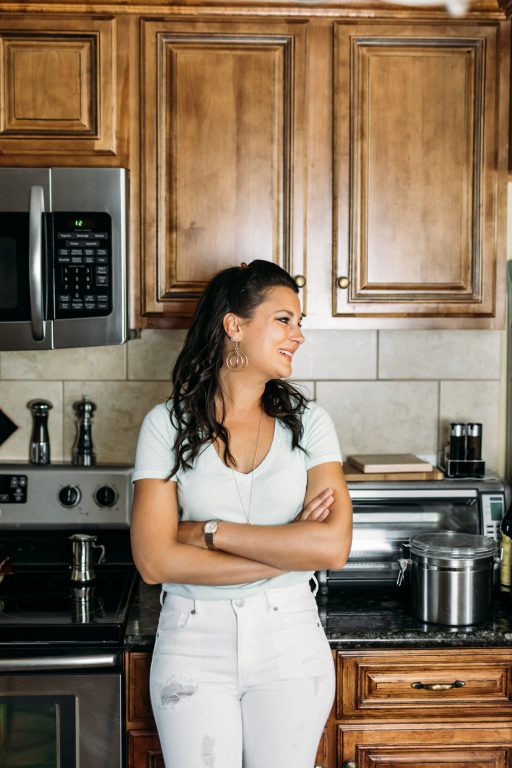 I'm glad you are here and thanks for stopping by my little corner of the internet!
Disclosure: We are a participant in the Amazon Services LLC Associates Program, an affiliate advertising program designed to provide a means for us to earn fees by linking to Amazon.com and affiliated sites.