Homemade Chicken Sausage Corn Dogs
Skip the store-bought frozen snacks and make this recipe for Homemade Chicken Sausage Corn Dogs that are perfect for a party or have them for dinner!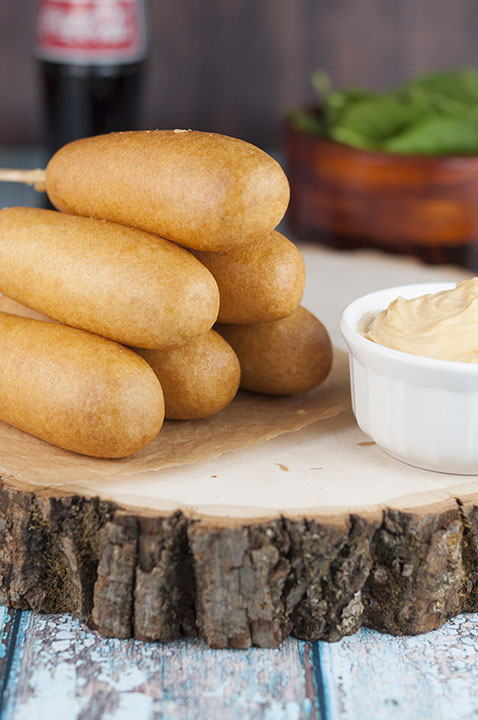 So I have super serious spring fever worse than anything right now. The weather lately has been extremely indecisive – you know, snow and ice one day followed by 65 degree days and sunshine that makes you feel like it's May the very next day. Gotta love living in New York! I'm gonna take it one step further and say that I have summer fever today. Yes, I'm dreaming of summer and summer food like the snacks you can get at the carnival or the State Fair. Enter these Homemade Chicken Sausage Corn Dogs!
I'm so glad you're here! Follow along on Pinterest for more inspiration!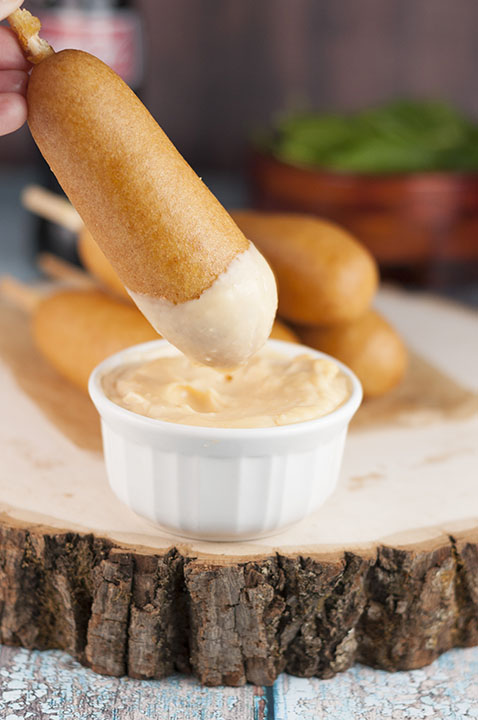 Nothing says "warm weather" more than corn dogs. OK, maybe fried dough, hot dogs, and ice cream. I decided to make these Homemade Chicken Sausage Corn Dogs with Zweigle's chicken sausage! I have to admit that this was actually Mr. Wishes' brilliant idea, not mine. I told him I wanted to come up with something really creative and different to do with chicken sausage instead of the same old….and this is what he came up with!
Of course, they were a million times better because I used Zweigle's brand all natural, gluten-free Chipotle chicken sausage. You can use any flavor of their chicken sausage for this one but I liked the slight "kick" the Chipotle flavor gave the corn dogs. Zweigle's is a local brand and they have my devotion and always have – they have amazing products! I linked below on where you can find their quality products.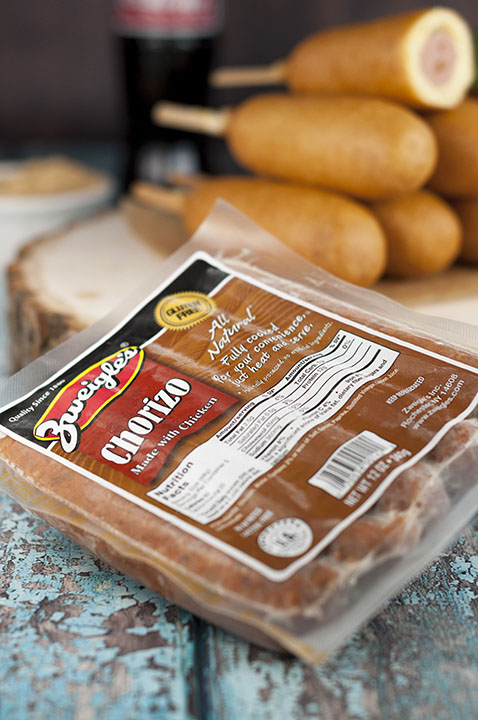 I normally hate frying things because I am a bit of a fry-o-phobic. The sputtering oil, the scalding temperatures, and the lingering smell in my kitchen all tend to intimidate me. I made an except for these babies! I don't have a deep fryer because I'm afraid I would get a little too carried away, so I made these by deep-frying them in a large pot on the stove. The light and fluffy batter was perfect and full of flavor. You can't go wrong with sausage on a stick dipped in corn dog batter!
These Homemade Chicken Sausage Corn Dogs are great served with just plain mustard, ketchup, or my homemade Sriracha Ranch Dipping Sauce (recipe listed in the directions). I limited myself to only eating one but I definitely fantasized about eating the whole batch myself.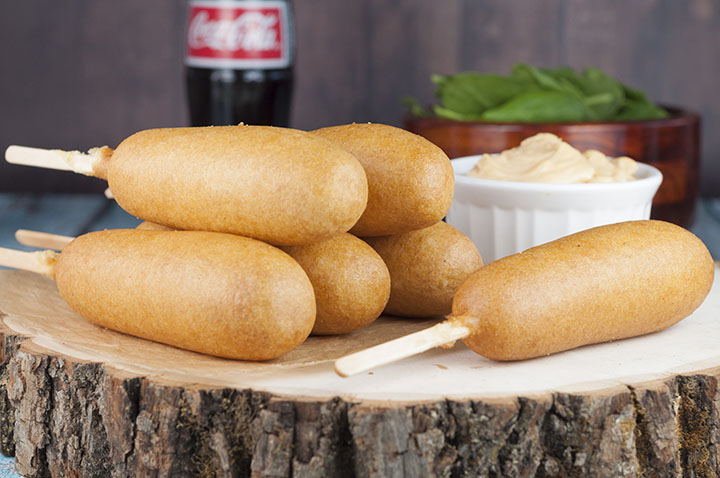 Check out my other recipes using chicken sausage!
Crock Pot Sausage Pierogi Casserole
Crock Pot Grape Jelly BBQ Cocktail Sausage
Crock Pot Spinach, Sausage & White Bean Soup
One Pan Sausage Pepper Fettuccine Skillet
Glazed Chicken Sausage Pineapple Bites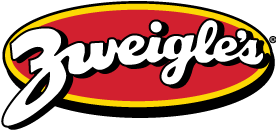 If you don't live near a grocery store that carries Zweigle's, you can easily click on their website to buy their products online. There you will also find plenty of other fun and easy recipe ideas to add some variety to your weekly dinner routine!

Homemade Chicken Sausage Corn Dogs
Prep time:
Cook time:
Total time:
Skip the store-bought frozen snacks and make this recipe for Homemade Chicken Sausage Corn Dogs that are perfect for a party or have them for dinner!
Ingredients
2 (12 ounce) packages Zweigle's chicken sausage (I used Chorizo) - can also use hot dogs instead
1 cup yellow cornmeal
1 cup all-purpose flour, plus extra for rolling chicken sausages in
¼ teaspoon salt
¼ cup white sugar
4 teaspoons baking powder
1 egg
1 cup milk
1 quart vegetable oil, for frying
Sriracha Ranch Dipping Sauce:
1 Ranch seasoning packet
1 cup milk
1 cup mayonnaise
1 and ½ tbsp sriracha sauce or other hot sauce
1 tsp garlic powder
½ tsp onion powder
Instructions
In a medium mixing bowl, combine cornmeal, flour, salt, sugar and baking powder.
Stir in the egg and milk.
Preheat the oil in a deep pot or saucepan over medium heat. Insert wooden skewers into the sausages about ⅔ of the way through.
Dry the sausages thoroughly with a paper towel before dipping them in the batter so the batter will stick better. Roll them in flour.
Pour the batter into a mason jar or tall drinking glass.
Dip the sausages in the batter in the jar/glass until well coated.
Fry 2 or 3 corn dogs at a time until lightly browned, about 3 minutes. Drain any excess grease on paper towels.
Dipping Sauce:
Whisk together all ingredients in a small bowl until well combined.
Cover & chill for at least one hour before serving.
Disclaimer:  Thank you, Zweigles, for sponsoring this conversation.  All opinions remain 100% my own, as always.