Snickerdoodle Blondies
We are back from California and what an awesome trip that was.   I already miss it!  Our last couple of days were spent laying in the sunshine  at Huntington beach and then shopping in Irvine Spectrum center which is a huge outdoor mall.  We had one last dinner with all of our friends (and some new friends, too) at Wood Ranch BBQ and Grill.  We had to test out some California BBQ before we left to see how it compared to ours back in Rochester and we definitely gave it two thumbs up.
As I have mentioned before, I love me a good snickerdoodle and I love blonde brownies just as much.  Mr. Wishes actually made these to bring to a church event when I was not feeling up to par and everyone complimented them.  I've made them several times since then!  These blondies are SO good: a thick chewy snickerdoodle topped with a flaky cinnamon sugar crust.  I don't know that I'll ever have a desire to make regular snickerdoodle cookies again.  These will definitely be making a regular appearance in my kitchen as they are quick and easy to make and require simple ingredients that I always have in my kitchen.
Serve them when they are still a little bit warm…they are best that way 🙂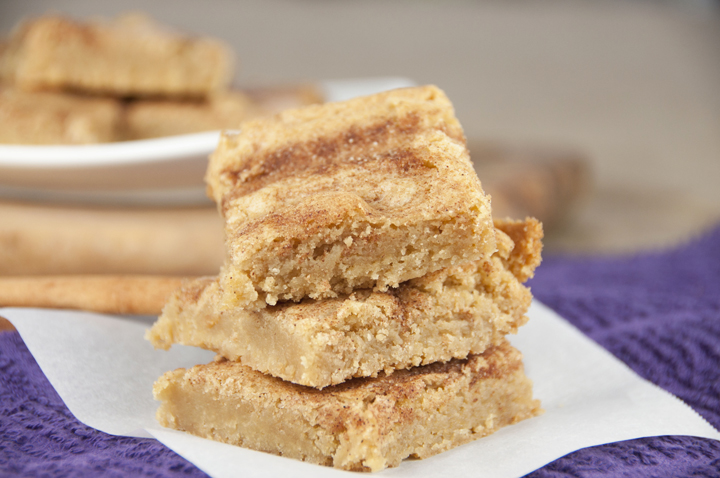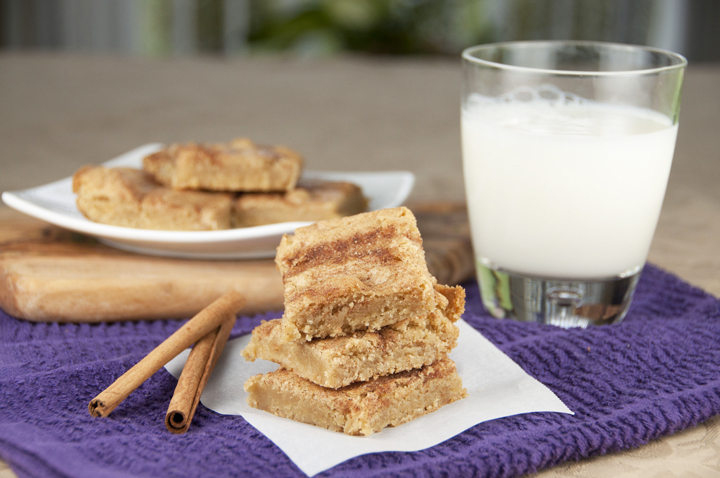 INGREDIENTS:
2 and 2/3 cups all-purpose flour
2 teaspoons baking powder
1 teaspoon salt
2 cups packed brown sugar
1 cup butter, softened
2 eggs
1 tablespoon vanilla extract
2 tablespoons white sugar
2 teaspoons cinnamon
DIRECTIONS:
Preheat oven to 350F. Lightly grease a 9 x 13 inch pan.
Sift together flour, baking powder and salt and set aside. In large bowl, beat together butter, sugar, egg and vanilla until smooth.
Stir in the flour mixture until well blended.  Spread evenly in prepared pan (mixture will be pretty thick like a cookie batter.) Combine white sugar and cinnamon in a small bowl. Evenly sprinkle cinnamon sugar mixture over the top of the batter.
Bake 25-30 minutes or until surface springs back when gently pressed. Cool slightly. While still warm, cut into bars with a sharp knife.  They are best served a little warm!