Snickerdoodle Blondies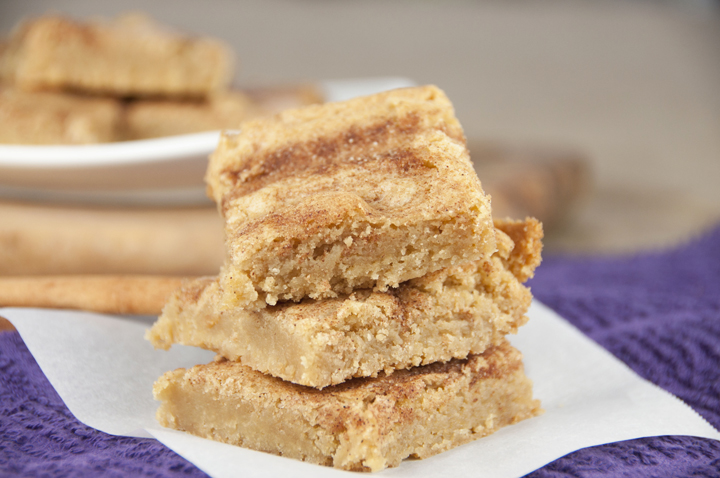 2 and ⅔ cups all-purpose flour
2 teaspoons baking powder
1 teaspoon salt
2 cups packed brown sugar
1 cup butter, softened
2 eggs
1 tablespoon vanilla extract
2 tablespoons white sugar
2 teaspoons cinnamon
Preheat oven to 350F. Lightly grease a 9 x 13 inch pan.
Sift together flour, baking powder and salt and set aside. In large bowl, beat together butter, sugar, egg and vanilla until smooth.
Stir in the flour mixture until well blended. Spread evenly in prepared pan (mixture will be pretty thick like a cookie batter.) Combine white sugar and cinnamon in a small bowl. Evenly sprinkle cinnamon sugar mixture over the top of the batter.
Bake 25-30 minutes or until surface springs back when gently pressed. Cool slightly. While still warm, cut into bars with a sharp knife. They are best served a little warm!