Grilled Ribeye Steak with Onion Blue Cheese Sauce
Grilled Ribeye Steak with Onion Blue Cheese Sauce recipe is absolutely divine and the perfect choice for a summer cookout! No need to go to your local steakhouse when you can make it easily right at home!
This post for grilled ribeye steak is sponsored by the Certified Angus Beef® brand in conjunction with a social media campaign through Sunday Supper LLC. All opinions are 100% my own.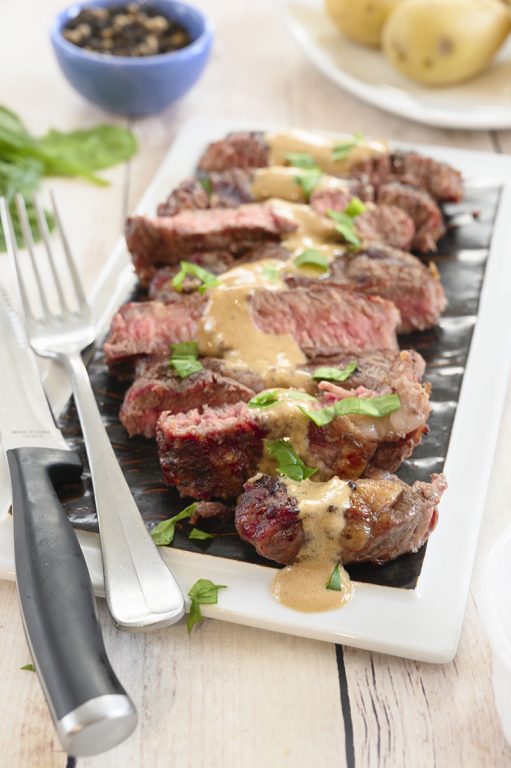 Summer finally begins this week and my grill is working overtime! It is no secret that steak is one of my love languages. Who can resist a perfectly cooked grilled ribeye steak with a delicious, cheesy sauce? Not I.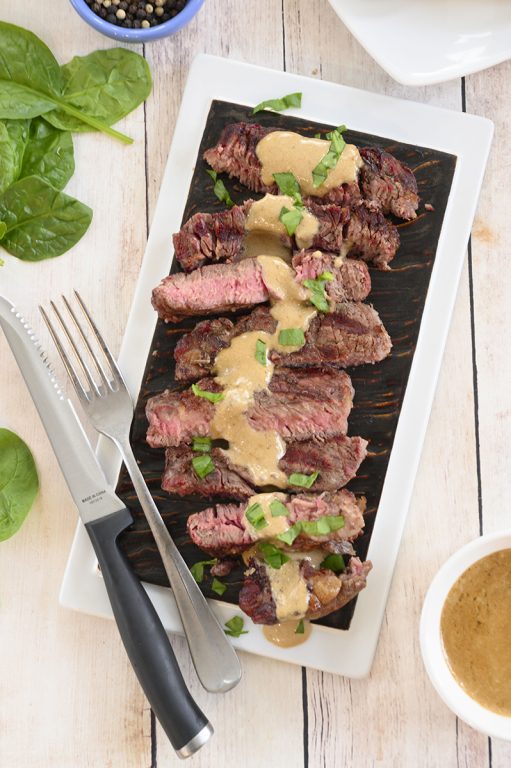 I always relied on Mr. Wishes to do all of the grilling around here, but guess what? I grilled for the first time completely on my own for the first time recently and was so proud of myself. These Grilled Ribeye Steak with Onion Blue Cheese Sauce or herb compound butter have been on my "to make" list for a long time and I finally made it happen.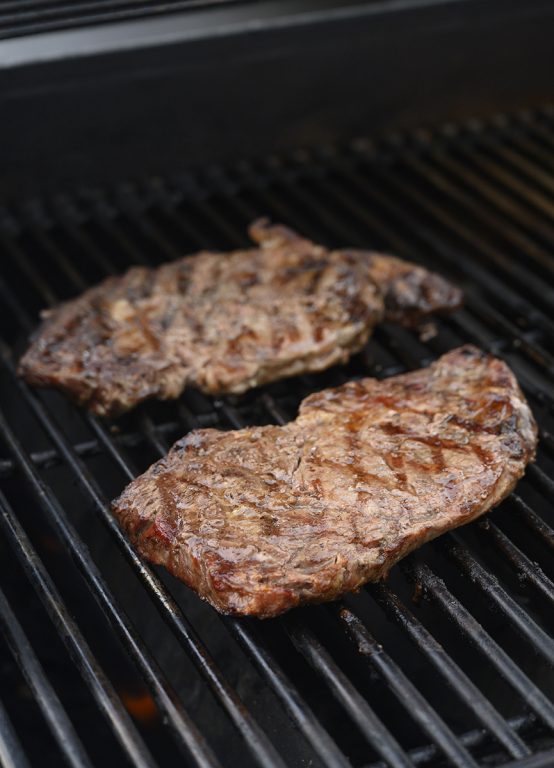 I used my favorite Certified Angus Beef® brand ribeye steaks for this recipe. If you are not super familiar with the different cuts of beef, the ribeye is also known as Delmonico Steak or Filet of Ribeye. This particular boneless steak that is best for grilling or sautéing is rich, tender, juicy and flavorful, with generous marbling throughout.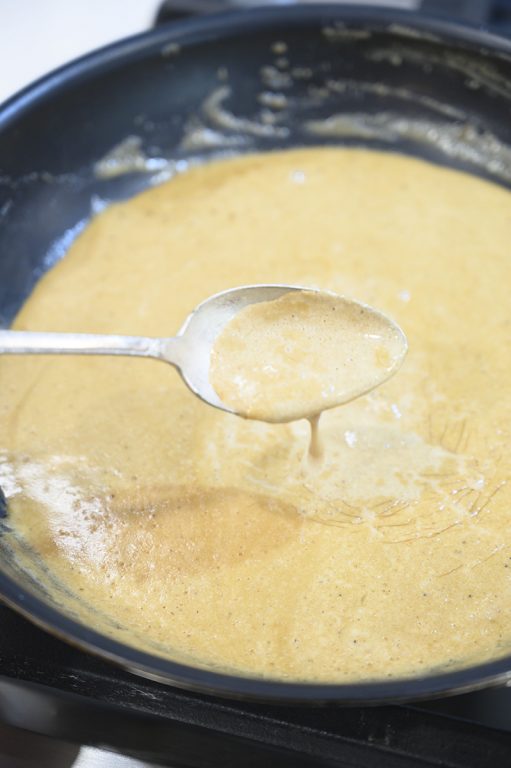 What is marbling? I never knew until I spent time learning from the experts in Wooster, Ohio at the Certified Angus Beef® culinary center. When you are looking for steaks with marbling, you are looking for the thin white streaks and flecks of fat inside the steak.
When cooked to a hot temperature, the marbling in steak begins to melt and coat the muscle fibers surrounding it. This produces a rich buttery texture and enhances the flavor of the meat. The result is a really tasty steak.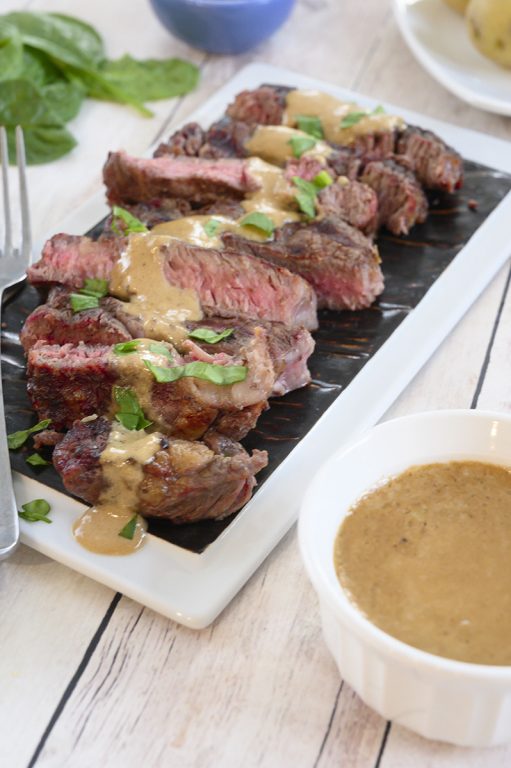 The onion blue cheese sauce is not super strong which, in my opinion, is what makes it so good. Butter. Blue cheese. Cream. All of the flavors. I don't hate it! The sauce is SO incredibly tasty I have also used it for rice in the past. It would also be great over potatoes, chicken (think my grilled honey chicken kabobs or my Grilled Pesto Chicken and Tomato Kabobs), pork chops, and more.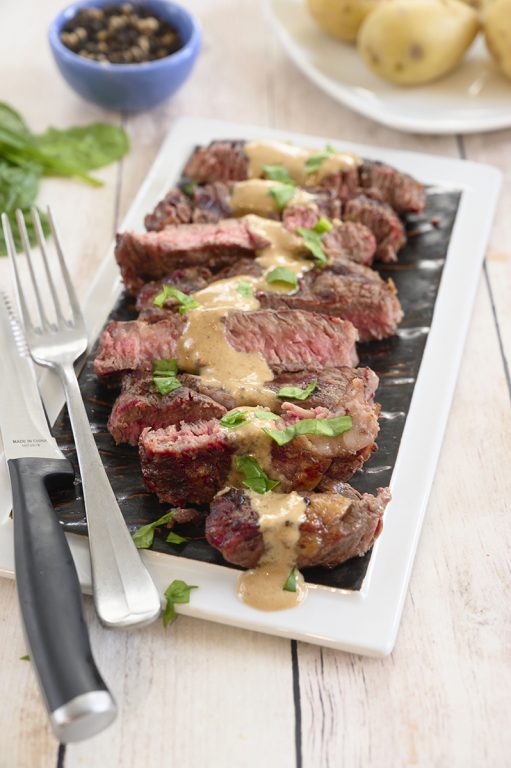 This onion blue cheese sauce for the grilled ribeye steak is very rich (in a good way) and so sooo easy. Even people who do not normally like sauce with steak will love this sauce.
I happen to be one of those people and I don't think I can eat steak without sauce again! It would also work well with Gorgonzola cheese. It is so fantastic. I want it in my face right now, as a matter of fact.
This recipe is stupidly simple but packed with loads of flavor and a perfect option for a busy weeknight dinner. Makes me feel like I have my act together. And I really do NOT, so this definitely means something.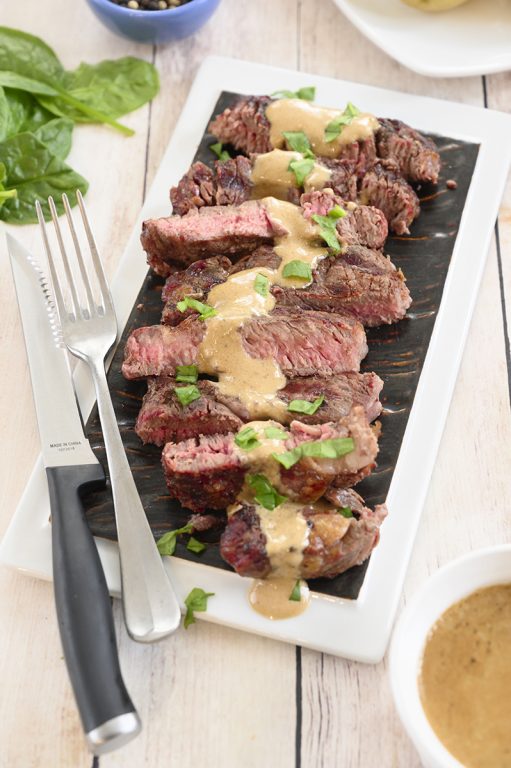 Serve this with a side of my grilled sweet potatoes with cherry glaze or Baked Parmesan Asparagus Fries. Seriously, grilled ribeye steak forever. Enjoy, my friends!

Grilled Ribeye Steak with Onion Blue Cheese Sauce
Recipe type:
Dinner, Main Course
Prep time:
Cook time:
Total time:
Grilled Ribeye Steak with Onion Blue Cheese Sauce recipe is divine and the perfect choice for summer cookouts! No need to go to your local steakhouse - make it right at home!
Ingredients
4 Certified Angus Beef® ribeye steaks (about 5 ounces each)
Salt & pepper
1 stick unsalted butter (1/2 cup), softened to room temperature
1 large yellow onion, sliced
1 cup heavy cream
4 tablespoons Worcestershire sauce
¾ cup crumbled blue cheese
Instructions
Preheat the grill to a high heat.
Season your steaks with salt and pepper and rub both sides of the steaks generously with about ½ stick of the butter.
Grill the steaks until medium-rare (or to your liking), approx. 3-4 minutes per side, and then remove from the heat, tent with foil, and keep warm. (You can also saute them in a skillet or grill pan over medium-high heat if you don't have a grill or weather doesn't permit).
Blue Cheese Sauce:
Melt the remaining ½ stick of butter in a large skillet over medium-high heat; saute the onions in butter until slightly browned and softened, 5-6 minutes.
Slowly pour in the cream, a dash of salt and pepper and Worcestershire sauce.
Allow this mixture to bubble up, then add the blue cheese and stir together until melted, adding more pepper or Worcestershire sauce, if needed.
Transfer the steaks to plates and spoon the sauce over the top (or dip in the sauce). Enjoy!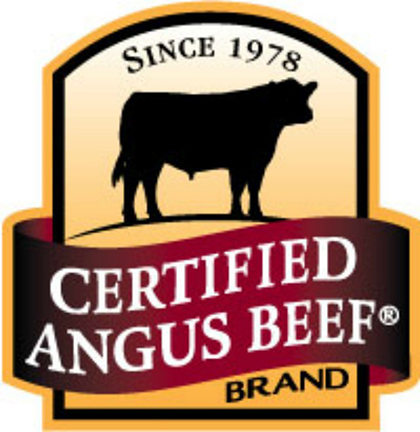 Recipe source: adapted from foodnetwork.com