Sorry I'm not as frequent with the posts or comments on all of your wonderful blogs this week, but in case you missed my Pumpkin Chocolate Chip Muffin post from Monday, I'm here in Florida for a family vacation!  I think I picked a good week to be gone because as soon as I left Rochester, the snow started flying, so I hear.  I'm gone for 2 whole weeks (next week is a CRUISE!) and had a great time at Disney's Mickey's Very Merry Christmas Party yesterday at Magic Kingdom.  I hope my lovely house guests are taking good care of my little house which I miss very much.  IMPORTANT:  Next week will be a little different here on Wishes & Dishes: I'm going to have THREE of my "bestest" blog friends (Hayley, Hannah, and Miryam) guest posting for me, and believe me when I say, they are recipes you will not want to miss!  I'm totally thrilled as this is something I've never done on my blog before.  I know you enjoy all of the posts!
This apple cider float idea is a great way to use some of the apple cider you have hanging out in your 'fridge.  With only two people in my house, we tend to not go through a gallon of cider very quickly so I always try to find ways to incorporate it into food and drink recipes!  So resourceful of me, I know :)  This is SO good and a fun drink you can serve on Thanksgiving to your guests.  It can also serve as a dessert as there is ice cream in it.  Kids would especially LOVE this (or even the big kids like me). Another way to use up that cider is in this crock pot hot apple cider.  Enjoy!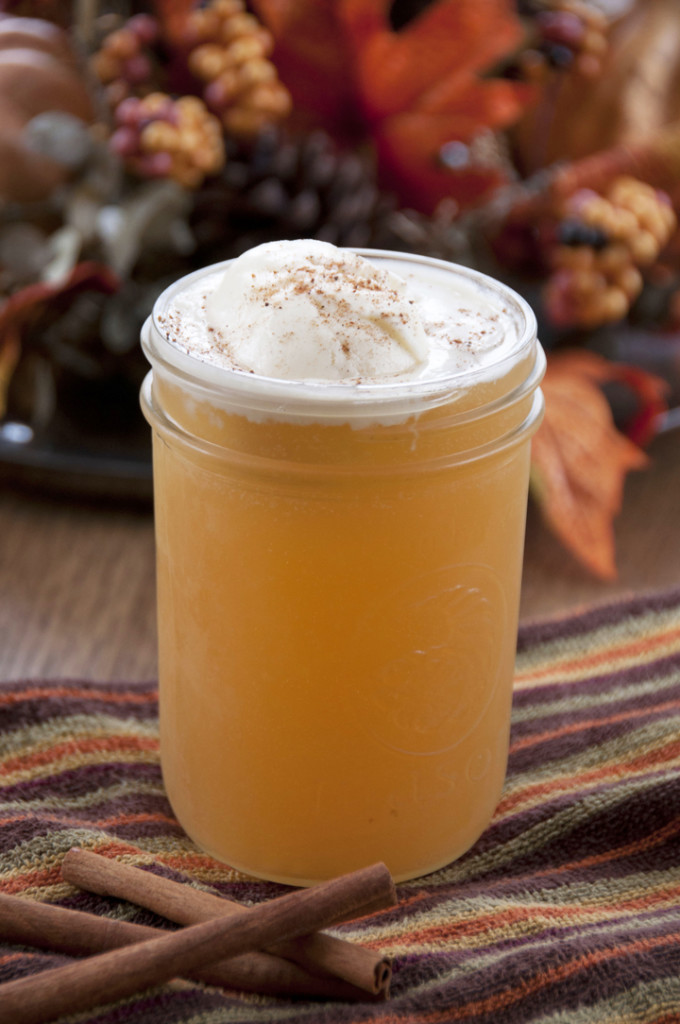 INGREDIENTS:
*makes one float*
1 cup apple cider
3/4 cup ginger ale
1 large scoop vanilla ice cream (or apple/cinnamon flavored ice cream)
ground cinnamon and nutmeg for sprinkling on top
DIRECTIONS:
Pour apple cider into a glass, followed by the ginger ale (no need to mix them together).  Add vanilla ice cream on top.  Sprinkle on nutmeg and cinnamon to taste.  Serve immediately with a straw or a  spoon.  You can also drizzle caramel on top! (I didn't have any on hand).  Enjoy!
- Craving more?
Sign up for the Wishes & Dishes Newsletter
for a fresh serving of content delivered every week to your inbox! And stay in touch on
Facebook
,
Twitter
,
Pinterest
and
Instagram
for all of the latest updates!