Apple Cider Floats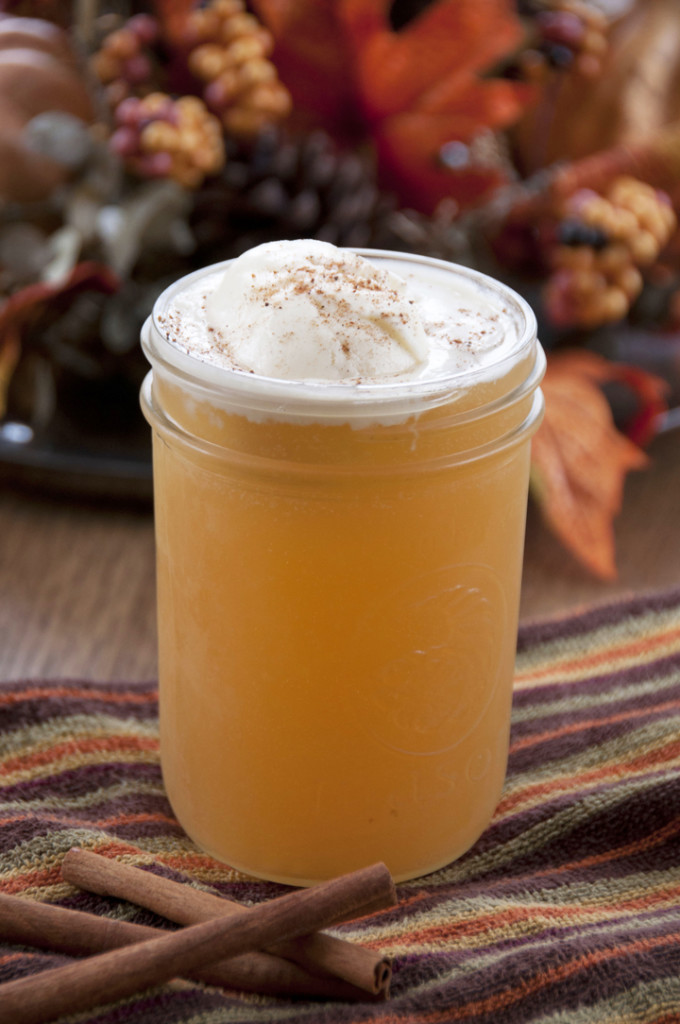 1 cup apple cider
¾ cup ginger ale
1 large scoop vanilla ice cream (or apple/cinnamon flavored ice cream)
ground cinnamon and nutmeg for sprinkling on top
Pour apple cider into a glass, followed by the ginger ale (no need to mix them together).
Add vanilla ice cream on top.
Sprinkle on nutmeg and cinnamon to taste. Serve immediately with a straw or a spoon. You can also drizzle caramel on top! (I didn't have any on hand). Enjoy!