Spicy Chicken Riggies
This Spicy Chicken Riggies recipe is one of my favorite Italian pasta dishes with the perfect amount of kick to it in a creamy tomato sauce. The whole family will love this. Serve this dish on Valentine's Day or as an easy weeknight dinner!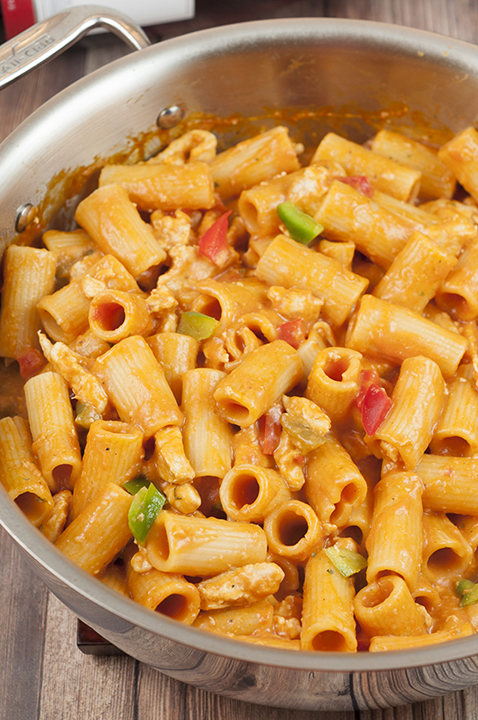 This post is sponsored by Sutter Home for the #SweetonSpice program.
Well, if this isn't the pasta dish of my dreams, I don't know what is. Chicken riggies, also sometimes known as "Utica riggies" is an Italian-American pasta dish native to the Utica-Rome area of New York State which is right near my hometown of Rochester, NY. It is a favorite creamy pasta-based dish usually consisting of chunks of chicken, rigatoni and hot or sweet peppers. The sauce is a spicy, creamy tomato sauce and it is to die for! I am calling my version "Spicy Chicken Riggies" because I want everyone to be forewarned that this dish has a fair amount of spice. The beauty of this meal is you can really control the spice to be exactly how you want it to be!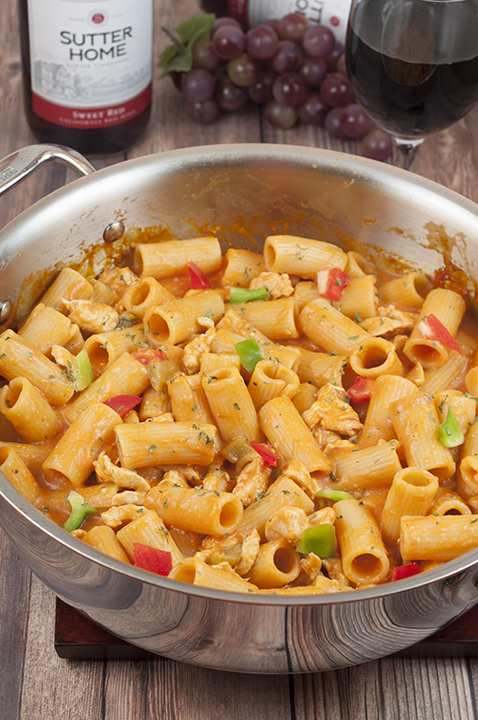 When my friends over at Sutter Home reached out to me recently about partnering with them for their #SweetonSpice program, I couldn't have been more excited. They asked me to come up with a delicious spicy food pairing to go with their Sweet Red wine. They not only asked for a spicy dish for the pairing, but something that proudly represents the region where I live, which made it extra special and fun! I knew right away what I was going to make – the famous dish we always have to take our friends for when they come to visit. You guessed it – Chicken Riggies!
It took me up until maybe 6 or 7 years ago to realize that this was a regional dish. I thought Chicken Riggies was a "thing" all over the country, but apparently we are just super lucky to be able to enjoy it in this area of New York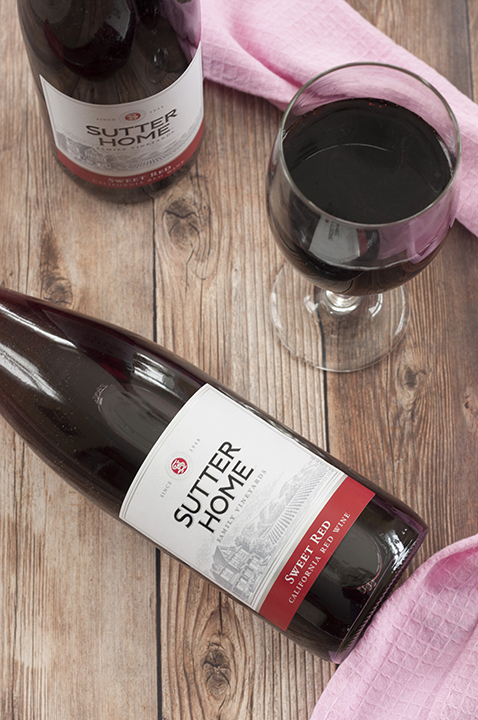 I LOVE Sutter Home wine and always have a stash of it in my house to break a bottle open and enjoy on special occasions. Now, as you read in my official announcement in this post, I am expecting my first child in June. I obviously am taking a 9 month break from enjoying wine to keep baby P. as safe as possible. I knew I had to still participate in this program as I have tried all different kinds of their wine (Pink Moscato, Moscato, Riesling, etc.) and know you will love it as much as I do. Their White Zinfandel is one of my favorites! You can read all about the spicy meal (One Pot Creamy Jalapeño Popper Pasta) I paired with their White Zinfandel. For now, I'll enjoy my sweet sparkling grape juice with my Spicy Chicken Riggies while I'm in the midst of my pregnancy, but it definitely will go best with a bottle of chilled Sutter Home Sweet Red (just ask my husband!)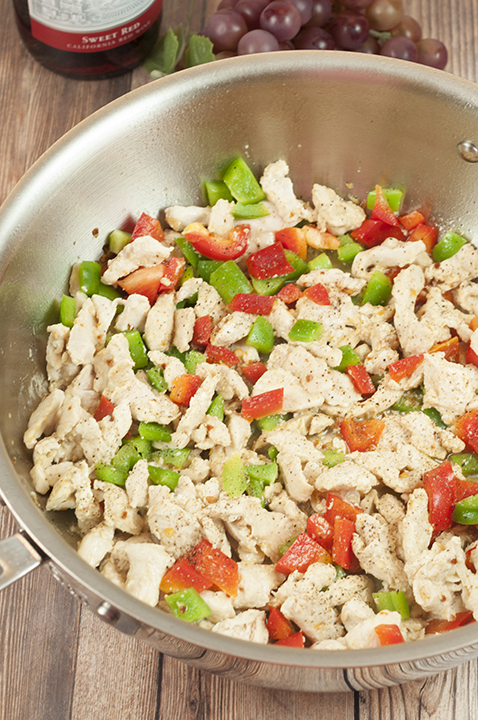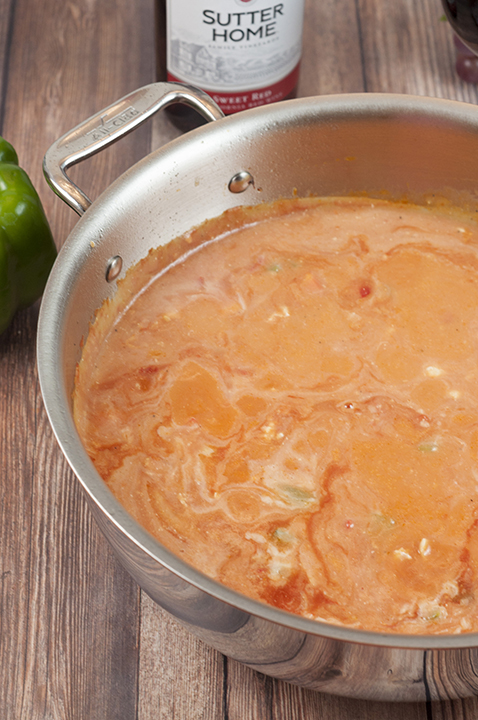 What is your Valentine's Day looking like? I know a lot of you like to enjoy a nice meal at home on Valentine's Day. My husband and I have made it a tradition that we avoid the crowded, busy restaurants on the actual holiday and stay home and cook a nice, but simple, meal together. Remember when I used to think that staying in on Valentine's Day was for old people? Well, now I'm an old person. Dinner and drinks at home for the win!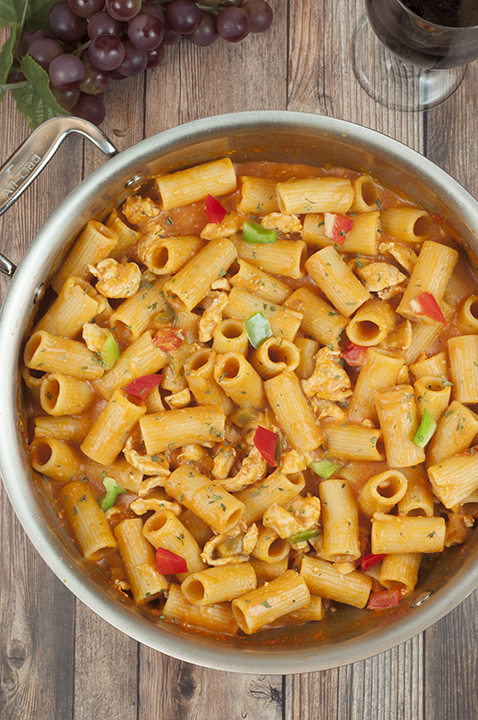 This Spicy Chicken Riggies is definitely a restaurant-quality meal and so easy to prepare. You can spend more of your night enjoying yourself, kickin' it at home, watching a movie, and sipping on some chilled Sutter Home Sweet Red wine. Their Sweet Red has the flavors of sun-ripened cherries and juicy peaches. Who needs a fancy restaurant meal when you can have a romantic dinner with a nice bottle of wine right at home in your nice cozy house?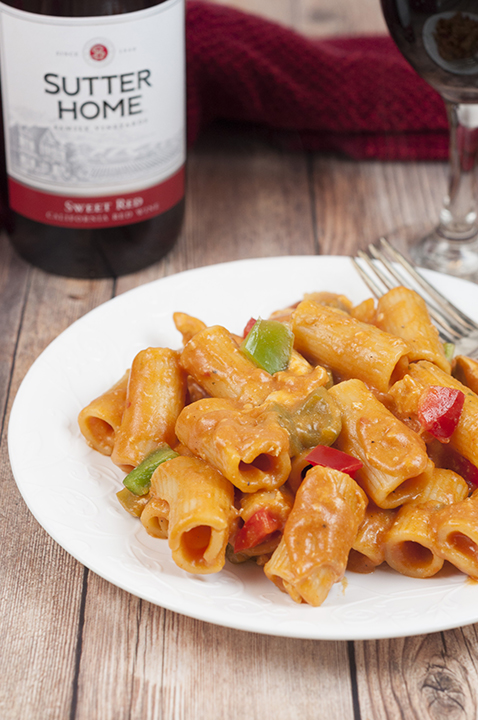 If you do not have a significant other in your life at the moment or are just deciding to enjoy a special celebration with friends, I know how popular "Galentine's Day" parties and get-togethers are for Valentine's Day. I mean, a holiday that solely celebrates you and the love you have for your girlfriends is never a bad thing. It's always fun to get together with a bunch of girlfriends and enjoy a night in with good food and good wine! You can surely impress your girl friends with this Spicy Chicken Riggies dish and bust open a bottle of Sutter Home Sweet Red wine (or any variety of their wine) – the sweet and spicy combination is out of this world. The pasta dish brings the heat while the wine perfectly balances it and brings out the flavor of the sauce. It's a match made in heaven and your taste buds will thank you! It IS the most charming of all pasta dishes, isn't it?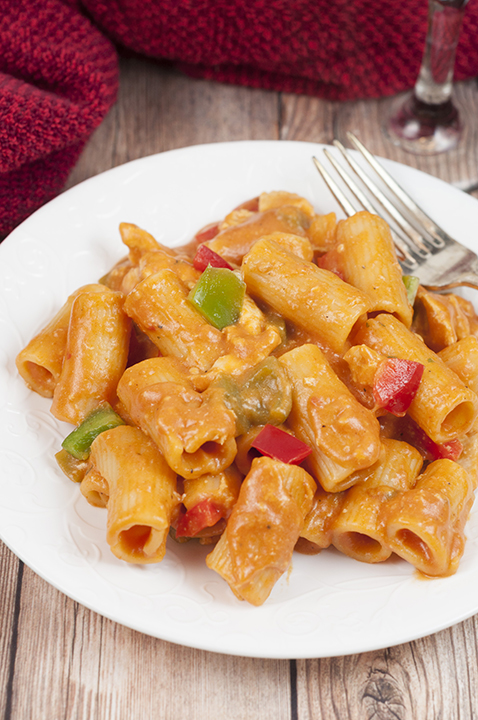 Eat and drink your little hearts out (see what I did there?) and have a wonderful Valentine's Day no matter what your plans happen to be!
Here are some dessert ideas to make this a complete Valentine's or Galentines dinner to enjoy at home or at any party you're attending. I'm pretty sure it's a requirement that you consume something sweet on Valentine's Day or "Galentine's" Day:
Double Chocolate Truffles Cookies. If you are craving chocolate, these cookies will satisfy that craving and THEN SOME.
Double Peanut Butter Molten Lava Cakes. This is an original recipe and these cakes ooze melted peanut butter when you cut into them!
Brown Sugar M&M Blondies. These are so fun and have festive Valentine's Day candies mixed right in!

Spicy Chicken Riggies
Prep time:
Cook time:
Total time:
This Spicy Chicken Riggies recipe is one of my favorite Italian pasta dishes with the perfect amount of kick to it in a creamy tomato sauce!
Ingredients
2 boneless skinless chicken breasts, cut into chunks
2 tablespoon minced garlic
1 sweet red pepper/red bell pepper, chopped
1 green bell pepper, chopped
1-2 tablespoon crushed red pepper flakes
½ teaspoon freshly ground black pepper
¼ teaspoon salt
2 tablespoons olive oil
2 cups Alfredo sauce (see ingredients & recipe below)
2 cups tomato sauce
Alfredo Sauce:
½ cup butter
1- 8oz package cream cheese softened, cup up
1 cup heavy cream
⅓ cup freshly grated Parmesan cheese
3 cloves of minced garlic
½ teaspoon black pepper
½ teaspoon dried parsley
1 lb rigatoni pasta, cooked al dente, drained
2 tablespoons butter
Instructions
In a large skillet on medium-high heat, heat the olive oil.
Sauté garlic, red & green pepper, and red pepper flakes for about 2 minutes being careful not to let garlic burn.
Add in chicken breast chunks, pepper and salt, and cook until chicken until no longer pink.
Add in tomato sauce and stir; add in the Alfredo sauce. Let the sauces simmer together for about 8-10 minutes.
To the sauce and chicken mixture, add two tablespoons butter. Stir for 1-2 minutes until butter is fully melted.
Toss the chicken and sauce mixture with cooked pasta. Garnish with fresh Parmesan cheese (optional), and extra red pepper flakes if desired.
To make the Alfredo Sauce:
In a saucepan over medium heat, melt butter, being careful not to let it burn.
Add in softened cream cheese cubes and stir until cream cheese has melted.
Slowly poor in 1 cup heavy cream and whisk vigorously for a few minutes to prevent from clumping.
Add in Parmesan cheese and stir until it is well incorporated.
Stir in garlic, black pepper and dried parsley.
Keep stirring for a few minutes, then let the sauce simmer on low heat for a 2-3 minutes until thickened.
Disclaimer:  This post was brought to you by the makers of Sutter Home. I received compensation to write this post through the #SweetOnSpice program. All opinions expressed are 100% my own, as always.