Holiday Sugar Cookie Bars
This Holiday Sugar Cookie Bars recipe is the easiest way to make sugar cookies! They are SO delicious topped off with a sweet, creamy frosting!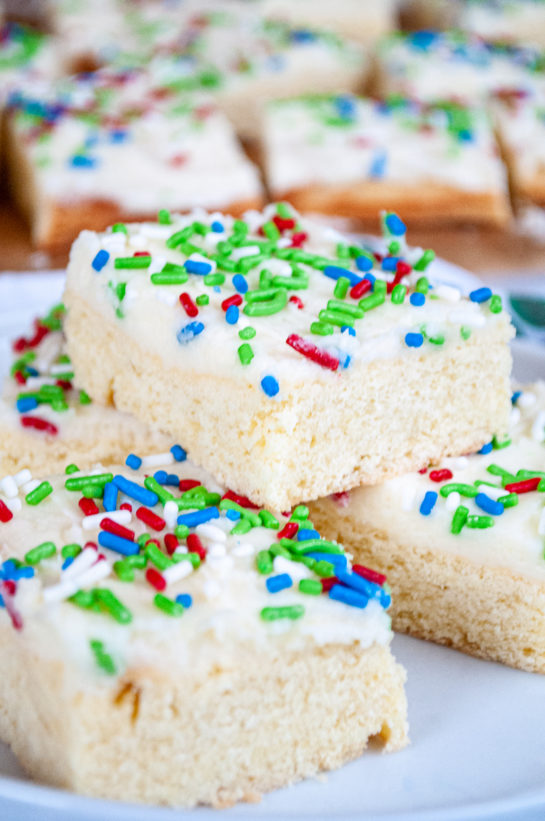 Holiday Sugar Cookie Bars are GOLD and just perfect for your next party! No chilling, no cutting and no shaping needed here. Just three steps: mix, spread and bake. Give me all of these bars!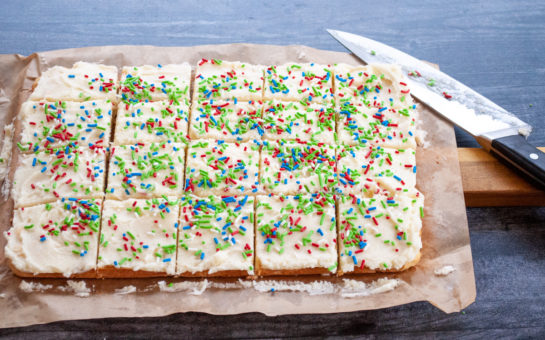 Sometimes sugar cookies like my Cut-Out Sugar Cookies and Frosted Swig Sugar Cookies just feel daunting and like too much work. They are worth it, just more time consuming.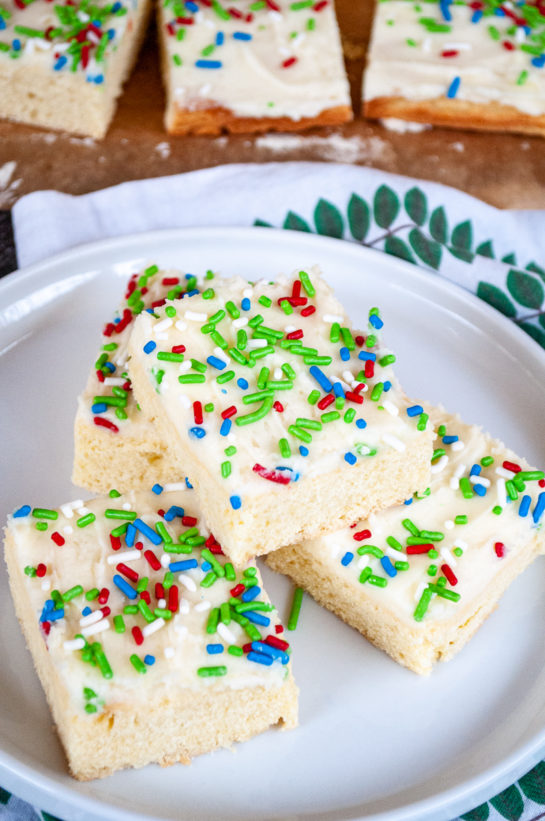 These simple and soft sugar cookies bars are just like the traditional sugar cookie (or sugar cookie bites if you missed that recipe last week) you would make for a holiday, only quicker and made in a pan. They are absolutely delicious and anything but dry or dense.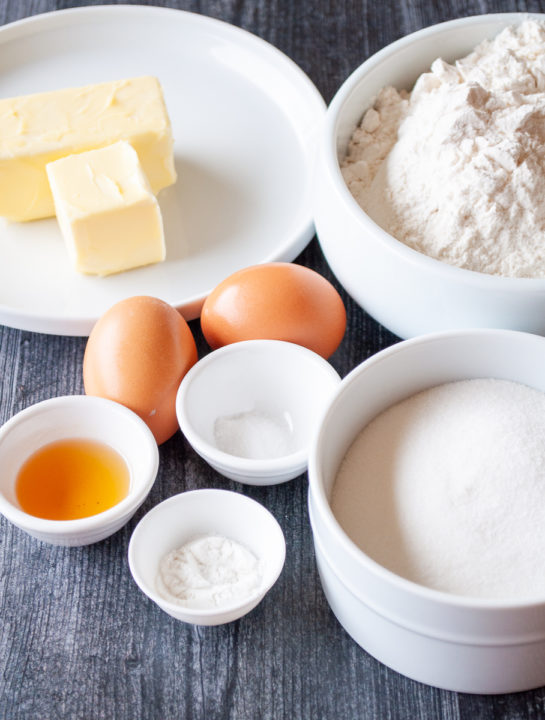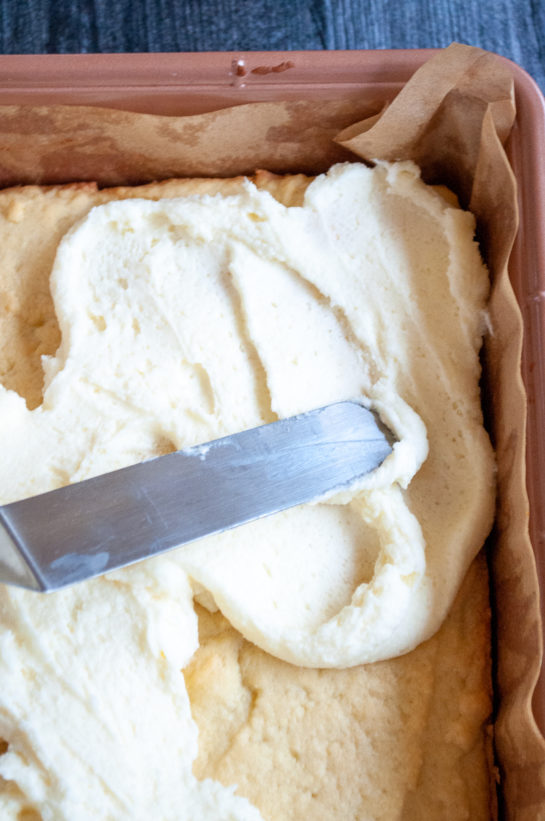 They're super soft and fluffy, unbelievably delicate and cake-like, and they have an irresistible sweet and buttery flavor.
Haven't we all loved frosted sugar cookies as long as we can remember? People of all ages can never resist these things. This fact proved to be right whenever I serve my Chewy Chocolate Chip Cookie Bars.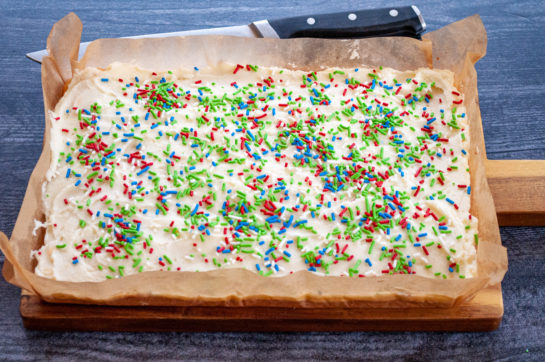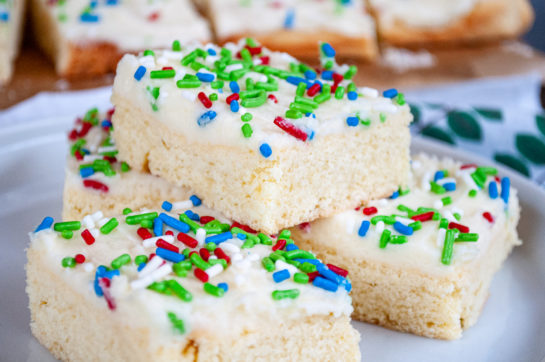 You can customize the sprinkles for any occasion. I love using red and green for Christmas, but you can use rainbow sprinkles if they are for a birthday!
Okay so no big deal but you probably should drop whatever you are doing right now and go make these. LIKE RIGHT NOW! They seriously need to make an appearance in your kitchen this week. If you don't make them in time for Christmas, make them for New Year's Eve and put some gold or silver sprinkles on them.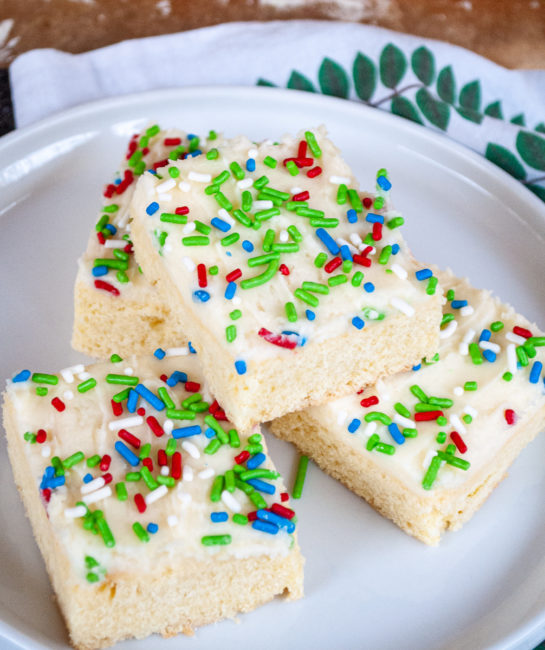 The insanely good sugar cookie bars bake for just 20 minutes then you need to cool them. You can get these made and baked within 45 minutes, for real. You'll have to wait a bit for them to cool before frosting, but if you're taking them somewhere for the holidays, just take and frost and slice up once you're there!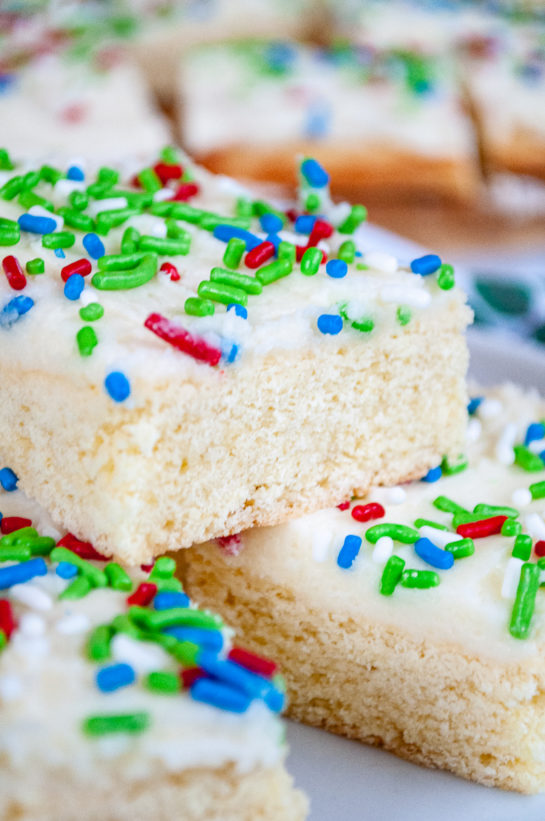 These Holiday Sugar Cookie Bars can be stored at room temperature, but don't let them get warm or the frosting will melt.
I promise you these will be the only thing you want to eat this Christmas. You're welcome!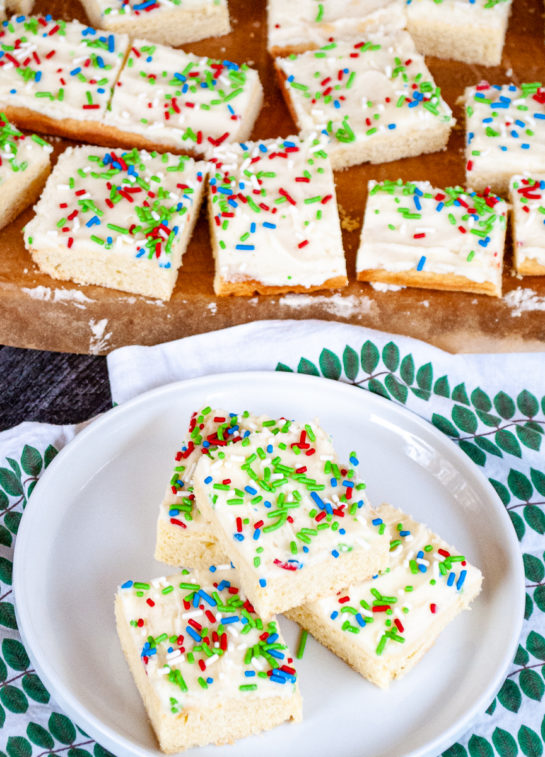 Holiday Sugar Cookie Bars
Prep time:
Cook time:
Total time:
This Holiday Sugar Cookie Bars recipe is the easiest way to make sugar cookies! They are SO delicious topped off with a sweet, creamy frosting!
Ingredients
¾ cup of unsalted butter softened to room temperature
1 cup of granulated sugar
2 eggs, room temperature
1 teaspoon vanilla extract OR ½ teaspoon almond
2 ½ cups all-purpose flour
1 teaspoon salt
1 teaspoon baking powder
Frosting:
½ cup softened butter
2 cups powdered sugar
1 teaspoon vanilla extract
Pinch of salt
2-3 Tablespoons heavy cream or whole milk
Instructions
Preheat oven to 350˚F.
Line a 9x13 baking pan with parchment paper
Lightly grease or butter the parchment paper
Cream the butter and sugar together until light and fluffy
Beat the eggs in, one at a time, scraping the bowl between each addition
Mix in the vanilla extract
In a smaller bowl stir the flour, salt, and baking powder together
Add it to the sugar mixture and mix well
Scrape the dough into a 9x13 pan and pan out
Bake at 350˚ for 20 minutes or until the cookie is just lightly browned
Remove from the oven and cool completely in the pan on a wire rack
When you're ready to frost put the soft butter in a mixing bowl and mix it lightly to make it smooth
Then mix in the powdered sugar, it will look crumbly
Add the vanilla, a pinch of salt, and one Tablespoon of the milk
Mix with the mixer, add another Tablespoon of milk and see how it looks, if it's soft and spreadable you're done, if you need to add more milk to make it spreadable you can add the last Tablespoon
Frost the sugar cookie in the pan and cover with desired sprinkles
Lift it out of the pan by the parchment paper and cut into bars
Enjoy!