Cocoa-Banana Mug Cake
Cocoa-Banana Mug Cake made from scratch comes together in just MINUTES, is gluten-free, super moist and this dessert recipe is made right in the microwave!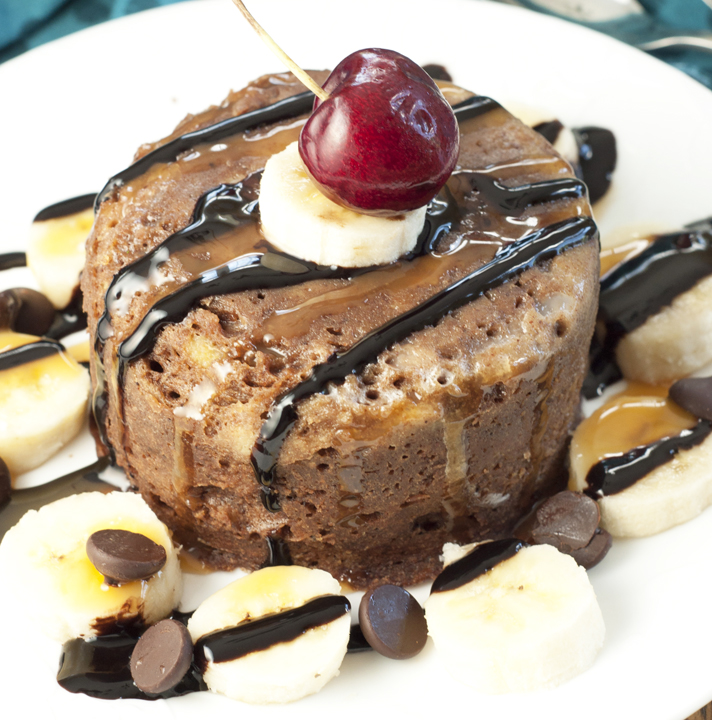 When I say this is moistest chocolate mug cake you will ever have I am not lying! This is my first time trying a mug cake at home, and while I've had other mug cakes, this one does not have that spongy texture that I normally don't enjoy in a made-in-the-microwave dessert.  This is seriously the most brilliant idea when you have an emergency need for dessert or a chocolate fix.  Instantaneously satisfied cravings are a beautiful thing in life. You can have this done in less than five minutes.  Yeah, that's right.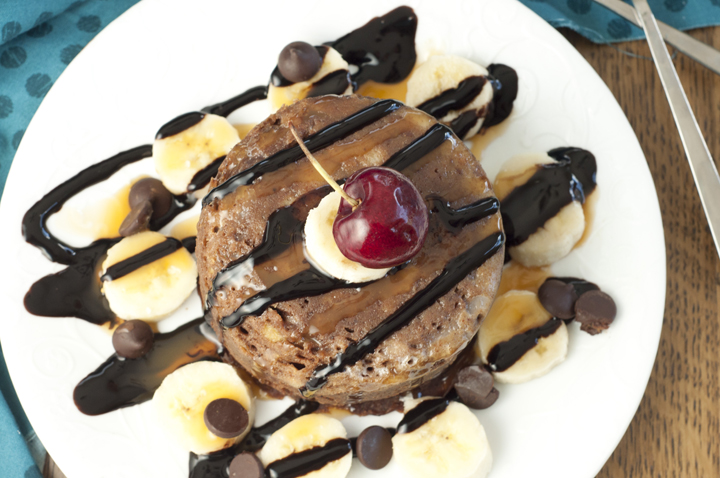 Are you ever just in the mood for a single-serve dessert and don't want to mess around with softened butter, heating up the oven, or really any effort at all?  Then this cocoa-banana mug cake will be sure to put a smile on your face. You can also eat this in it's entirety without feeling comatose afterward.  That's always a good thing, right?
I have to admit the first time I saw a recipe for a mug cake I was super skeptical.  I mean how can you make a cake in just a few minutes in the microwave?  So I set out to test the theory and now I'm just kicking myself for not trying one sooner.  So, throw away your theory that something made in a microwave can't possibly taste good.  This would be great for an after-school snack or college kids to make in their dorms!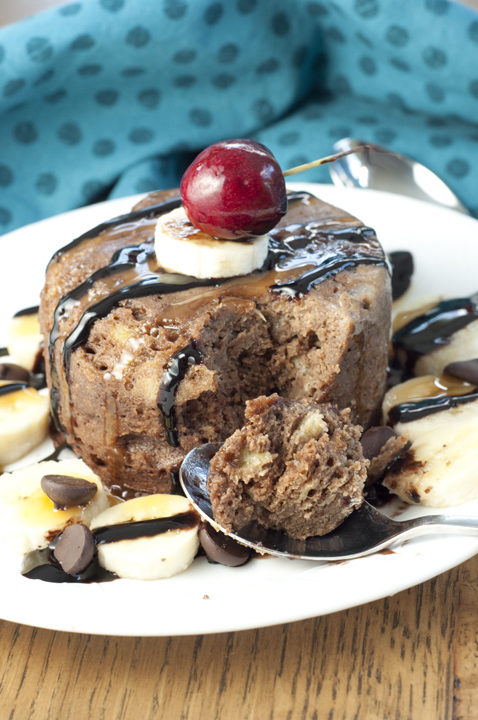 Have you heard of the wonderful brand called Maui Sugars?  Their Natural Cane Sugar is the only sugar that comes exclusively from the beautiful island of Maui and is what I used in this recipe.  I'm fortunate enough to say I have experienced first-hand just how beautiful Hawaii is and this sugar brought me back, even if just for a moment.  They kettle cook their sugarcane in small batches to produce superior quality natural sugars that will enhance the flavor of your favorite beverages (like iced coffee in the summer!).  You can also use it cereals, baked goods, and any other recipes.  I have been using it in everything and love it!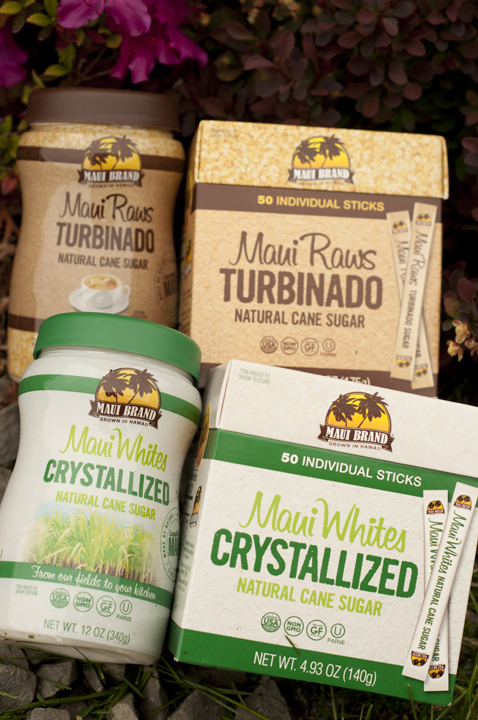 Maui Brand Natural Cane Sugar are gluten-free, non-GMO, vegan friendly, and come in two styles: Maui Raws and Maui Whites, and are packaged for convenience and ease of use.  It is good, quality sugar….and I love products made right here in the U.S.!  If you can't find their sugar at your local grocery store, it is available on Amazon!
I hope you try out this cocoa-banana mug cake and let me know how much you love it.  Have a great Wednesday!  Chocolate would make it even better….just sayin'.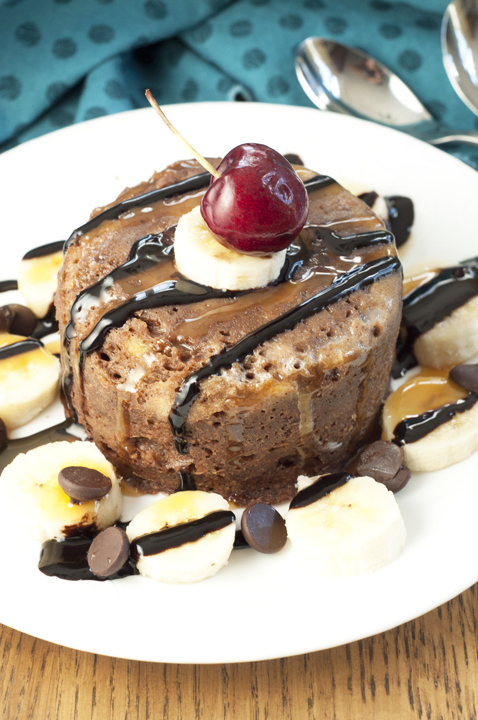 Cocoa-Banana Mug Cake
Prep time:
Cook time:
Total time:
Cocoa-Banana Mug Cake made from scratch comes together in just MINUTES, is gluten-free, super moist and this dessert recipe is made right in the microwave!
Ingredients
1 overripe banana
¼ cup peanut butter, almond butter OR any nut butter
1 large egg
2 teaspoons Maui Raws Turbinado Sugar (or any Turbinado sugar)
3 tablespoons unsweetened cocoa powder
¼ cup mini chocolate chips
Instructions
Mash the banana in a large mug with a fork. Add the peanut butter and egg and mix all together thoroughly.
Stir in the sugar and cocoa and beat until smooth. Fold in the chocolate chips. Divide the better between two mugs or use one large mug.
Microwave (on HIGH) separately for 1.5 to 2.5 minutes each until risen and firm.
Eat out of the mug or gently invert onto a plate.
Top it how you prefer: chopped nuts, fruit, whipped cream, chocolate sauce (homemade recipe here), etc.