Minty Homemade Shamrock Shake Recipe for St. Patrick's Day!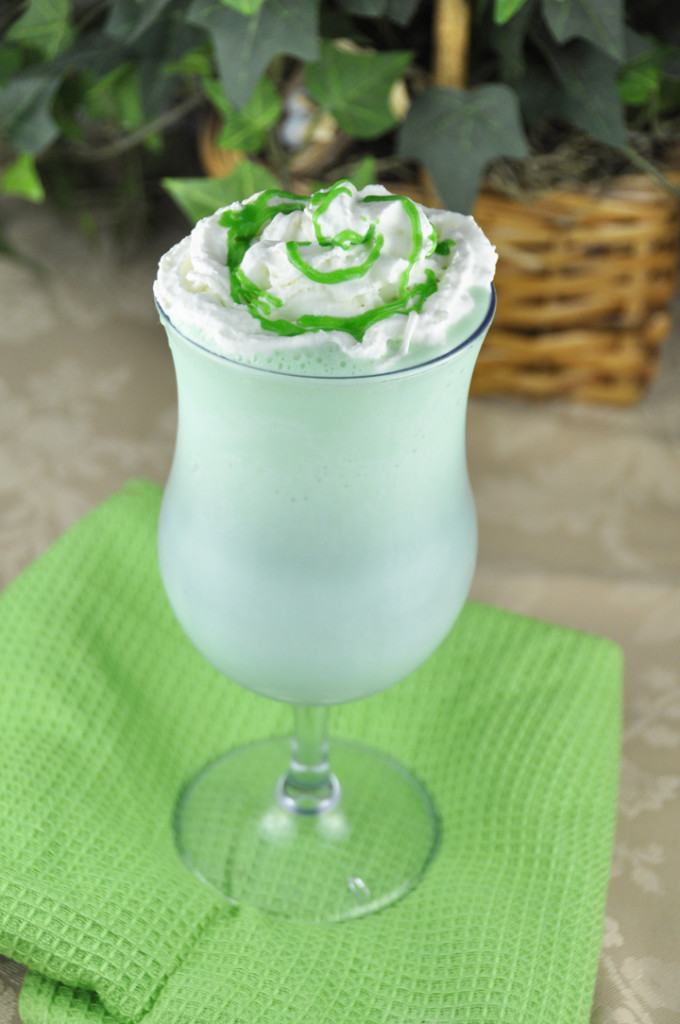 Call me sheltered, but I just had my first shamrock shake last weekend!  And it wasn't even from McDonald's….I recreated it at home.  Every year I say I need to try one from McDonald's and then St. Patrick's day comes and goes and I miss out.  I don't tend to frequent fast food restaurants so that's probably why I never get around to buying one.
I'm not Irish, I'm usually not a huge fan of mint-flavored desserts, BUT green is my favorite color when it comes to food (I know, I'm weird) so I absolutely had to try it out.  Not being Irish, this is best way I know how to celebrate St. Patrick's Day!
There are tons of copycat recipes on the web for homemade shamrock shakes, and I experimented a little to get it just how I like it.  I like to go heavy on the ice cream when it comes to milkshakes so that they are extra thick.  In my opinion, there is nothing worse than liquid-y milkshakes!
I love fun foods for holidays.  I think I will make this again this coming weekend…along with these Triple Layer Fudge Mint Oreo Brownies which have been one of my most popular recipes on this site since last year!
I hope you give this a try. Your family will love it…
INGREDIENTS:
*makes one large shake or 2 small/medium shakes
2 cups vanilla ice cream
3/4 cup of milk (I used skim)
1/4 teaspoon mint extract
8 drops green food coloring

DIRECTIONS:
Combine all ingredients in a blender or food processor and blend on high speed until smooth.Stop blender to stir with a spoon if necessary to help blend ice cream.Pour into cups and serve with a straw.
- Craving more?
Sign up for the Wishes & Dishes Newsletter
for a fresh serving of content delivered every week to your inbox! And stay in touch on
Facebook
,
Twitter
,
Pinterest
and
Instagram
for all of the latest updates!