Homemade Shamrock Shake
Minty Homemade Shamrock Shake Copy-Cat Recipe for St. Patrick's Day – even better and way cheaper than the McDonald's version!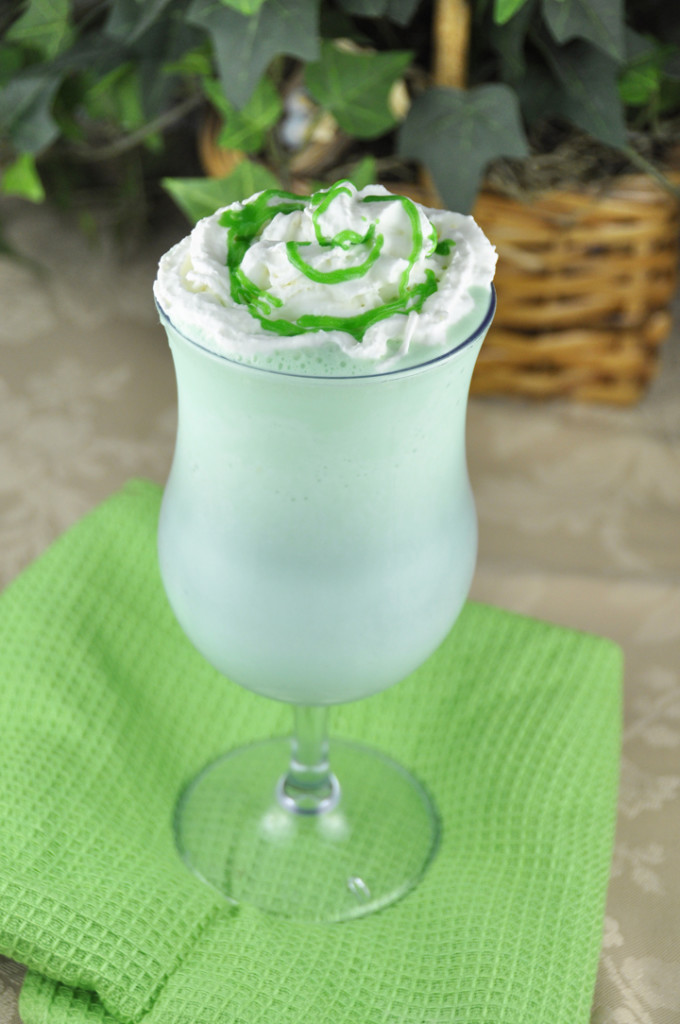 Call me extremely sheltered, but I just had my very first shamrock shake last weekend!  To shock you even more, it wasn't even from McDonald's….I recreated it at home with this Homemade Shamrock Shake.  Every year I say I need to try one from McDonald's and then St. Patrick's day comes and goes and I miss out once again.  I don't tend to frequent fast food restaurants so that's most likely the reason why I never get around to buying one. I even made a Shamrock Shake DIP if you're feeling daring!
I'm not Irish and I'm usually not a huge fan of mint-flavored desserts, BUT green is my favorite color when it comes to food (I know, I'm weird) so I absolutely had to try a Homemade Shamrock Shake out.  Not being Irish, this is best way I know how to celebrate St. Patrick's Day!
I'm so glad you're here! Follow along on Pinterest for more inspiration!
There are tons of copycat recipes on the web for a homemade shamrock shake and I experimented a lot with different versions to get it just how I like it.  I like to go heavy on the ice cream when it comes to milkshakes so that they are extra thick and more like the milkshakes you would get a restaurant.  In my opinion, there is nothing worse than  milkshake with too much liquid!
I love fun foods for holidays.  I think I will make this again this coming weekend…along with these Triple Layer Fudge Mint Oreo Brownies which have been one of my most popular recipes on this site since last year! You can also try out my Green St. Patrick's Day recipes collection. I hope you give this a try. Your family will love it…
And get the fun straws I used here or the paper ones here!
Here is a step-by-step video I created to show you how easy this Homemade Shamrock Shake is to make at home!
Homemade Shamrock Shake
Serves:
1 large or 2 small shakes
Minty Homemade Shamrock Shake Copy-Cat Recipe for St. Patrick's Day - even better than the McDonald's version!
Instructions
Combine all ingredients in a blender or food processor and blend on high speed until smooth.
Stop blender to stir with a spoon if necessary to help blend ice cream.
Pour into cups and serve with whipped cream and a straw. Enjoy!