Cookies and cupcakes are rolled into one in these giant carrot cake cookie cups that are filled AND topped with a whipped cream cheese frosting.  Great Easter dessert recipe idea!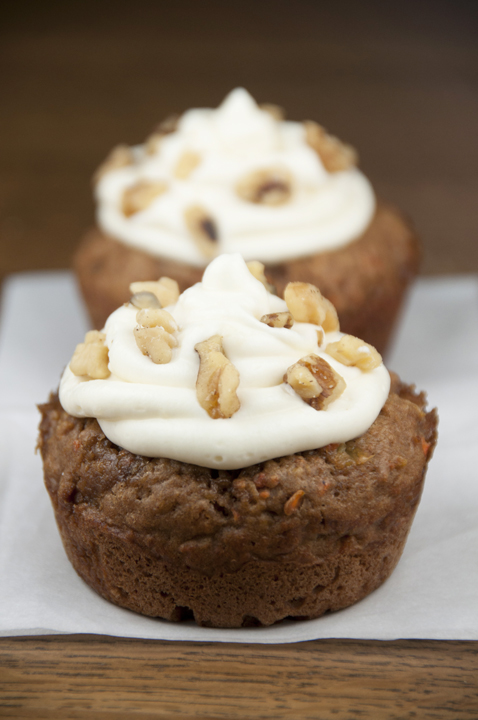 I'm so excited to share these giant carrot cake cookie cups with you today.  Not only because they are amazing and in perfect timing to make for an Easter dessert, but because I've had this idea in the back of my mind for a while now to make giant cookie cups in a JUMBO muffin pan (you can buy one here for really cheap!  I linked to the exact one I have).  Finally something that I did the dreaded Google search for and came up with nothing – meaning no one had gone before me in the giant cookie cup world (at least that I could find).  I am treading on new territory and so excited about it.  I decided that I am going to make this a "thing" here on Wishes and Dishes by consistently providing you with new ideas for jumbo cookie cups.
Now, I've made many cookie cups in the past (in mini muffin tins) and had tons of fun coming up with ideas for those, but these babies are cupcake size…they even look a little like cupcakes at first glance!  But, nope, they are a cookie base filled with frosting in the middle and topped with frosting like a cupcake.  How fun is that? I thought about what a great alternative these would be for a birthday party or any other occasion calling for cupcakes:  cookies and cupcakes rolled into one!
If you love carrot cake you will love these – they aren't overly sweet and the frosting is a decadent, light, whipped consistency.  And a dessert with carrots in it MUST be health food, right?  You may also love my Super Moist Carrot Cake that's perfect for Easter dessert, or this Carrot Cake Cheesecake Cake from my friend Aimee! I also have my eye on these Carrot Cake Rice Krispie Treats that are an awesome twist on a traditional favorite.
Enjoy!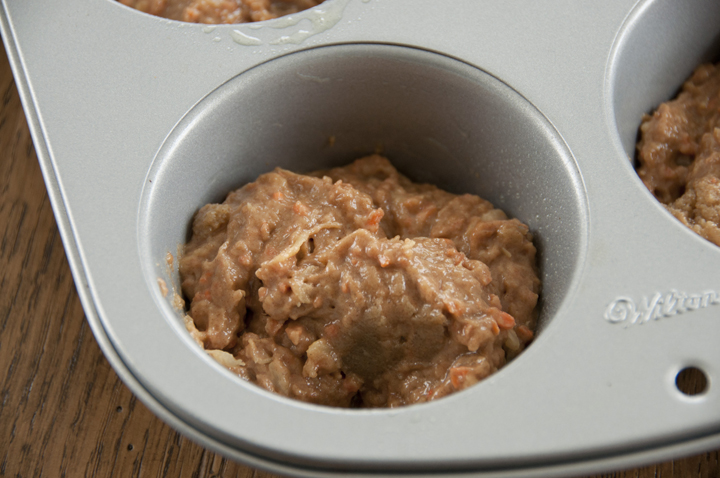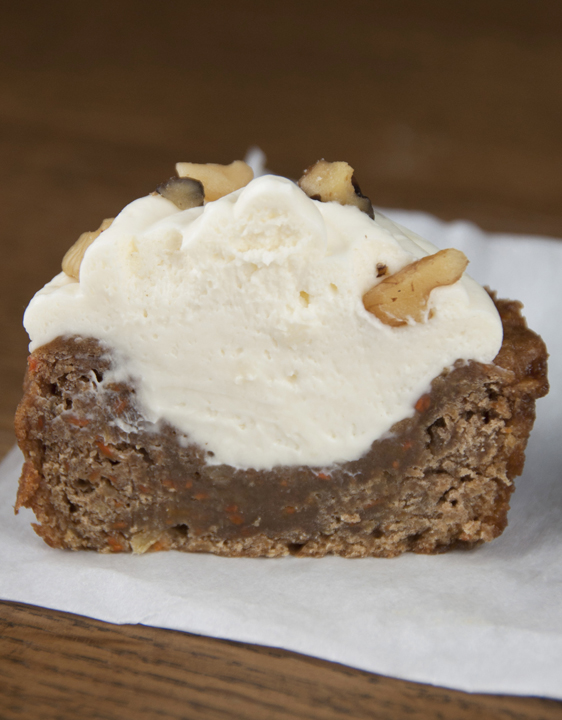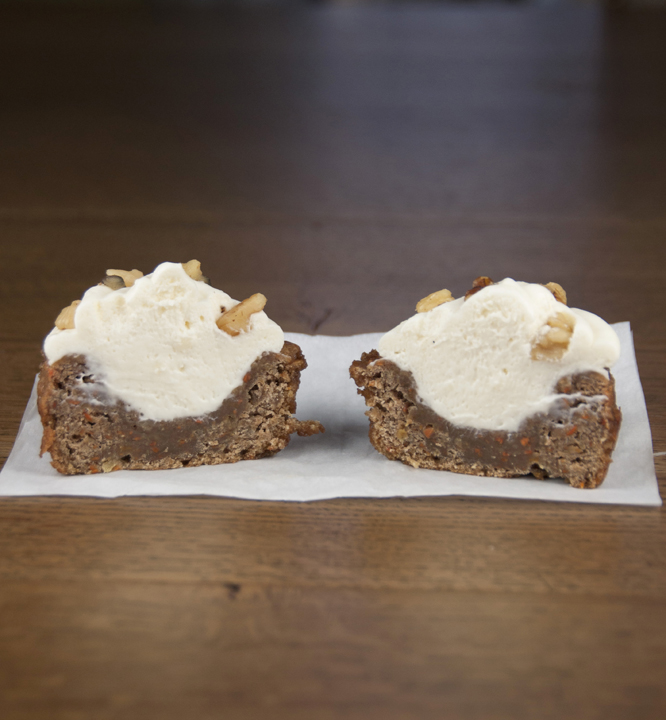 Giant Carrot Cake Cookie Cups
Prep time:
Cook time:
Total time:
Serves:
about 8, depending on size
Cookies and cupcakes are rolled into one in these giant carrot cake cookie cups that are filled AND topped with a whipped cream cheese frosting. Great Easter dessert recipe idea!
Ingredients
½ cup butter, softened
1 cup light brown sugar, packed
2 large eggs
1 (8 ounce) can crushed pineapple, drained well
¾ cup shredded carrots
2 cups all-purpose flour
1 teaspoon baking powder
½ teaspoon baking soda
½ teaspoon salt
2 tablespoons ground cinnamon
crushed walnuts, for topping (optional)
Frosting
1 (8 ounce) package cream cheese
1 cup granulated sugar
⅛ teaspoon salt
1 teaspoon vanilla extract
1½ cups heavy whipping cream
Instructions
Preheat oven to 350 degrees F (175 degrees C). Grease jumbo muffin tin with cooking spray (grease well).
In a large bowl, cream together the butter and brown sugar until smooth.
Beat in the eggs one at a time, stir in the crushed pineapple and carrots.
Combine the flour, baking powder, baking soda, salt and cinnamon; stir that into the carrot mixture.
Fill jumbo muffin tins to about half full with the cookie batter (this step is pictured above).
Bake for about 17 minutes in the preheated oven or until cookie cups are set (mine took exactly 17 minutes).
Make indentation in cookie cups while still hot with the back of a tablespoon or cookie scoop (this step is pictured above). This indentation is where you will put frosting into.
Allow cookie cups to cool COMPLETELY before trying to remove from pan. They should come out easily by just pulling them out with your fingers or use a knife to help pop them out.
Pipe frosting (directions below) into the cup and mound it on top to your preference.
Top with crushed walnuts, if desired.
Frosting
In a small bowl beat whipping cream until stiff peaks form (be patient - it could take several minutes); set aside.
In a large bowl combine cream cheese, sugar, salt and vanilla. Beat until smooth.
Beat in whipped cream.
Recipe source:  a Wishes and Dishes original
- Craving more?
Sign up for the Wishes & Dishes Newsletter
for a fresh serving of content delivered every week to your inbox! And stay in touch on
Facebook
,
Twitter
,
Pinterest
and
Instagram
for all of the latest updates!