I just realized I forgot to wish all of you ladies a happy Mother's day this past weekend.  So…..happy belated Mother's day to all you mothers reading this here blog!  I hope that you were showered with love and gifts.
We had a nice streak of Summer weather going last week which got me in a smoothie kind of mood.  This week is back to being chilly and we even have a frost warning for overnight!  Not good for our newly planted grass that is trying it's hardest to grow in our front yard. I'm SO ready to pack up my winter clothes but sadly can not do that yet.  I can't wait to be in California later this week. Sun-shining San Diego, here we come!
I saved this smoothie recipe out of a Cooking Light magazine a couple of years ago.  I happened to have a supply of bananas and a mango in my kitchen at the same time this past weekend so I threw them in a blender to whip up this delicious smoothie.  Definitely give it a try!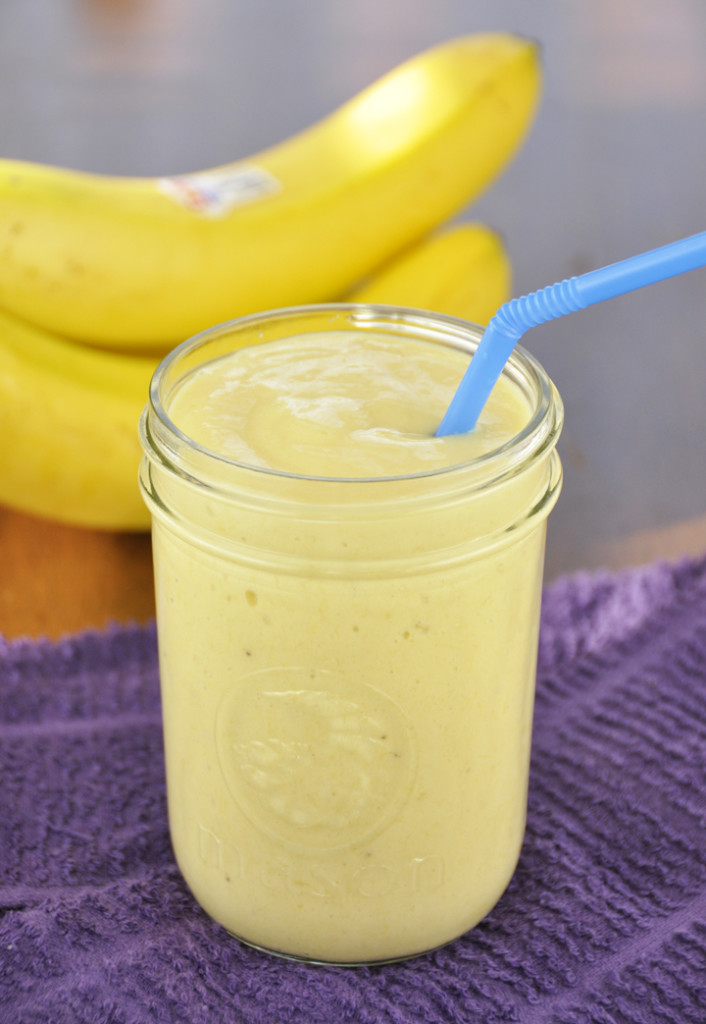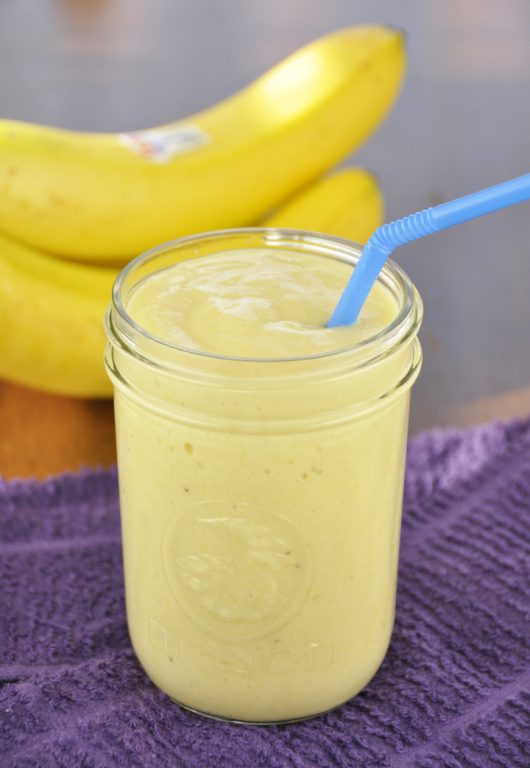 INGREDIENTS:
1 cup cubed peeled ripe mango
3/4 cup sliced ripe banana (about 1 medium)
2/3 cup fat-free milk
1 teaspoon honey
1/4 teaspoon vanilla extract
DIRECTIONS:
Arrange the mango cubes in a single layer on a baking sheet; freeze until firm (about 1 hour). Place frozen mango and the remaining ingredients in a blender.  Process until smooth.
Note: Freeze the cubed mango overnight in an airtight container to make this smoothie a snap to throw together (for variety, try substituting frozen berries for the mango). Remember to let frozen mango thaw for 15 minutes to soften slightly.
- Craving more?
Sign up for the Wishes & Dishes Newsletter
for a fresh serving of content delivered every week to your inbox! And stay in touch on
Facebook
,
Twitter
,
Pinterest
and
Instagram
for all of the latest updates!