Tequila Lime Chicken and Black Bean Burritos
I hope everyone had a fun weekend!  We had beautiful, warm weather here in Rochester and we took full advantage of it and did a lot of work in our yard.  There's still a long way to go to get our lawn the way we want it, but at least we made a dent.  Quite a different life now that we own a home, that's for sure!  We did get to have some fun and had lunch with friends after church and hung out at a local park on the lake for a while in the afternoon.  It was an overall great weekend.
With Cinco de Mayo coming up so soon, it has definitely put me in a burrito mood.  These burritos I'm sharing with you today were the best I have ever made at home and Mr. Wishes agreed wholeheartedly.  What can I say….we both have a lot of appreciation for a good burrito!
One of the great things about this burrito is that it has NO CHEESE in it so it can be considered healthier than most.  You won't even miss the cheese, I promise.  The guacamole really gives it the "creaminess" and where there is guacamole there is not much need for cheese.  I actually think it tasted so much fresher without the cheese – the  flavor really shined through.  It definitely had that "freshness appeal" and didn't sit too heavy, either.
Take that, Chipotle! 😉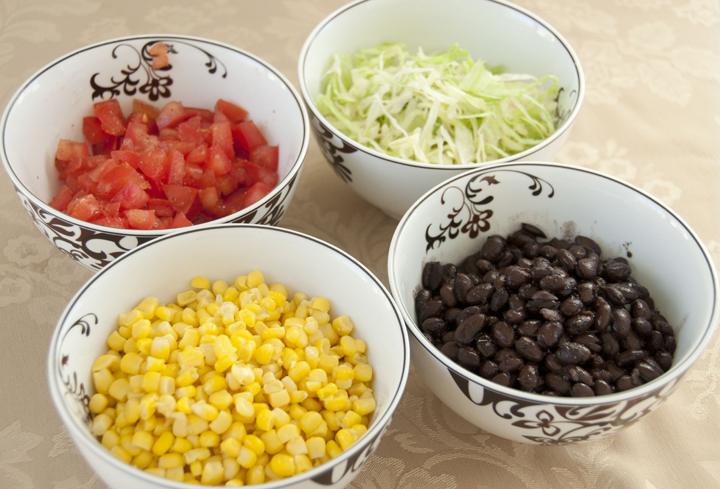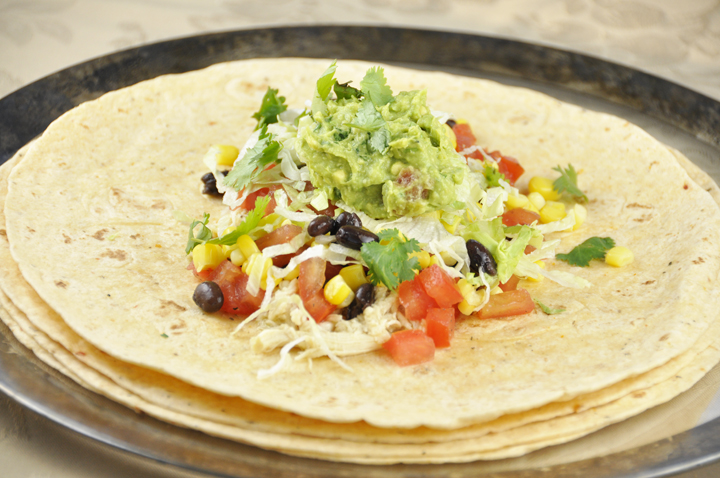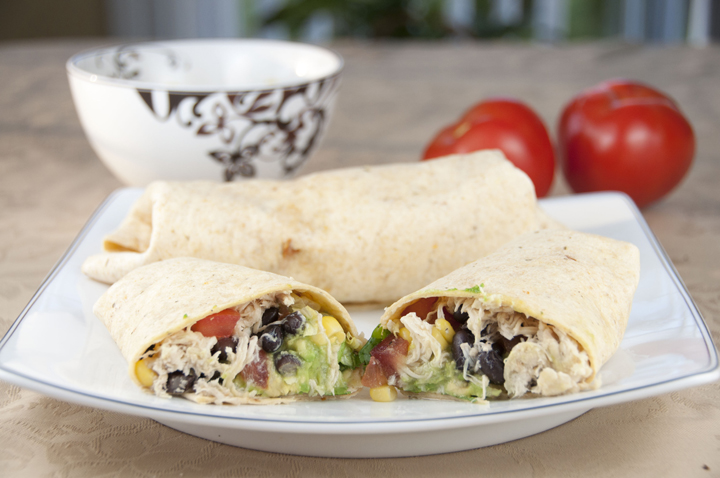 INGREDIENTS:
Yield: serves 4-6 (I got 6 good-sized burritos out of it)
2 boneless, skinless chicken breasts
1/3 cup tequila
1/4 cup olive oil
1/4 cup lime juice
1/2 teaspoon salt
1/2 teaspoon pepper
zest of 2 limes
4-6 burrito-sized tortillas
2 tomatoes, chopped and seasoned with salt + pepper
1 cup of black beans
1 cup of sweet corn
1 cup of shredded lettuce
1/2 cup of guacamole
1/4 cup freshly torn cilantro
DIRECTIONS:
Whisk tequila, olive oil, lime juice, salt, pepper and lime zest in a bowl until combine. Add chicken to a ziplock bag or baking dish and pour marinade ingredients over top. Marinate in the fridge for 2-24 hours, flipping chicken a few times. When you're ready to prepare the burritos, preheat oven to 375 degrees F.
Remove chicken from the fridge and heat a large oven-safe skillet over medium-high heat. Add a drizzle of olive oil or nonstick spray and add chicken, searing both sides until golden brown, about 2 minutes per side. Place the skillet in the oven and bake for 15 minutes, or until chicken is cooked through. Remove and shred chicken with two forks.
To build the burritos, place the tortillas in the hot oven for a minute or two. Once warm, remove and top each with an equal amount of the chicken, beans, corn, lettuce, tomato, guacamole and cilantro. To wrap the burritos, fold in the top and bottom ends, then roll the burrito together from right to left.  Cut in half or eat whole!
Recipe source:  adapted from howsweeteats.com