Southern Buttermilk Biscuits
Hot, fluffy Southern Buttermilk Biscuits recipe that melt in your mouth, are easy to make, and will disappear in no time at all!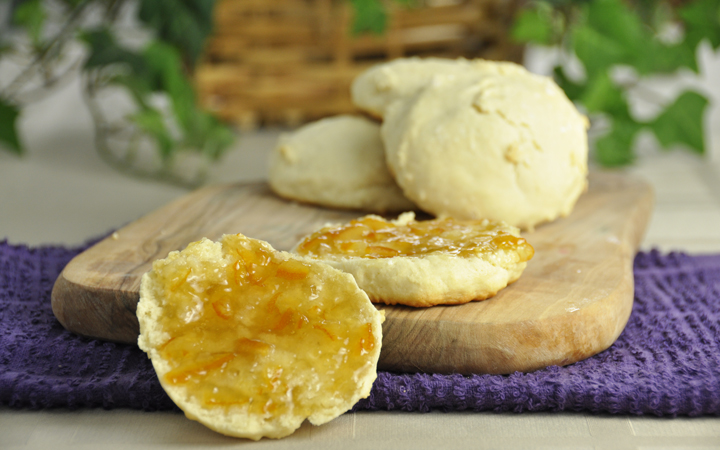 Last month, my husband and I went to Savannah, Georgia for the first time.  We had dinner at the Pirate's House and were served the most luscious, melt-in-your-mouth, Southern Buttermilk Biscuits!  They came with an orange honey marmalade and were absolutely to die for.  I couldn't wait to get home and try making them on my own.I found a recipe that looked like an authentic southern buttermilk biscuits recipe, fine-tuned it a little, and got baking!  The dough for these biscuits was easy to handle and cut (I used my 2 5/8 inch Progressive biscuit cutter) and were perfectly golden after 10 minutes of baking.  They tasted perfect: tender and moist!  The orange honey marmalade spread on them puts these biscuits over the top.  It's such a nice alternative to just using butter on top!
I'm so glad you're here! Follow along on Pinterest for more inspiration!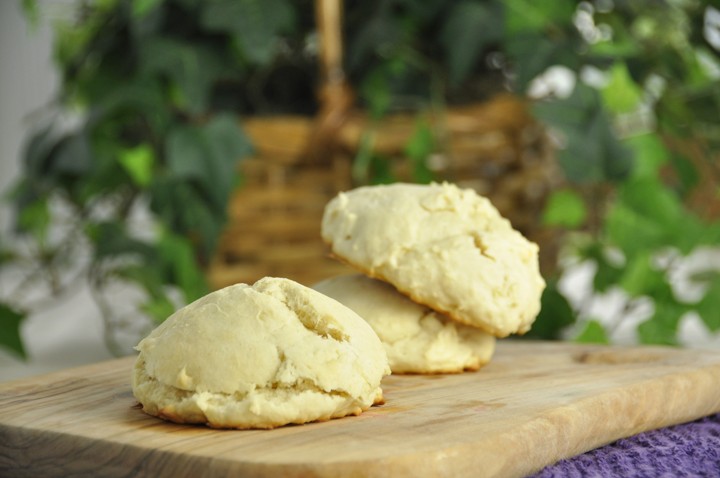 Progressive International, which is a large American company specializing in kitchen gadgets, sent me this awesome set of 7 biscuit cutters that I am giving away today!   If you visit their website you can read all about this great company and find out where to buy their products!  You will find that their food preparation tools come in many fun colors with an aim to make the preparation stages of cooking and baking as easy and enjoyable as possible.  Some of Progressive's most popular products include kitchen storage solutions, onion choppers, bowls and mandoline multi slicers.  You can buy anything you are looking for….from baking gadgets and cooking products to pantry solutions, spices, tools and accessories.  I've had my eye on their collapsible cake/cupcake carrier for a while now!
I love these biscuit cutters!  They are colorful, lightweight, easy to clean, and sturdy (and will never lose their shape since they are plastic).  Two of my favorite things about them are: 1.  They all stack inside each other to save storage space in your cupboard and 2. They are two-sided: one side is plain and the other has scalloped edges so you can choose which you want to use. I also love the fact that each cutter has it's size printed on it for those recipes that specify the size needed.  Other than these Southern Buttermilk Biscuits , these would be perfect for cookies, tarts, scones, and pierogi and are ideal for the baking I will be doing in the future.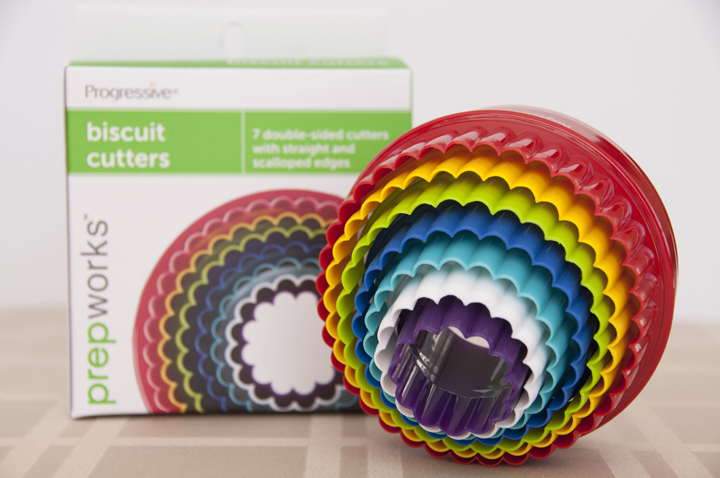 Southern Buttermilk Biscuits
Prep time:
Cook time:
Total time:
Ingredients
2 cups unbleached all-purpose flour, plus more for dusting the board/counter
¼ teaspoon baking soda
1 tablespoon baking powder
1 teaspoon kosher salt (or other fine salt)
6 tablespoons unsalted butter, very cold
1 cup cold buttermilk
Orange Honey Marmalade:
⅓ cup orange marmalade
1½ teaspoons honey
Instructions
Preheat your oven to 450°F.
Combine the dry ingredients in a bowl, or in the bowl of a food processor. Cut the butter into chunks and cut into the flour until it resembles course meal. If using a food processor (ingredients will stay colder and less chance of over-mixing this way), just pulse a few times until this consistency is achieved. Add the buttermilk and mix JUST until combined. If it appears on the dry side, add a bit more buttermilk. Dough should be very wet.
Turn the dough out onto a very well-floured board or counter. Gently PAT (do NOT roll with a rolling pin) the dough out until it's about ½" thick. Fold the dough about 5 times, gently press the dough down to a 1 inch thick. Use a round biscuit cutter (mine was 2⅝ inch) to cut into rounds. You can gently knead the scraps together and make a few more. The dough must be handled as little as possible or you will have tough biscuits.
Place the biscuits on a cookie sheet- to keep them soft, have them touching each other on the sheet. If you like more crisp sides, put them about 1 inch apart (like I did), but these will not rise as high as the biscuits put close together. Bake for about 10-12 minutes- the biscuits will be a beautiful light golden brown on top and bottom. Do not over-bake!
 GIVEAWAY DETAILS
Thanks to Progressive International, one lucky Wishes and Dishes reader will win a set of these biscuit cutters!   Many thanks to them for providing the review and giveaway product. Giveaway is open to U.S. and Canadian readers.
HOW TO ENTER THE CONTEST

To enter to win, simply leave a comment on this post and answer the following question:
"What kitchen tool do you find most useful?"
You can receive up to FIVE additional entries to win by doing the following:
1. Subscribe to Wishes and Dishes by email (enter your email address in the box at the top right hand side of my page). Come back and let me know you've subscribed in an additional comment on this post.
2. Become a fan of Wishes and Dishes on Facebook. Come back and let me know you became a fan in an additional comment on this post.
3. Follow Wishes and Dishes on Pinterest. Come back and let me know you became a fan in an additional comment on this post.
4. Follow @wishesndishes on Twitter. Come back and let me know you've followed in an additional comment on this post.
5.  Become a fan of Progressive International on Facebook.  Come back and let me know you became a fan in an additional comment on this post.
Deadline: Tuesday, June 18, 2013 at 11:59pm EST.
Winner: The winner will be chosen at random using Random.org and announced at the top of this post.  I will email the winner and if he/she does not respond within 48 hours, another winner will be selected.
Disclaimer: Progressive gave me this set of biscuit cutters and is also mailing a set out to the winner of the giveaway.  My opinions remain entirely my own.