Hummingbird Cake
My from scratch Hummingbird Cake is a beloved, classic southern cake recipe packed with banana and pineapple that looks so impressive for a holiday or birthday party!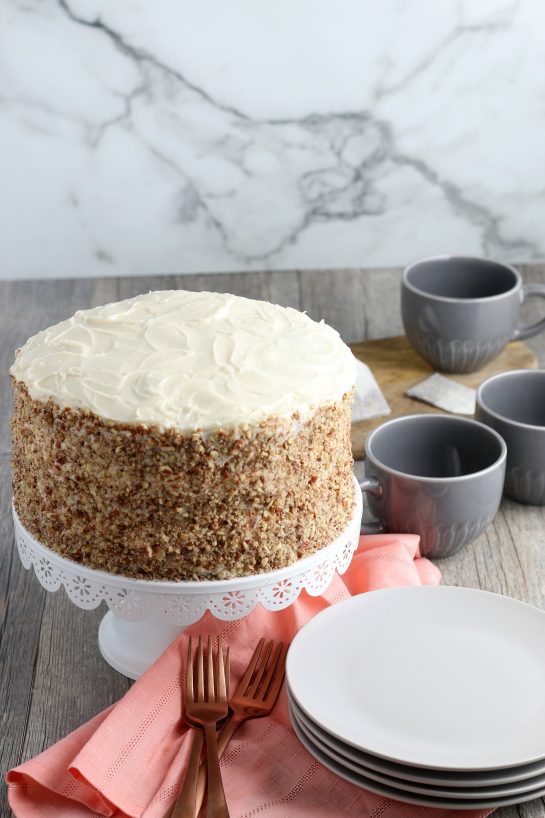 How about a gorgeous cake to kick off the first blog post for the month of April? OK, so it feels like March had 97 days, but we are in a whole new month now. The hummingbird cake is a pineapple-banana spice cake with pecans and a delicious cream cheese frosting that will rock your quarantined world.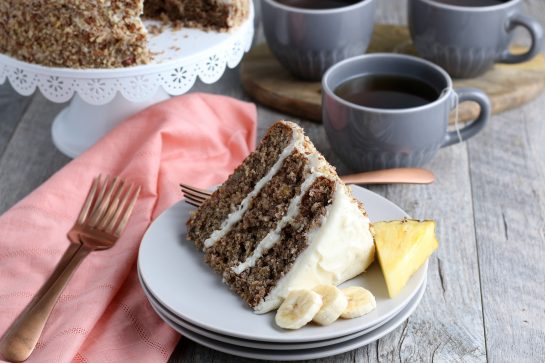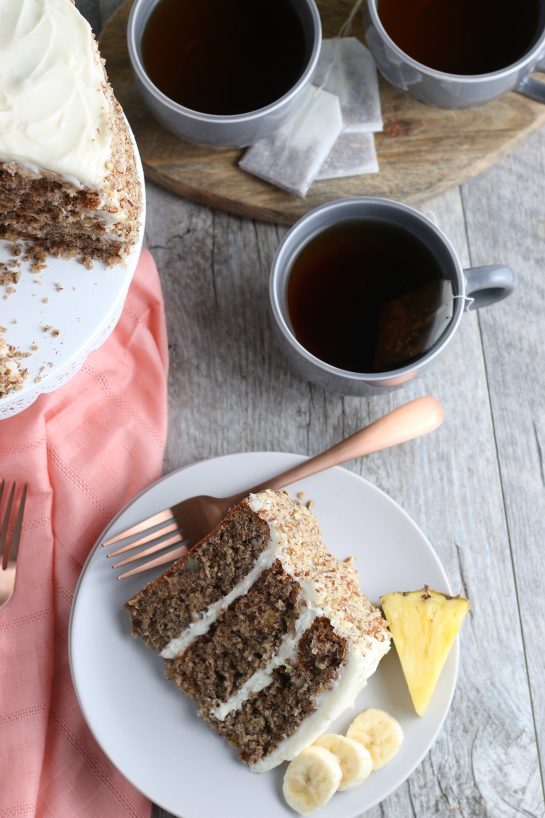 I hope you are all hanging in there being stuck at home (if you're not working out of the home). The sun was shining yesterday and I got Eliza outside for about an hour and a half. It was only 43 degrees, but the sun made all the difference.
Going outside at least feels like we "got out". We then made some Banana Bread Brownies and called it a day.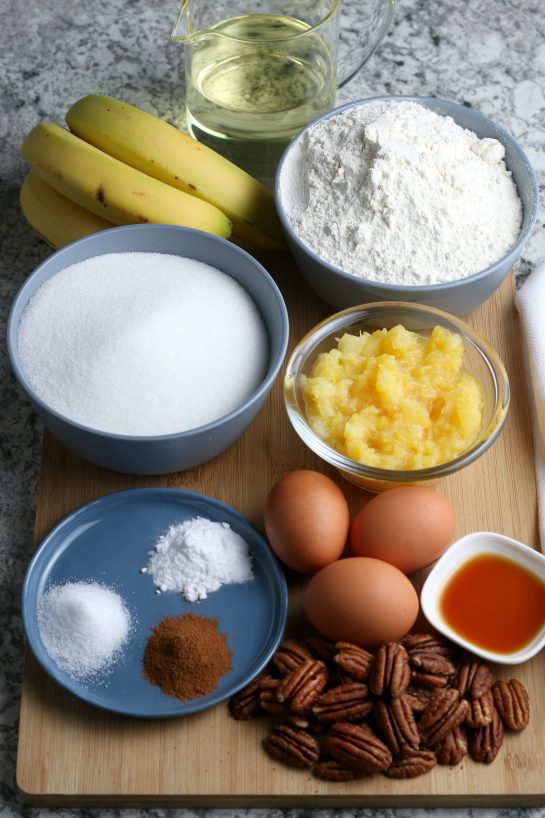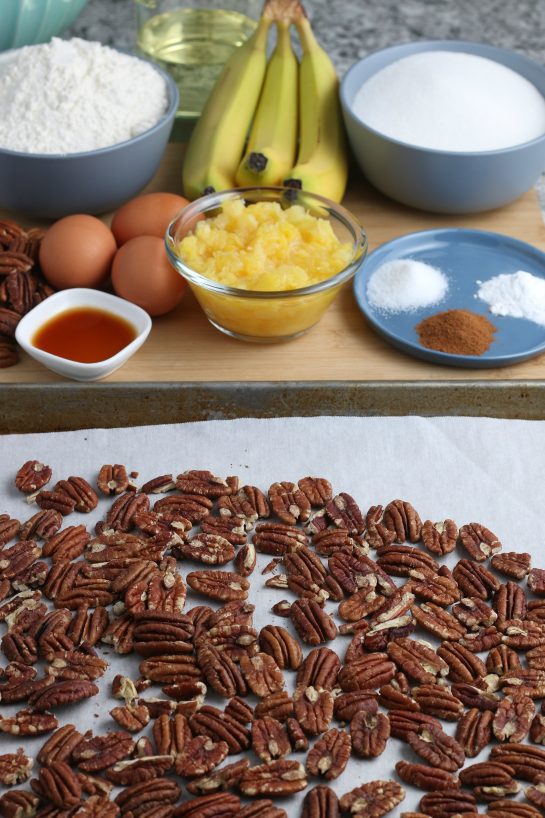 There are so many different variations of the hummingbird cake out there, but I was determined through trial and error to find the best for you. The hummingbird cake was allegedly called a hummingbird cake because it was sweet enough to attract those nectar loving birds. Fun fact: I'm obsessed with hummingbirds…and all birds for that matter.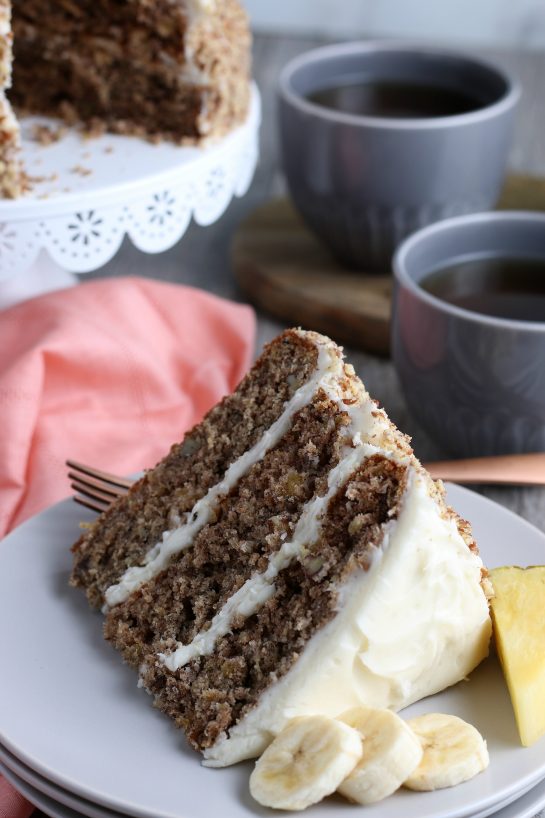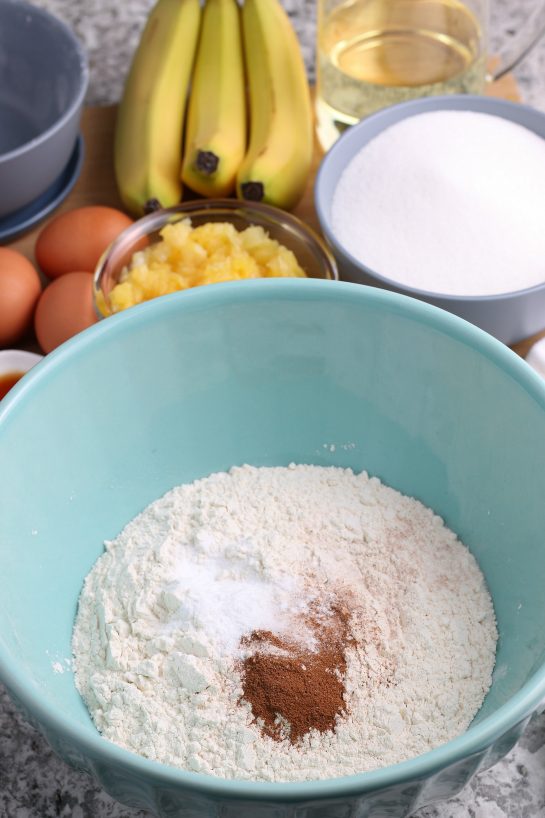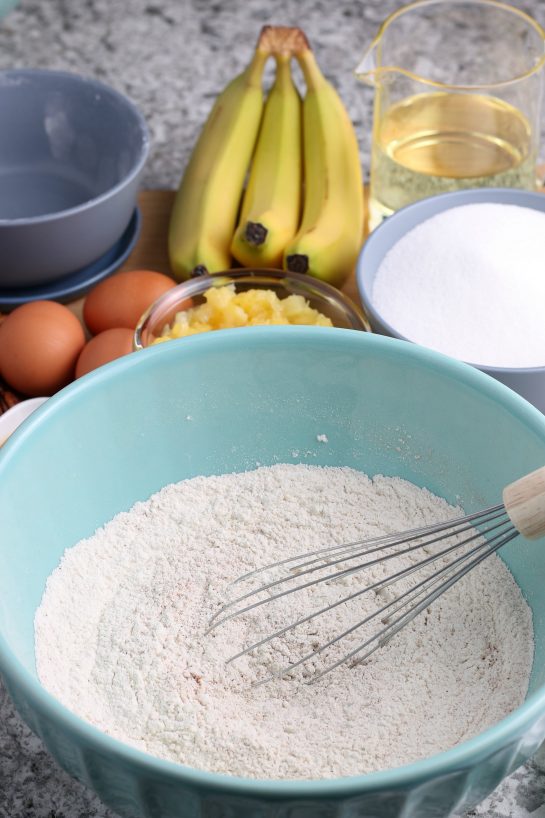 I love big, beautiful layered cakes even more when they are easy to make like this one or my Triple Layer Key Lime Cake. There is just something so fancy about a cake with layers. How pretty is my Reese's Double Peanut Butter Layered Cake?
And I mean, since this one is a cake with fruit in it, that means it's okay to have for breakfast. I give you permission.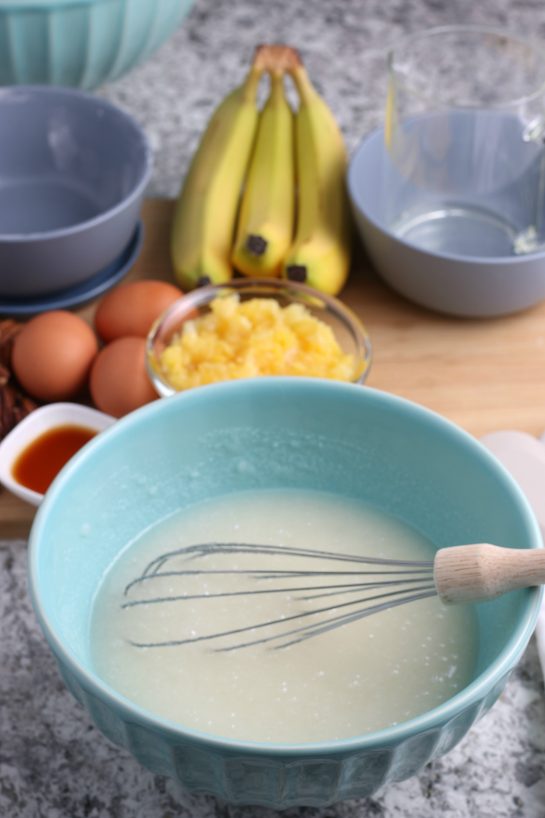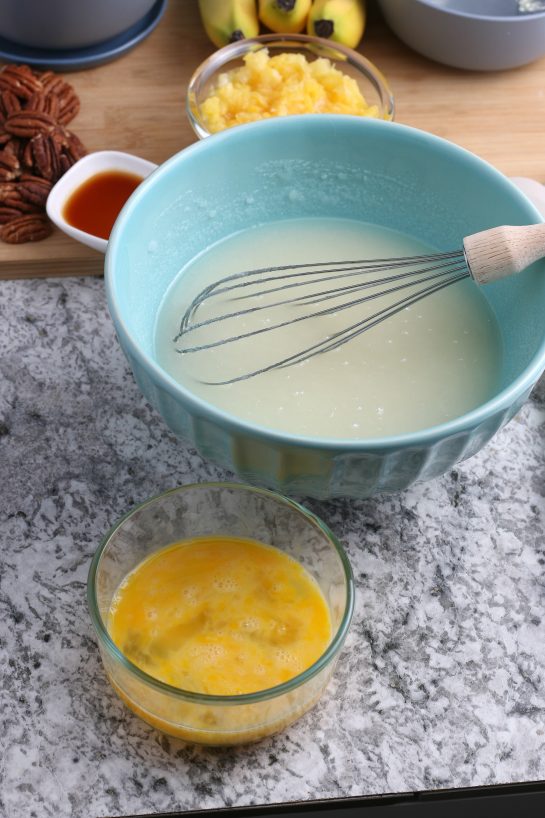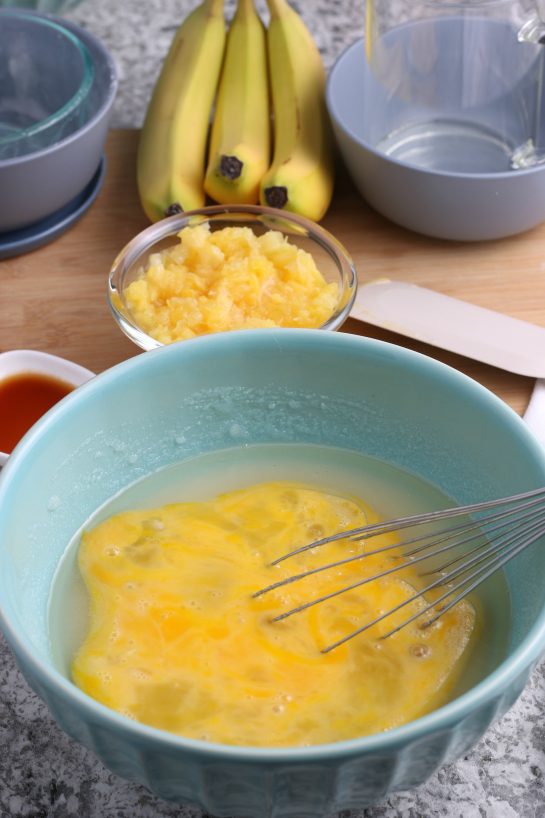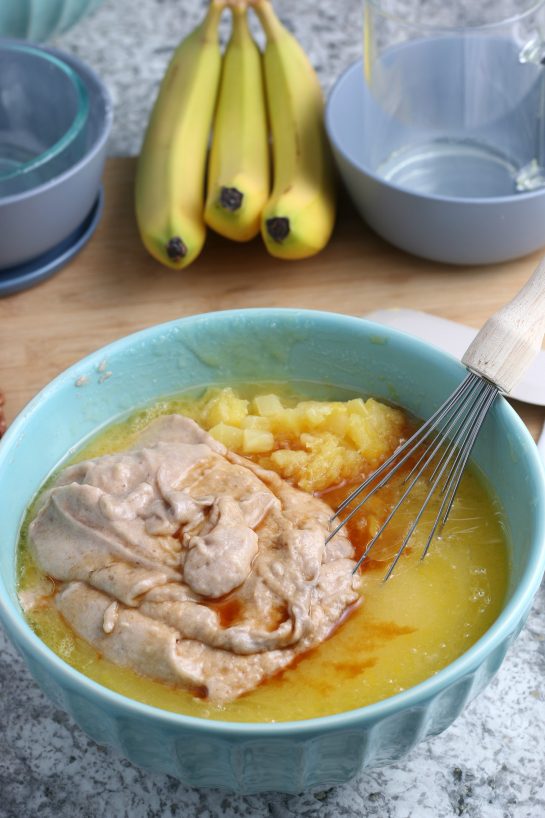 This cake really does not disappoint! It is super moist, more dense than a typical cake you're probably used to, and full of southern flavors. It's the perfect Easter or Mother's Day brunch dessert or treat. Heck, it's the perfect breakfast for yourself today while you're stuck at home! It is also ALMOST as pretty as my Lucky Charms Layer Cake, but just as delicious.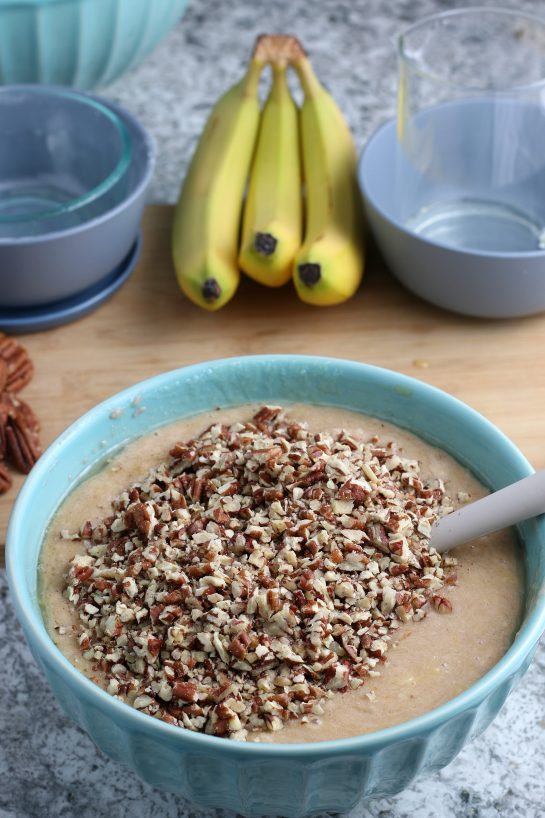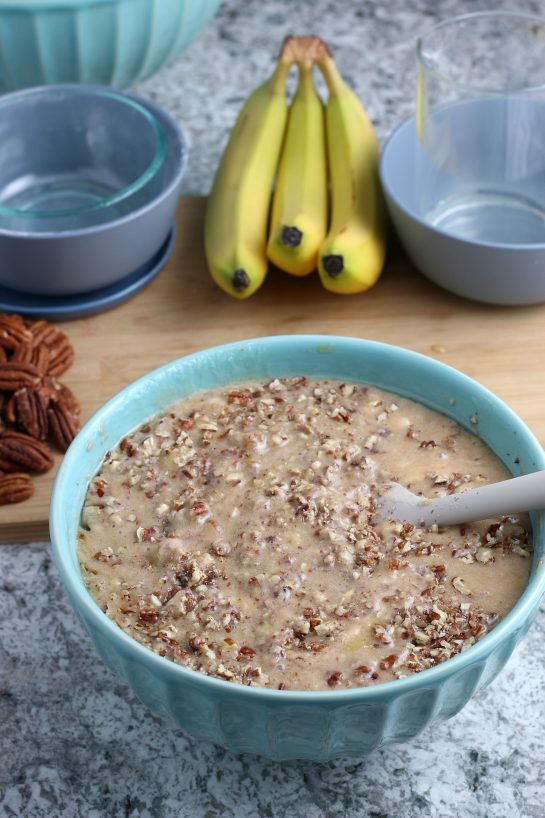 Get ready to make the most requested recipe you will ever encounter if you bring this to a holiday party or potluck. If you love bananas in your dessert I have a ton of banana bread recipes.
Make the most out of this quarantine and bake some cake! Tastes like spring. Spring quarantine cake.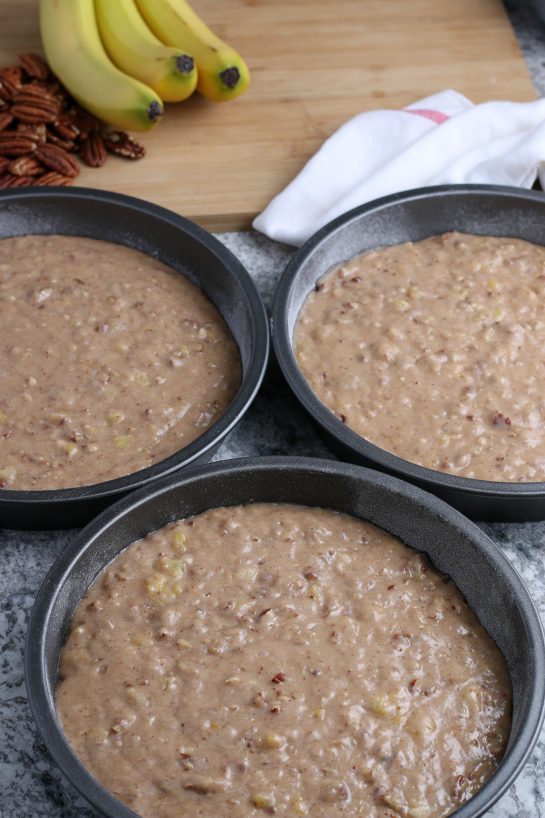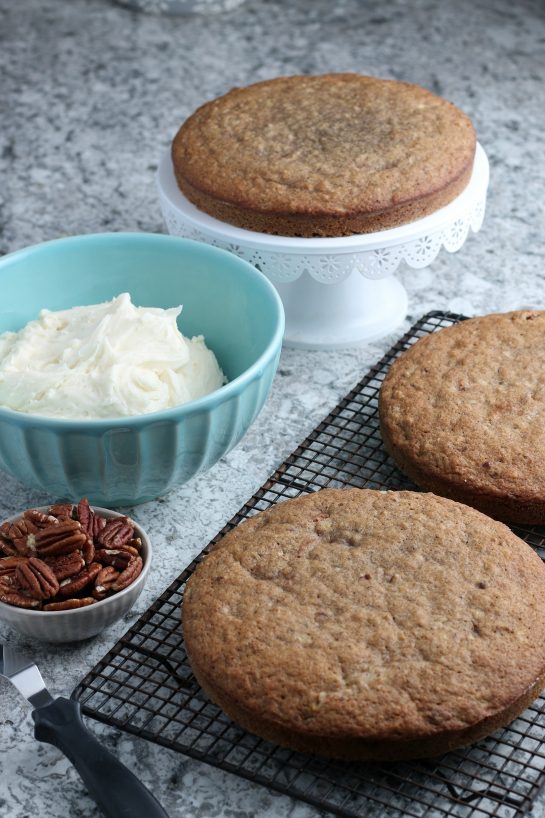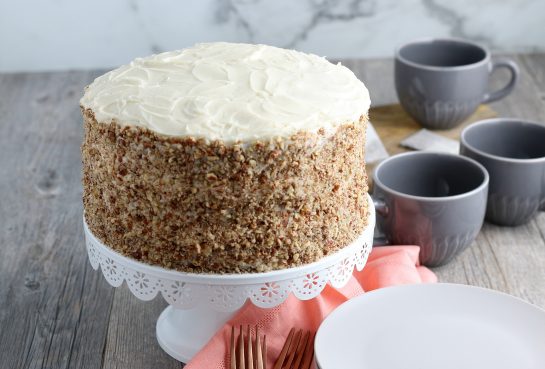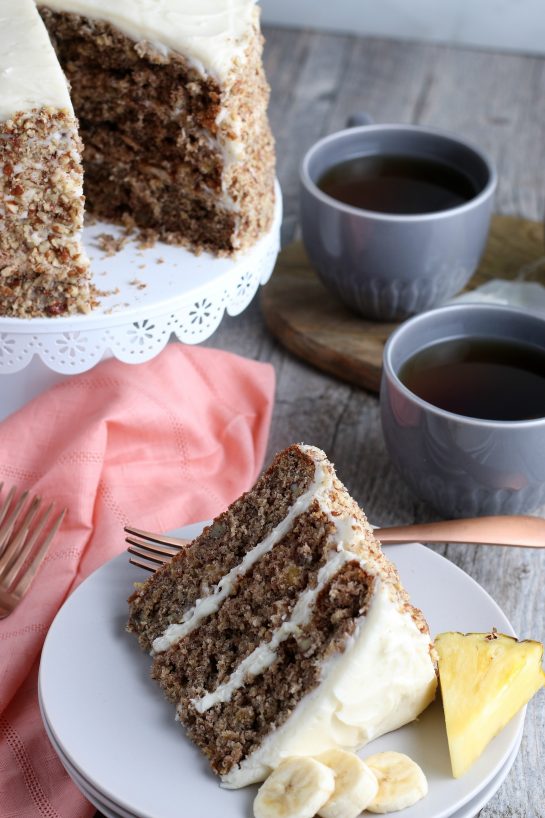 If you like fresh fruit in your dessert, be sure to try out my Pineapple Upside Down Cake. Enjoy!

Hummingbird Cake
Prep time:
Cook time:
Total time:
Hummingbird Cake is a beloved, classic southern cake recipe packed with banana and pineapple that looks so impressive for a holiday or birthday party!
Ingredients
3 cups all-purpose flour
1 teaspoon salt
1 teaspoon baking soda
1 teaspoon cinnamon
2 cups granulated sugar
1 ½ cups canola oil
3 large eggs, room temperature, beaten
1 (8 oz) can crushed pineapple, drained (a little of the juice is fine)
2 cups mashed ripe bananas (approx. 3-4 large bananas)
2 teaspoons vanilla extract
1¾ cups chopped pecans
Frosting:
2 (8 oz) packages cream cheese, softened to room temperature
½ cup (1 stick) unsalted butter, softened to room temperature
6-8 cups powdered sugar, sifted
1-2 teaspoons vanilla extract
Instructions
Cake:
Preheat oven to 300 degrees F
On a baking sheet, spread chopped pecans out evenly
Toast for 8-9 minutes
Remove from oven and set aside
Increase oven heat to 350 degrees F
Grease and flour three 9 inch round cake pans
In a large mixing bowl, whisk together flour, salt, baking soda and cinnamon
In a medium bowl, blend together the sugar and oil until smooth
Whisk beaten eggs into sugar mixture until well combined
Add mashed bananas, pineapple and vanilla to egg mixture until well combined
Fold in chopped pecans
Gradually add flour mixture until mixture is smooth and well combined
Divide batter evenly amongst into cake pans
Bake for 25-30 minutes or until toothpick inserted in the center comes out clean
Cool on wire racks before frosting
Remove from pans and frost with cream cheese frosting
Store leftovers in refrigerator
Frosting
In a large mixing bowl, beat cream cheese until smooth
Add in butter; beat butter smooth
Gradually add in powdered sugar, mixing in between each additional until desired consistency is achieved and mixture is smooth
Beat in vanilla
Frost cake, putting a nice thick layer of frosting in between each cake layer.
Store leftovers, covered, in refrigerator for up to 3-4 days.