Homemade Refried Beans
Homemade Refried Beans recipe that is so good you will never go back to store-bought! They check all the boxes for me: lots of flavor, tons of texture, super satisfying. I need nothing else.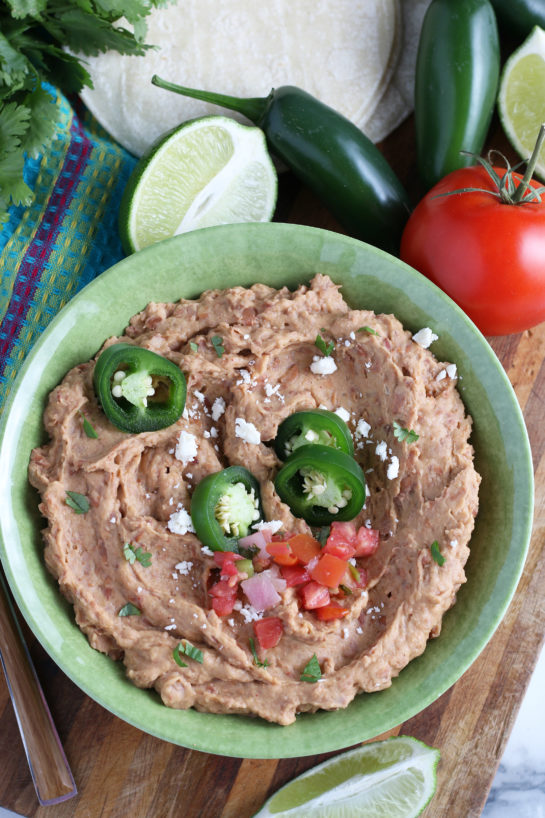 Fun things you did this week? Tell me. We celebrated Mr. Wishes 39 (again) birthday! A new decade for him! It's basically officially the end of summer in a couple of weeks so let's just start doing the whole homemade refried beans and comfort food thing, OK? Because it's time! It's really time.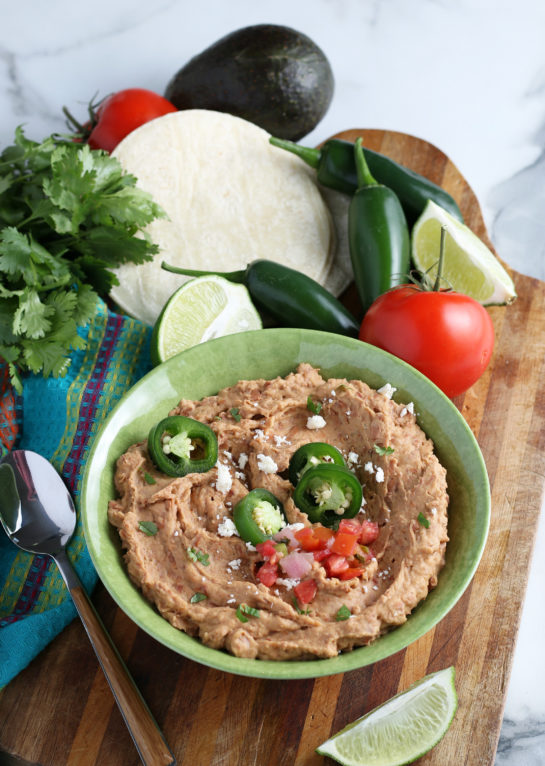 I have been SO excited to share this recipe for homemade refried beans with you. I mean, these beans are just to die for! I'm actually annoyed they are not in front of me right now to devour.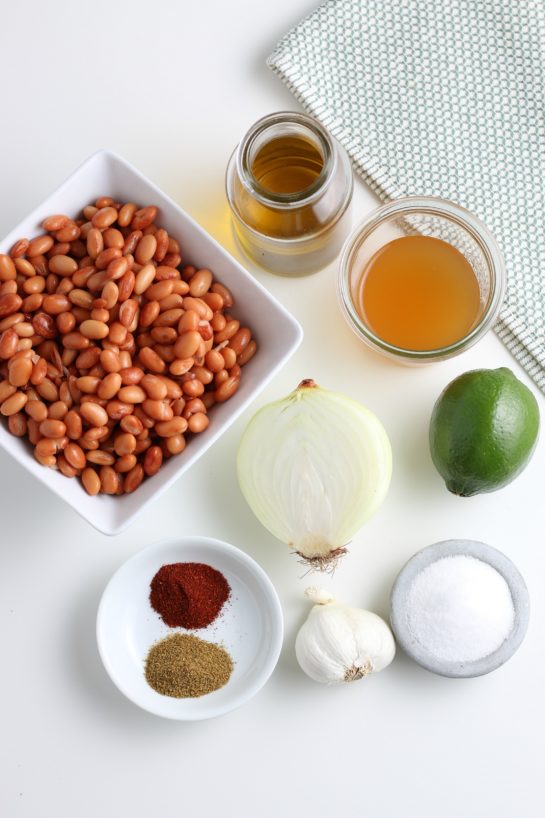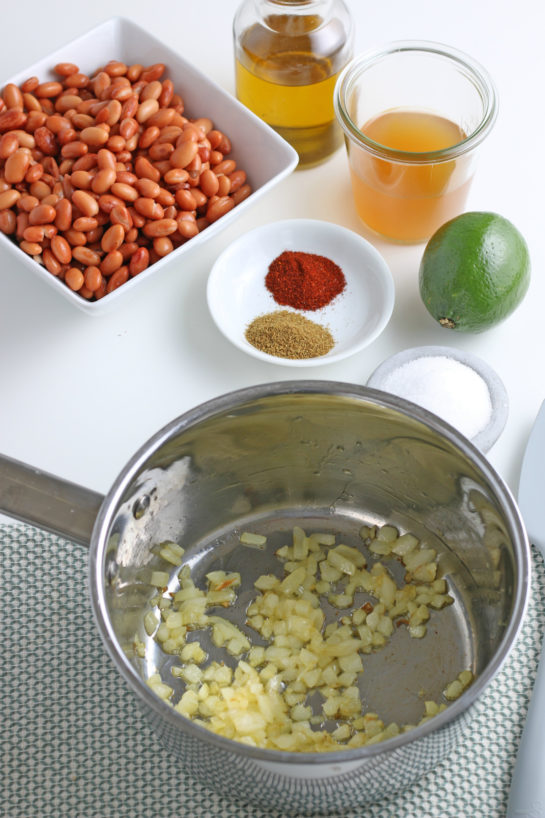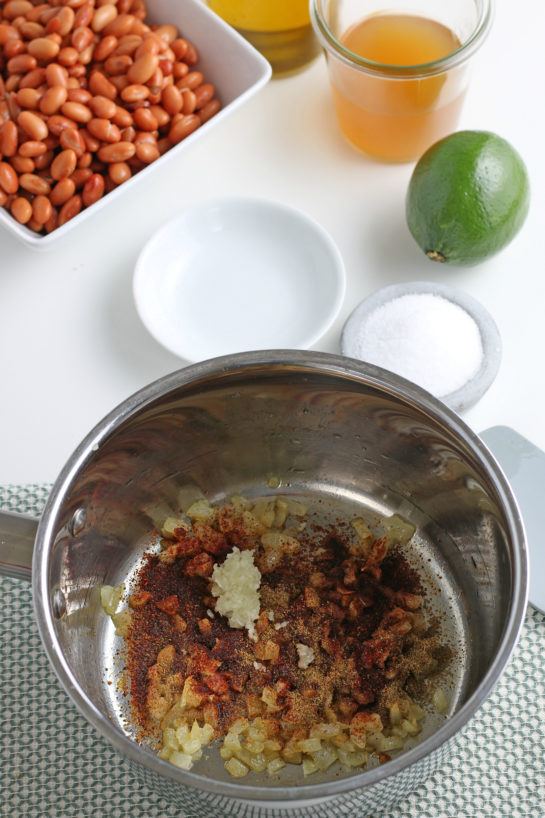 Homemade refried beans are wayyyyy better than store-bought. I promise you that they are worth every second of the effort. Even if you are only making them for yourself.
You're worth the good homemade beans, I'm telling you the truth. they are so easy! They have such simple combination of flavors that yields so much deliciousness. These homemade refried beans taste like a restaurant's but even BETTER!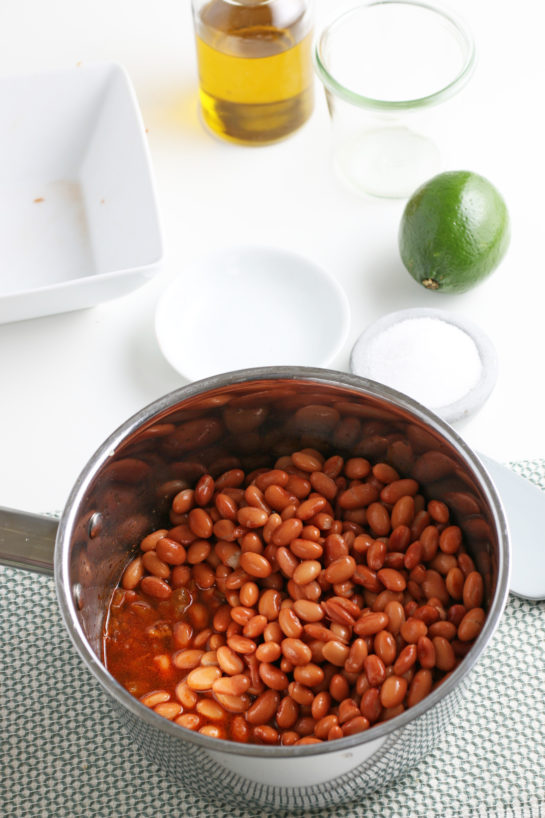 "Refried" doesn't mean the beans have been actually fried twice. The word comes from the Spanish name for this dish which is "frijoles refritos". In Spanish "refritos" translates to "well fried". You know I'm always good for a random food terminology lesson.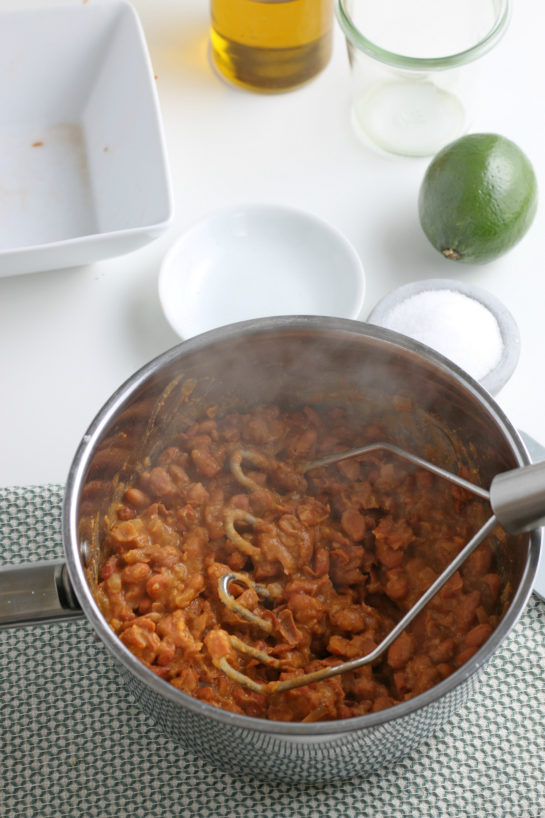 You can choose to serve them as a side dish for any Mexican meal, turn them into a dip, or use them in burritos (Chicken and Avocado Burritos), tostadas (Pico de Gallo Tostadas) and quesadillas (Chicken Fajita Quesadillas). Personally, I love to add them to tacos a layer underneath the ground beef. They really have become a staple in our house!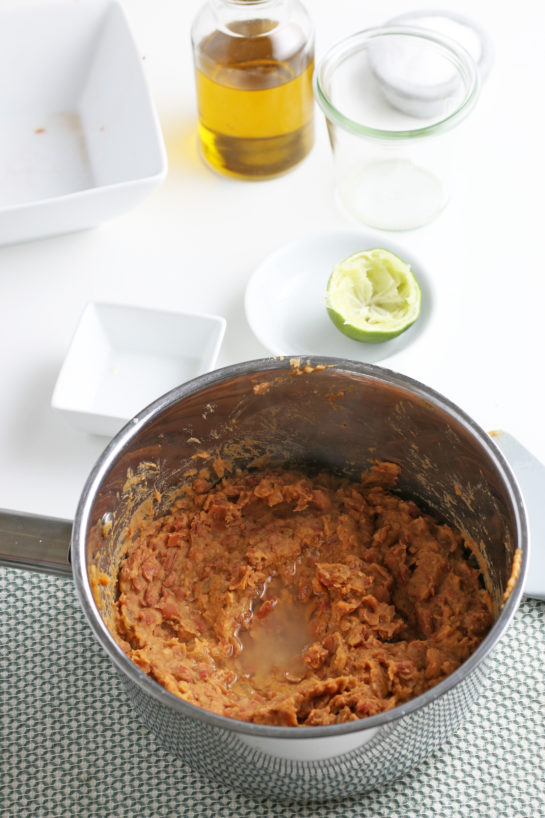 If you've been here following Wishes and Dishes long enough you may remember when I didn't even like beans…or any vegetable.  I had a huge mental block against them. No clue why. Probably because most of them taste like butt.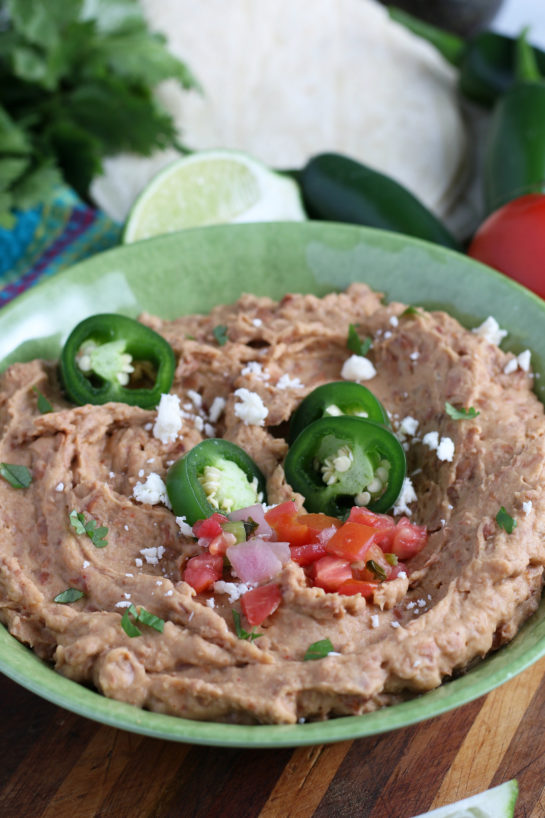 Times have changed, my good friend! Once you eat some good ones, you will be hooked for life. You'll get a lot more flavor if you make the beans from scratch, I promise you.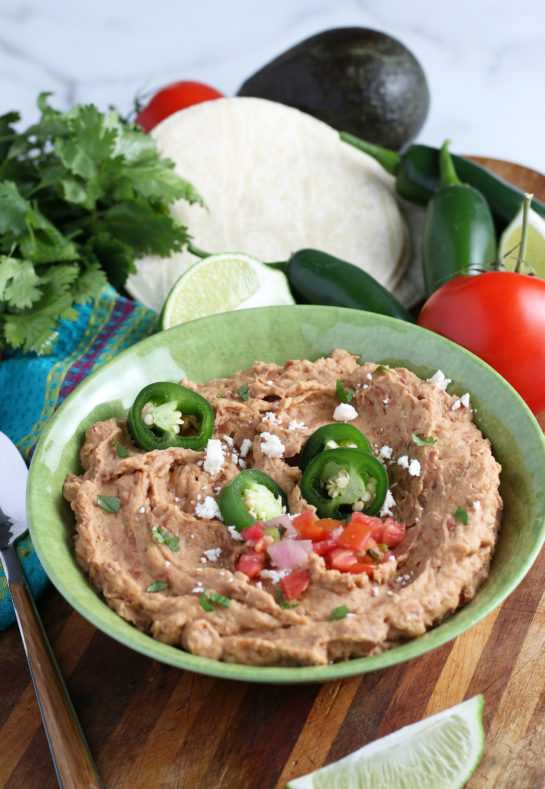 And now I can easily say I won't ever grab baked beans in a can again.  Give me a huge plate of these with Greek Chicken Soft Tacos and a side of Homemade Ultimate Guacamole and I'm good to go!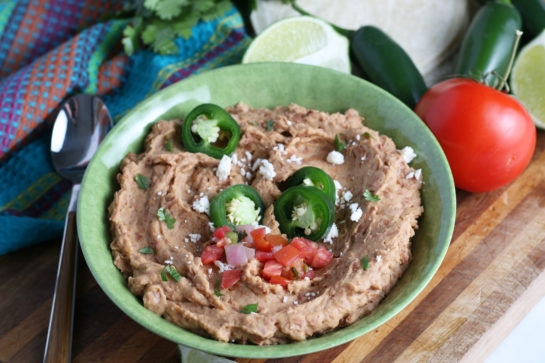 Homemade Refried Beans
Prep time:
Cook time:
Total time:
Ingredients
2 tablespoons olive oil
½ cup onion, finely chopped
3 cloves garlic, minced
1 teaspoon ground cumin
1 teaspoon chili powder
2 cans (15 oz each) pinto beans, rinsed and drained
½ cup vegetable stock or broth (can use chicken stock)
1 tablespoon fresh lime juice
Instructions
In a medium saucepan, heat olive oil and cook onions until soft and translucent, approximately 5 minutes.
Add garlic, cumin and chili powder
Cook about 30 seconds or until garlic is fragrant
Add pinto beans and the broth/stock and stir to combine
Cover and cook over medium heat for about 5 minutes
Remove lid and reduce heat to low, mash beans using a potato masher or fork until desired consistency
Continue cooking for 3-5 minutes
Remove from heat and add lime juice
Add salt to taste, if desired
Serve immediately or store in airtight container in the refrigerator
Add a little water if the beans become a bit dry. Enjoy!
Tip: Add beans to
food processor
for a smoother consistency, if desired