Chicken and Avocado Burritos
Chicken and Avocado Burritos recipe are stuffed with gooey melted cheese, Greek yogurt, juicy chicken, creamy avocado, and salsa verde for an easy weeknight, kid-approved dinner!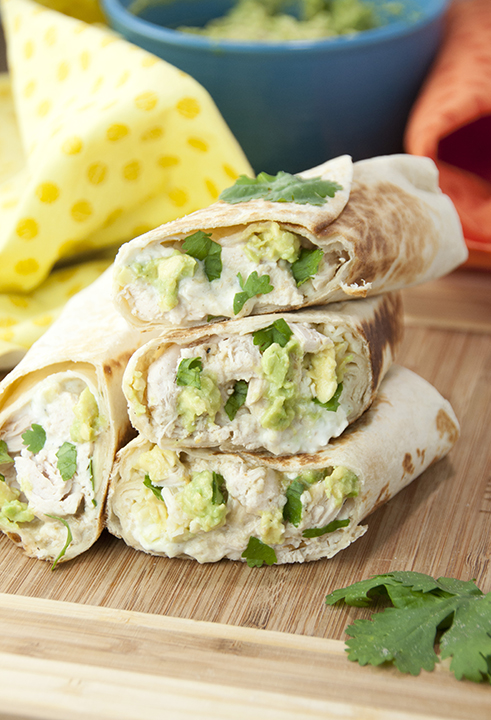 You will love these Chicken and Avocado Burritos! I have been a a busy girl lately traveling all over the place for different blogging events.
One of my most recent trips was to join the American Dairy Association Mideast and 9 other bloggers in Cleveland, Ohio.  The point of the trip was to get an in-depth look at the journey milk takes from the farm to our table.  Today I'm sharing all about my trip as well as my recipe for Chicken and Avocado Burritos which contain cheese and Greek yogurt to fit with the dairy theme of this post.
We stayed at the Hyatt Arcade and it was absolutely beautiful!  I had stayed there once a few years back so I knew the luxury that awaited me.  The event kicked off with a wine and cheese pairing with Giles Schnierle, Owner of The Great American Cheese Collection.  We learned what cheese goes best with which wine.  As someone who doesn't know a whole lot about wine, this was very helpful to me!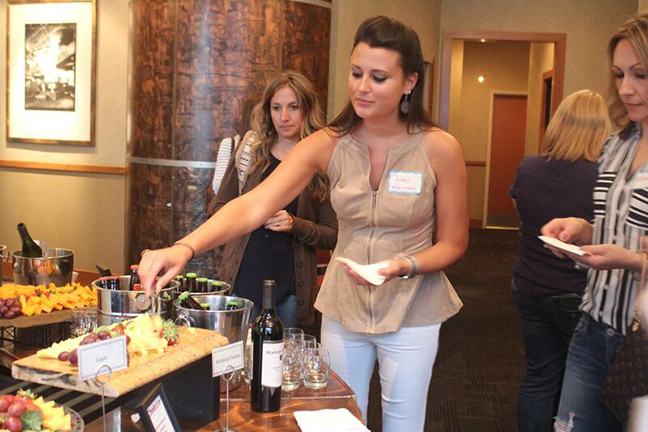 On day two, we woke up extremely early in the morning (as in before the sun) to make it to the morning milking at Richman Farms which is a small dairy farm near Lodi, Ohio.  Now anyone who knows me in real life knows that I am the furthest thing from being a morning person.
It was a struggle for me to roll out of bed that early, but once I made it to the farm and saw those cute little cow faces it was all worth it.  Thank goodness for coffee! This is a small farm that is home to 80 Hilsteins, Brown Swiss and Jersey cows.
The passion and love these farmers have for what they do and the animals they care for is unbelievable.  The Indoe family has been farming for nearly five generations and this farm is operated by Dick Indoe and his sons, Tom and Bill, who started farming with their father in the 1980s.  Seeing what life on the farm is really like was truly amazing!  I even got to milk a cow for the first time!  It's not as easy as it looks, folks.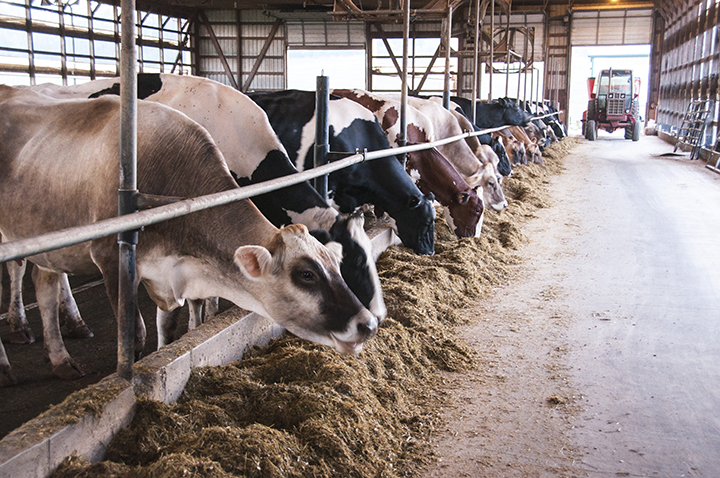 After Richman Farms, we stopped by Pearl Valley Cheese where over four generations of cheesemakers have been making cheese for over 80 years and we got to learn how cheese is made.  They make the best Swiss cheese I've ever tasted!
Pear Valley manufactures high quality Swiss and Colby cheeses, and distributes many other varieties as well!  Fun fact: Ohio is the #1 producer of Swiss cheese for the United States.  I was in cheese heaven.  We even got to peruse the shop and pick out some cheese and butter to bring home!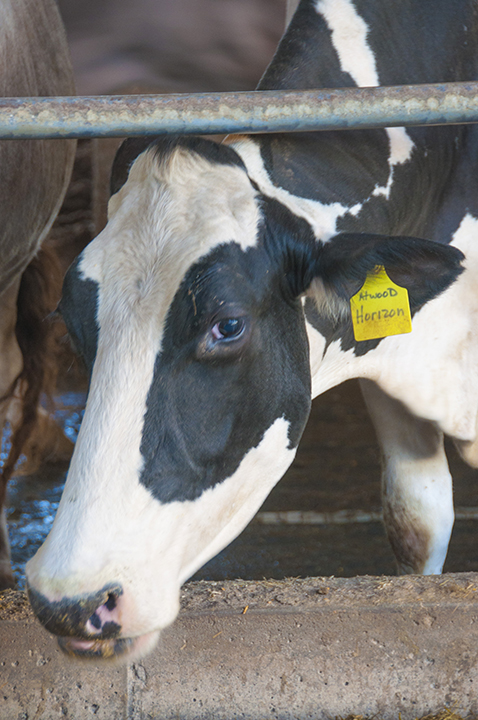 After visiting a small farm with 80 cows, we were now off to Clardale Farms in Canal Fulton, Ohio. Frank Burkett is a 5th generation dairy farmer and works alongside his three uncles and several cousins at the farm.
This family cares for 690 dairy cows and farms 900 acres of cropland!   These cows are housed in a free-stall barn that gives the herd more room to move.
I loved learning about their intricate process to keep the barns naturally ventilated, curtains to make sure there's a windbreak in the winter, and fans and water soakers to keep cows cool in the summertime.  They go above and beyond to keep their cows comfortable and happy!  We even got to witness a calf being born and taking her first steps!  This was my favorite part of the Ohio Dairy Adventure, hands down.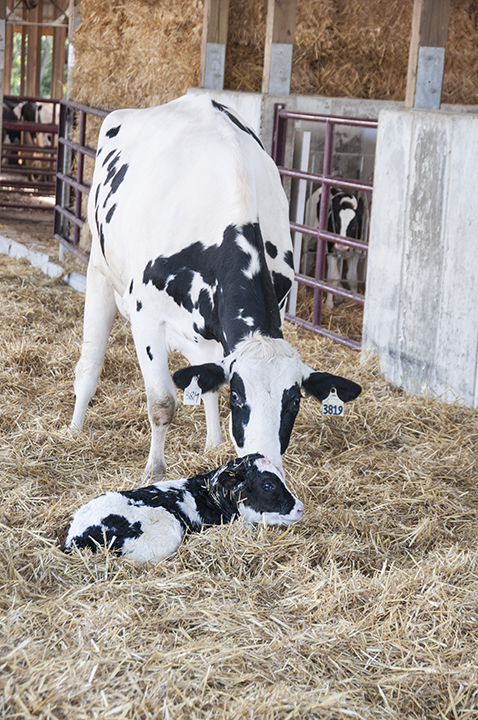 Here I am on Clardale Farms bottle-feeding a calf.  I want one!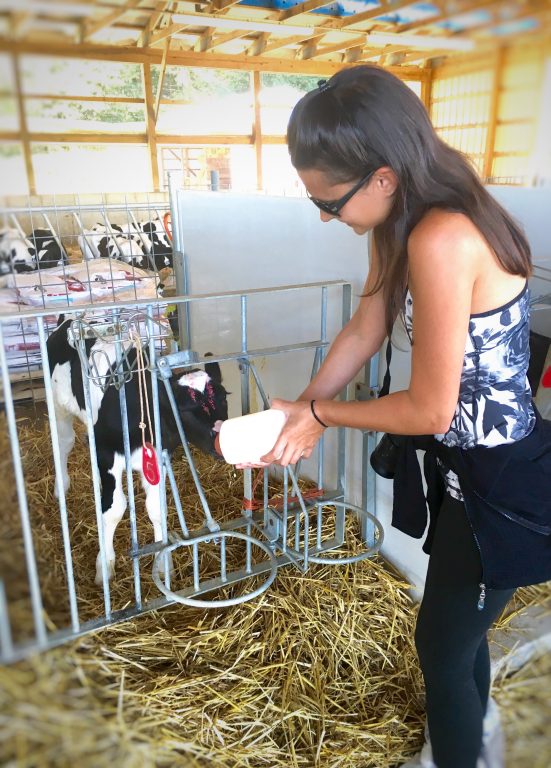 My question for the farmers was whether or not there are antibiotics in milk.  There answer was "no". All milk – both regular and organic – is tested for antibiotics.
Sometimes a sick cow will get medicine in order to help it feel better, but their milk never goes into the regular milk supply. Plus, any milk that would test positive for antibiotics would have to be disposed of according to the law.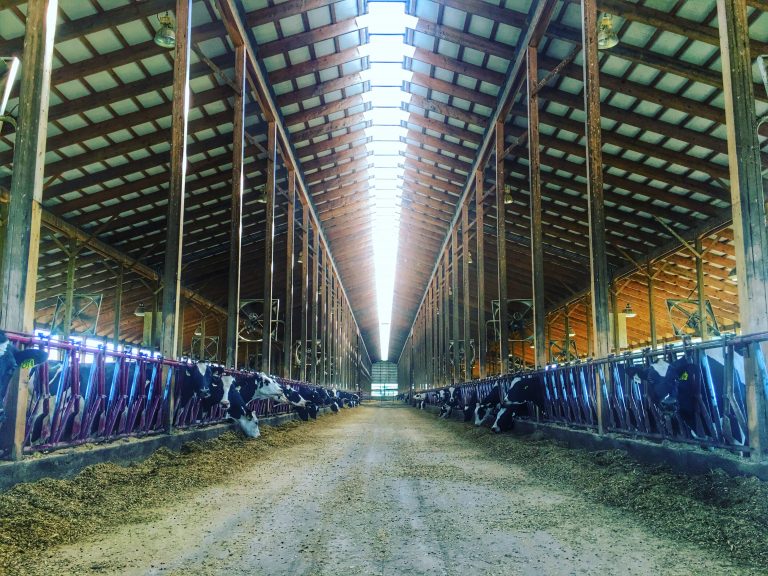 The farm trips and cow milking came to an end and we headed back to the hotel to freshen up, get rid of that farm smell, and head to dinner. We went to the Cleveland Browns Football Stadium and had a delicious, fancy dinner field-side with Joe Thomas, offensive tackle on the Browns!
Joe works very closely with Fuel Up to Play 60, a program sponsored by the NFL and the National Dairy Council that encourages students to make small, every day changes at school and stay active for 60 minutes per day.  He sat at my table for dinner and even signed a football for me.  I can't say I follow football very closely, but it was a very cool experience and he is the nicest guy!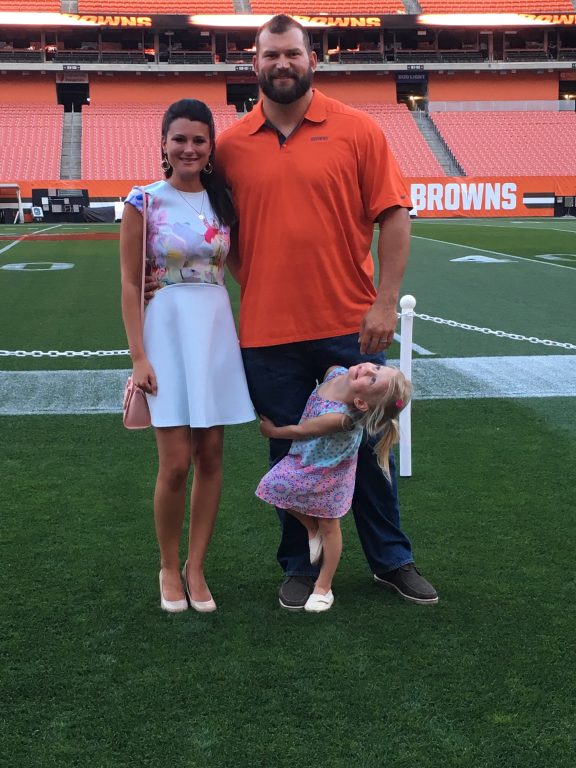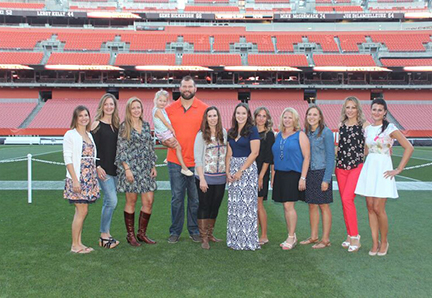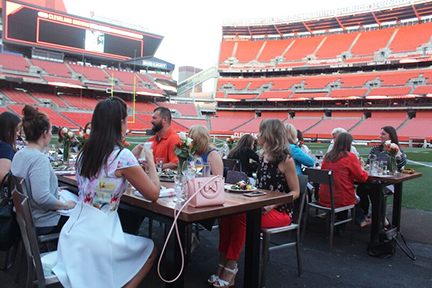 The next morning we headed to the classroom for school breakfast! We chatted and ate breakfast with the Cleveland area elementary students. Every morning, each student gets milk plus a wholesome breakfast.
Without this program, many students would not eat breakfast and would miss out on the most important meal of the day.  It was a really fun thing to be a part of and brought me back to my school days!
After school, we went for lunch at the famous Melt Bar and Grilled.  This place serves insane grilled cheese sandwiches and you will leave feeling full for the next week.
We had the opportunity to try 6 sandwiches off the menu, but my favorites were the deep fried Monte Cristo Grilled Cheese and the caramelized banana, house made peanut butter, sweet cream cheese, candied peanuts with mixed berry preserves.  I definitely had to change into my fat pants after that meal!  Totally worth it.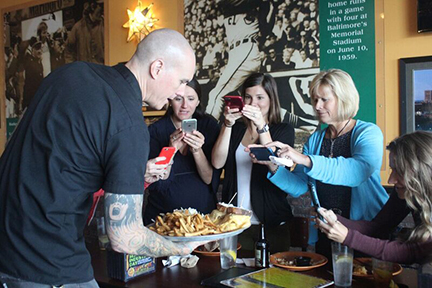 It was a busy and incredibly fun 3 days with amazing people!  I ate the best food, learned how well taken care of and loved all of the cows on the farms are, and met the greatest people that I look forward to keeping in touch with.  Special thanks to the American Dairy Association Mideast for allowing me to experience the adventure of a lifetime and the farmers for opening up their farms to us!
Enjoy these Chicken and Avocado Burritos and click here for more dairy recipes on my blog!
Chicken and Avocado Burritos + Ohio Dairy Adventure
Prep time:
Cook time:
Total time:
Chicken and Avocado Burritos recipe stuffed with gooey cheese, Greek yogurt, juicy chicken, avocado, & salsa for an easy, kid-approved weeknight dinner!
Ingredients
4 burrito sized tortillas, warmed
1 pound cooked, shredded chicken (I used Rotisserie chicken)
1 large ripe avocado, chopped
1 cup Colby Jack cheese, shredded
¼ cup salsa verde
¼ cup Greek yogurt
3 tablespoons fresh cilantro, chopped
Instructions
Assemble the burritos, starting with the chicken on the bottom. Toast, grill, or pan-fry in a skillet to warm and seal the burrito (optional). These freeze well. Enjoy!
Recipe source:  slightly adapted from closetcooking.com