Crock Pot Fiesta Mexican Chicken & Rice
Crock Pot Fiesta Mexican Chicken & Rice recipe is an easy, creamy, cheesy chicken dish to make for dinner. Throw everything in your slow cooker and have a hot homemade meal on the table in no time at all!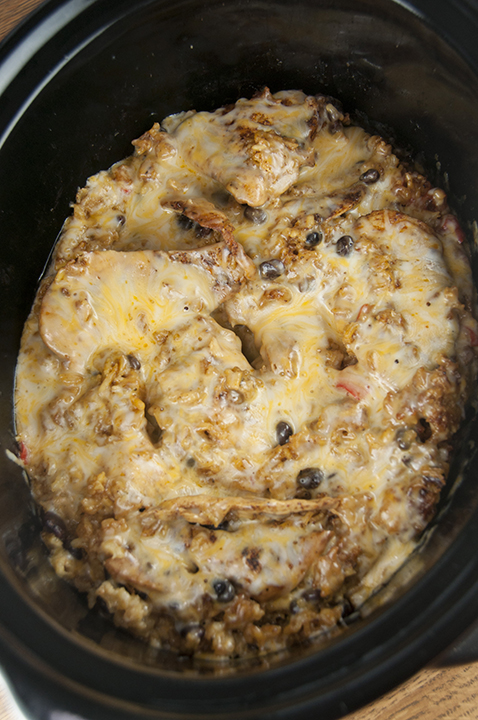 Guys, I have been a very bad blog mom lately.  My blog turned 5 years old last month and I didn't do a thing to celebrate or even acknowledge it.  In my defense, it fell on 9/17 which was right around the time I was traveling to Ohio and then Indiana.  NO excuses, though.  Today I'm making up for the lack of celebration with a Cabot cheese giveaway and this Crock Pot Fiesta Mexican Chicken & Rice!  You all know my love for Cabot and making recipes using their cheese.
I'm so glad you're here! Follow along on Pinterest for more inspiration! 
This Mexican dish I'm sharing with you today is one of my favorite crock pot recipes to date.  A lot of times with crock pot dishes I find that the meat dries out unless it's immersed in a sauce or broth. This is not the case with this Crock Pot Fiesta Mexican Chicken & Rice (or my Crock Pot Chicken and Dumplings).  The chicken was perfectly tender, rice cooked to perfection, and the cheesy goodness throughout just puts it over the top. Even your pickiest of eaters will gobble this one up! My slow cooker is a life saver on busy weeknights and this is the perfect weeknight meal!  If you like cooking with your slow cooker you can view my whole collection of slow cooker recipes here.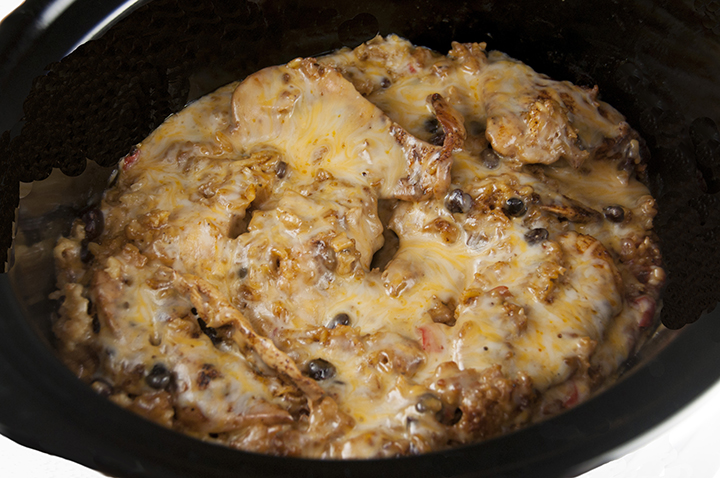 More importantly, I have a great cause to talk to you about today. ChopChopKids is an innovative non-profit organization whose mission is to inspire and teach kids to cook real food with their families. They believe that cooking homemade meals and eating together as a family is an essential step in resolving the obesity problem and hunger epidemics.
Cabot Cheese is working with them this year to help promote ChopChop Magazine, the fun cooking magazine for families, and their free ChopChop Cooking club, their national healthy cooking campaign to invite and challenge every family to join in and pledge to cook dinner together once a month for 6 months. This magazine was named publication of the year by the James Beard Foundation, and is a two-time winner of the Parent's Choice Award so you know it's a good one!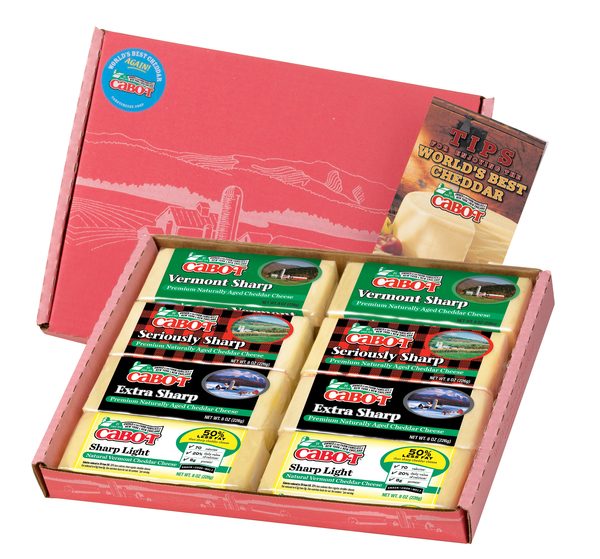 GIVEAWAY DETAILS (GIVEAWAY CLOSED)

Today I'm giving away a 1 year subscription to the ChopChop Magazine AND a $25 Cabot Cheese gift box (pictured above) full of the most delicious cheese on the planet to one lucky winner! Scroll on down to fill out the easy form for your entry and be sure to try out this Crock Pot Fiesta Mexican Chicken & Rice!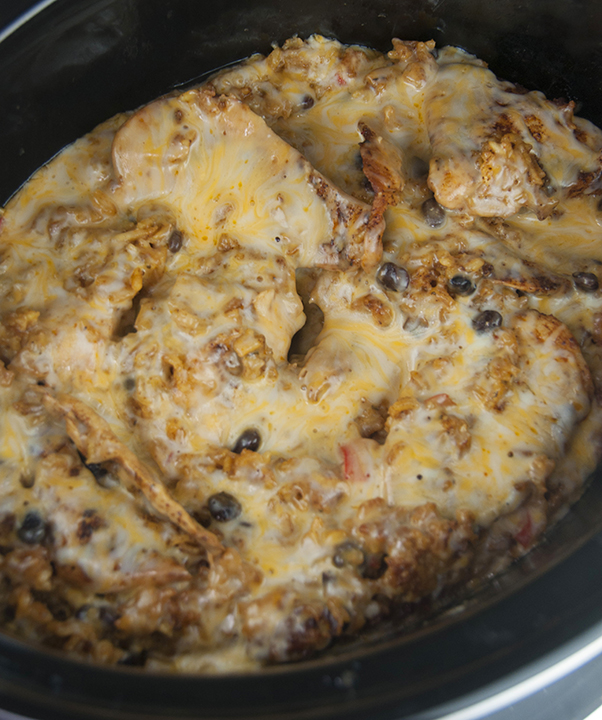 Recipe source: adapted from my wonderful, talented friend Melissa from melissassouthernstylekitchen.com.  Make sure you give her a visit on her blog!
You should also check out this Slow Cooker Salsa Chicken Black Been Tacos from my friend Brianne!
Check out my "how to" video on making this meal!
Crock Pot Fiesta Mexican Chicken & Rice
Prep time:
Cook time:
Total time:
Crock Pot Fiesta Mexican Chicken & Rice recipe is an easy, creamy, cheesy chicken dish where all you have to do is throw everything in your slow cooker!
Ingredients
3 Tbsp lime juice
2 tsp ground cumin, divided
2 tsp chili powder, divided
1 tsp garlic salt
1 medium red bell pepper, diced
1 poblano pepper, diced
1 medium onion, diced
olive oil
4 Tbsp butter
3 tsp minced garlic
1 tsp parsley
4 large boneless skinless chicken breasts
1 [10 oz] package of saffron rice
1 [14 oz] can chicken stock
1 [10 oz] can cream of chicken soup
½ cup salsa
1 cup cooked black beans, rinsed
1 cup frozen sweet corn
⅓ cup fresh cilantro, chopped
1 cup shredded Colby-Jack cheese
Chopped chives or green onions, for garnish
Instructions
Grease the inside of a 6 quart slow cooker with non-stick cooking spray.
In a small bowl, mix together, lime juice, 1 teaspoon olive oil, and one teaspoon each of cumin, garlic salt and chili powder to form a paste.
Rub this mixture all over the chicken breasts, then set them aside.
In a skillet on the stove top, heat 2 tablespoons of olive oil and saute the diced peppers and onions until they are soft. Season with salt and pepper to taste then add the butter to the skillet.
Slowly add the chicken stock, deglaze the pan, then stir in 1 teaspoon each of cumin, minced garlic, chili powder and parsley. Simmer for 1-2 minutes.
Mix in the rice, cream of chicken soup, salsa, cilantro, black beans, corn and chopped cilantro.
Pour everything into the slow cooker.
Place the seasoned chicken breasts on top of the mixture.
Cook on low for 4-5 hours.
Right before serving, remove the lid and sprinkle shredded cheese on top then replace the lid for just a few minutes or until melted.
Serve with a scoop of sour cream or guacamole (optional); garnish with chopped chives or diced scallions prior to serving to give some color and extra flavor. Enjoy!
Deadline: Monday, October 31st at 11:59 (EST). I'll announce the winner on Tuesday 11/1. Good luck, everyone!
Winner:  Must be a U.S. resident to enter.  The winner will be chosen at random using Random.org and announced in this post. I will email the winner and if he/she does not respond within 48 hours, another winner will be selected.