Groundhog Day Molasses Cookies
Delicious Groundhog Day Molasses Cookies recipe that are a fun treat for the holiday or a Groundhog day themed party.  Kids will love these!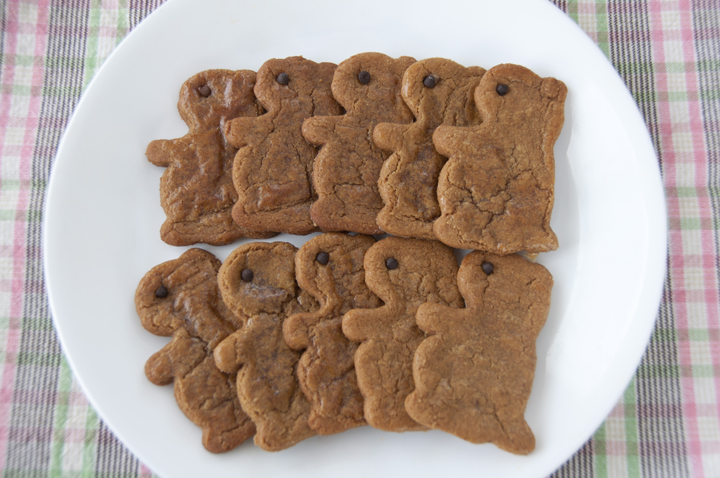 It's no secret that I absolutely LOVE Groundhog day…anyone who knows me knows this.  In my opinion, this holiday is SO underrated.  Today,  I am proudly proclaiming to the world that I am indeed throwing my first annual (first ever in the world?) Groundhog Day bash this coming up weekend and these Groundhog Day molasses cookies are one treat I will be making for the party.  I'm so excited!  You should see my house right now – it's like Groundhog Day exploded all over it.  The best part about this party is that I have 25-30 friends willing to come to it.  And they gladly accepted the invitation to participate in my very strangely-themed party…and they still love me.  Being weird is fun sometimes!  I can't give away any details of the party but it's going to be a one-of-a-kind.  I DID offer a prize to anyone who showed up dressed as a Groundhog.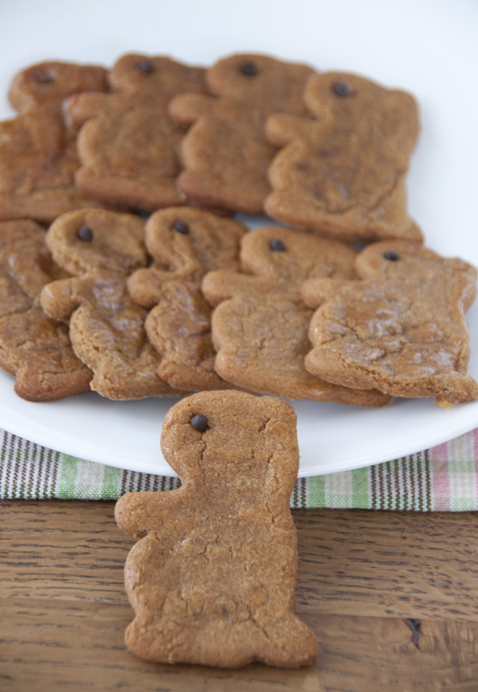 MY LATEST VIDEOS
My love for this day started back when I was a kid and watched the Bill Murray movie like it was my job – my whole family loved it.  Also, if you've been following my blog for a year or more now, you know that I fulfilled a lifelong dream last year of going down to Punxsutawney, PA to participate in the Gobbler's Knob Groundhog Day festivities.  It had been on my bucket list for….forever…and Mr. Wishes helped me to cross it off….even if it meant standing in negative temperatures at 5 a.m  for 3.5 hours after driving 4 hours through the night (in a snow storm) on no sleep.  #husbandoftheyear
These would be great to make for a classroom full of kids!  Happy (early) Groundhog day, folks (since the Super Bowl will most likely steal all of the Groundhog's thunder on Sunday!)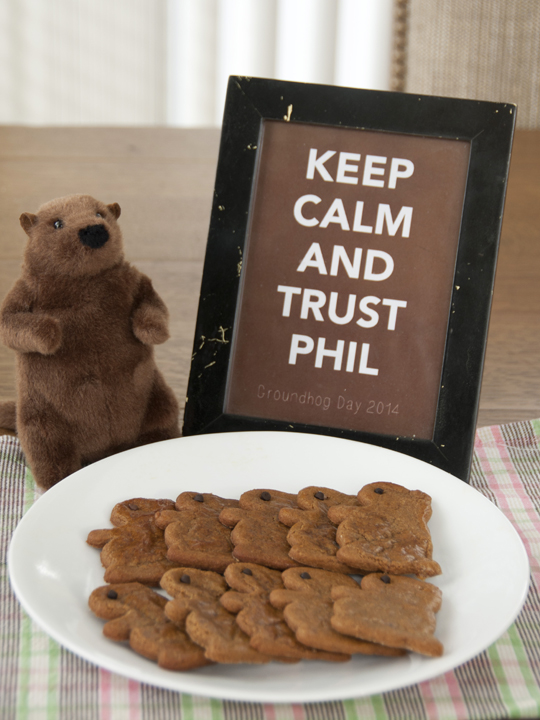 Groundhog Day Molasses Cookies
Prep time:
Cook time:
Total time:
Serves:
40 cookies using 3 inch cookie cutter
Delicious Groundhog Day Molasses Cookies recipe that are a fun treat for the holiday or a Groundhog day themed party. Kids will love these!
Ingredients
2 cups all-purpose flour
½ teaspoon salt
½ teaspoon baking soda
1 teaspoon baking powder
1 teaspoon ground ginger
1 teaspoon ground cloves
1½ teaspoons cinnamon
½ cup unsalted butter, softened
1 cup granulated sugar
½ cup molasses
1 egg yolk
1 egg, slightly beaten
Mini Chocolate Chips, for the eyes
Instructions
Sift together first seven ingredients. Set aside.
Cream butter and sugar until fluffy.
Blend in molasses and yolk.
Stir in flour mixture and mix well. Form into a ball.
Wrap in plastic wrap. Chill overnight or freeze.
Place small amounts of dough on a well-floured and clean countertop. Roll ⅛ inch thick.
Cut out cookies with lightly floured Groundhog cookie cutter.
Keep adding more flour to surface/rolling pin as needed.
Place cookies on greased baking sheet.
Brush with slightly beaten egg.
Decorate with mini chocolate chip eyes. Repeat until all dough is used.
Bake 8 to 10 minutes in a preheated 350-degree oven.
Cool slightly before removing from cookie sheet.