How to Throw a Groundhog Day Party
How to throw a fantastically fun Groundhog Day party.  Any excuse to throw a party and enjoy good food with friends is a good excuse!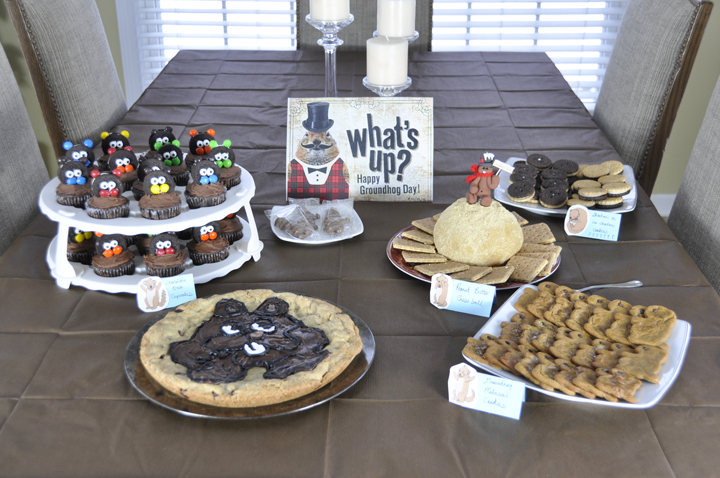 There are all of the holidays that are a little bit stressful where you have to cook a huge meal, plan way ahead, chop down a tree, spend hours decorating the house, picking out the perfect gifts, etc.  Then there is Groundhog Day.  Another reason to love this holiday, which is February 2nd, (as if I needed another reason) is that it is carefree and nothing but fun.  No obligations, no pressure, just a good excuse to throw a party for really no good reason at all.  If you have been following my blog for a while now you know that I have a weird obsession with Groundhog day and deem it my favorite holiday of all time – mostly as a joke, but also kind of serious.  I grew up watching the Bill Murray movie every year with my family and always just had a fascination with the day and the festivities that goes along with it.  It's such a ridiculous made-up holiday that it's actually even more exciting to celebrate it just for that reason alone.  I like to spread my love for this day on my friends and force them to care about it along with me.  Here is the chocolate chip cookie cake and the Groundhog Molasses cookies I made: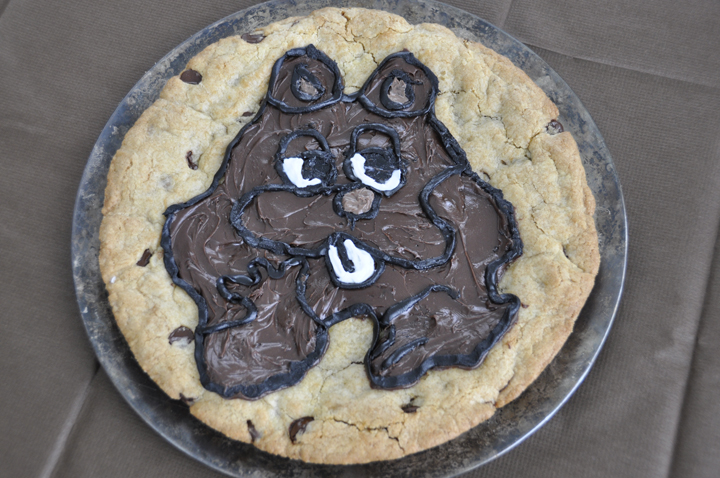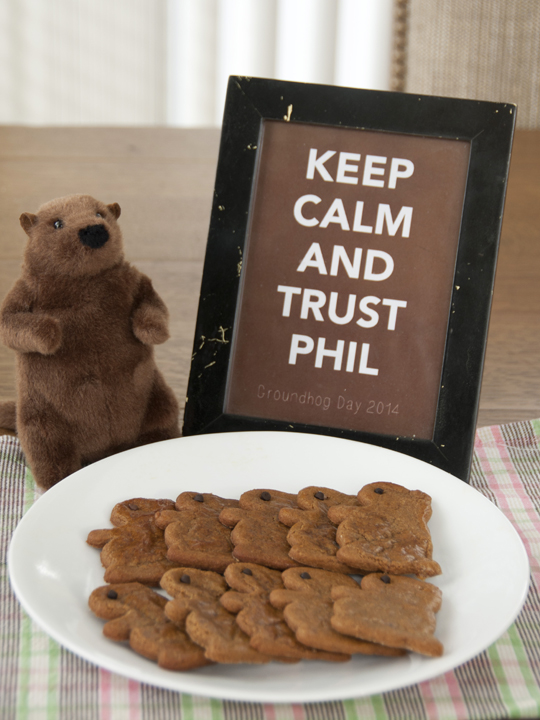 Groundhog Day is a huge deal (like as big as Christmas) in the town of Punxsutawney, Pennsylvania, where groundhog Punxsutawney Phil is ritually taken up to Gobbler's Knob each year and is placed into an artificial burrow on a false tree stump to predict an early spring or long winter.  I had a major life-long bucket list item checked off my list when Mr. Wishes spontaneously took me down to Punxsutawney for the celebration a couple of years ago!  I wrote all about it here – it was really exciting…and extremely cold.  Punxsutawney is the most lively, fun town around this time of year – they dedicate their whole town to the Groundhog and the celebrating!  It's actually an entire long weekend celebration and the schools even close for two days because they use all of the buses to transport people to Gobbler's Knob for the ceremony.  If you ever get a chance to do this (or have a desire to in the first place), go up a few days beforehand and join in the festivities.  Be prepared to freeze your butts off, but it's totally worth it.
Here are the chocolate Oreo cupcakes and the peanut butter "cheese" ball I made with cute little Groundhog faces on them: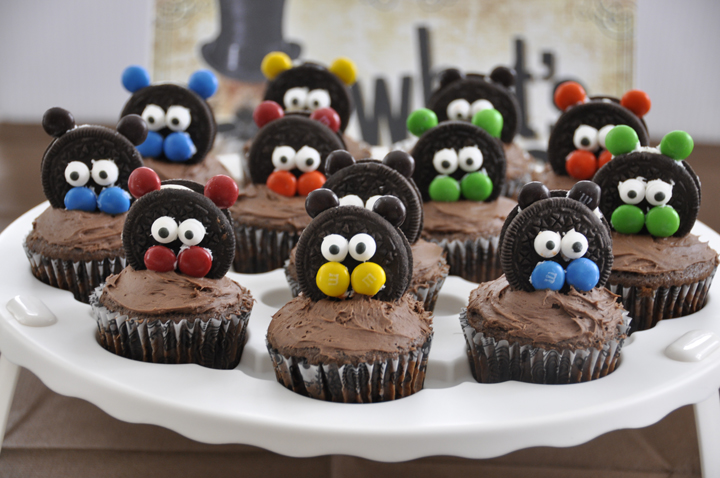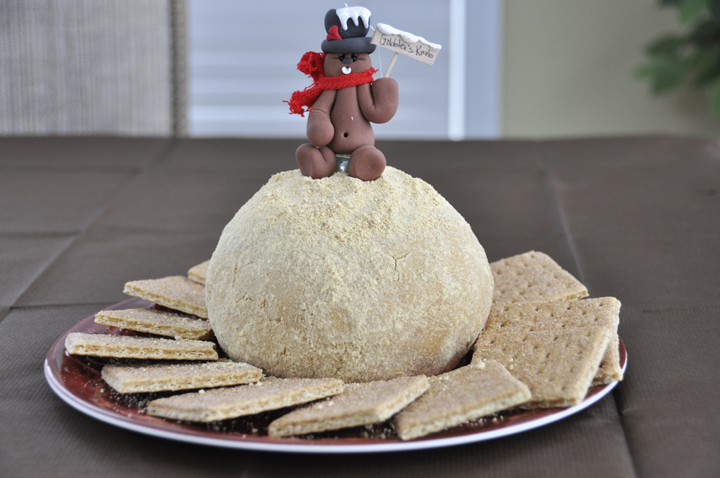 In order to spread the Groundhog love and bring awareness to the holiday, last year I threw my first Groundhog Day party and invited every one of my friends that I thought would have fun with it, not judge me, and still be my friends afterward.  Thankfully, I have cool friends who are like me and think any reason is a good reason for a fun get-together with good food and they were all troopers and showed up to their very first Groundhog Day party.  I had the best time ever making groundhog-themed snacks and desserts (I really had to do some digging on the internet and into my brain as, believe it or not, there are not many people who celebrate this day with a big party) and creating signs on my computer to hang obnoxiously all over the house.  We even had a photo booth!  Mr. Wishes printed out an enormous photo backdrop of what it really looks like in Punxsutawney, Pennsylvania at Gobbler's Knob.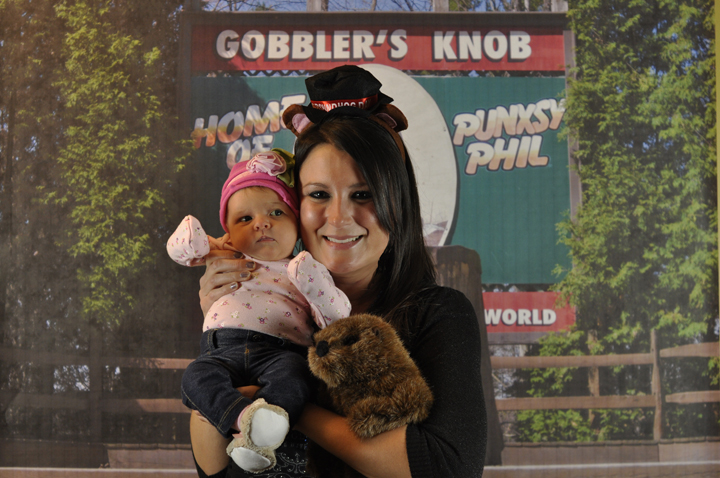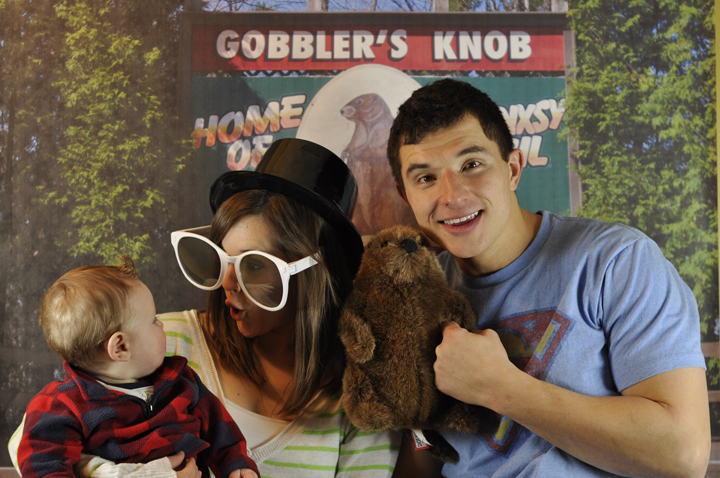 I even had the guests take a bet on whether or not Punxsutawney Phil would see his shadow for Groundhog Day (which was the next day, in this case).  It was honestly the most fun party I have ever thrown and though this year I will be out of town for Groundhog Day weekend, this party won't be the last one I throw.  Be ready for many more, my friends!  What a great excuse for a party, right?  I hope you enjoyed the photos and that they give you some fun ideas – even if you aren't going to ever throw a Groundhog day party (you're missing out!), these creative food ideas would be fun for school teachers to do with their students in their classrooms or parents to make at home with their kids to celebrate.  Enjoy and Happy Groundhog Day next week!