Grandma's Tiramisu
Grandma's Tiramisu is an authentic classic coffee-flavored Italian dessert idea for the holidays. This is one of my favorite desserts and is actually pretty simple to make, just takes some time!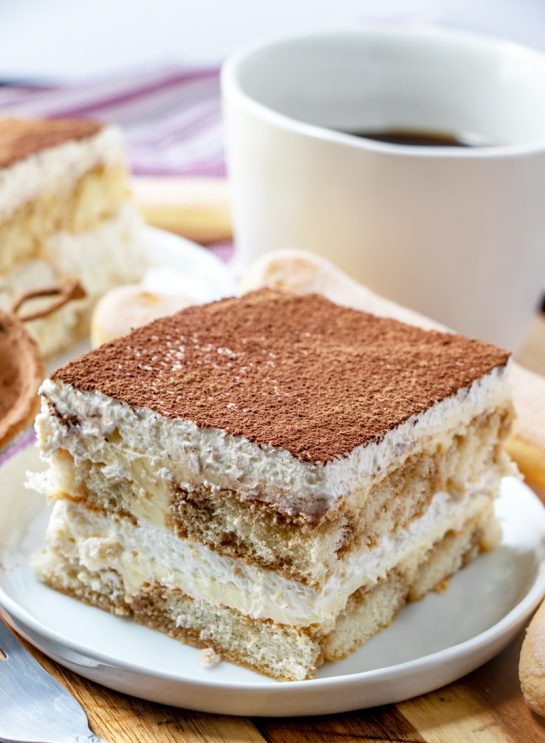 Oh boy do I have a huge treat for you! And I do mean huuuuge. It's like I died and went to chocolate coffee heaven! If you're looking to serve a crowd one delicious classic tiramisu dessert this season, look no further than this Grandma's Tiramisu recipe.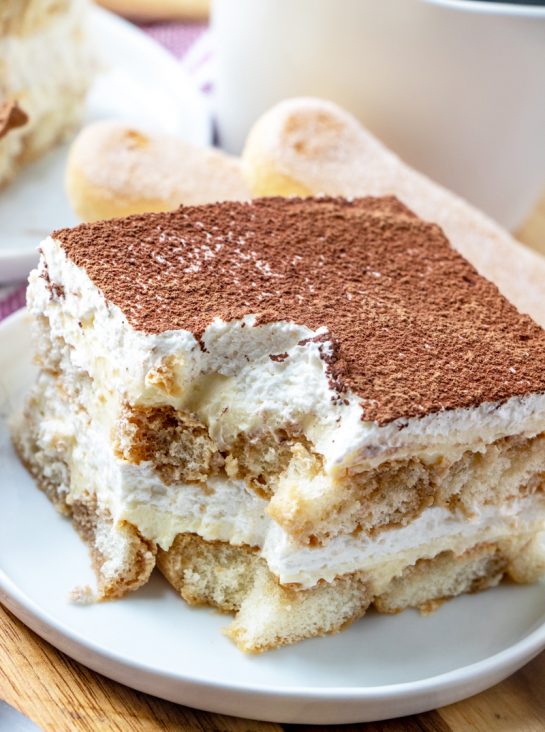 This recipe is pure perfection! It has so many holiday flavor layers with coffee, silky mascarpone cheese, and ladyfingers that I can't even CONTAIN my excitement. My love for tiramisu has been no secret on this little space of the internet. Even though I do NOT like coffee, I loved tiramisu.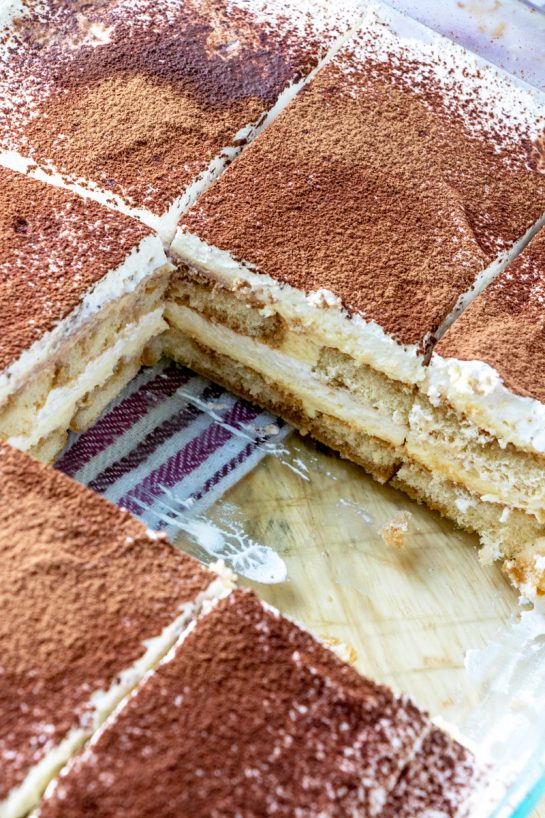 I specifically remember ordering it at a little Italian restaurant way back in the day when I was a kid. It was probably one of the first times that I could ever truly taste the liqueur in a dessert (well that and Italian rum cake I grew up eating), but I liked it.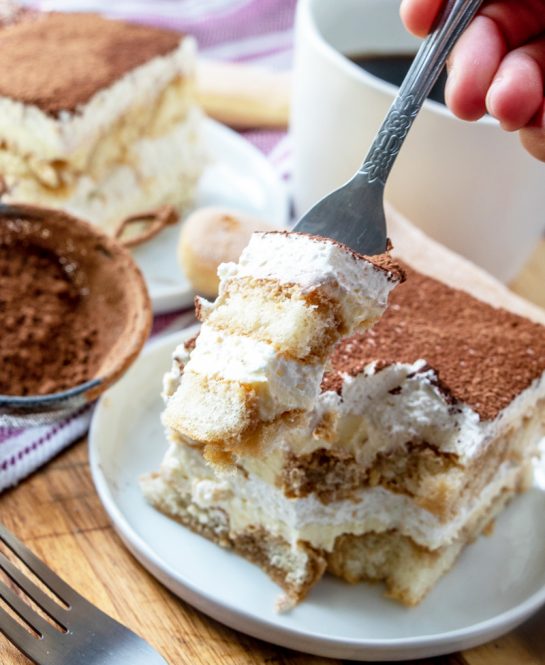 There are some desserts I like to make the traditional way instead of fancying it all up, like my Italian Ricotta Cookies I make every year. Everyone goes crazy over those cookies! A lot of those traditional desserts are in my collection of The BEST Thanksgiving Dessert Recipes.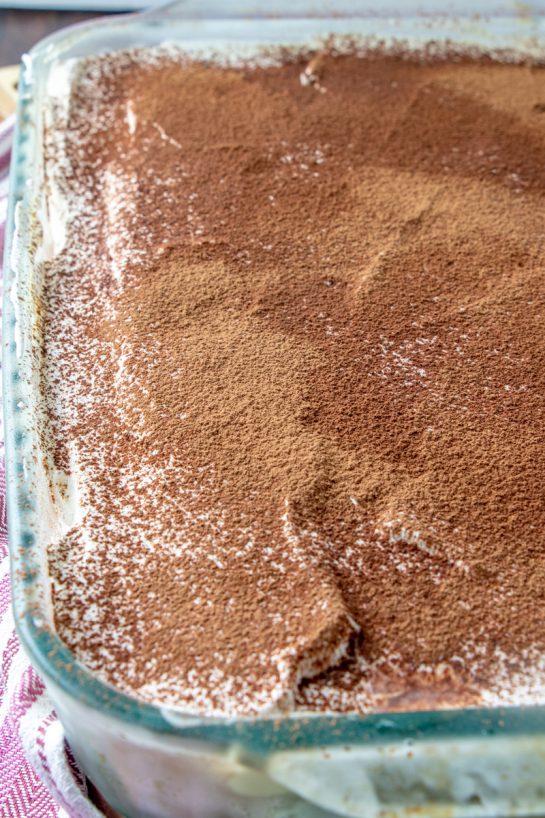 Tiramisu is one of these Italian desserts that I feel this way about. Here's how to make old-fashioned Tiramisu (which is why I call it (Grandma's Tiramisu" recipe). You won't get any more classic than this recipe right here.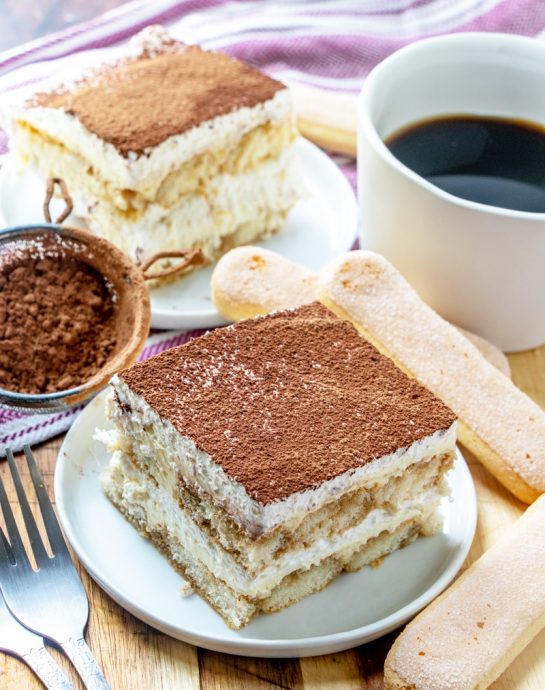 Tiramisu is rich in history and taste and this tiramisu recipe is no exception. It is absolute heaven in a cake pan! Fluffy, creamy, full of rich flavor, and truly decadent is what you get here. I have ordered Tiramisu too many times at Italian restaurants and been disappointed, but this one will not disappoint! You can check out the rest of my Italian holiday desserts if you feel so inclined.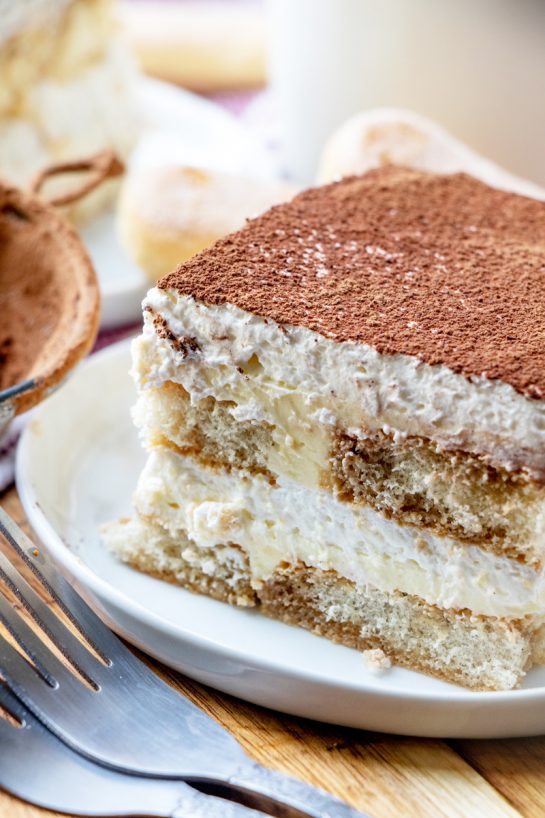 Pair this Grandma's Tiramisu with a few shot of espresso and your holidays will be MADE.
If you like dessert recipes with mascarpone cheese (like I do), check out these recipes:
Easy Cannoli Dip
5 Minute Tiramisu Dip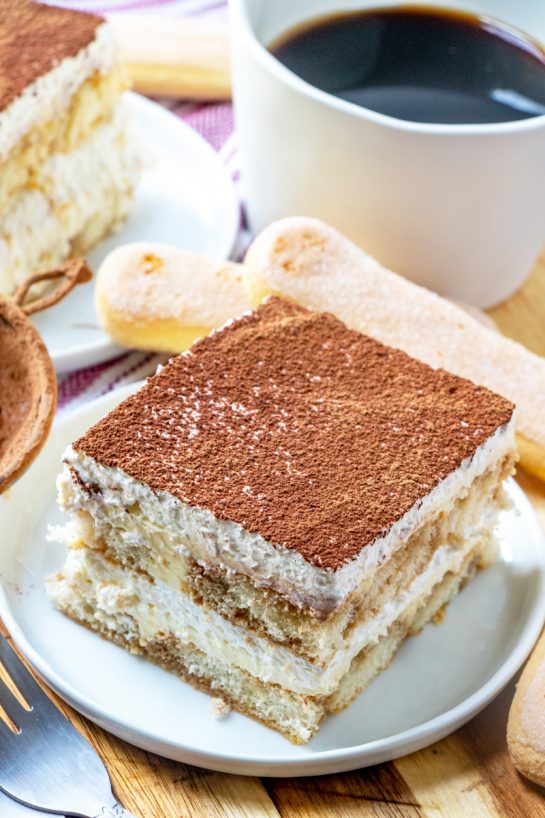 Check out my how-to video of me making my Grandma's Tiramisu recipe!
Grandma's Tiramisu
Prep time:
Cook time:
Total time:
Traditional Grandma's Tiramisu is an authentic classic coffee-flavored Italian dessert idea for the Thanksgiving, Easter and Christmas. This is one of my favorite desserts for any occasion!
Ingredients
6 egg yolks
¾ cup white sugar
⅔ cup milk
1¼ cups heavy cream
½ teaspoon vanilla extract
1 pound mascarpone cheese
½ cup strong brewed coffee, room temperature
4 tablespoons dark rum
3-4 (3 ounce) packages ladyfinger cookies
1 tablespoon cocoa powder
Instructions
In a medium saucepan, whisk together egg yolks and sugar until well blended. Whisk in milk and cook over medium heat, stirring constantly, until mixture boils.
Boil gently for 1 minute, remove from heat and allow to cool slightly. Cover tightly and chill in refrigerator 1 hour.
In a medium mixing bowl, beat cream with vanilla until stiff peaks form. Whisk mascarpone into yolk mixture until smooth.
In a small bowl, combine coffee and rum. Take the ladyfingers and drizzle with coffee mixture.
Arrange half of the soaked ladyfingers in bottom of a large rectangle casserole dish (9x13 works great). Spread half of mascarpone mixture over ladyfingers, then half of whipped cream over that.
Repeat layers and sprinkle with cocoa powder. Cover and refrigerate for up to 24 hours for best flavor or overnight, until set. Enjoy!