Grandma's Tiramisu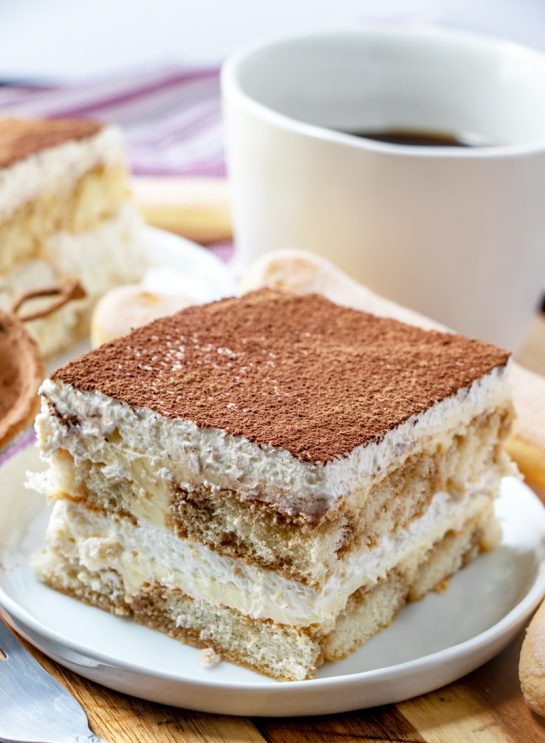 6 egg yolks
¾ cup white sugar
⅔ cup milk
1¼ cups heavy cream
½ teaspoon vanilla extract
1 pound mascarpone cheese
½ cup strong brewed coffee, room temperature
4 tablespoons dark rum
3-4 (3 ounce) packages ladyfinger cookies
1 tablespoon cocoa powder
In a medium saucepan, whisk together egg yolks and sugar until well blended. Whisk in milk and cook over medium heat, stirring constantly, until mixture boils.
Boil gently for 1 minute, remove from heat and allow to cool slightly. Cover tightly and chill in refrigerator 1 hour.
In a medium mixing bowl, beat cream with vanilla until stiff peaks form. Whisk mascarpone into yolk mixture until smooth.
In a small bowl, combine coffee and rum. Take the ladyfingers and drizzle with coffee mixture.
Arrange half of the soaked ladyfingers in bottom of a large rectangle casserole dish (9x13 works great). Spread half of mascarpone mixture over ladyfingers, then half of whipped cream over that.
Repeat layers and sprinkle with cocoa powder. Cover and refrigerate for up to 24 hours for best flavor or overnight, until set. Enjoy!