Tips for Easy Thanksgiving Entertaining with BJ's
Get ready for the busy holiday season with my tips for Easy Thanksgiving Entertaining with BJ's Wholesale Club to keep the holidays a little less stressful!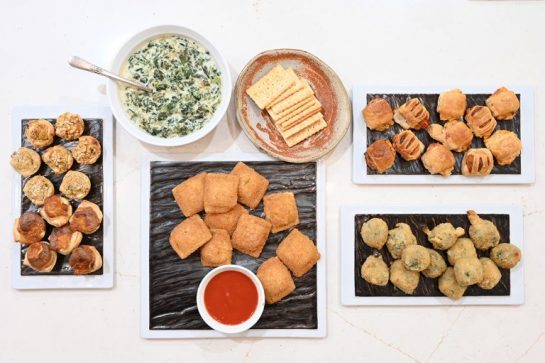 It's here, it's here! The holiday season is here! It's the start of my favorite season and I get to share all of these tips with you for Easy Thanksgiving Entertaining with BJ's Wholesale Club today to help you out! Whether it's a casual get-together or a fancy dinner party, I have got you covered.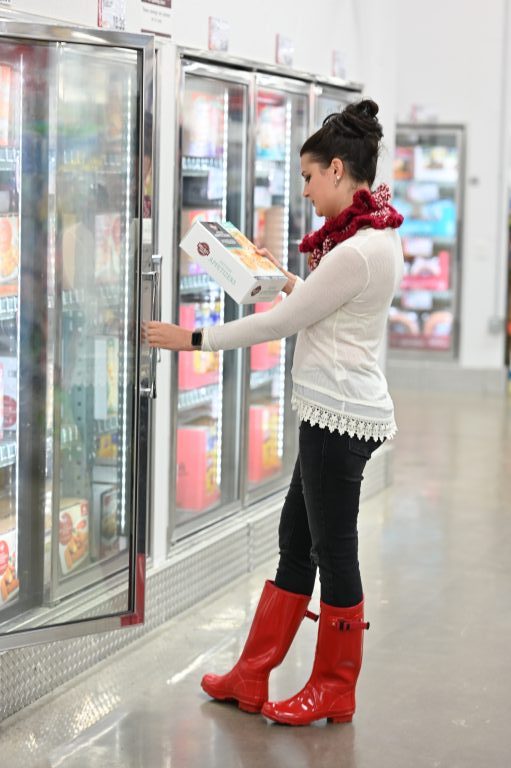 Thanksgiving entertaining, am I right? I LOVE the holidays, but I don't like the feeling of them flying by or not being able to enjoy them to the fullest because I'm so busy entertaining. Thinking of dishes to bring to all of the holiday events can be stressful and take up unnecessary time when we don't really have a lot of that this time of year! 
You can be an awesome cook and love to have dinner parties, but the timeline of having all those traditional dishes ready for Thanksgiving? It's a struggle. Except it doesn't have to be! It just sounds like a struggle.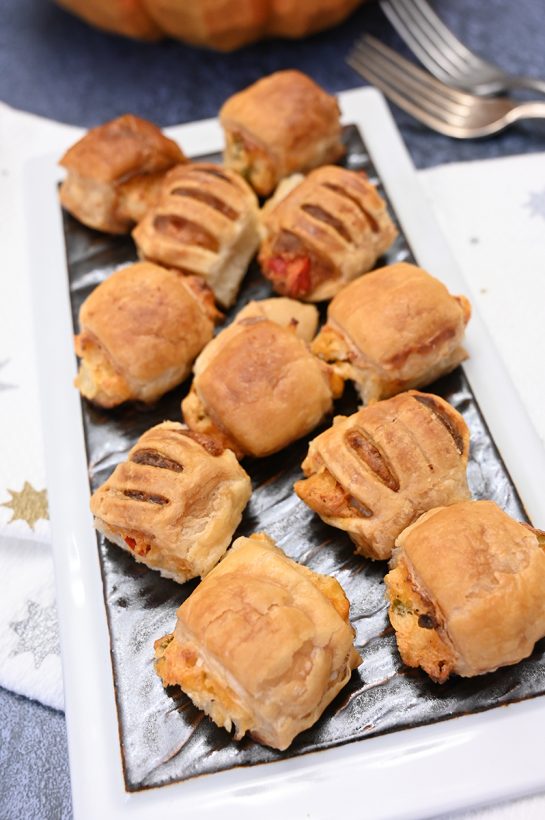 I'm always looking for easy Thanksgiving entertaining ideas so I can spend my time enjoying my friends and family during this festive time of year (and my favorite time of year) without taking on more than I can handle. It makes it so much easier to get into the holiday spirit if you aren't feeling overwhelmed with your crazy long to-do list.
I highly suggest skipping the tired holiday lineup this year and opting for these easy appetizers from BJ's. There's absolutely no reason to stress out this year for your Thanksgiving entertaining! Instead of hiding away all November and December, I just look for ways to do things easier (pretty much my life's mission) and BJ's does just that for me. It's a one stop shop for the holidays and I'm all about that!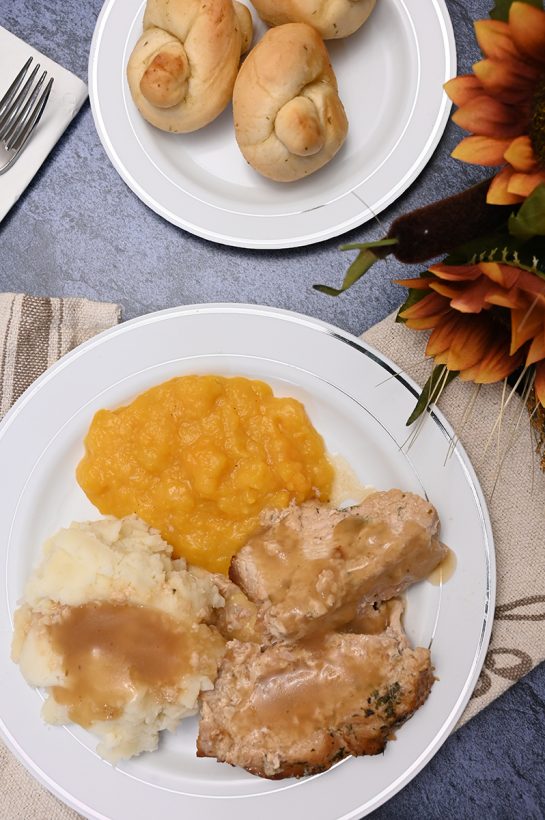 Does anyone else feel like aside from the fear that no one will show up to your party, the most stressful part of throwing a party is the food? If we don't give our guests something to nibble on while they're mingling, there's a greater chance they'll notice that mess in the corner of the house you didn't get around to cleaning up.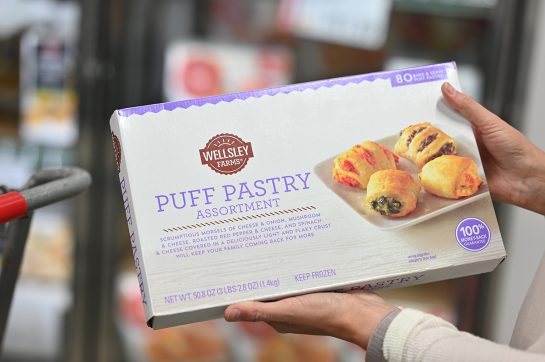 When browsing through the frozen section at BJ's, I picked up some tasty sounding Wellsley Farms® appetizers, like this Puff Pastry Assortment, exclusive to BJ's. I LOVE finding shortcuts like this that still look and taste amazing. The crazy wacky organization that it takes to host a party and especially one like Thanksgiving is intense.
I had a hard time deciding what my guests would be most fond of so I ended up getting a nice variety. First up. I ended up grabbing their Puff Pastry Assortment which includes cheese and onion, roasted red pepper and cheese, and spinach and cheese. I also grabbed the Wellsley Farms Assorted Mini Quiches: spinach and cheese and three cheese. The quiches would be great to serve for breakfast or brunch for overnight guests!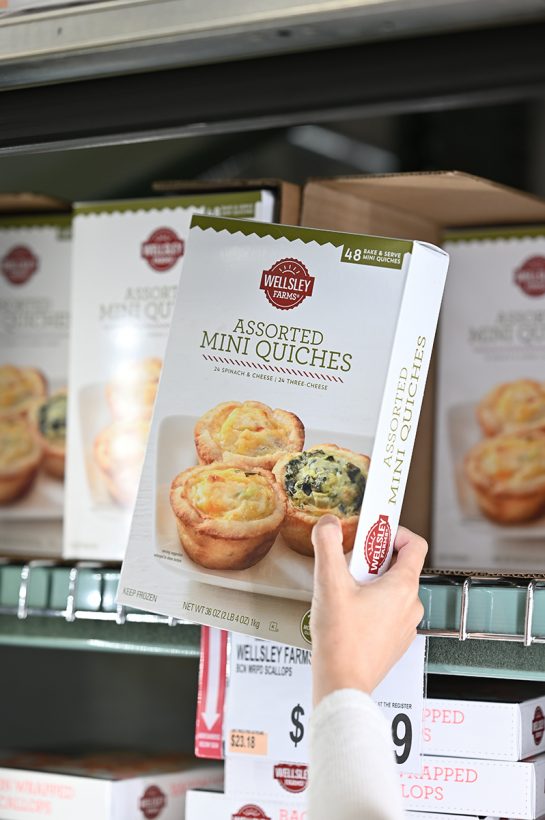 The Wellsley Farms Artisan Appetizers were my husband's favorite. He loved the apple fig brie bites and chicken pot pie bites the best!  All of their appetizers sounded insanely delicious and they really tasted as good as they looked! As the host, if you put out some of these Wellsley Farms munchies and have some festive background music, you can consider it done.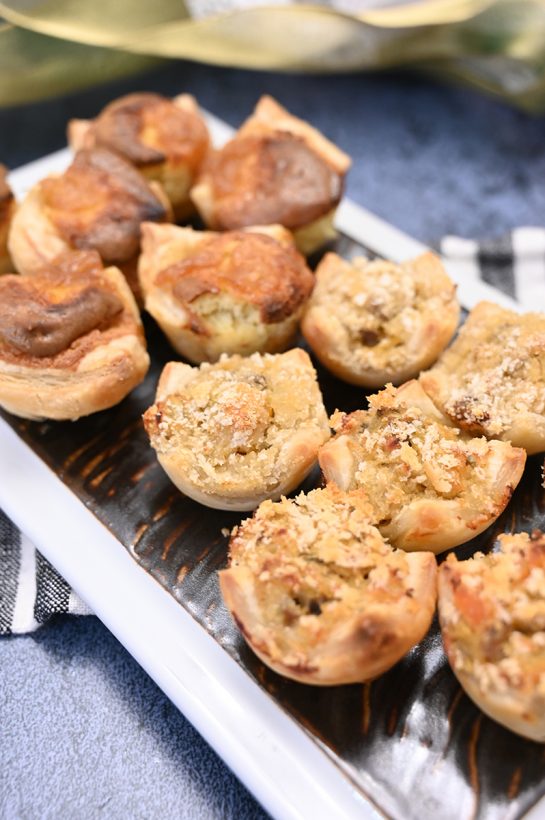 You know those times when you have guests pop over the house and you have nothing prepared? Wait a minute… that's me every day. This is another time that their exclusive Wellsley Farms frozen appetizers can save the day for you. Within no time at all, you can pop one of their appetizers in the oven and have a spread set up and look like you spent all day cooking.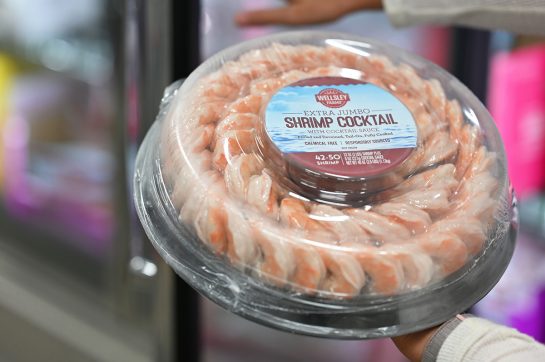 If fresh food is more what you're looking for, BJ's comes to the rescue again. Also exclusive to BJ's, their Wellsley Farms Shrimp Cocktail tray with Cocktail Sauce is always a staple for our holiday dinners. If you need a dish to pass for an event, this tray could not make things any easier on you!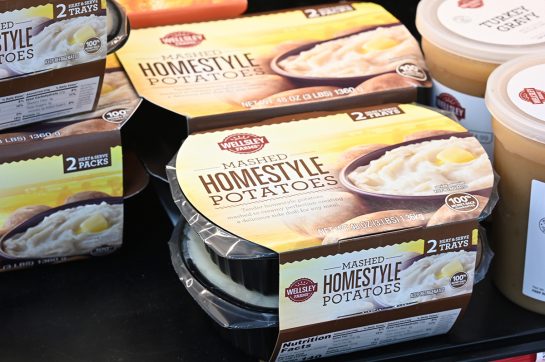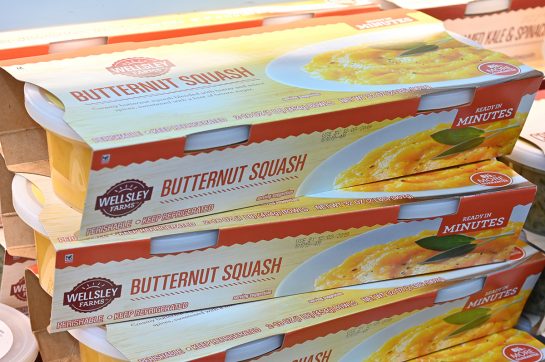 If you're having a Friendsgiving or Thanksgiving turkey dinner this year, they also carry a delicious and exclusive Wellsley Farms Turkey Gravy. I've never been a fan of store-bought gravy in the past, but I really enjoyed this one, paired nicely with Wellsley Farms Mashed Potatoes and a turkey breast I made in the slow cooker. We also had their Wellsley Farms Butternut Squash on the side – yum! Even my picky 17 month old ate those.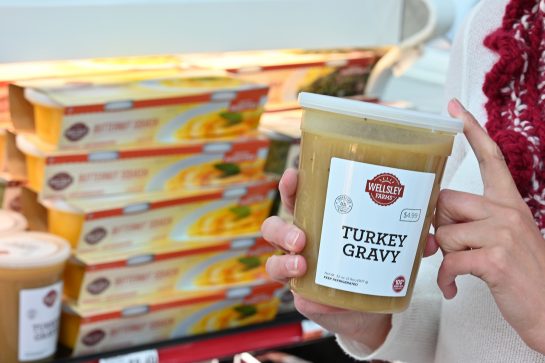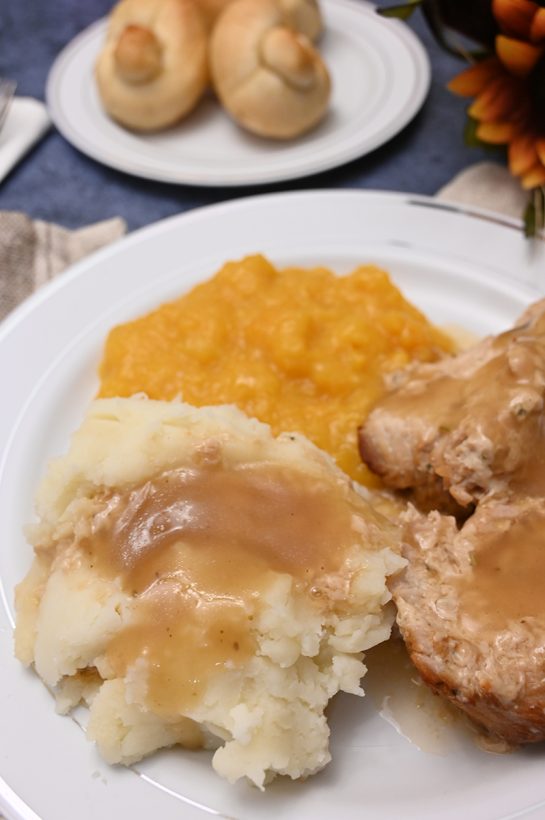 I mentioned above enjoying the frozen quiches for a holiday breakfast or brunch, but BJ's also has a wide variety of fresh bakery items you can serve to your family and guests. We are loving their exclusive Wellsley Farms Chocolate Croissants!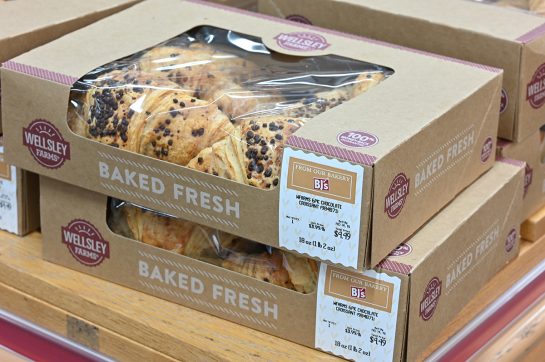 I am always going to keep the fresh and frozen items stocked because 1) they are delicious snacks I can enjoy daily anyway, and 2) I always want to be prepared for unexpected visitors no matter what time of year it is. They are always a hit whether your crowd consists of your family, extended family, or a whole bunch of friends. Thanksgiving entertaining with ease gives me all the heart eyes.
You can also pick up a variety of beer, wine, and spirits you need, including their BJ's exclusive Wellsley Farms Wine while shopping at BJ's select clubs! Gone are the days of having to separate your grocery store and wine runs. Keep an eye out at your local club for their new Wellsley Farms Spirits as well for your holiday parties or for hostess gifts!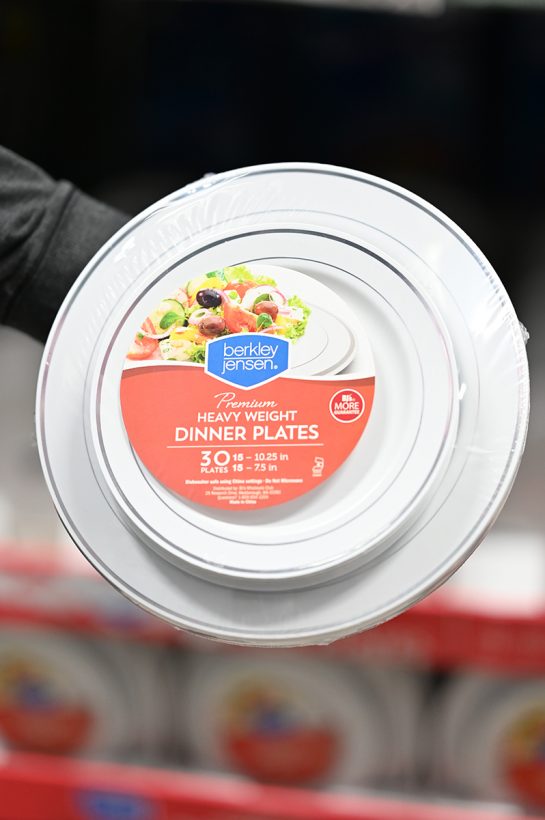 I'm loving that I can go to my local BJ's as a one-stop shop this holiday season. I even got all of my plates, napkins, and cutlery there while shopping for the food and wine. Their exclusive Berkley Jensen® brand has the classiest, sturdiest plates, pretty silverware and nice white napkins that looked really elegant on the table!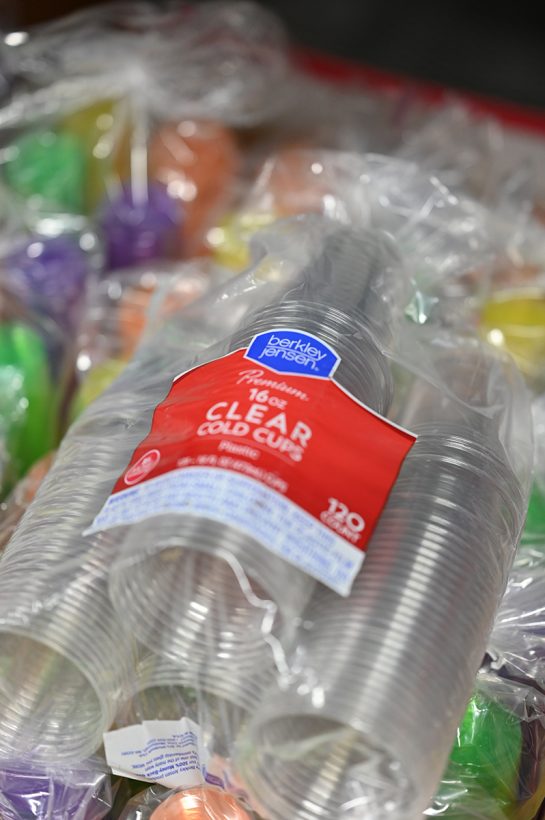 When my guests arrived, they thought they were real plates and silverware. No dishes to wash at the end of the night is the best part. I found that their exclusive Berkley Jensen brand had a lot of good, durable dinnerware options for easy clean up and at such a great value!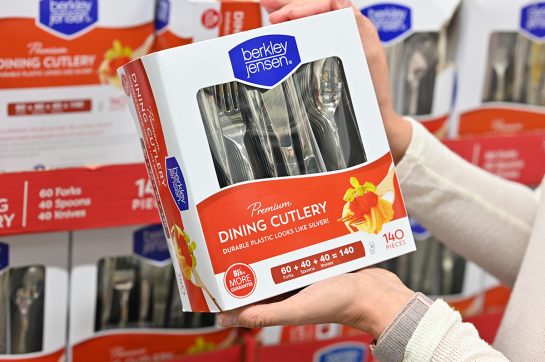 They seriously have everything you can possibly need – so much more than just food and entertaining items! BUT you can also shop on their website if you're more of an online shopper at BJs.com or by downloading their BJ's Mobile App and order from there. By using their app, you can use Add-to-Card digital coupons while shopping in-club as well.
This is a great option for people who have a hard time getting to the their local club. Their Same-Day Delivery is a digital service which allows online ordering and delivery of groceries directly to your doorstep in as little as two hours! Just place your order online at delivery.BJs.com or on the app and let the magic happen. You'll also be able to check out all of their digital coupons and even online deli platters you can order for the holidays.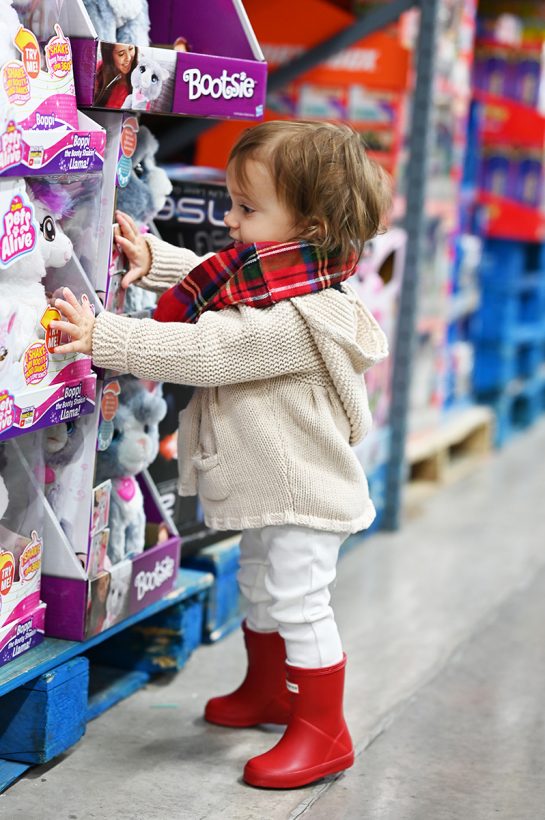 I hope you head to BJ's for all of your Thanksgiving entertaining needs this year and make your life a little easier. You deserve it! I never used to be such a serious planner about things like this, but now that I have a child, I have to be. Shopping for the holidays at BJ's allows me to feel SO much less stressed about the day. Because I really love the day!
While there are tasks spread throughout Thanksgiving Day, it's not an intense go-go-go because of these delicious fresh foods and frozen appetizers I picked up. Also, less clean up is a win/win in my book!
Disclaimer: Thank you to BJ's Wholesale Club for sponsoring this conversation. All opinions remain 100% my own, as always. Thank you for allowing me to share the brands and products I use regularly and love