Coconut Banana Bread
Island-inspired Coconut Banana Bread recipe is a fun, tropical twist on traditional banana bread that you will love!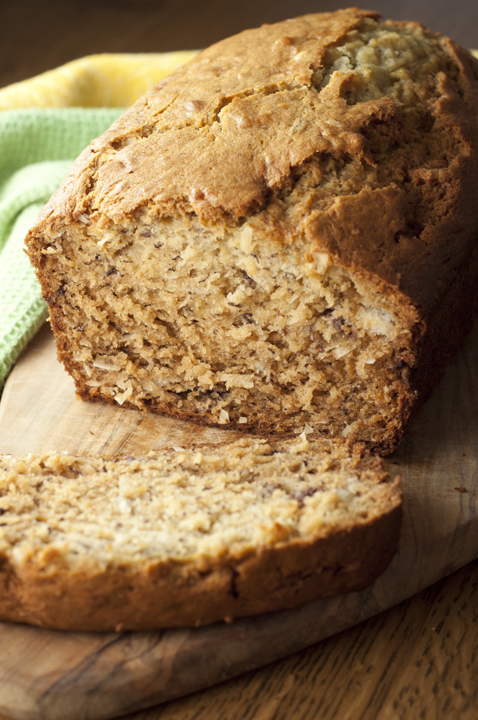 Coconut banana bread is my go-to dish to bring when I'm bringing food somewhere.  What I love most about it is that it can pass as breakfast, brunch, dessert….all of the above.
I like to come up with different version of the typical banana bread recipes I have always made over and over again in the past.  Now, there is nothing wrong with any type of banana bread in my book…but it's nice to switch things up once in a while. I am a bit partial to my Blueberry Banana Bread.
Whether it's summer or winter, this coconut banana bread brings so flavor and is the definition of comfort food. I have made many delicious banana breads in the past but this one has to be one of my top favorites.
Just to name a few banana bread recipes that I have made for my blog:
Caramel Macchiato Banana Bread
Reese's Peanut Butter Cup Banana Bread
Tropical Orange Pineapple Banana Bread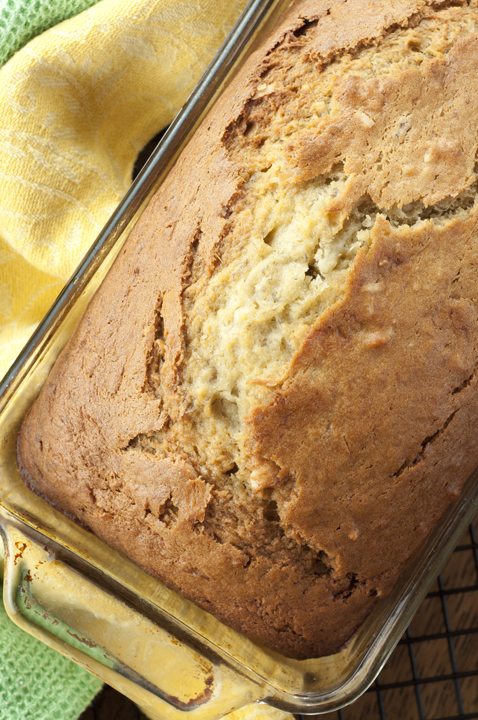 I hope you give this Coconut Banana Bread a try – it comes our perfectly every time! Happy banana bread eating.
Coconut Banana Bread
Prep time:
Cook time:
Total time:
Island-inspired Coconut Banana Bread recipe is a tropical twist on traditional banana bread that you will love!
Ingredients
½ cup canola oil
1 cup granulated sugar
2 eggs
2 tsp vanilla extract
2½ cups self-rising flour
1½ teaspoons baking powder
½ teaspoon baking soda
½ teaspoon salt
2 large overripe bananas, mashed (about 1 cup)
1 cup coconut milk
1 cup sweetened flaked/shredded coconut
Instructions
Preheat the oven to 350°F. Lightly grease a 9x5-inch loaf pan and set aside.
Mix together the oil and sugar in a large mixing bowl using a wooden spoon. Add the eggs, one at a time, beating well after each addition. Mix in the vanilla extract.
Whisk together the flour, baking powder, baking soda, and salt in a separate mixing bowl.
In another separate bowl, stir together the mashed banana and the coconut milk. Mix into the wet ingredients.
Gradually mix in the dry ingredients with the wet ingredients, alternatively. Begin and end with the dry mixture. Mix until just combined - do not overmix or bread will be too dense. Stir in the flaked coconut.
Pour the batter into the prepared baking pan. Smooth to make it even on both sides.
Bake for 1 hour to 1 hour and 15 minutes (check at 1 hour). When a toothpick inserted in the center of the loaf comes out clean it is done.
Recipe source: recipe adapted from fatgirltrappedinaskinnybody.com