Apple Crostata
This Apple Crostata recipe is a simple, rustic tart filled with sweet apple filling and is one of my favorite new ways to enjoy one of our favorite fall fruits!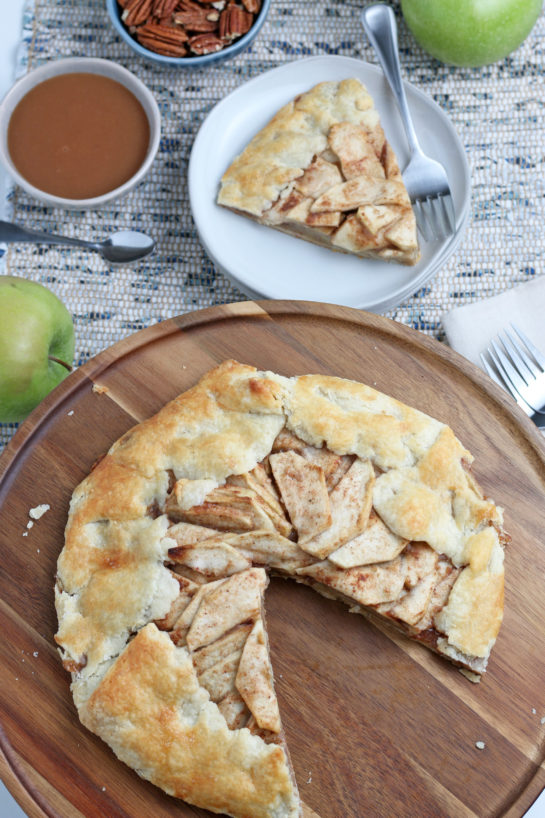 Raise your hand if you're totally feeling like apple dessert recipes for breakfast. Both my hands are so highly raised. I mean, go ahead and twist my arm why don't you. If you have a bunch of apples from apple picking, one of the easiest desserts you can make with them is this apple crostata recipe.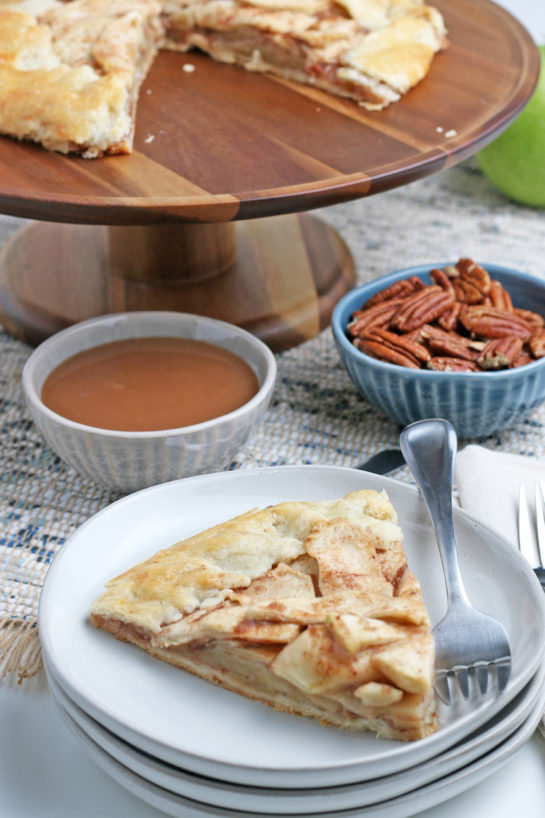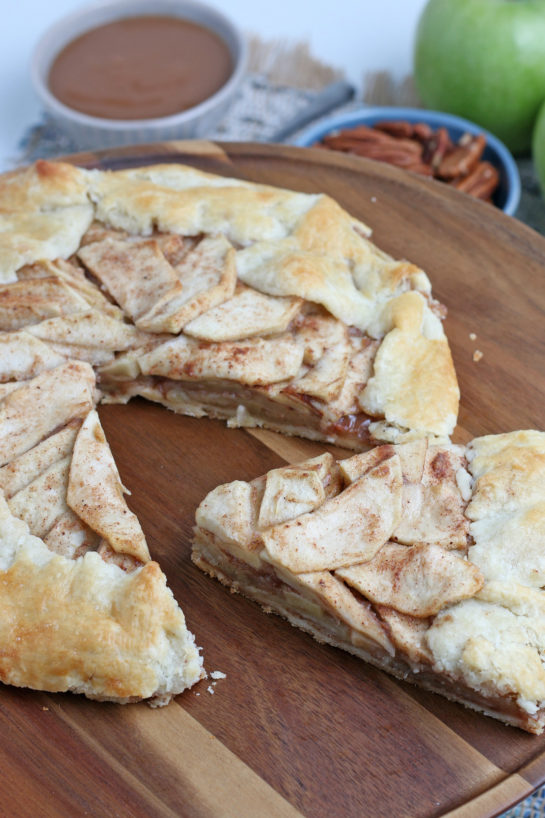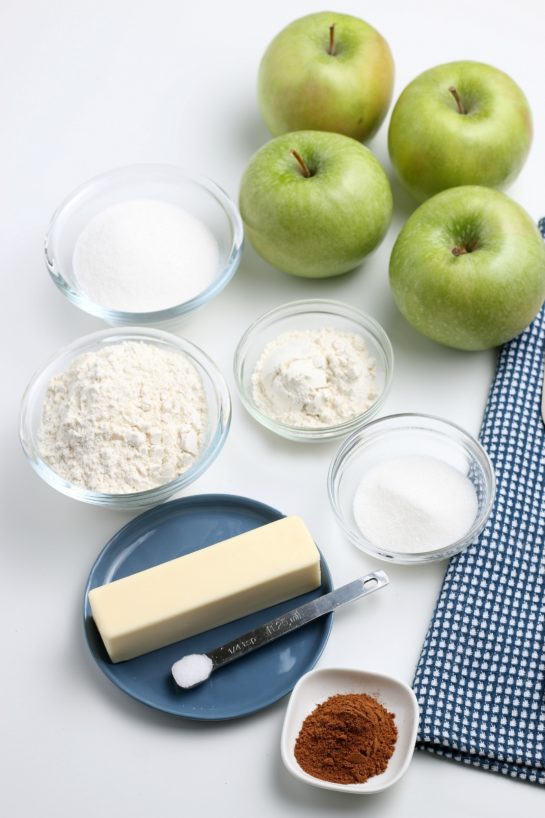 Welcome to a delicious apple pie without all of the work (although I do love my Caramel Apple Pie)! I tend to lean towards the highly impatient millennial side of things, as you know. This crostata is SO easy to make!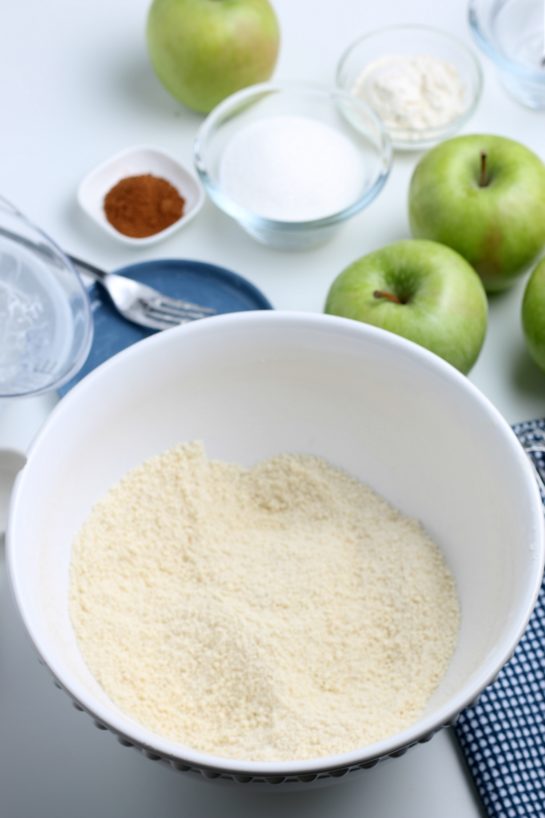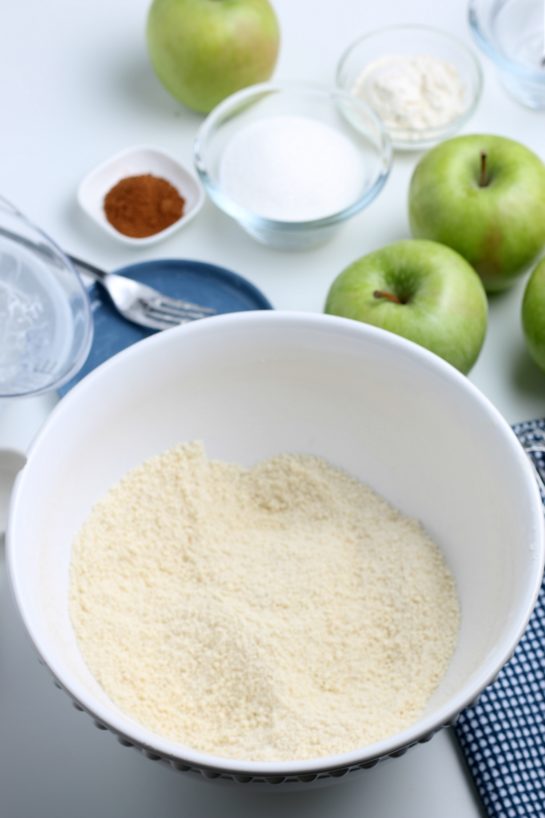 I mean, this is not an ACTUAL dessert because it has fruit in it. Yup, there are apples in it. Which means that this entire crostata could possibly lower your cholesterol and keep the doctor away. Right? The same thing goes for my apple cider cupcakes. Totally healthy fall treat!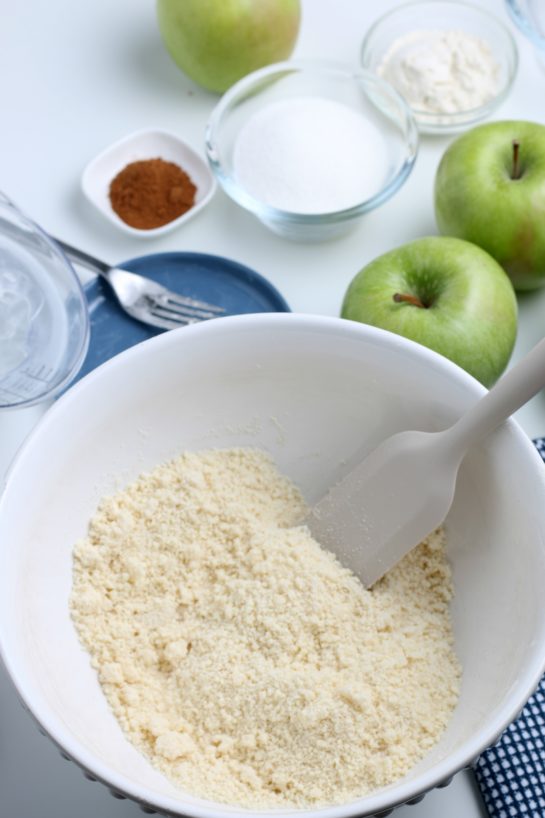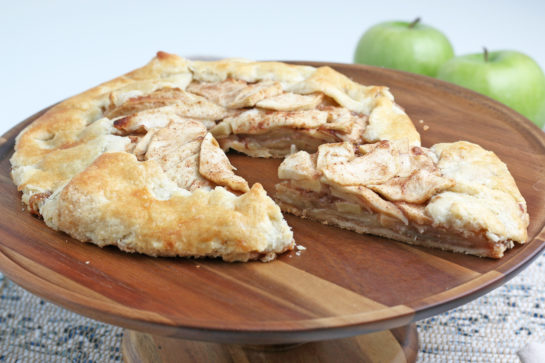 Apples were the building blocks for my very first snacks in my childhood as I'm sure is the case with many of you. They were the first ones I remember snacking on with loads of peanut butter or plain and sprinkled with a bit of cinnamon.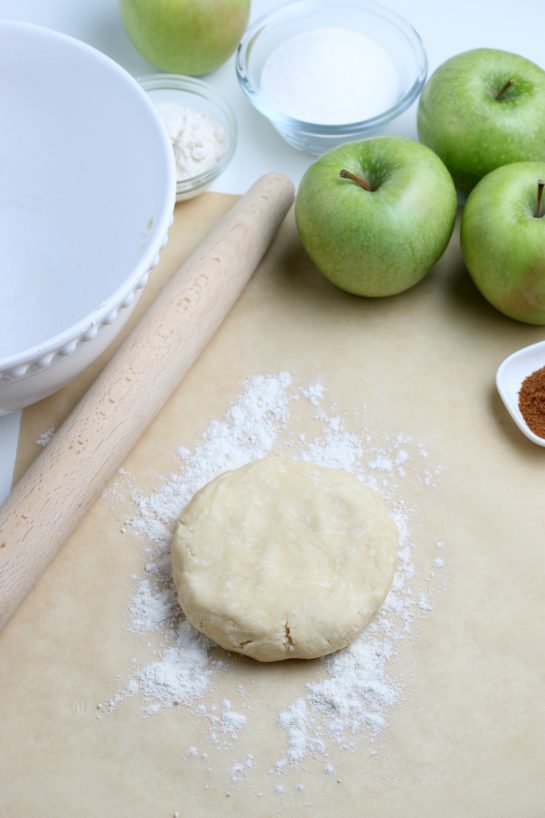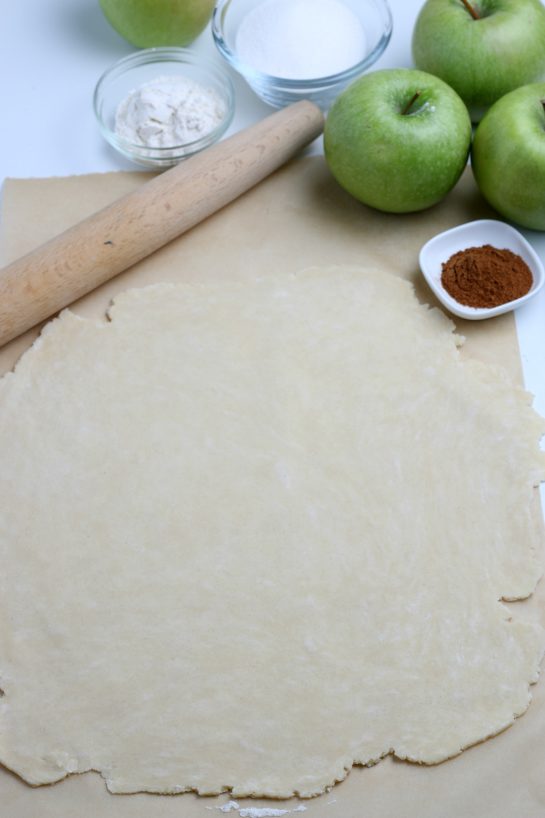 I know you live for my food lessons. What is an apple crostata, you ask? Crostata is the Italian term for a simple rustic tart, or galette.
I am holding onto summer as long as I can, because that is what I do every year. There's plenty of time for the cooler weather, am I right? But staring at this apple crostata just makes me want to submerge myself in a vat of apple cider and eat a million Caramel Apple Cheesecake Bars and burn fall scented candles all over my kitchen like the crazy candle lady that I am.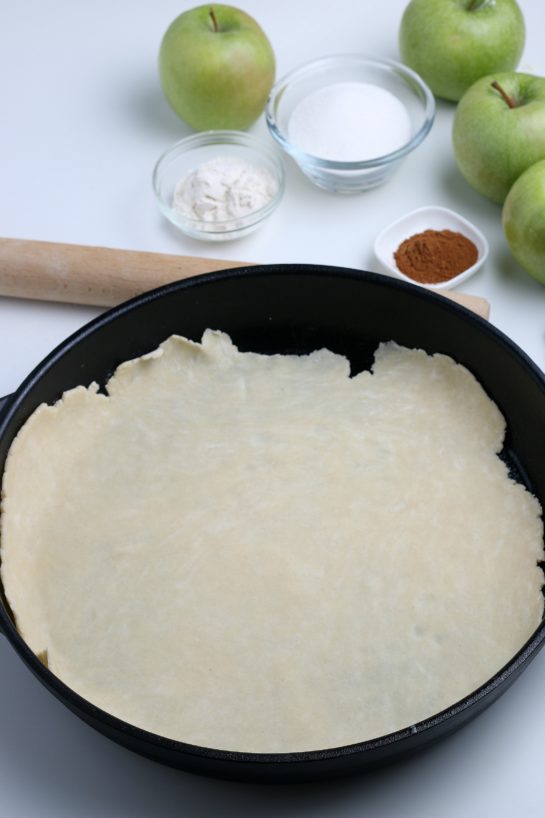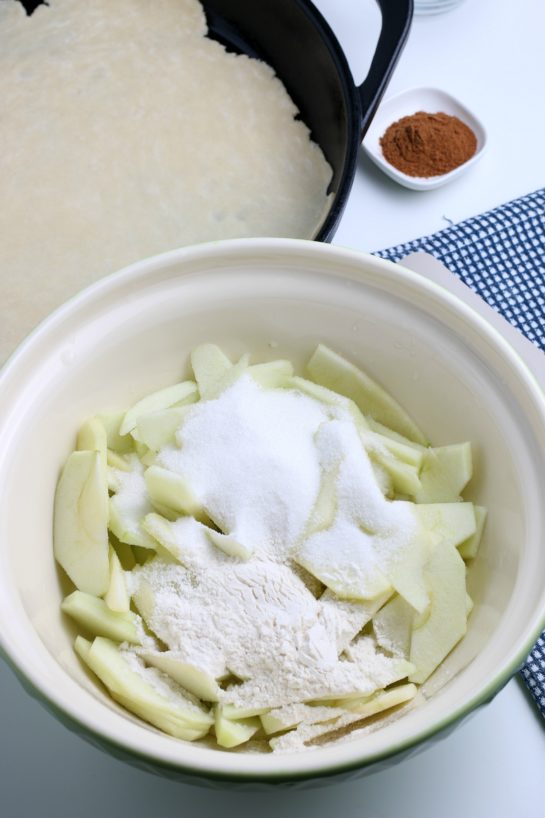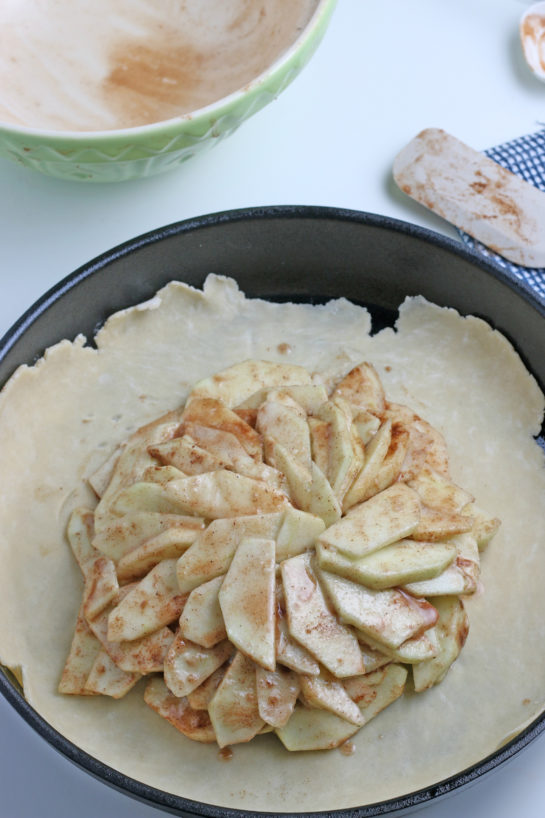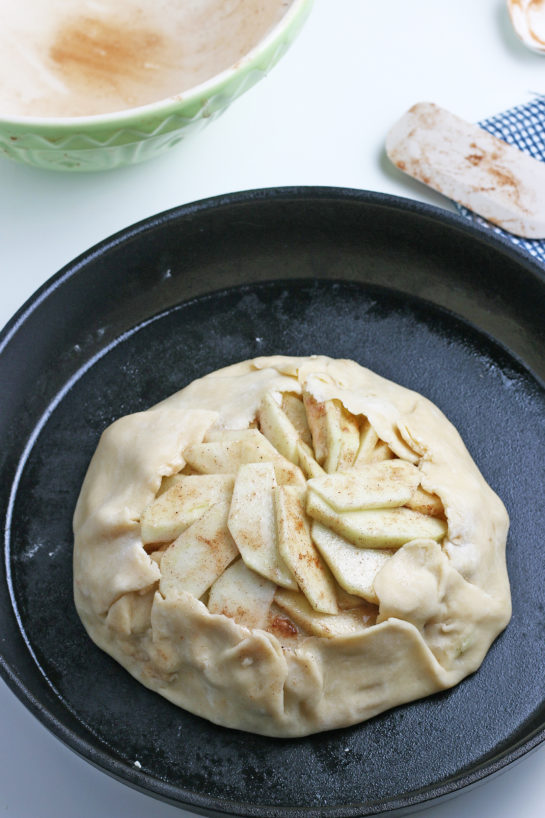 This apple crostata is so good and baked to perfection. It doesn't even need a scoop of ice cream or caramel sauce on top, but if you want you can certainly serve it with a scoop/drizzle or two. Who am I to judge!? Plus, ice cream is still cool for breakfast. Because I said so!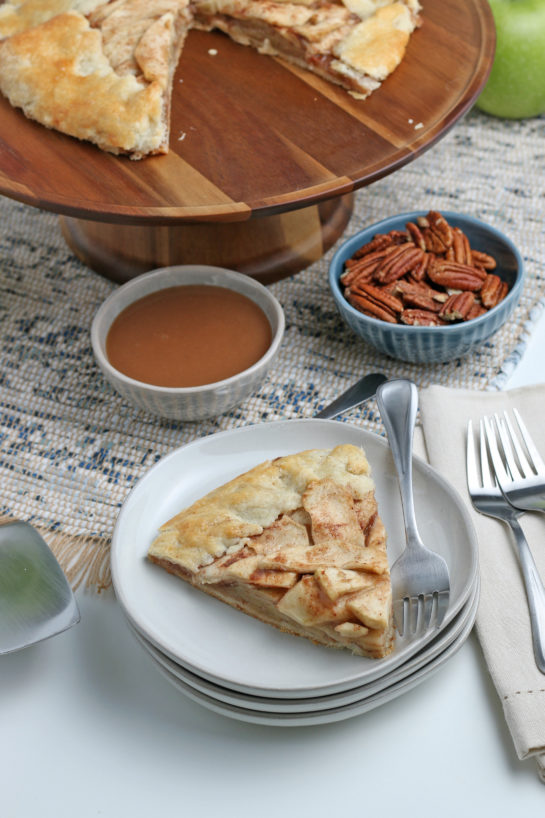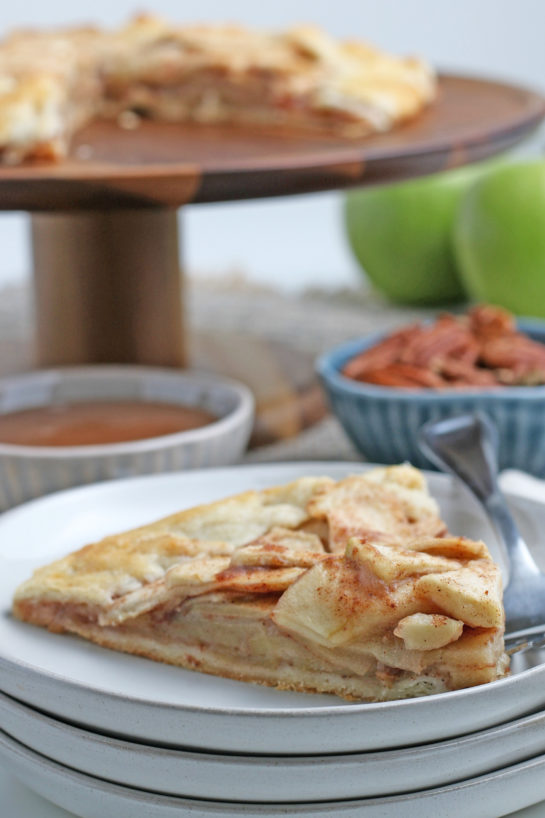 Apple Crostata
Prep time:
Cook time:
Total time:
This Apple Crostata recipe is a simple, rustic tart filled with sweet apple filling and is one of our favorite new ways to enjoy one of our favorite fall fruit!
Ingredients
Crust:
1 cup all-purpose flour
2 tablespoons granulated sugar
¼ teaspoon sea salt
½ cup (1 stick) COLD unsalted butter, cut into cubes
2 tablespoons ice cold water
Filling:
4 cups (about 4) apples, peeled, cored and sliced
½ cup granulated sugar
4 tablespoons all-purpose flour
1 ½ teaspoons apple pie spice **see notes below
Topping:
Caramel sauce, optional
Vanilla Ice Cream, optional
Instructions
Crust:
Preheat oven at 375 degrees F
In a medium mixing bowl, whisk together flour, sugar and salt
Cut butter into flour mixture until well combined into large crumbles using a pastry blender, fork or food processor
Add ice water a little at time until dough is moistened and comes together in a ball
Form into ball and flatten to round disk
Roll dough on floured surface with rolling pin to about 12 inches round
Filling:
In a large mixing bowl, add your sliced apples
Sprinkle them with sugar and flour and toss to coat
Sprinkle with apple pie spice and, again, toss to coat
Pour apples evenly into the crust
Fold edges of dough over apple mixture, crimping the edges slightly.
Bake for 45-50 minutes, depending on your oven
Serve warm (preferably) with your favorite toppings: ice cream, caramel sauce, etc.
Enjoy!
NOTE: Notes
If you don't have or can't find Apple Pie Spice, substitute 1 teaspoon ground cinnamon, ¼ teaspoon nutmeg and ¼ teaspoon allspice. Mix together.