5 Easy Mustard Dressings and Sauce Recipes for Summer
These 5 Easy Mustard Dressings and Sauce Recipes for Summer are great for grilling season, summer dinner parties, and dipping sauces for quick snacks! You can make all of these easy recipes using just a bottle of classic yellow mustard and simple ingredients.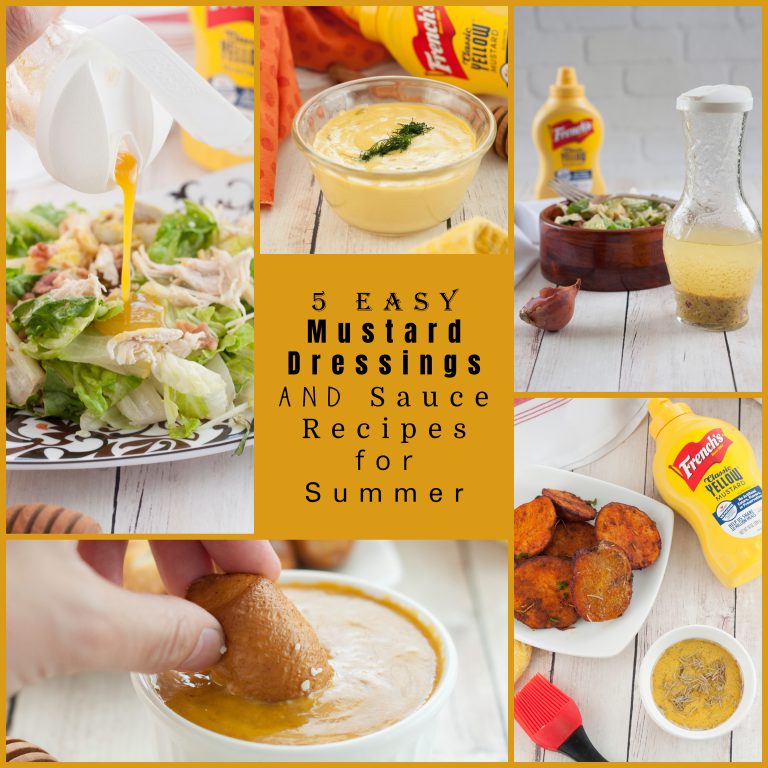 Hello, my name is Ashley and I'm a mustard freak. It just seems to make everything better. I'm so excited that grilling and summer food season is almost upon us! We have Memorial Day coming up so soon, 4th of July right around the corner, and a whole summer of grilling ahead of us. We are undergoing major kitchen renovations right now so I'm so glad the weather has finally warmed up so I can utilize my grill more instead of relying on being able to maneuver my way to my oven! These 5 easy mustard dressings and sauce recipes are so versatile and will most definitely become a summer staple.
I've always been a big fan of mustard and finding creative ways to use it can be fun (one way is the Maple Mustard Bacon Chicken Skillet you can find on my blog). A perfectly grilled hotdog slathered with some French's® Classic Yellow Mustard is a summer staple for me. I'm one of those weird people who doesn't love ketchup on hotdogs! I also love the tangy, smooth flavor mustard gives to vegetable glazes, dressings, dipping sauces, and more. I used French's Classic Yellow Mustard in all five of these simple recipes. French's brand has been my go-to mustard for as far back as I can remember and I love that it is made with only simple, quality ingredients. There are no artificial flavor and no colors from artificial sources with French's Classic Yellow Mustard! All you need is one bottle and you can make all kinds of delicious creations for summer! The best part is that each sauce or dressing takes 5 minutes or less to prepare. They are all excellent ways to get a boost of smooth, tangy taste perfect for summer dishes in no time at all.
I am in love with all of these sauces and dressings and keep thinking of more and more ways to use them up. A 'fridge full of mustard concoctions is not the worst problem in the world to have! Part of me wants to whip up my homemade chicken sausage corn dogs right now just to have another reason to dip something into my Southern-Style Mustard BBQ Sauce or my Dill Mustard Sauce.
I think you should definitely work your way through these recipes and see how popular they become at your future spring and summer gatherings when you use them for appetizers and summer meals. You will never suffer from scary mustard boredom syndrome again with these fun ideas. I think one if not all of these recipes would be perfect on my 15 minute avocado caprese chicken wraps. Grab a bottle of French's Classic Yellow Mustard next time you're at the store and get your creative juices flowing!
You'll be surprised how far one bottle of their mustard will go to make all kinds of delicious sauces, glazes, dressings, vinaigrettes and more!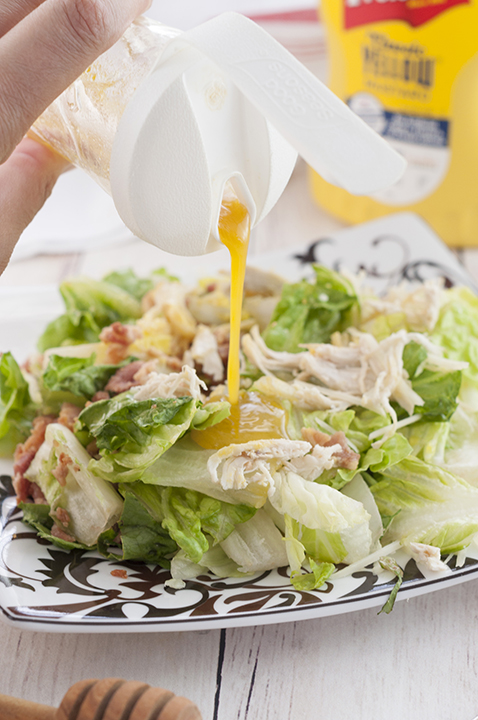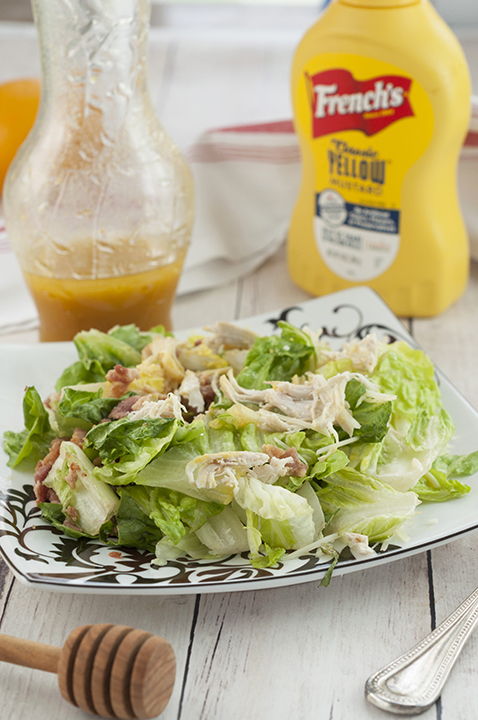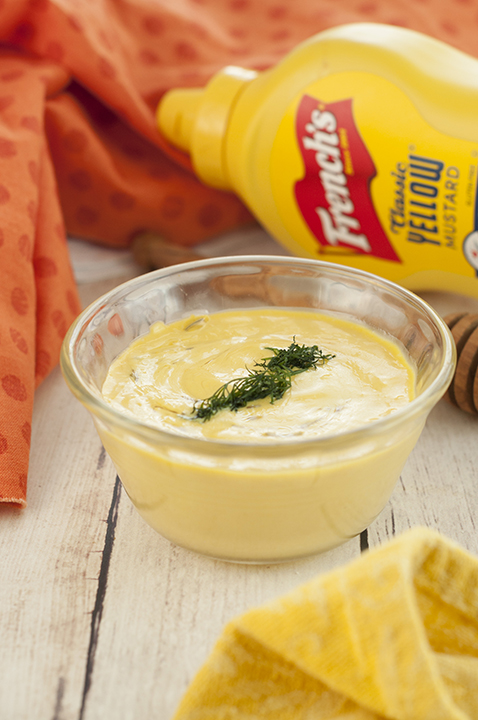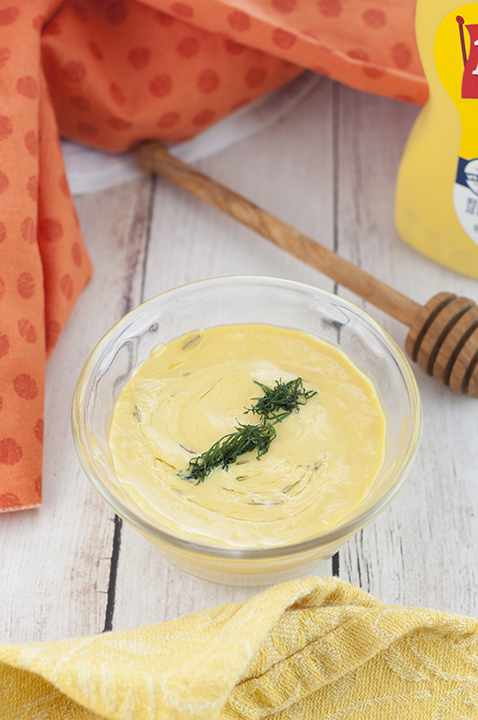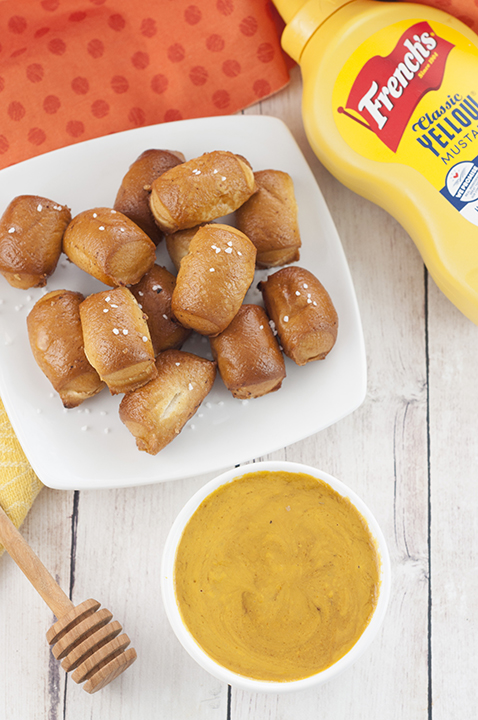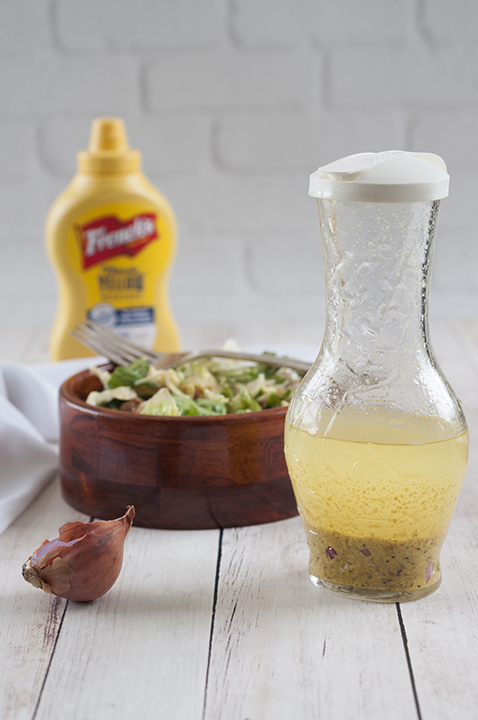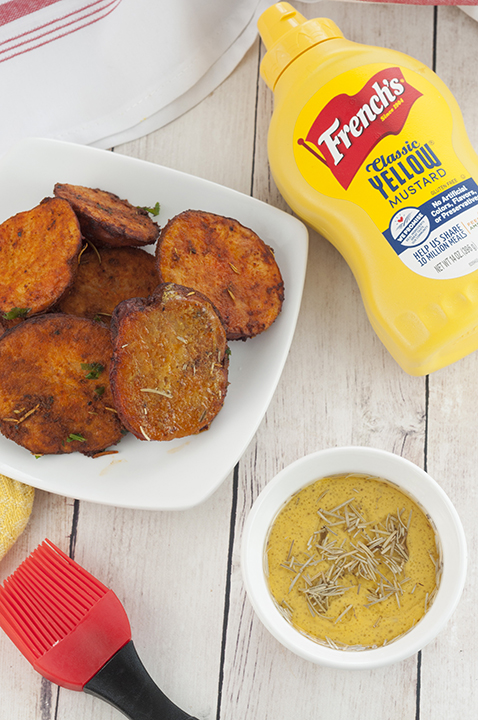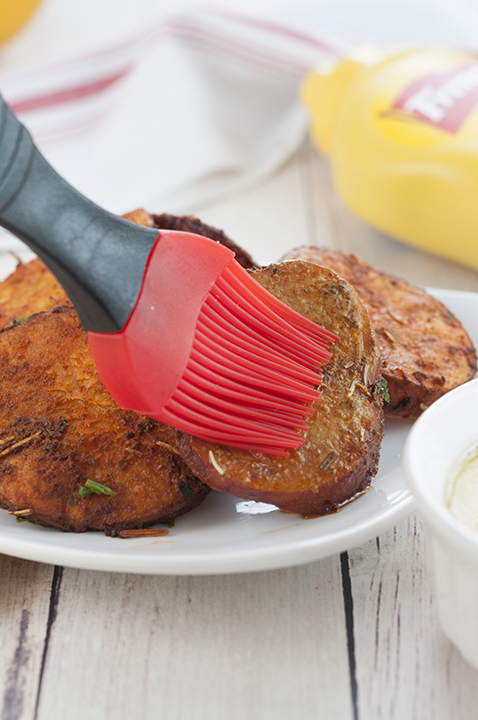 Check out my how-to video of me making the recipe for these Mustard Dressings and Sauce!
Disclaimer: This post was brought to you by the makers of French's®. I received compensation to write this post. All opinions are 100% my own, as always.
Recipe source: the honey mustard dipping sauce was adapted from food.com