Pregnancy Update and "Babymoon"
A Pregnancy Update and Babymoon, or "Staycation", at the Delmonte Spa and Hotel in Rochester that my husband I enjoyed before the baby arrives! If you're looking for a great hotel to stay at in Rochester, NY for a wedding, girls' weekend, or romantic getaway, this is it!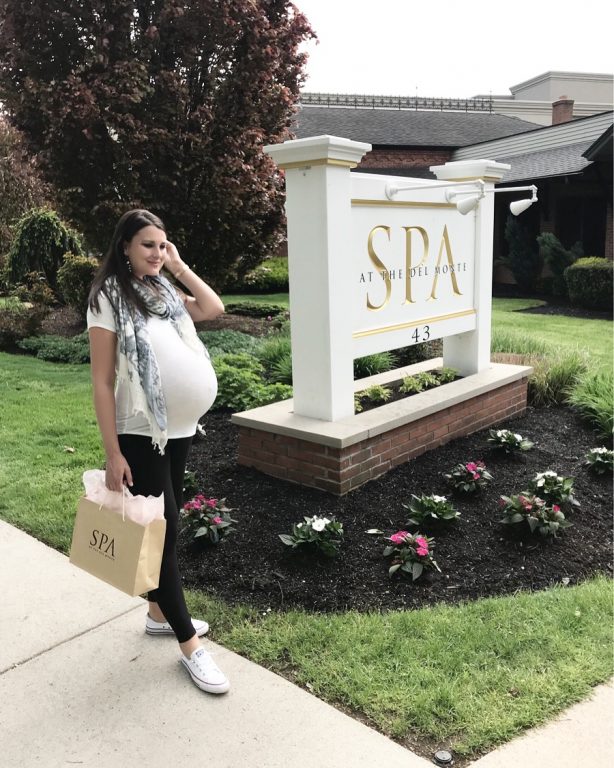 Hello everyone! I wanted to write a little post giving you a Pregnancy Update and Babymoon recap. I realized I haven't given many updates on my pregnancy at all (which is almost over at this point). I can't believe how fast time has flown by and that I'm right at the tail end of this pregnancy already – almost 38 weeks along. I am miraculously still feeling great for the most part, although I do have some days which are more trying than others. Sometimes I feel as though my body is fighting against me as I want to do so many things but don't have the energy or stamina to do them. Most times just a walk around the block makes me feel super accomplished and proud of myself!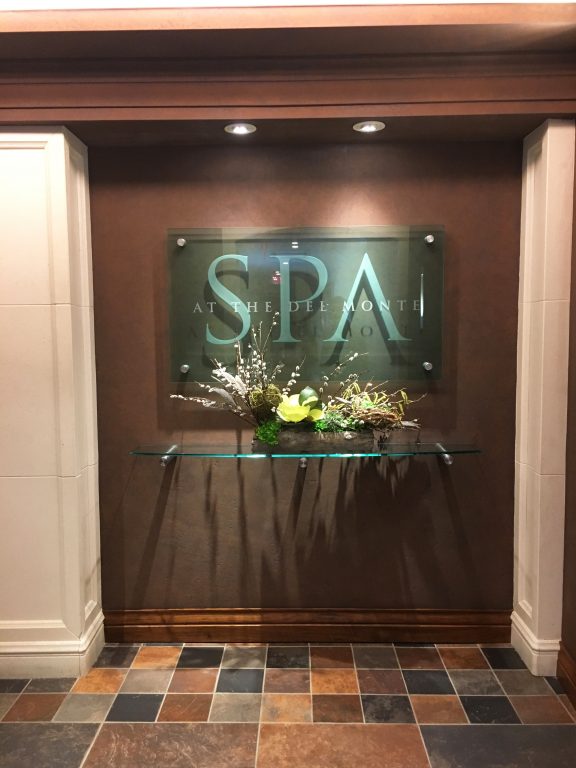 Although the last few weeks of pregnancy can be tough, I know it's a fleeting time in my life and I'm not trying to wish it away at all. I get comments from strangers frequently saying, "I bet you can't wait to pop that baby out!" or "I'm sure you're ready to be done!". Sometimes, yes, I do feel that way. But overall, I want to savor this time and use it to get prepared for the baby (or as prepared as any new parent can possibly be!) Also, I've been getting those comments for about 10 weeks now – haha!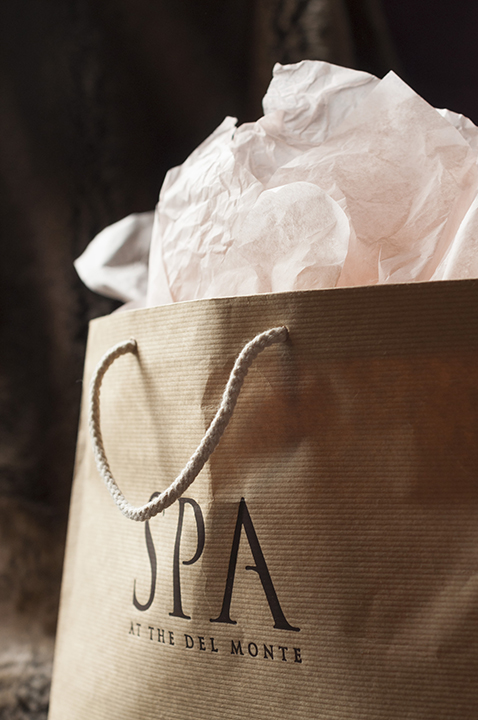 Mr. Wishes and I had the privilege of spending the weekend at the Delmonte Spa & Hotel for our "babymoon" getaway last weekend. The Delmonte is less than a half hour drive from where I live and I have always wanted to check it out. It's beautiful there and I wish I had not waited so long to visit. The staff was so friendly and made us feel so welcomed.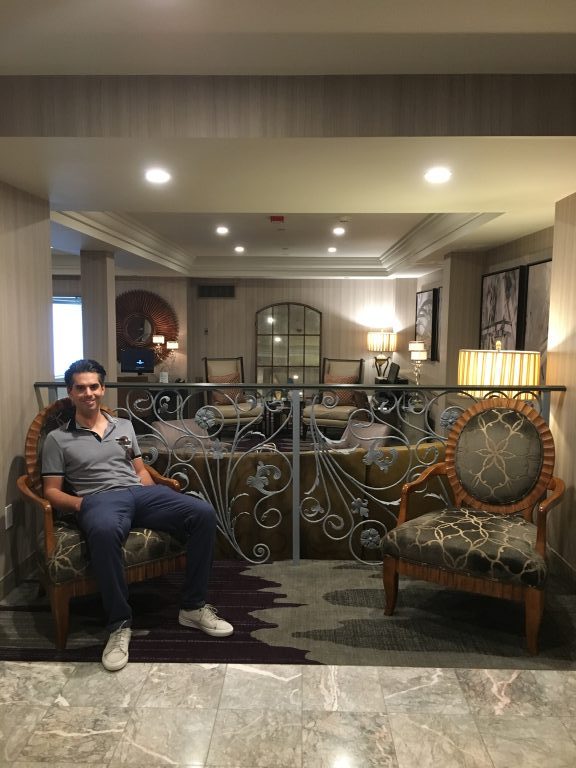 We received the Rejuvenating Package for our stay there. This included 2 massages of our choosing, 1 overnight stay, dinner and breakfast at the delicious Erie Grill, and a cheese tray with fresh fruit when we arrived in our room. Mr. Wishes did the deep tissue massage and he absolutely loved it. It was his very first massage and couldn't have come at a better time since for the past 3 months he has been working tirelessly on our kitchen renovations. He comes home from work each day, changes into his "other work" clothes, and tackles various kitchen projects for the entire night. The hard labor portion of the renovations is over now and the massage came at just the right time for him. I have to say, it made me really happy to see him getting spoiled for once for all the spoiling the does of me and always making sure I'm comfortable. He deserved it!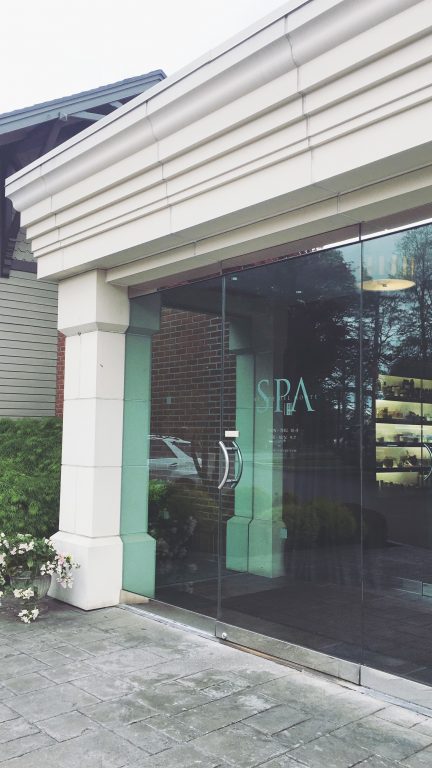 I did the pregnancy massage at the spa and I enjoyed every second of that 50 minutes. I felt so relaxed in the room which was kept nice and warm, hardly any light besides candles, and just the right amount of pressure on my aching shoulders, back, legs, and feet. My feet have taken a beating this pregnancy and I have to say that was my favorite part of the massage when they were shown a little TLC by being massaged and having hot towels wrapped around them. Anyone who has had a baby knows these last couple of months of pregnancy is nearly impossible to even reach your feet! The bathroom/locker rooms were so beautiful that I never wanted to leave. They let you relax, take a shower, and spend as much time as you want in their relaxation room.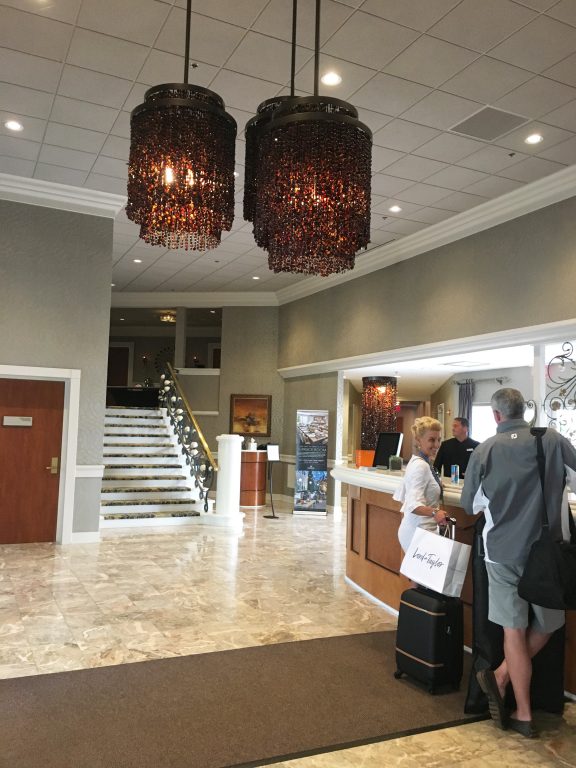 After our spa time, we checked into our room at the Delmonte Lodge. The room was luxurious and modernly decorated. The bed was even more comfortable than I thought it would be and very hard to get out of! We enjoyed some time relaxing in the room and then went outside to get some fresh air and have a late lunch since it was a beautiful day out.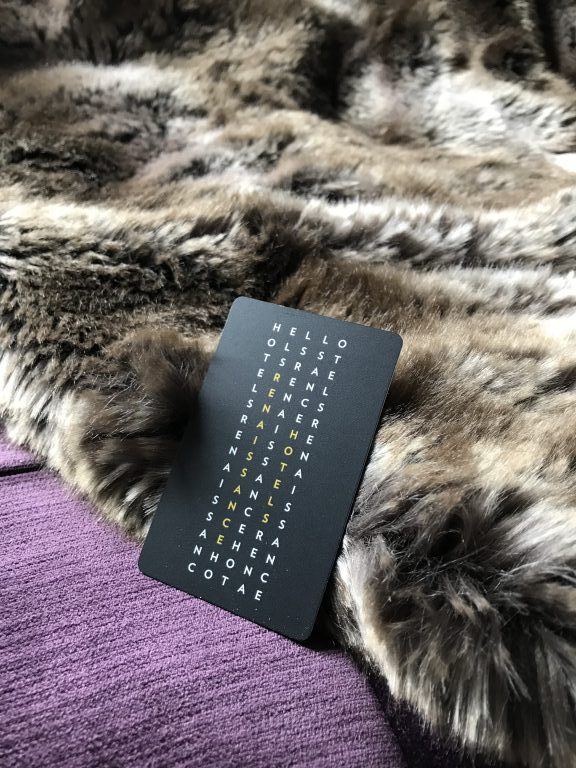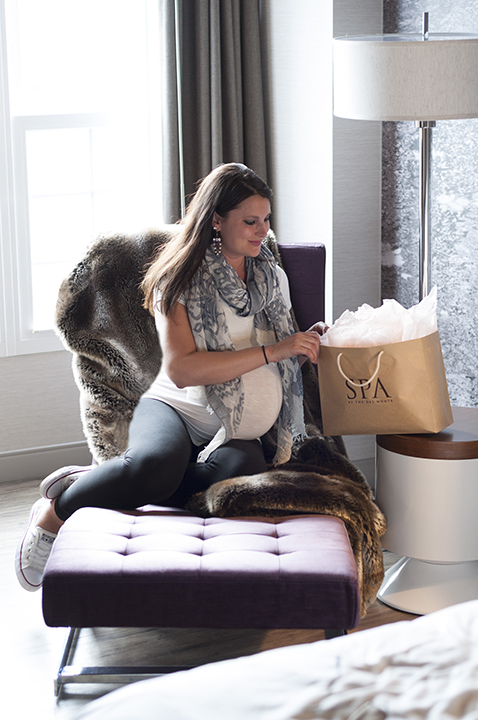 We had an indulgent dinner at the Erie Grill which is attached to the hotel. How convenient is that?! The dinner far exceeded my expectations. If you follow my blog, you know I mostly write about food and share recipes. My work life pretty much revolves around food and the dinner here at the Erie Grill blew me away. We started out with the salty potato chips with a house-made onion dip. I ordered the most juicy Filet Mignon with buttery mashed potatoes and vegetables and ate every last bite. Mr. Wishes ordered a steak which was on special and he raved about it. The quinoa and kale salad I had on the side had to be one of the best salads I have ever had! My salad had a generous portion of mashed avocado (my pregnancy craving for the last 8 months), chickpeas, sunflower seeds, and jalapeno vinaigrette over the top. I love my spicy food!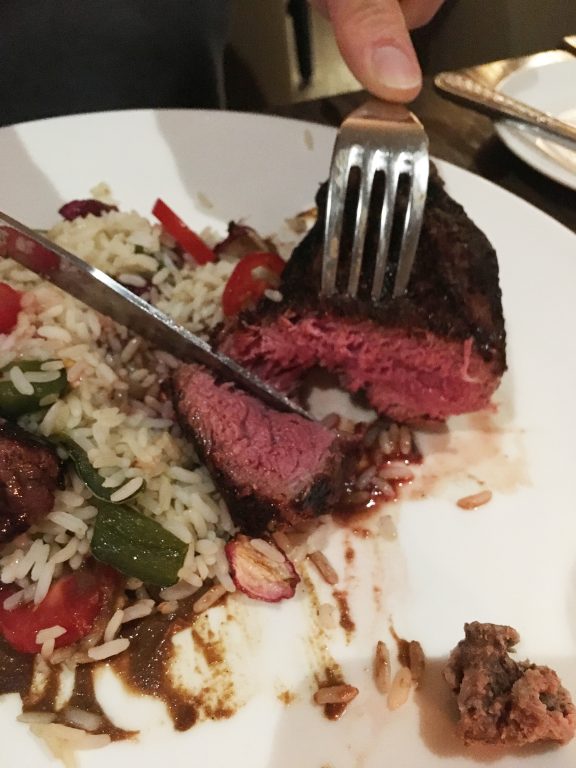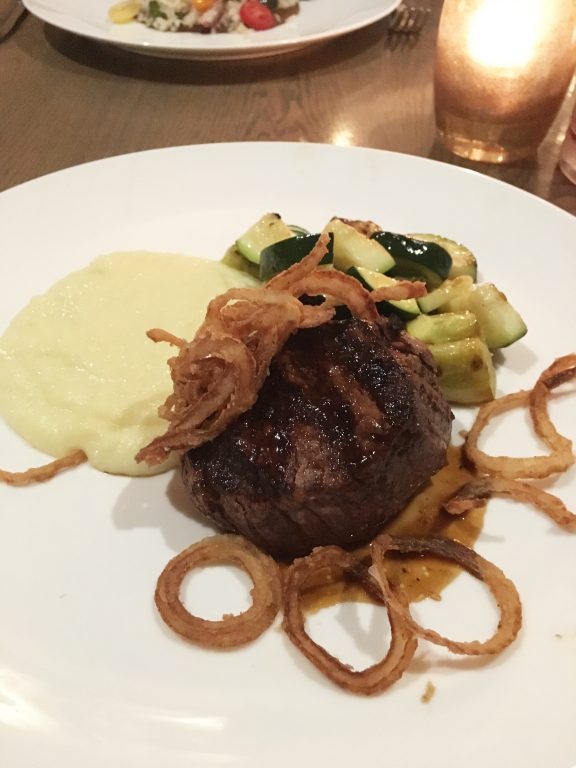 Our server even brought me over a delicious "mocktail" to enjoy with my dinner. I told her the flavors I typically love and she surprised me with a tasty concoction. The desserts we ordered were out of this world! Mr. Wishes got the salted caramel crème brulee which was special on the menu that night. It was the best crème brulee I have ever had in my life! I got the flourless chocolate cake that came out warm with chocolate sauce poured over it. It reminded me of my Molten Chocolate Lava Cakes.  I would give anything to eat that again right now!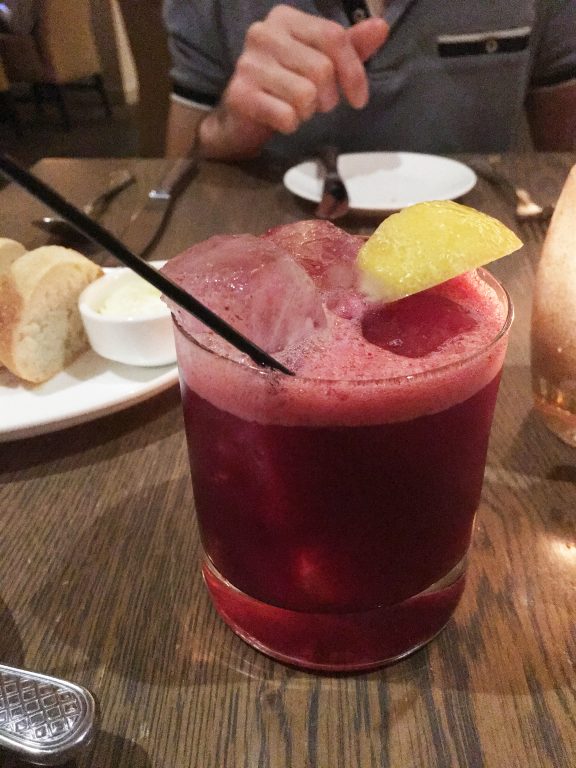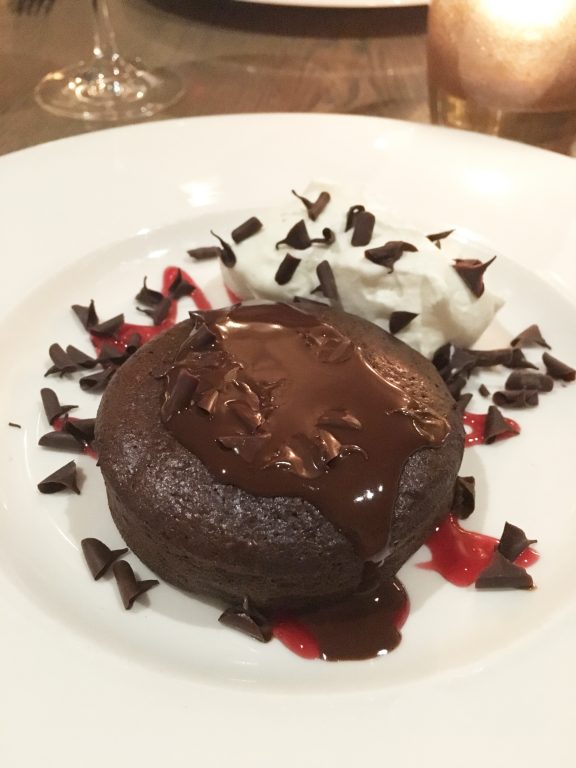 As if I didn't have enough food the night before, it was time for Erie Grill's delicious brunch the following morning. I ordered the whole wheat blueberry pancakes and could have eaten every last bite if it wasn't such a huge portion! Pancakes and waffles was something I had been craving for a while now and these bad boys definitely hit the spot! It went perfectly with my strawberry-banana smoothie. Mr. Wishes ordered the eggs benedict and devoured it.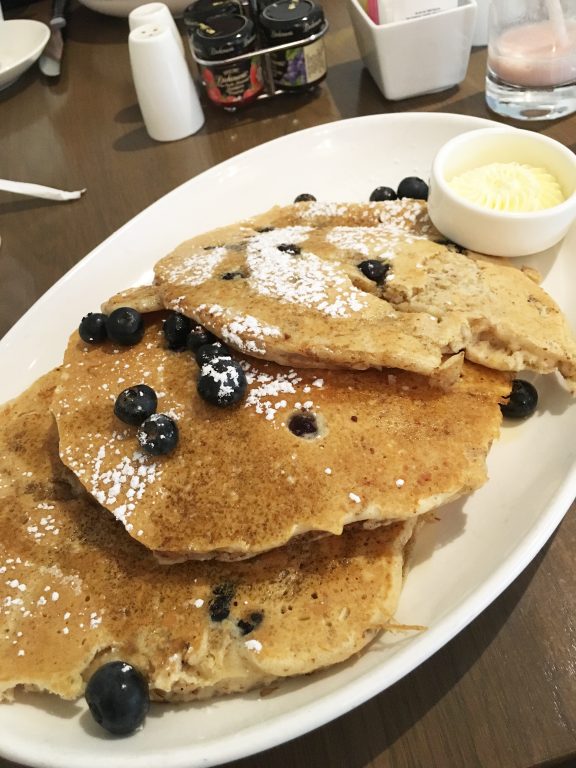 We had a such a nice time, met some great people, were completely spoiled, and most definitely left feeling rejuvenated. I highly recommend that package for a nice weekend getaway, whether you live in Rochester or not – whatever the occasion may be! We came home feeling energized and ready to go back to reality. What a gem to have right here in Rochester. I hope to be back to the Delmonte Spa & Lodge really soon!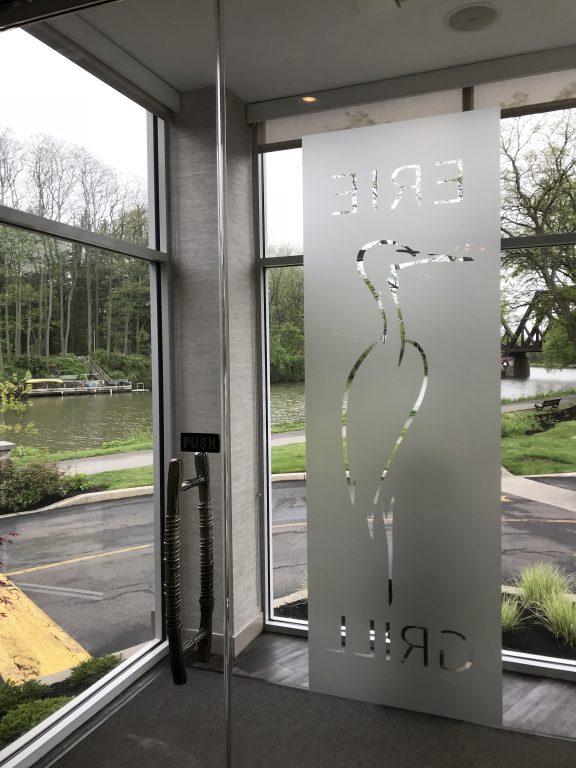 Disclaimer: I did not receive compensation to write this Pregnancy Update and Babymoon post, but did receive the Rejuvenating Package compliments of the Delmonte Spa and Lodge. All opinions are 100% my own, as always.