I hope everyone is having a good July so far and staying cool.  This hot weather calls for some lighter and yummy dinners!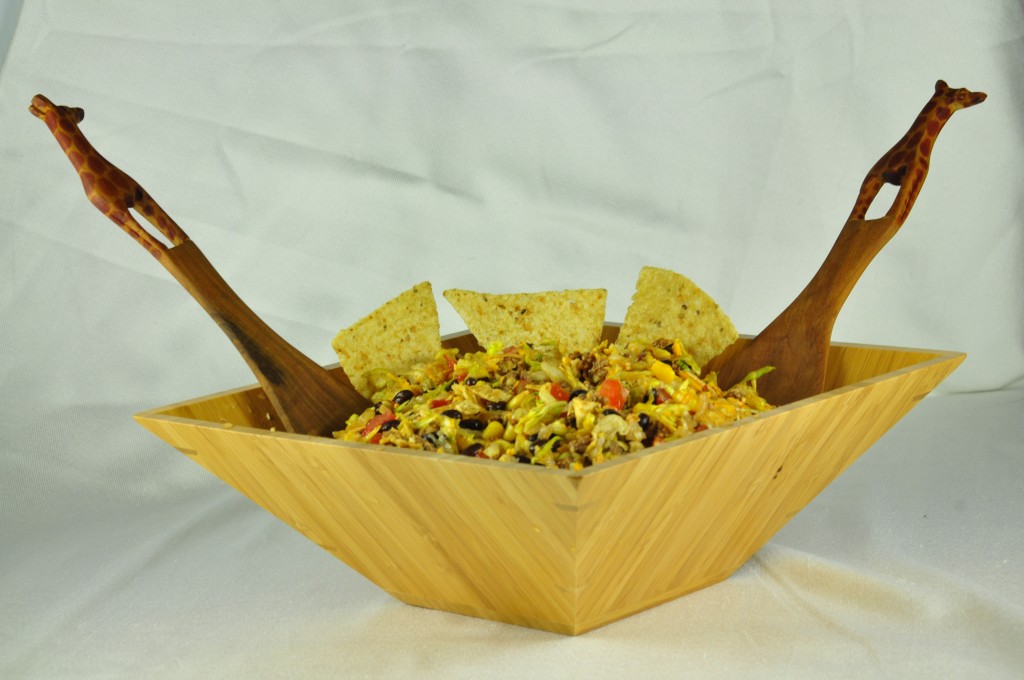 Every now and then I get a craving for tacos, but I wanted something different than just plain old tacos this time.  I decided on taco salad.  I must admit, I am not a huge salad fan by any means.  If I do eat a salad it had better have some meat and cheese in it, or I'll take a big pass on it.
This salad is so easy to make for a quick weeknight meal when you are short on time and it tastes delicious!  Mr. Wishes and I really liked this version and I got a little creative with it and put my own twist on a recipe that I had come across.  It is definitely hearty enough to stand as a meal on it's own, but you can also serve it as a side dish.  I love the sweet and tangy flavor of the Catalina dressing combined with the salty, crunchy chips.
This salad is perfect for a party or summer picnic!  It would also be great to take to work and share at a potluck.  I bet it would also be great with some black olives and diced avocado!  The possibilities are endless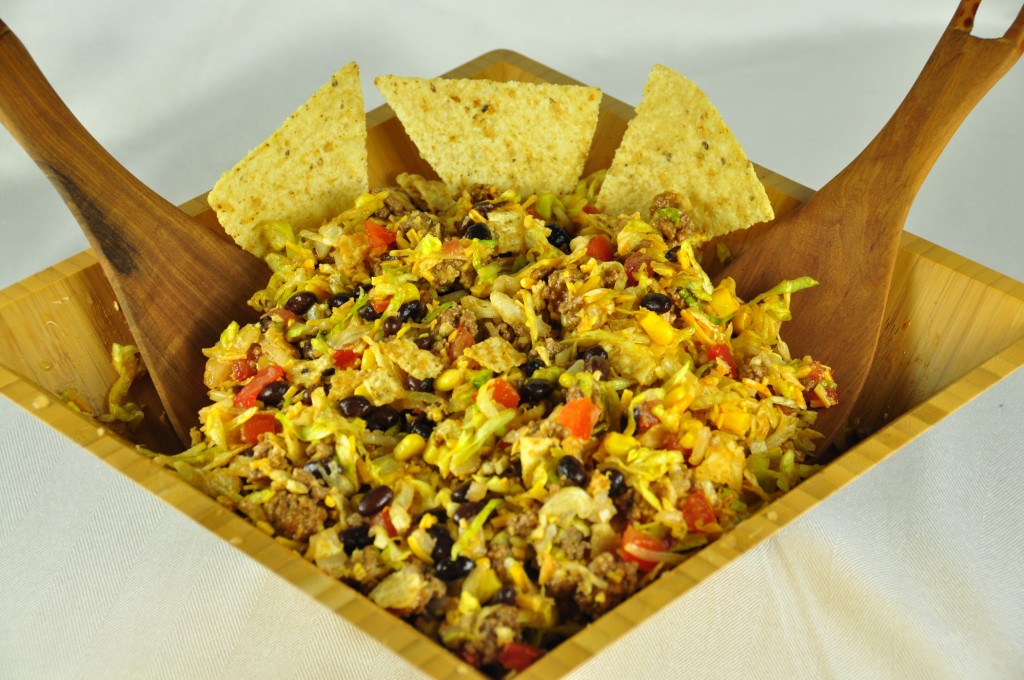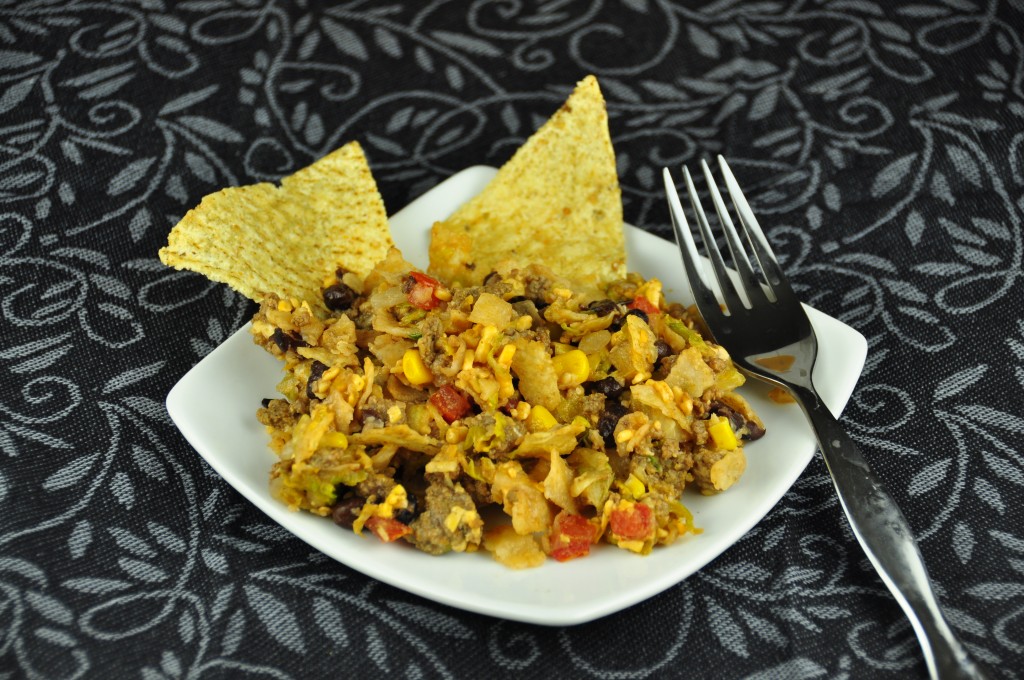 INGREDIENTS:
2 ripe tomatoes, diced
1/2 pound sharp Cheddar, diced
1 large onion, diced
1 head iceberg lettuce, washed, drained and shredded
1 can of black or pinto beans, drained
1 cup of corn
1 pound lean ground beef, browned, crumbled and drained
package of taco seasoning
3/4 cup Catalina salad dressing (I used fat free)
1 (7-ounce) bag tortilla chips (Fritos would also be great), crushed
Tortilla chips, to serve
DIRECTIONS:
Brown the ground beef, then drain.  Mix in the taco seasoning and the amount of water that is called for on the package.  Simmer this mixture until you have cooked off almost all of the liquid (you can chop the veggies in the meantime).
Combine the tomatoes, cheese, onion, lettuce, beans, corn, and ground beef in a large bowl.
Add the salad dressing and mix well. Just before serving, add the taco chips, tossing to combine with other ingredients. Top each serving with salsa or sour cream, if desired.
Serve with tortilla chips.
Recipe source: adapted from thefoodnetwork.com
- Craving more?
Sign up for the Wishes & Dishes Newsletter
for a fresh serving of content delivered every week to your inbox! And stay in touch on
Facebook
,
Twitter
,
Pinterest
and
Instagram
for all of the latest updates!