White Chocolate Biscoff Pretzel Bites
White Chocolate Biscoff Pretzel Bites recipe for the perfect after-school snack or quick dessert to serve to your family and friends!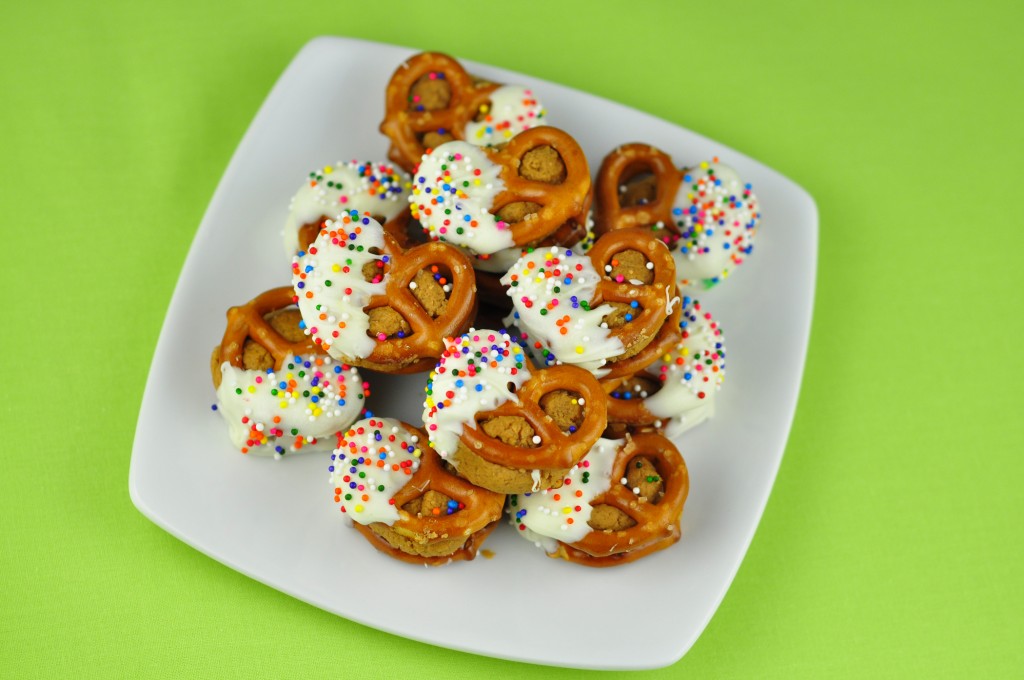 Summer is approaching quickly, temperatures are on the rise, and the busy times of this season will soon begin.  The moment the weather starts heating up, people are itching to get outdoors after being cooped up for so long.  Inevitably, summer is full of places to go, people to see and tons of things to do, especially on the weekends!  Quick and easy foods are always appreciated around this time of year and this dessert only takes 10 minutes to prepare.  Yep, you heard me right – only 10 minutes for a perfect sweet and salty snack that will not fail to impress!
Creamy Biscoff, sugar, butter and vanilla combine in a rich and addictive filling.  Sandwiched between two crisp, salty pretzels and dunked in melted white chocolate, you end up with an incredible party snack that vanishes fast.
Oh, Biscoff Spread, where have you been all my life?  We seriously need to make up for lost time! The stuff is so amazingly good and I am always trying to figure out new uses for it.  Or maybe I will just eat it right out of the jar, which I might do on occasion.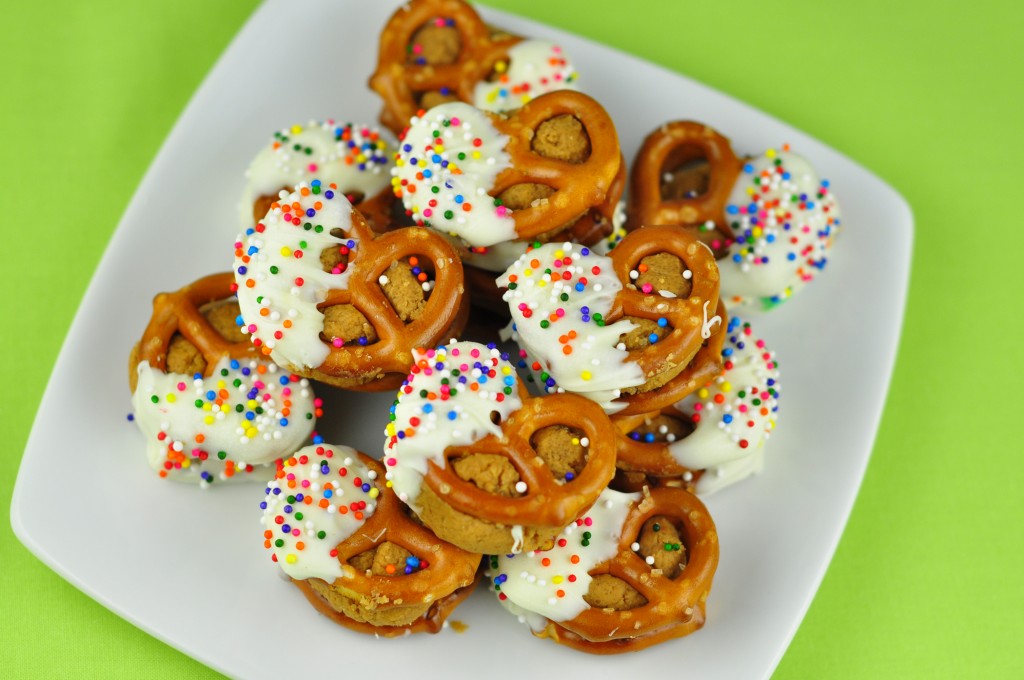 I've talked about Biscoff spread on here before, but if you don't remember, it's a spread similar to the consistency of peanut butter, but doesn't contain any peanuts or other nuts.  It's made with ground up Biscoff cookies, sugar and oil, and tastes a lot like graham crackers… but way better.  I used it in my Ginger-o Cheesecake I made last year and it turned out delicious.
So when the heat rises outside, you can keep your kitchen nice and cool with this very simple dessert.  Who wants to bake in summer's heat and humidity?  Turning on the oven just seems wrong when all you want to do is stay cool.
If you manage not to inhale these White Chocolate Biscoff Pretzel Bites all straight after making them, they will be perfect to bring to a summer barbeque, picnic, or just as a little snack to pass around during a late-night summer movie with the family or a group of friends!  Enjoy!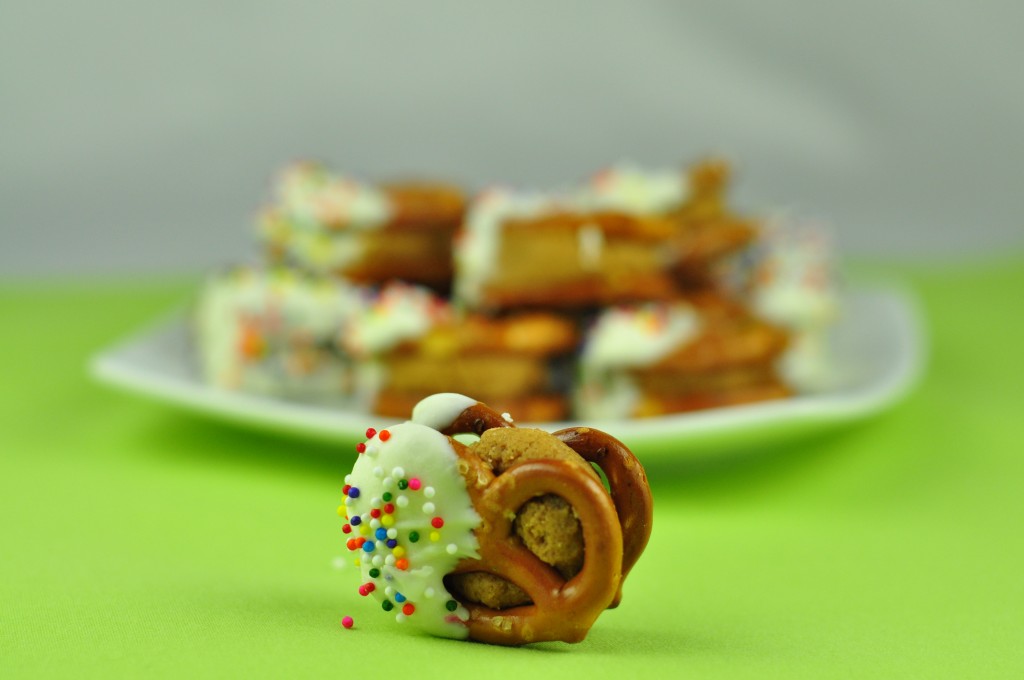 White Chocolate Biscoff Pretzel Bites
Serves:
45-50 pretzel bites
White Chocolate Biscoff Pretzel Bites recipe for the perfect after-school snack or quick dessert to serve to your family and friends!
Ingredients
INGREDIENTS:
1 cup creamy Biscoff spread
2 teaspoons butter, at room temperature
½ cup powdered sugar (might need a little more)
¾ cup light brown sugar (might need a little more)
¼ teaspoon vanilla extract
Pretzels
2 cups white chocolate chocolate chips
rainbow sprinkles, optional
Instructions
In the bowl of a stand mixer, beat the Biscoff Spread and butter together until smooth and creamy.
Beat in the powdered sugar, light brown sugar, and vanilla extract until combined. If the filling doesn't roll easily into balls without sticking to your hands, add a little more brown sugar and powdered sugar and mix again.
Roll teaspoons of the Biscoff mixture into balls. Sandwich between two pretzels and put on a plate or cookie sheet.
Freeze the pretzel sandwiches for 30 minutes.
Melt the white chocolate chips, using the microwave (30 second intervals) or a double boiler. Dip half of each pretzel sandwich into the white chocolate. Sprinkle pretzel bites with sprinkles, if desired.
Return the tray to the freezer and chill until the chocolate sets. Store the Biscoff Pretzel Bites in the refrigerator until serving time.
Recipe source:  twopeasandtheirpod.com