Cheesy Baked Spinach Artichoke Dip
I am completely addicted to hot dips….specifically, spinach artichoke dip.  I wonder if there is a support group for this addiction? And, if there is, do you think they avoid dip on the snack table?
  Who could resist a dip that looks this perfectly golden?  This dip is so creamy, cheesy and has the perfect cream-to-spinach ratio, not to mention it's super flavorful.  This is one of those appetizers that lures you in with their addictive deliciousness…even though you know once that you take that first bite and it passes your lips it will permanently remain on your hips……forever.
But forget I just said that and go whip this up and happily take the whole bowl, a book, and some crispy chips or crackers, spread it on a baquette or ciabatta, and leave the world and all its cares behind!  After all, there are both spinach and artichokes in this so it's totally a healthy snack, right? 🙂  This will surely win over your friends or family if you make this for any party or get-together.  It is incredibly easy and can also be prepared ahead of time and just thrown in the oven to bake whenever you are ready to devour it!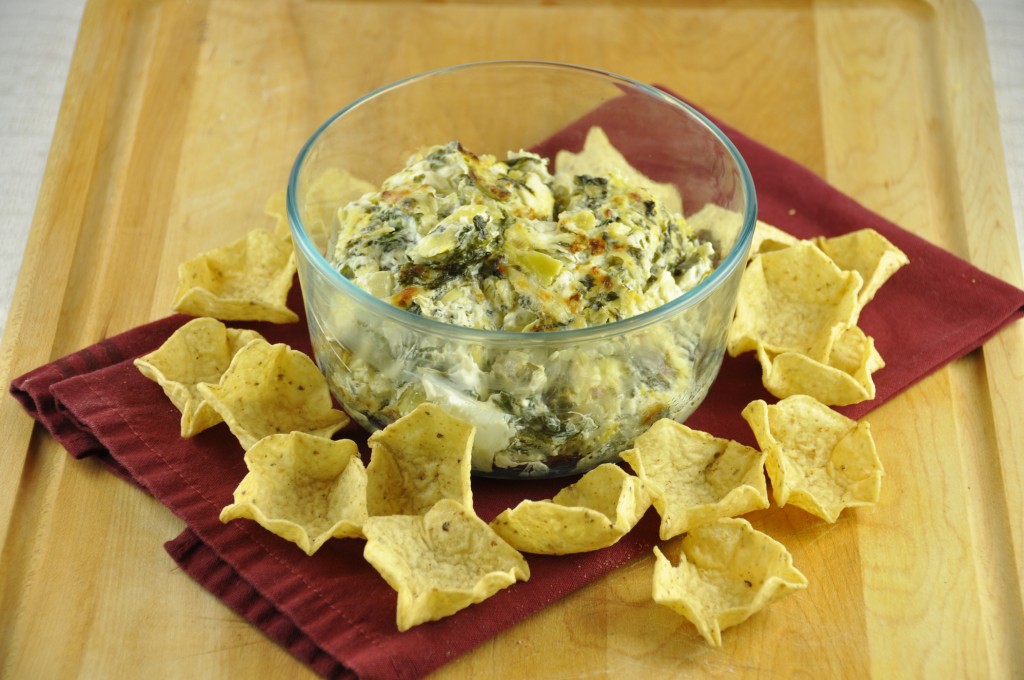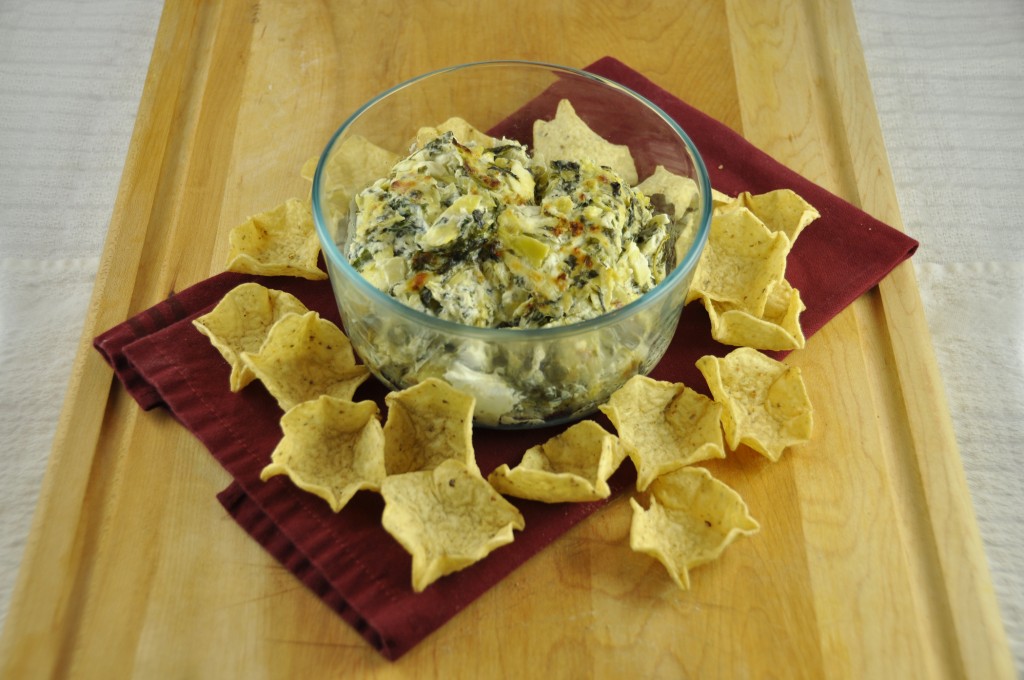 INGREDIENTS:
1/2 (10 ounce) package frozen spinach, thawed, drained and coarsely chopped
1 (14 ounce) can artichoke hearts, drained and coarsely chopped
4 ounces cream cheese, room temperature
1/2 cup sour cream
1/4 cup mayonnaise
1 clove garlic, grated
1/2 teaspoon chili sauce (optional, but gives it more flavor)
1/4 cup grated parmigiano reggiano (parmesan), grated
1/4 cup mozzarella, shredded
DIRECTIONS:
Mix everything and pour it into a baking dish.
Bake in a preheated 350F oven until the sides are bubbling and the cheese cheese has melted and turned golden brown on top, about 20-30 minutes.
Recipe source: closetcooking.com