Sour Cream Chicken Enchiladas
Cheesy Sour Cream Chicken Enchiladas recipe that makes for an easy, delicious weeknight meal – especially for a Mexican food night!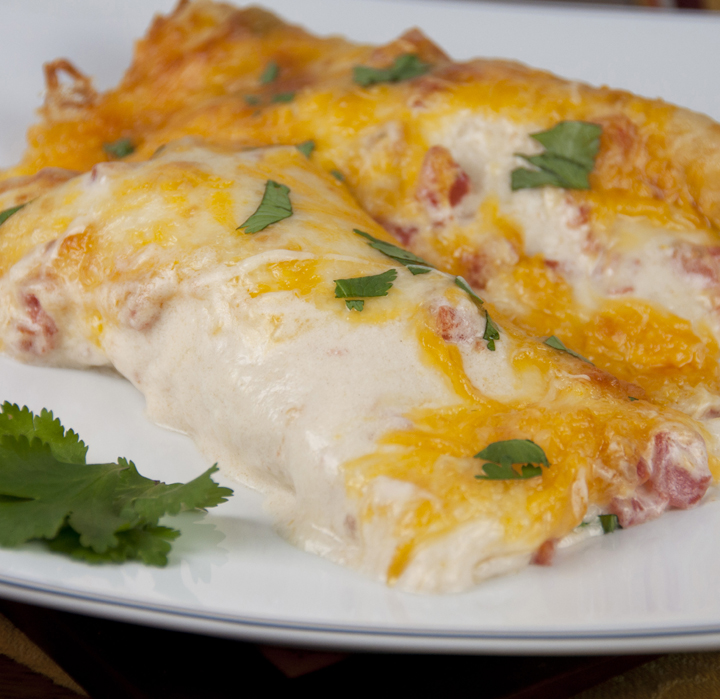 In case you never noticed before, Mr. Wishes and I are major Mexican food junkies and I cook it up at least once per week for lunch or dinner.  These amazing enchiladas are the epitome of real comfort food and some of the best Mexican food I've made in my kitchen in a while…even your kids will love them!  The sour cream definitely enriches the sauce to a point where it's simply irresistible.  You can even opt to use Greek yogurt to make this ten times healthier without altering the taste too much.  That's probably not actually accurate, but you get the point.  Personally, I prefer to use the sour cream and "splurge" a little.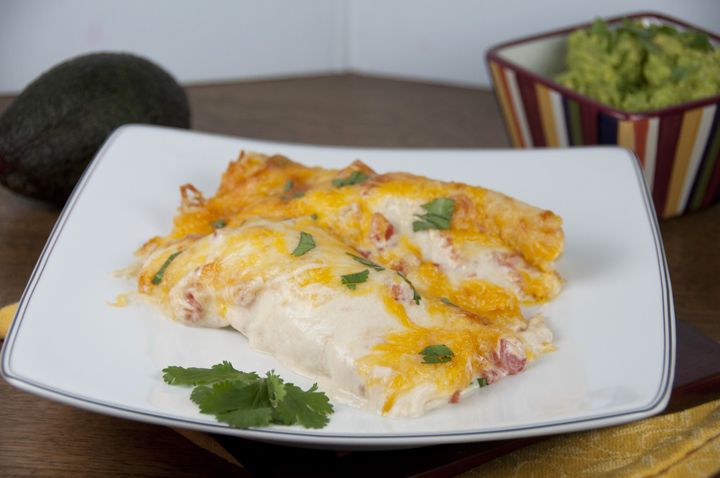 Oh, and if you like these, you'll LOVE these awesome Honey Lime Chicken Enchiladas.  They are my are my hubby's favorite meal of all time and be constantly begs me to make them!  I officially make them for every birthday of his alongside my homemade guacamole.  I told you that Mexican food was our favorite!  I served these enchiladas with chips and my fresh guacamole recipe. I get so many compliments on these enchiladas and it's really for a good reason.  They are simple to throw together, loaded with cheese, and one of those recipes that's great for all ages.  I highly doubt you will have any complaints at the dinner table for this one!  Everyone I know who has made these Sour Cream Chicken Enchiladas just raves about these bad boys.  I hope you give them a try soon as you will not be disappointed!  They are comfort food at it's finest and totally worthy to serve to company.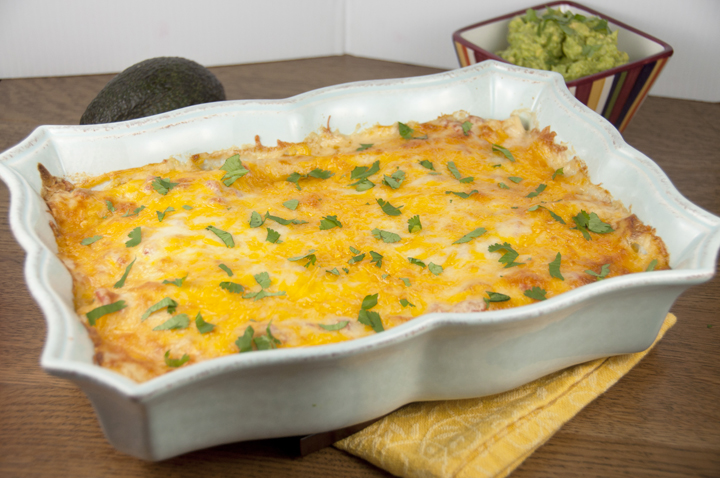 Have a great day, everyone!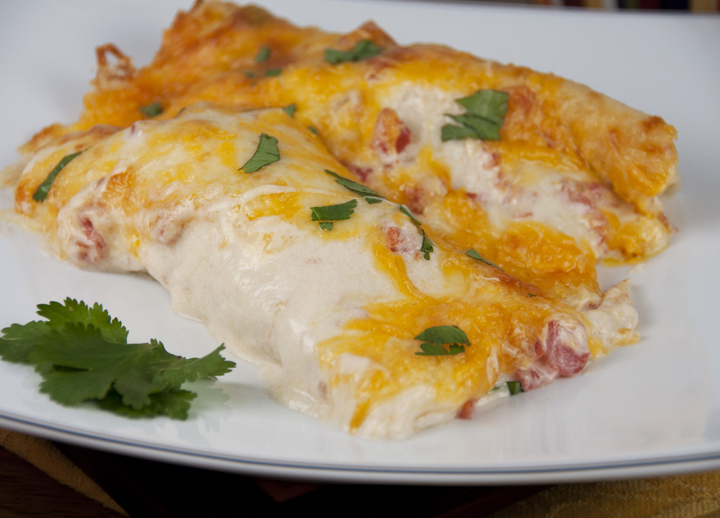 Sour Cream Chicken Enchiladas
Ingredients
10 small soft flour tortillas (can also use corn tortillas, but I like flour)
3 tablespoons flour
2 cups chicken stock
1 cup sour cream
2½ cups shredded and cooked chicken (I like to use rotisserie chicken)
2 cups Sharp Cheddar cheese, shredded
1 cup Monterey Jack cheese, shredded
3 tablespoons butter
1 10 oz can of Rotel (mixture of tomatoes and diced green chilies)
Instructions
Preheat oven to 350 degrees
Combine shredded chicken and 1 cup of cheddar cheese
Fill tortillas with the mixture above and roll each one then place in a greased 9×13 pan
Melt butter in a pan over medium heat
Stir flour into butter and whisk for 1 minute over heat.
Add broth and whisk together. Cook over heat until it's thick and bubbles up.
Take off heat for a few minutes and then add in sour cream and can of Rotel. (you don't want it super hot when you add the sour cream or it will curdle!)
Pour mixture over enchiladas and add remaining 2 cups of cheese to top.
Bake in oven for 20-23 minutes then you will want to broil for 3 minutes to brown the cheese. Enjoy!
Recipe source:  adapted from raininghotcoupons.com