Lucky Charms Blizzard
This is a recipe for quick and easy Lucky Charms Blizzards that creates thick, creamy and delicious ice cream treats!  You can adapt this recipe with different add-ins and it's much cheaper than going out to an ice cream parlor.  Kids will love these!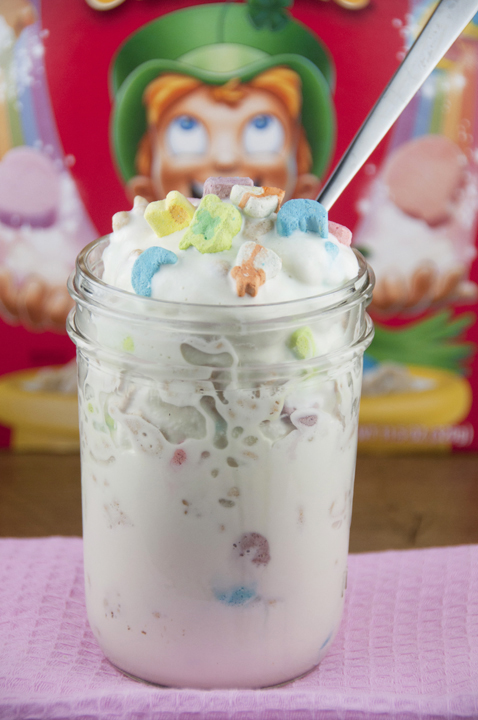 I made these Lucky Charms blizzards the other day for our St. Patrick's Day dessert, but they can be made all year 'round – Lucky Charms know no season!
If you don't know that I have a slight obsession with Dairy Queen Blizzards, you don't know me at all.  If I told you how many of them I ate while I was living in Miami in 2012 you would be totally disgusted!  At the time we didn't have a Dairy Queen here in Rochester and there was one in walking distance from where I was staying in Miami.  Not only that, but Dairy Queen restaurants were EVERYWHERE when I went down south and they constantly called out my name whenever I passed one.  I combined my obsession with Blizzards and my recent rekindled love for the beloved cereal, Lucky Charms, and made a fun, thick, creamy and colorful Blizzard of my own.  I think I should sell my idea to Dairy Queen 😉
P.S.  This is probably only a food blogger problem, but have you ever had this brilliant-to-you original idea and made the "mistake" or doing an internet search only to find out it's been done before?   The old saying holds true:  "It's all been done before".  Alas, I was not the first person to think of this idea, but hey, great minds think alike!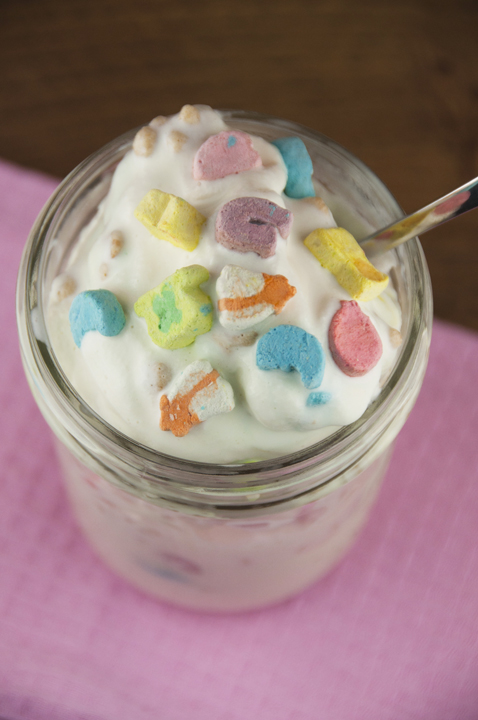 Lucky Charms Blizzard
Serves:
*makes 2 decent sized Blizzards*
Ingredients
4 cups vanilla ice cream (use a good quality ice cream- I used Perry's)
½ cup milk
2 tbsp heavy cream
2 cups Lucky Charms Cereal
extra Lucky Charms marshmallows from the cereal for sprinkling on top after blending
Instructions
Place ice cream, milk and heavy cream in a blender and blend until smooth (will be thick – this is good).
Take off the blender and stir in lucky charms cereal with a large spoon.
Pour into 2 large glasses and sprinkle with additional lucky charms marshmallows on top.
Serve immediately and eat with spoons! You don't want it to get melty!
Recipe source:  after researching, similar Blizzard treat originally shared on sweettreatsmore.com