Salted Caramel Easter Popcorn
This is the best recipe for fun and easy salted caramel Easter popcorn that your family will love! It would be perfect for a spring party or for your kids' classroom.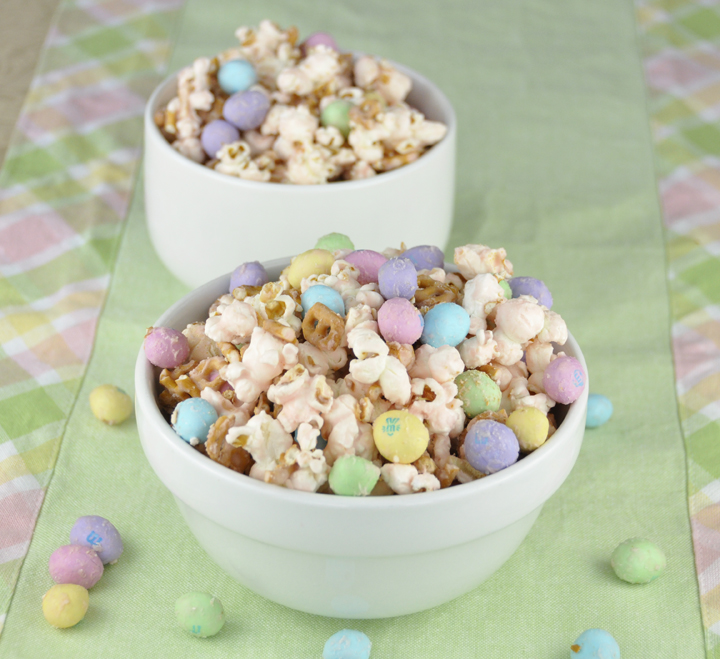 Jumping right from St. Patrick's day straight into the Easter holiday!  Is it just me or does Easter seem to come so early every year?  It always sneaks up on me, especially when it falls in March or the very beginning of April. I'm so excited to share this Salted Caramel Easter Popcorn with you and you will love it!
With Easter on the mind, I decided to make this festive holiday popcorn – Salted Caramel Easter Popcorn.  This would be a great homemade treat to put into your Easter baskets this year or to give as gifts. The beauty of this popcorn is that it's so versatile, very much like my Easter Bunny Tail Chex Mix.
You can make it any color you want (or leave it plain white) and can substitute in any candy that you are feeling at the moment.  I particularly enjoyed the pink because it's not every day you get to eat pink food!  The color alone kept my hand going into the bowl. I'm not sure what my favorite Easter snack is now: this popcorn or my Easy Bunny Bark.  I'm also very partial to peanut M&M's.
Mr. Wishes would probably have preferred the almond ones.  Actually, not "probably" – he looked at the bag of M&Ms with a very disappointed look on his face because they were not the almond kind.  This probably would have been awesome with almond M&Ms. Maybe he's on to something.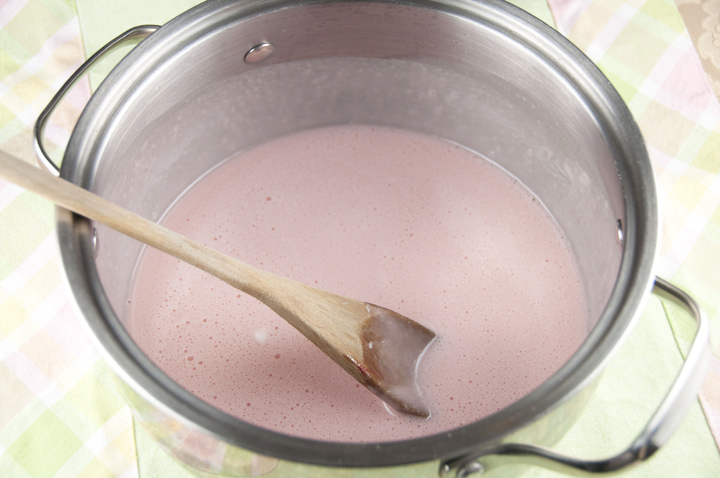 This Salted Caramel Easter Popcorn will definitely satisfy your sweet and salty snack craving and you can enjoy it all springtime long.  What could possibly be better with popcorn and M&Ms than salted caramel? Just have fun with it!
Feel free to check out all of my Easter Recipes. I put them all in one place for you to make it easy! You might also love these Easter Mini Funfetti Cupcakes from my friend Amy.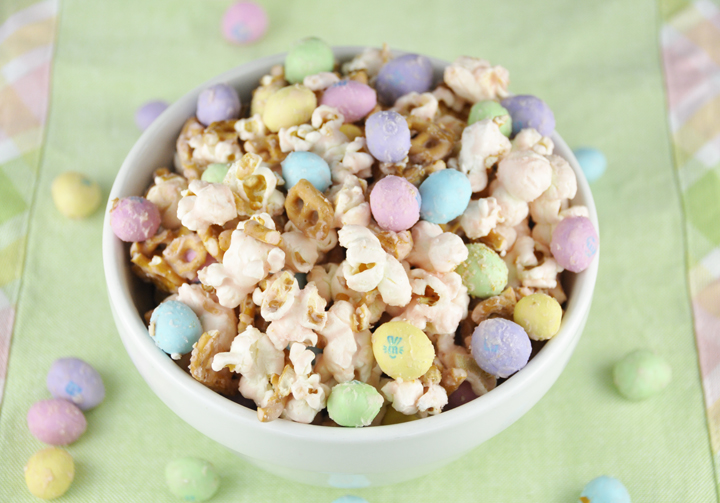 Salted Caramel Easter Popcorn
Prep time:
Cook time:
Total time:
This is the best recipe for fun and easy salted caramel Easter popcorn that your family will love! It would be perfect for a spring party or for your kids' classroom.
Ingredients
*makes about 8 cups of popcorn
6 cups plain popped popcorn* (make sure you discard unpopped kernels!)
2 cups coarsely chopped salted pretzels
1 cup granulated sugar
½ teaspoon sea salt, plus more for sprinkling later on
¼ cup water
⅓ cup heavy cream
½ teaspoon vanilla extract
1 cup miniature marshmallows
Drop of red food coloring to make the popcorn pink for Easter (might take 1 extra drop to get the right shade), optional
1½ cups Easter Peanut M&M's
Instructions
In a large bowl, combine popcorn and pretzels. Set aside.
To make the caramel:
In a medium saucepan, bring sugar, ½ teaspoon salt, and water to a boil over medium-high heat. Boil, undisturbed, until mixture is amber in color, for about 8-12 minutes. Remove pan from heat and slowly pour in the heavy cream. Be careful because the mixture will bubble up. Stir until smooth.
Add vanilla extract, marshmallows, and drop of red food coloring into the pan. Stir until marshmallows are completely melted and mixture is smooth.
Pour caramel mixture over popcorn and pretzels and gently stir with a rubber spatula until popcorn is well coated. Stir in the M&M's. Transfer mixture to a large baking sheet and sprinkle with sea salt. Let cool completely.
*Note
-I used air popped popcorn, but stove or microwave popcorn will work as well. I also used Easter Peanut M&M's but feel free to use your favorite M&M's or other Easter candy. Robin Eggs or Mini Cadbury Eggs would be good!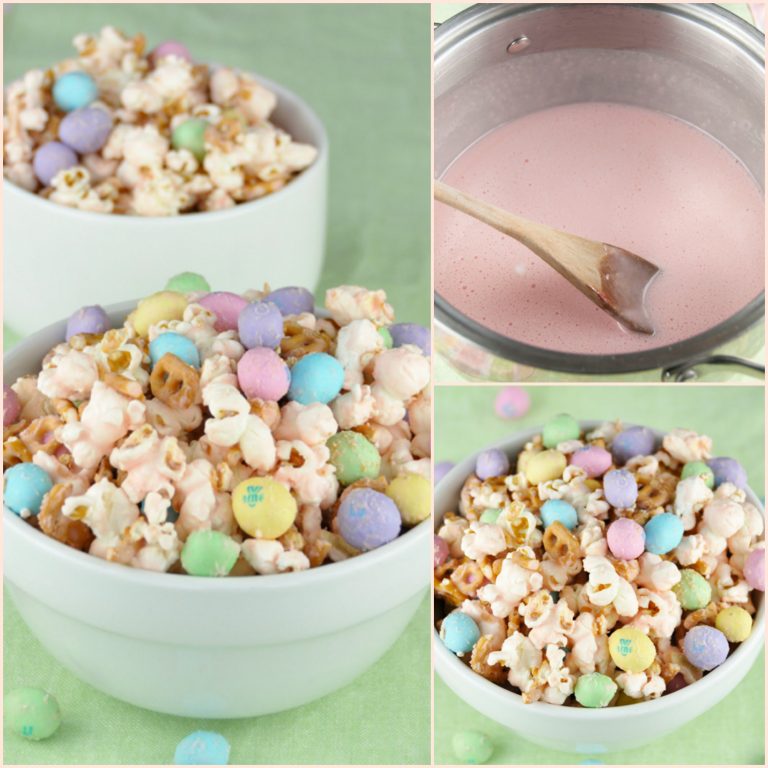 Recipe source: adapted from twopeasandtheirpod.com