Andes Mint Fudge
An easy recipe for Andes Mint Fudge! Rich, mint chocolate flavored Andes fudge will quickly become one of your favorite fudge recipes!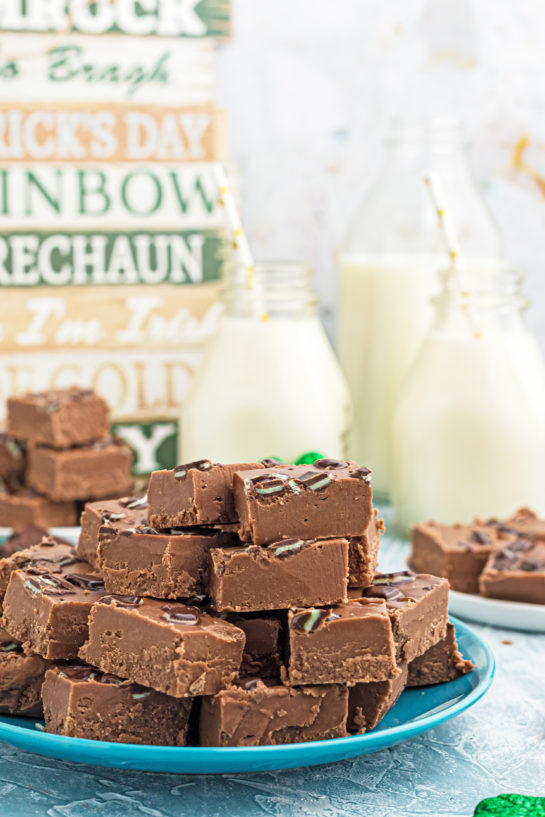 I wish I could express to you just HOW excited I am about this Andes mint fudge. I mean, I guess I could try to explain it to you, but it would have to include a plethora of exclamation points.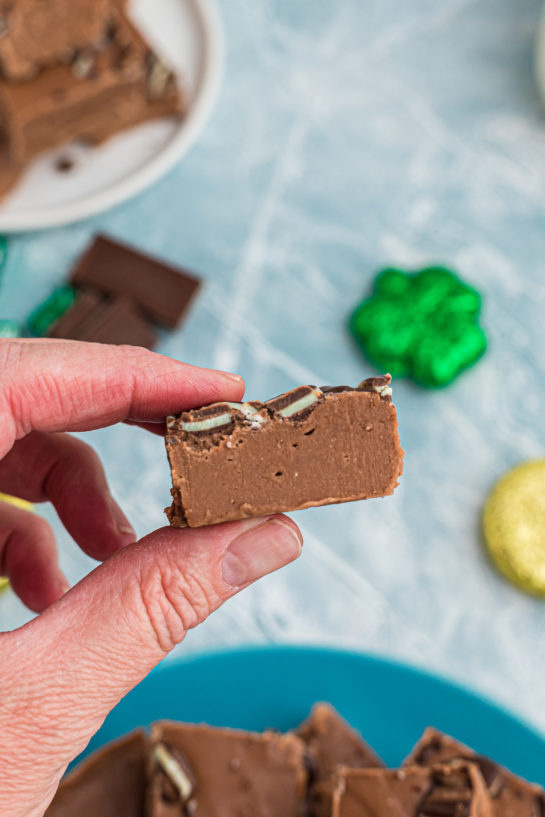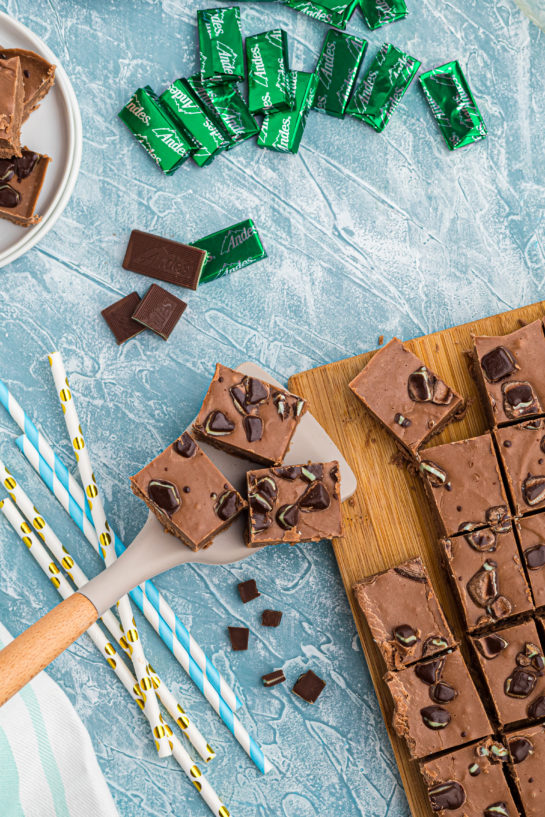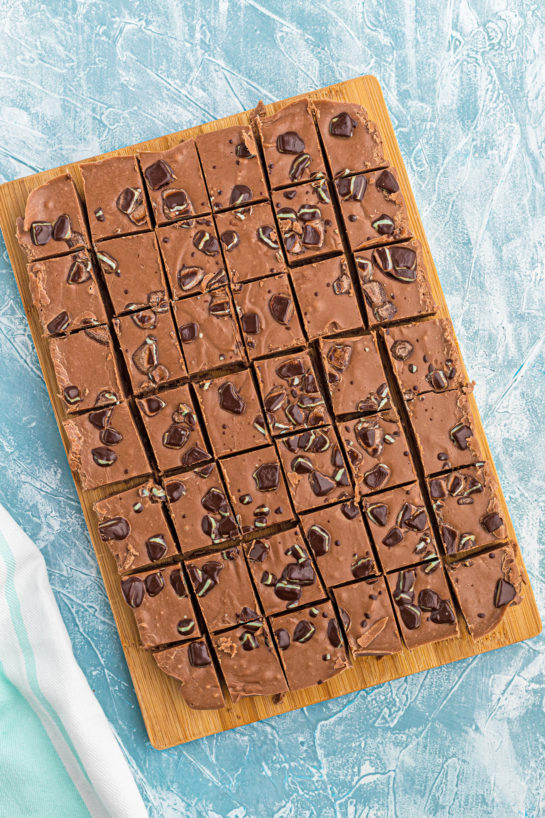 Which I often to try to control because I know how annoying it can be. But at the same time, it is nearly impossible because my entire thought process when I'm writing about food I love is just ONE GIANT EXCLAMATION POINT most days.
I love St. Patrick's Day recipes, and especially love the combination of chocolate and mint. I thought to myself, "what better treat to make this St. Patrick's Day than an Andes candy flavored fudge?" Andes Mint Fudge was born.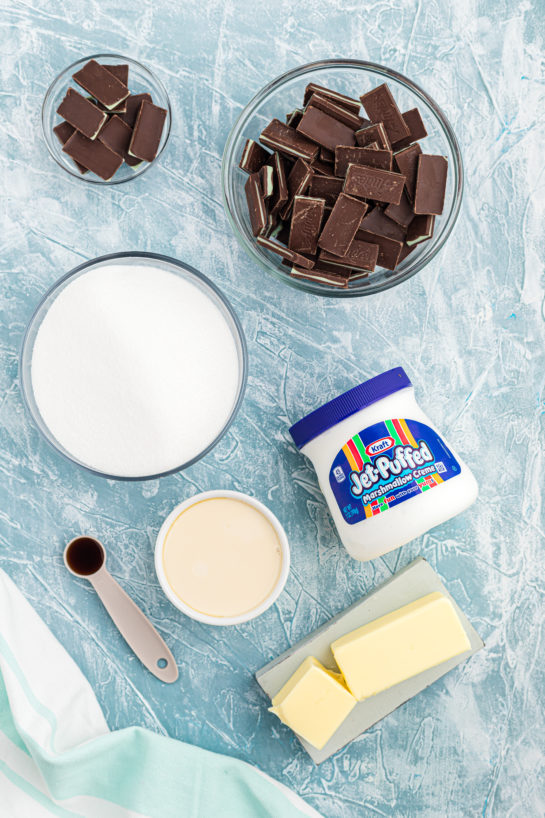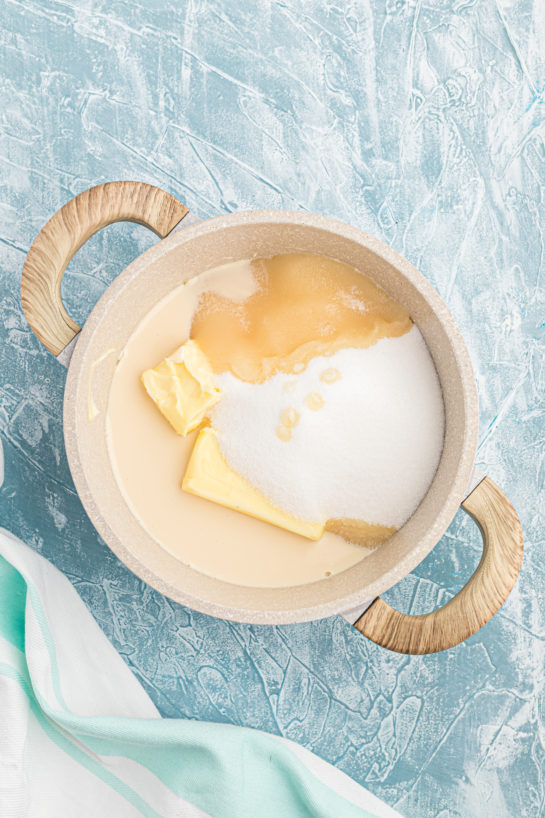 If you love mint and chocolate together like I do, you are going to go crazy for this Andes mint fudge. It reminded me of my Fudge Mint Oreo Brownies, but in fudge form. This fudge is also great for Christmas! I know, I know, the holiday just passed. But it will be here before we know it. Not that I'm counting down the days or anything…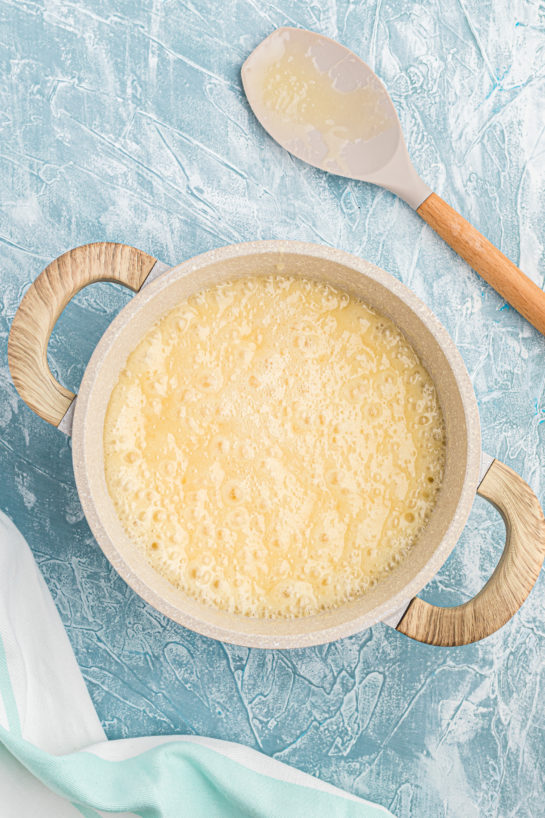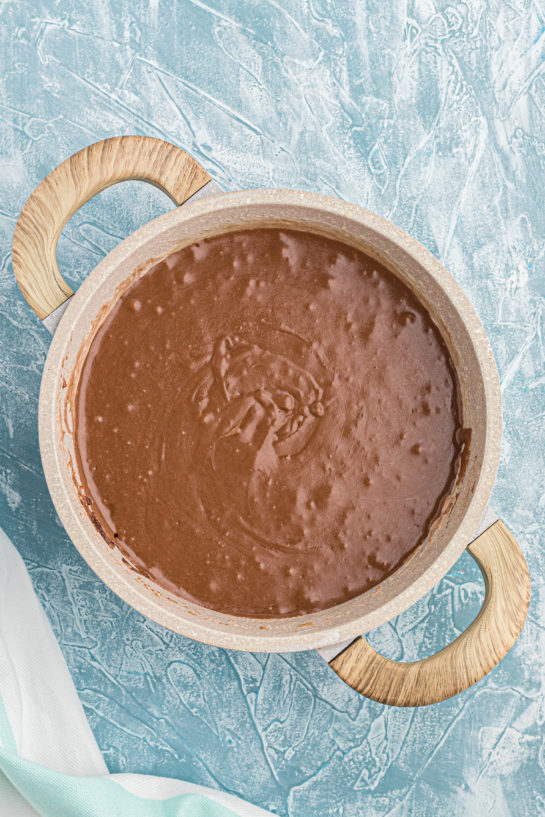 I don't really love fudge unless I'm in certain situations or moods or just really, really hungry and desperate for chocolate. I mean, my stance has always been that plain chocolate fudge is boring and sad. But I also don't love nuts in fudge. I'm under the strong belief system that nuts only belong in little glass bowls sitting on your grandma's coffee table (sorry, Grandma).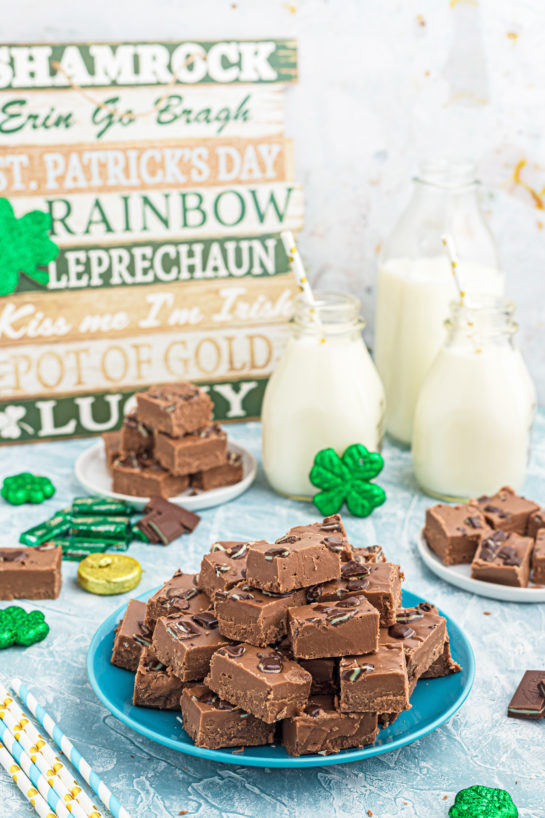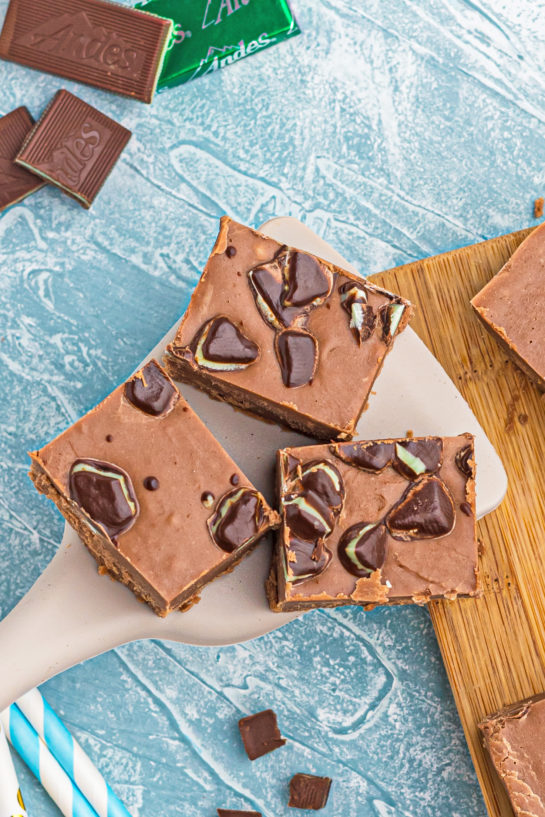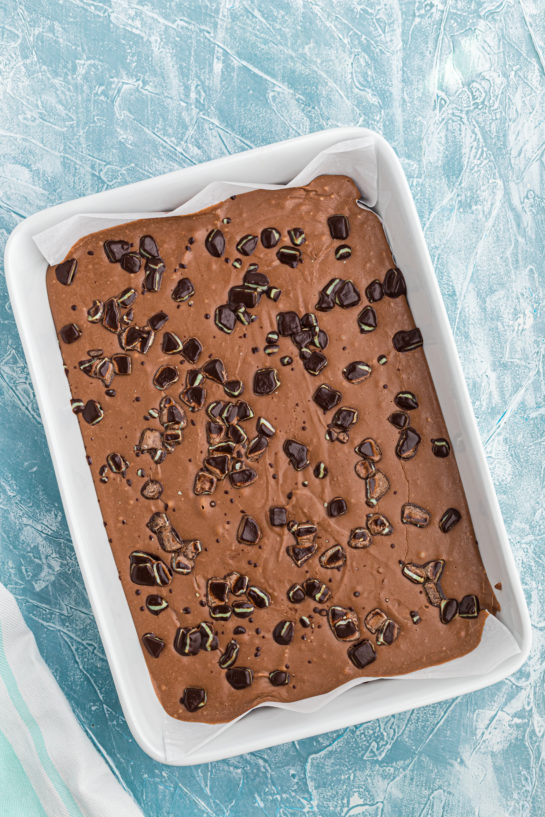 So, you know this by now that every year around every single holiday I tell you some lame story about how I really don't like fudge. I then proceed to give you a recipe or two for fudge. Spoiler: I'm not changing it up this year.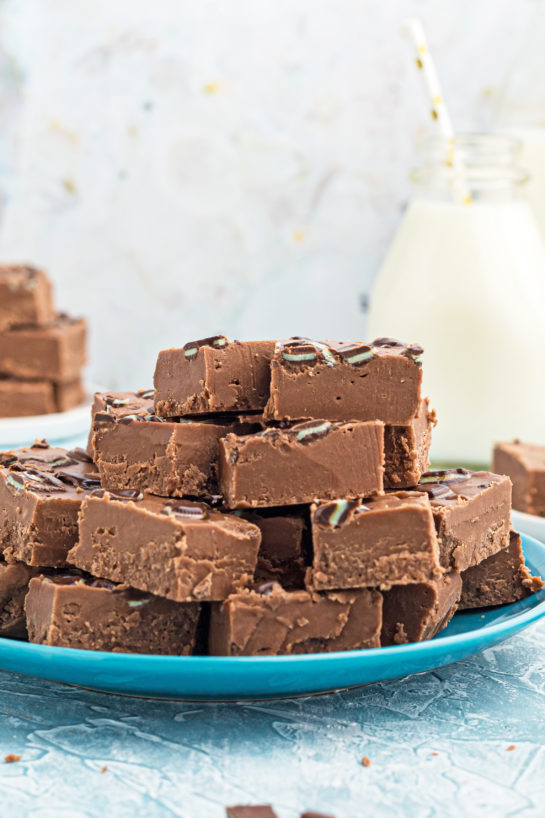 So, make a batch of Andes Mint fudge for your family for St. Patrick's day and this holiday season and see for yourself how delicious it tastes. Or, spread some holiday cheer around your office or neighborhood with a batch of it to give away as edible gifts. Either way, it is a must-try! I also used Andes candies in these Andes Mint Cookie Dough Truffles.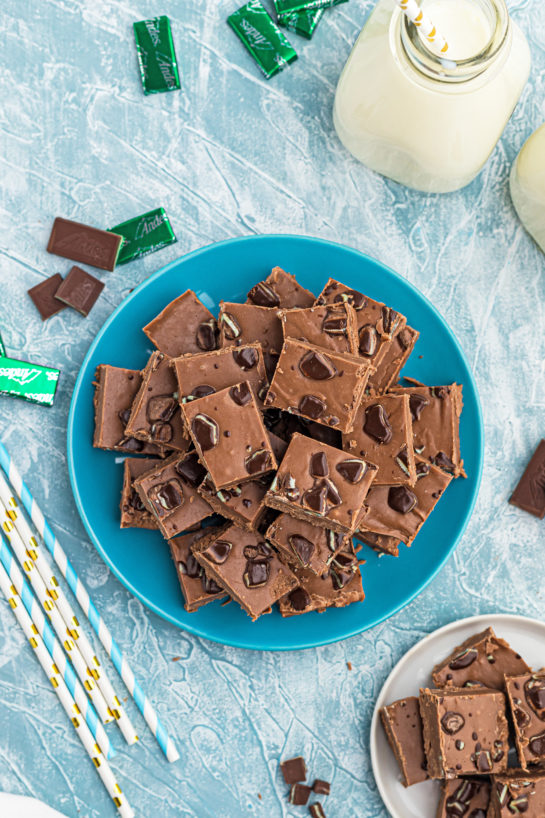 This Andes mint fudge is fool-proof, so simple to make and my entire family loves it. You might also already have most of the ingredients to make it. Winning.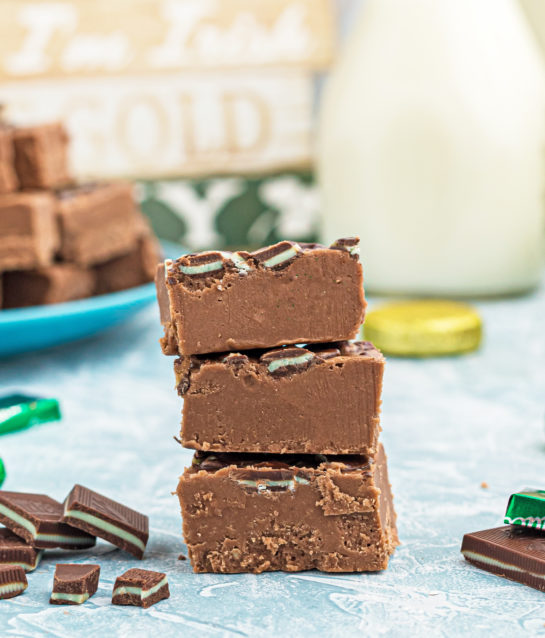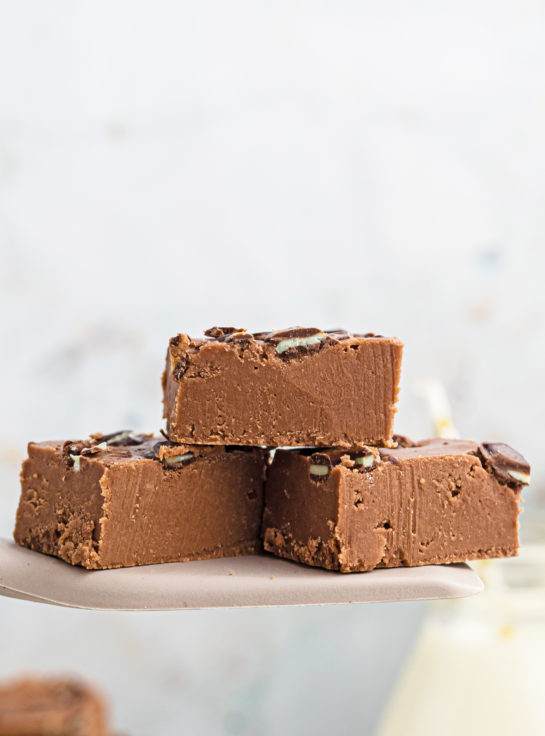 Andes Mint Fudge
An easy recipe for Andes Mint Fudge! Rich, mint chocolate flavored Andes fudge will quickly become one of your favorite fudge recipes!
Ingredients
3 cups of white sugar
¾ cup unsalted butter
1- 5 oz. can of evaporated milk
1- 7 oz tub marshmallow creme
3- 4.67 oz packages of Andes Mints (2 ½ packages for fudge, 70 unwrapped pieces for fudge, and 14 crushed for topping.
Instructions
Use a parchment paper sheet to line a 9x13 baking pan, leaving a small amount of parchment paper up the sides of the pan. Set the pan aside.
In a medium heavy-bottomed saucepan (or use a Dutch oven), combine the sugar, butter, and evaporated milk. Keep on medium to high heat, and whisk until the mixture begins to boil. Once it boils, keep on medium heat until it begins to foam or froth on top. Remove the pan from the stovetop, and quickly stir in the marshmallow creme and mints. Continue to stir them until the chocolates have all melted, and the creme is dissolved into the chocolate mixture. It will look smooth and creamy.
Pour the mixture into the prepared baking pan and spread evenly.
Sprinkle the top with the additional crushed Andes mints.
Place the fudge in the refrigerator for about 1-2 hours, until it is firmly set.
Lift the fudge out of the pan by holding onto the side of parchment paper. Cut into desired sizes and serve.