Pork Tenderloin with Apple Cider Reduction + Pass the Pork Tour!
An easy Pork Tenderloin with Apple Cider Reduction that comes out so moist and tender every time and is a great recipe for the holidays or a dinner party.  In this post I will tell you all about my recent trip to Iowa for the Pass the Pork Blogger Tour to learn about #realpigfarming!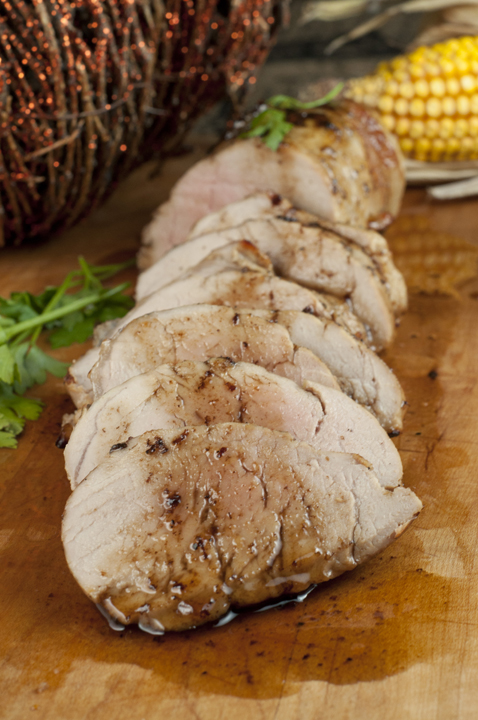 You guys, I went on an AMAZING trip earlier this month to Iowa for the Pass the Pork Blogger Tour put on by the National Pork Board.  If you follow along on my Instagram page, you have seen a glimpse into the trip.  I have been so excited to tell you all about it!  My friends and family have heard every single detail of my trip so far (some more than once) so now I get to tell all of YOU about it!  I am honestly so stoked and enthusiastic over all the knowledge I took away from this trip and just want to spread the word. Ten food bloggers from all different parts of the country came together in Washington County, Iowa to learn firsthand everything there is to know about pig farming and what it entails (farm to fork).  I made so many new friendships in my short time there and have a new love and appreciation for pigs and pig farming!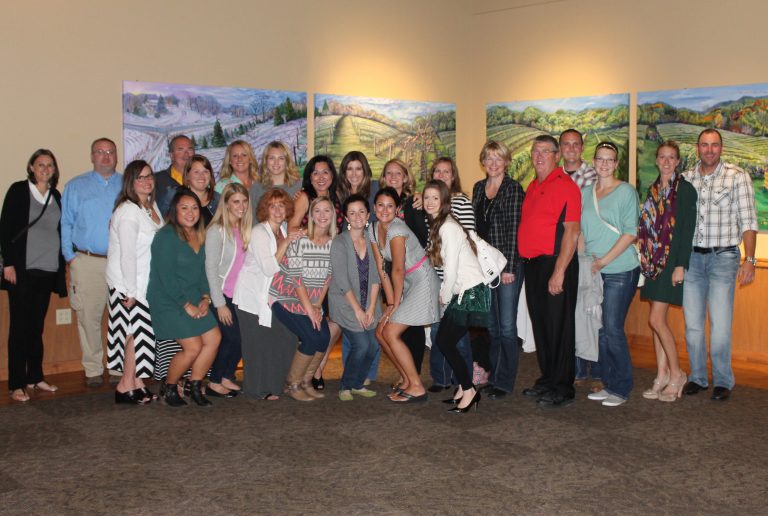 We had the opportunity to tour Benneman Farm during our time there which is a family run swine and grain operation.  Let me tell you, these very dedicated farmers work so hard and have such long days!  Their ultimate goal is the produce the highest quality pork products for consumers and promote the pork industry.  I even helped a pig (a sow) deliver one of her piglets!  Anyone who knows me can pick their jaw off the ground now 🙂  It was an enlightening and incredibly fascinating experience.  We learned all about the time, care, and techniques used to raise all of the piglets and their mothers.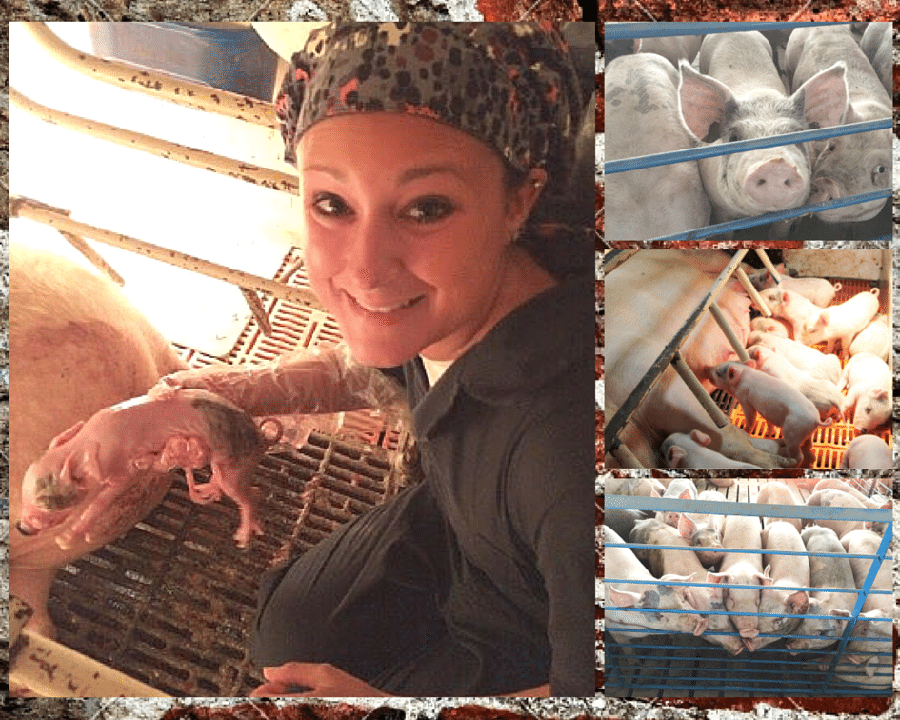 They shared their excitement with us and it really showed just how much passion they had for what they do.  The pigs are very well taken care of on this farm and I got to personally witness this.  It just put a huge smile on my face and continues to do so when I reflect on it.
Fun fact: did you know that the ratio of pig to person in Iowa is 7 to1?  Of all that I learned on the Pass the Pork tour, that was one of the facts that definitely stuck out to me!  I had never been to Iowa before and learned that they are actually the largest pork producing state in the U.S.  They have lots and lots of corn and soybeans in Iowa because they grow best there and are the best energy-packed and abundant food source for the pigs.  Brenneman Pork grows 3,500 acres of their own corn and soybeans and process it on site in their feed mill (pictured below).  The pigs consume the corn and soybeans and then produce the manure that feeds the crops.  It's definitely a very sustainable "you can't have one without the other" type of relationship!  With the food course being so close to the pigs, it helps keep prices of pork down which is super beneficial for everyone, including the consumers.  Brenneman Pork works hard to constantly improve their farming practices each and every day.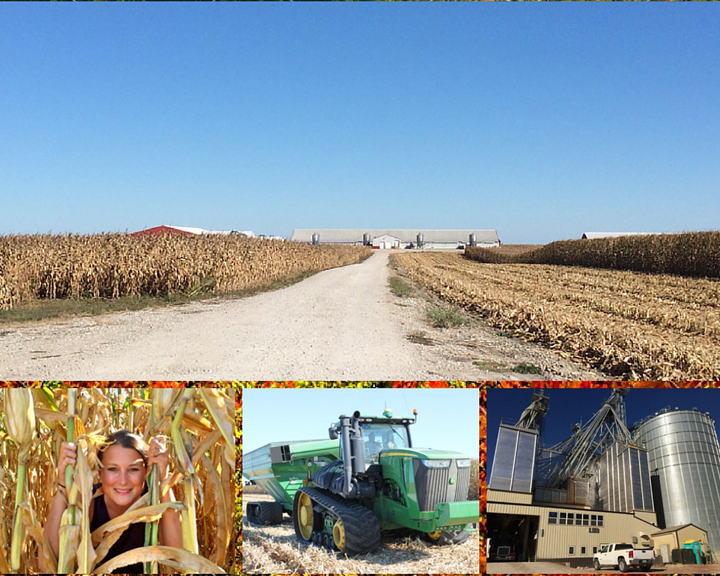 Every single employee on this farm that I encountered truly cares so much for their pigs and it is so evident.  A direct quote from Rob Brenneman that I love:  "That's what I feel I'm here for. I'm not here just about making money. I'm not here just to satisfy my own needs, because I could have stopped a long time ago. I'm here because I believe in the community, and I believe in the young people, and I believe in agriculture because agriculture is what makes a difference."  You can follow along on their Facebook page if you're interested in learning more!
The Pass the Pork tour was undoubtedly a once in a lifetime experience that I'm so thankful I got to partake in.  I'm still in shock over the unique experiences I had there.  Who gets to help deliver a piglet in their lifetime?!  I will never forget this trip and can't wait to make my way back to Iowa eventually!
I think it goes without saying that we ate like royalty during the Pass the Pork tour.  Let me give you a quick example:  our delicious lunch on Brenneman farm consisted of pork chops on a stick, pork belly burgers, ham balls (pretty much the best meatballs known to man) and a side of BACON!  In a perfect world I would be able to eat like that every day, for every meal…and not drop dead of a heart attack.  Ha!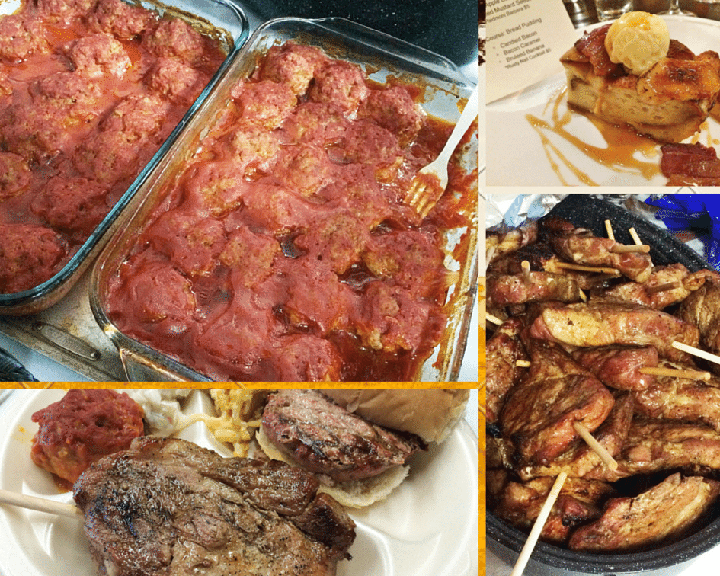 Of course, in honor of this amazing trip, I had to share a pork recipe with you all today that I made this week.  The Pass the Pork tour honestly gave me this brand new confidence when it comes to cooking pork.  I had admitted to the group at some point during the tour that I hardly ever cook with pork because I'm always so disappointed in the results.  There is nothing worse than the dried out pork chops you ate growing up, wouldn't you agree?  Sorry, mom.  I decided to give it another shot and was so glad that I did!  The pork tenderloin came out perfectly tender where I was actually able to cut it with the side of my fork.  I mean, that's how tenderloin should be, right?  Well, in the past – not so much.  My husband raved about this dinner and how juicy the meat turned out.  I was beaming!
The sauce/glaze in this Pork Tenderloin with Apple Cider Reduction thickens up so nicely, really sticks to the meat instead of running off, and was sweet enough to compliment the pork without being overly-sweet.  The vinegar didn't overpower the other flavors at all. The balance of flavors was spot on and went fantastically with the garlic mashed potatoes I served on the side.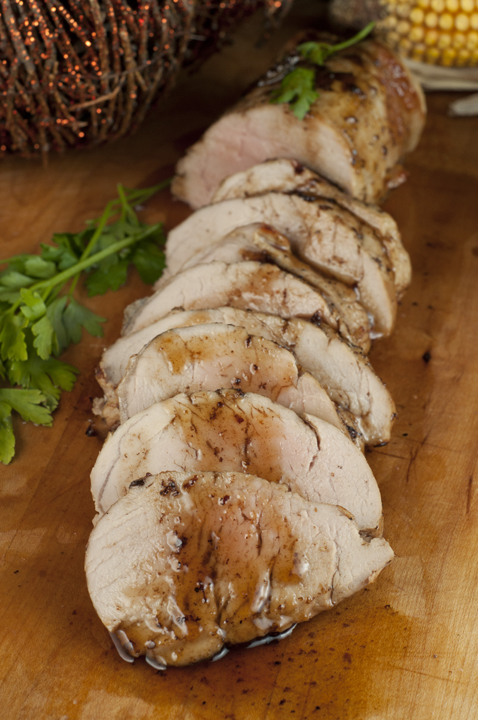 This meal definitely would work great as a special occasion dinner in the fall or for the holidays!  It's astonishing how affordable, easy, and fast this was to make.  It will look like you slaved over a stove all day, but in reality, the pork tenderloin is low maintenance and requires very little effort on your part.  Just let the pork do it's thing, be very mindful of the cooking temperature, and will have perfection every time!
One of my take-aways from the trip to Iowa that really resonated with me was the fact that the USDA has lowered the pork safety temperature to 145 degrees making those dried out pork dishes a thing of the past.  Eating dried out pork chops many times in my life was one of the reasons I wrote off cooking with pork.  Safe, healthy and sustainable pig care of farms like Brenneman farm is who we can thank for that.  Pork can be so much more enjoyable because of healthy pigs and resultant healthy pork!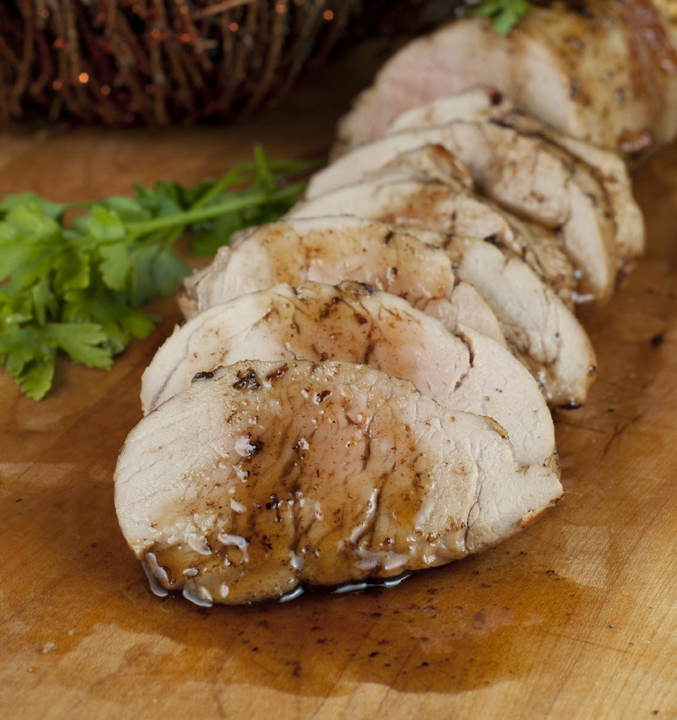 What is your favorite pork dish?  Do tell!  You can also find more delicious pork recipes and cooking tips on the
Pork Be Inspired
website.  Enjoy!
Pork Tenderloin with Apple Cider Reduction + Pass the Pork Tour!
Prep time:
Cook time:
Total time:
An easy Pork Tenderloin with Apple Cider Reduction that comes out so moist and tender every time and is a great recipe for the holidays or a dinner party.
Ingredients
2 (1 pound) pork tenderloins, cut in ½ crosswise
Vegetable oil
garlic powder
Kosher salt and freshly ground black pepper
1½ cups apple cider
½ cup apple cider vinegar
¼ cup real maple syrup
Instructions
Heat oven to 500 degrees F and arrange rack in the upper third portion of oven.
Pat pork tenderloins dry with paper towels, brush with oil, and season well with salt, garlic powder and freshly ground black pepper.
Heat a large frying pan (preferably stainless steel or cast iron) over medium-high heat.
Add 2 pieces (or as many that will fit without crowding) of pork tenderloin and cook until brown on all sides to create somewhat of a "crust", turning occasionally, about 4 minutes. This locks in the flavor and juices.
Set pork aside on a baking sheet and repeat with remaining pieces.
Place pork in oven and cook until an instant-read thermometer inserted in the middle of the tenderloin registers 145 degrees F, about 15 minutes (I took mine out at 140 and as they sat, the temperature rose to 145. This depends on how well-done you like your meat).
Meanwhile, place pan over high heat, add cider and vinegar and stir, scraping up any browned bits and mixing those in. Cook until mixture is reduced by ⅔, about 8 minutes.
Reduce heat to medium, stir in maple syrup and remove from heat until pork is cooked.
When pork is ready, remove to a cutting board to rest about 5 minutes. Warm sauce over medium-high heat, add pork to the same pan as the sauce and any accumulated juices and spoon sauce over meat to completely coat.
When pork is warm, return pork to cutting board and slice thinly. Serve with pan sauce spooned over. Enjoy!
 Disclaimer:  This post is sponsored by The National Pork Board.  The words and opinions expressed in this recap are strictly 100% my own, as always.
Recipe source:  adapted from Food Network episode: Southern Comfort