Peanut Butter Pumpkin Greek Yogurt Dip
Peanut Butter Pumpkin Greek Yogurt Dip is healthy, packed full of protein, and has all the flavors of fall in one delicious fruit dip!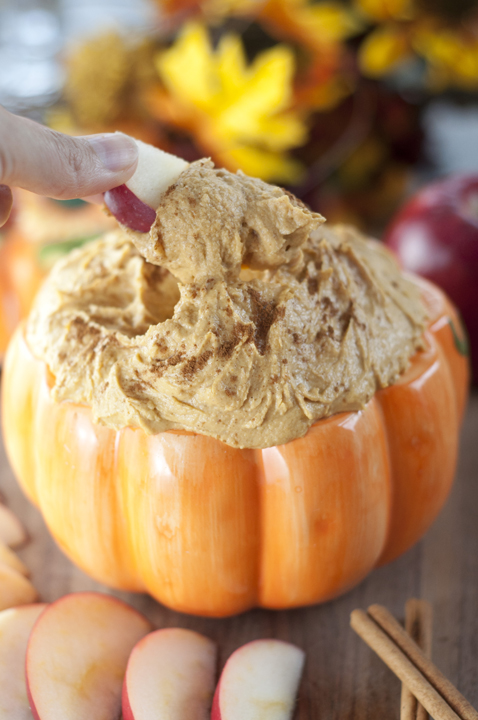 Happy Wednesday to you!  Welcome to the healthy dip of all healthy dips.  I put together a few of my most beloved ingredients, added some pumpkin, and made the magic happen with this Peanut Butter Pumpkin Greek Yogurt Dip.
It really is SO tasty and you would never guess that it's actually good for you.  Something that tastes like dessert that is good for me?  Sold.  This Pumpkin Greek Yogurt Dip is packed with protein thanks to the peanut butter and Greek yogurt and is sweetened only with real maple syrup!
I have to say that I used to have an aversion to Greek yogurt.  Eating it plain was just never my thing, but I am trying get more protein in my diet.  You can't even tell there is Greek yogurt in this Pumpkin Greek Yogurt Dip because of all the delicious flavors mixed in with it.  The yogurt is there to give it that perfect thickness and creamy texture.
Mr. Wishes and I are taking a vacation in a couple of weeks and have been working hard to try to get our butts in shape.  We love our protein shakes – sometimes before working out, sometimes after.
I don't know about you, but I get bored of the drinking the same smoothies and protein shakes over and over.  Sometimes I want a healthy pre-workout or post-workout snack that I don't have to drink through a straw!  I got to thinking that I should create a snack to get me in the fall mood that is still healthy.
I want to be able to mindlessly snack on something without feeling gross afterward, you know the feeling?  If I don't keep healthy snacks around then I am going to go for the "bad" stuff…let's be honest.  I have zero will power most of the time!  I served this dip with apples to get that complex carbohydrate goodness which helps give me energy.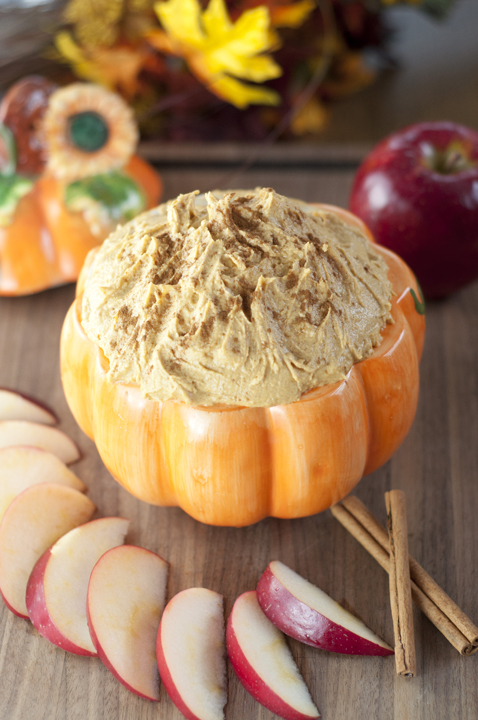 In general, Greek yogurt is a great way to lighten up many recipes and you don't miss out on taste!  It is just one of the many dairy foods that is extremely high in protein.
It has twice the amount of protein as most regular yogurts, due to the straining process. Six ounces of Greek yogurt typically contains 14–17 grams of protein. The same amount of regular yogurt has 7–8 grams of protein.
So, you may have noticed that people around you seem much more conscientious of the food they eat and finding out where it comes from.   Sometimes it's easy to forget or become disconnected from the farmers behind the delicious food you put on your table for your family every day.  I don't know about you, but I love knowing the background of where my food comes from as it gives me a different perspective and new appreciation for it!
I really love this new Acres + Avenues "Boxing Coach" video that was recently released featuring New York Dairy farmer and registered dietitian Abbey Copenhaver.  Abbey and her husband own Ivy Lakes Dairy in the town of Stanley, New York which just happens to be only about an hour from where I live here in Rochester!
If you watch this video you will see that host Jax takes Dana Chubb, a certified boxing champion and trainer, to spend a day on the farm with Abbey.  Jax then brings Abbey to Rochester, New York, to spend some time in a boxing ring.
You will see that Dana comes to realize how important the food she eats is in order keep her healthy in and out of the gym and give her the nutrition she needs.  Abbey also has unique insight into the farm-to-table story and shares this appreciation for the nutritious products farmers provide us with.  They both gain a lot of knowledge from each other and it's cool to watch!
 Acres + Avenues, produced by Dairy Management Inc., brings rural dairy farmers and young urbanites together to show the farm-to-table process of their favorite dairy foods and celebrate the shared passions that bring them together.
By putting themselves temporarily in each others' shoes, they learn more about each other and the interests they have in common, regardless of where they live or what they do for a living.  A little background on the Dairy Management Inc.:  they work on behalf of America's nearly 47,000 dairy farmers and importers and are dedicated to bringing safe and wholesome dairy foods to Americans.  Through marketing, promotion, nutrition education, and research programs, they work with local dairy promotion organizations (i.e. American Dairy Association and Dairy Council).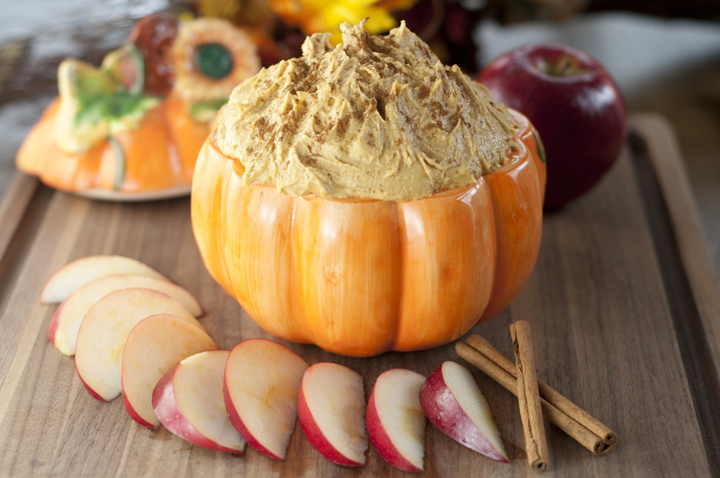 Of course, I am proud to represent my home state of New York that has over 5,000 dairy farms throughout the state and is ranked 4th national in dairy farming.  Very cool!
It is so fitting that I used Greek Yogurt in this Peanut Butter Pumpkin Greek Yogurt dip recipe because New York is the top yogurt-producing state in the country.  Did you know that yogurt is actually New York's official state snack?  Well, you learn something new every day!
One serving of milk, cheese or yogurt provides 8 grams of high-quality protein and 9 essential nutrients that your body needs to build and repair muscles.  When you have a regular exercise routine, this is so important.
Milk is the No. 1 food source of calcium, vitamin D and potassium in children's diets and it only takes one 8 oz. glass of milk to give you as much protein as 1 and 1/2 medium-size eggs.  After exercising or participating in sports, athletes are encouraged to refuel with low-fat or fat free chocolate milk because of the carbohydrates that provide energy and help refuel muscles, protein to support growth and repair of muscles, fluid and electrolytes to aid in hydration, and vitamins and minerals to help build strong bones and bodies.
Getting enough calcium and vitamin D is important to develop strong, healthy bones and muscles. Studies show that people who consume more calcium and dairy foods weigh less and/or have less body fat than those who consume little or no dairy.
I am speaking to myself here because I know I don't get nearly enough.  It's so easy to give your body that protein it needs!
If you're in a pumpkin cheesecake mood, try my Double Layer Pumpkin Cheesecake.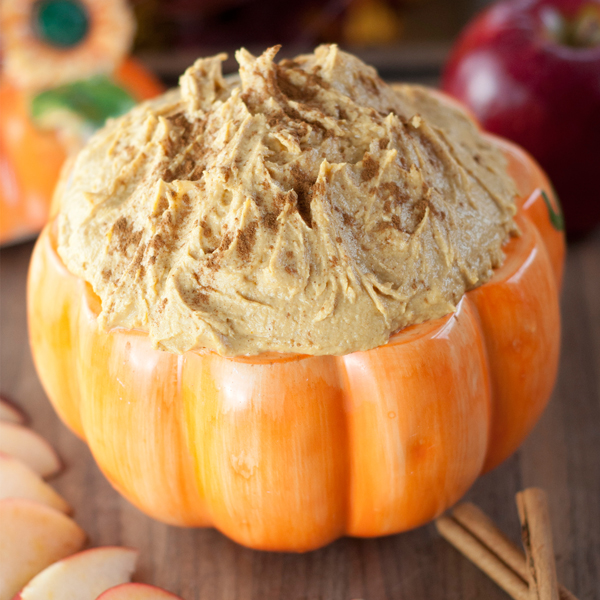 Disclaimer:  This post has been sponsored by ADADC.  All opinions remain 100% my own, as always.