Our First Trip to Savannah, GA: Where to Eat and What to Do
All about my first trip to Savannah, GA: I will give you trips on where to eat in Savannah, Georgia and what to do to make the most of your time spend there.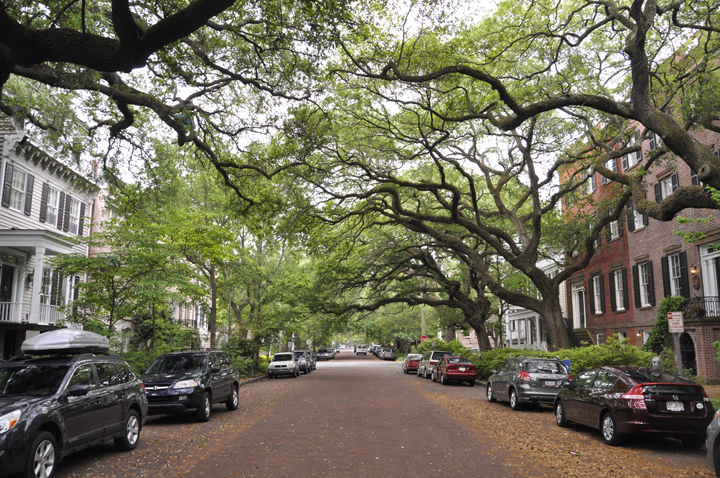 For someone who grew up in the north east, I tend to embrace most things Southern (especially country music)… and, to me, nothing epitomizes Southern grace and charm quite like Savannah, GA. Here it is – where to eat and what to do in Savannah!
My husband and I were heading to Georgia for a friend's wedding back in May (yes, I'm a little late with this post!) and we were lucky enough to escape to Savannah a couple of days early to explore the town that we have heard so many great things about. We stayed at the Hyatt Regency on W. Bay Street, which was within walking distance from everything we wanted to see in the historic district of Savannah. Our room overlooked River Street – we had such a beautiful view!
I have SOO many pictures from our time there, but I felt the need to limit them for your sake!  I think I really could have taken a picture of something beautiful every 4 steps!  Of course we had a zillion things on our "to see" list, which ensures we will return, because you can't possibly see everything in two days.
Our first morning there we had breakfast at Clary's Restaurant.  We both had huge omelettes that came with mouth-watering buttermilk biscuits and I ate the whole darn thing despite the enormous portions.  It is an above average greasy spoon with very friendly servers, quick service… and it's a nice little slice of Savannah and definitely worth a stop if you are ever visiting!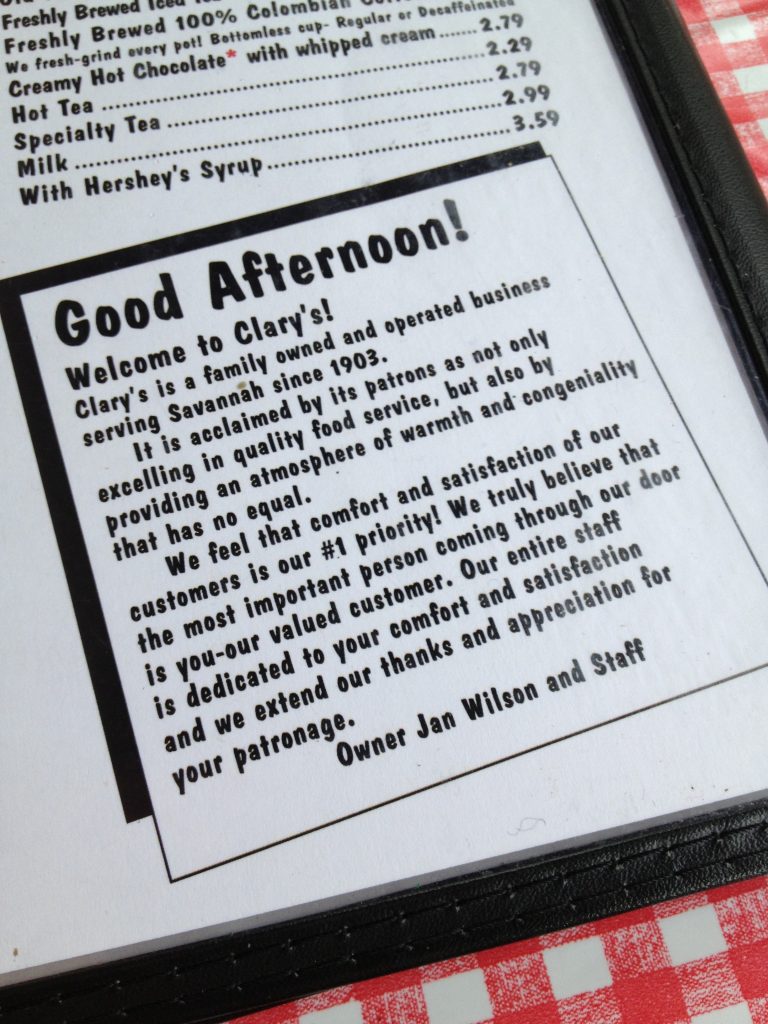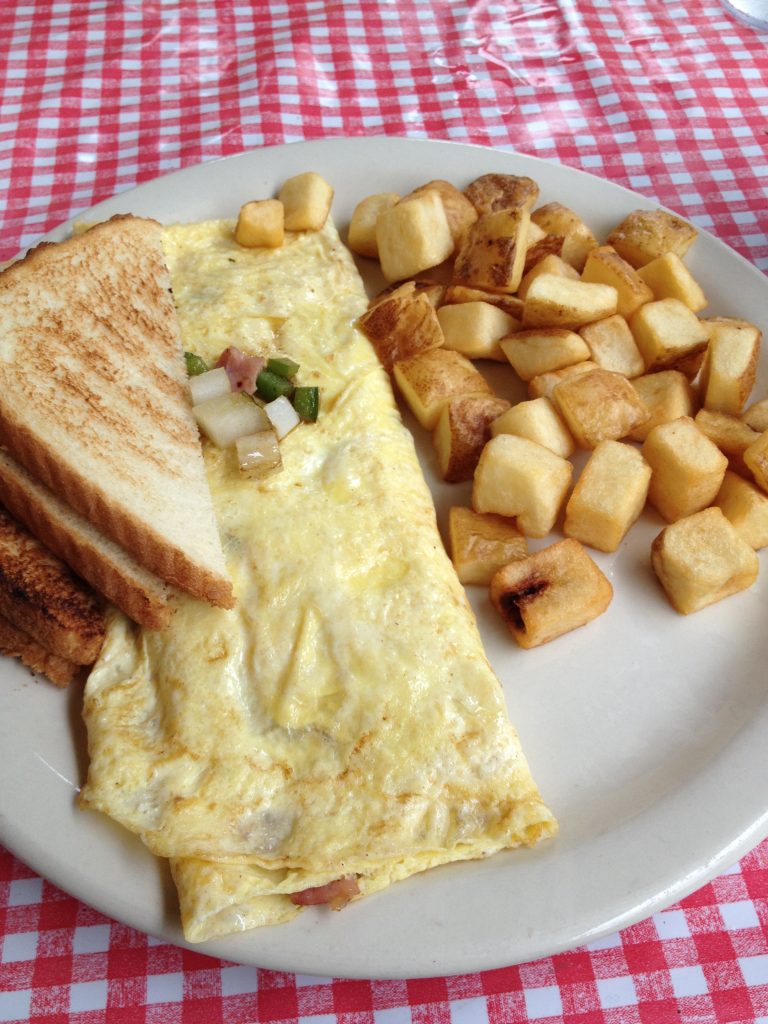 The historic district of Savannah has 24 squares (2 of which have been lost after being built upon), countless beautiful homes, Jones St. (voted the most picturesque in America by Southern Living Magazine), River Street which is lined with many pubs and shops, and just so, so much to see in a short amount of time!  Walking around Savannah is one of the most beautiful walks I've ever taken.  Many of the streets are lined with hundred-year-old oaks dripping with Spanish moss…. I just love Spanish moss!
We went to The Pirates' House for our one dinner there.  What a great place!  The meal started off with honey glazed biscuits and cornbread, and those biscuits were by far the best ones you'll find anywhere. They came with orange marmalade and a sweet, soft cup of butter.  My husband ordered the pecan-crusted chicken and it was to die for (he let me try a few bites).  I ordered the shrimp carbonara and it was so delicious.  Not only is the food good, but the atmosphere is even better.  If you eat there, go with an appetite!  Overall, this place is unique and it should be on the stop list for any Savannah tourist.  A lot of cool history, and a beautiful, historic interior.  The old architecture is simply beautiful… the high ceilings, old wood floors, classic color scheme… very true to itself, and the city.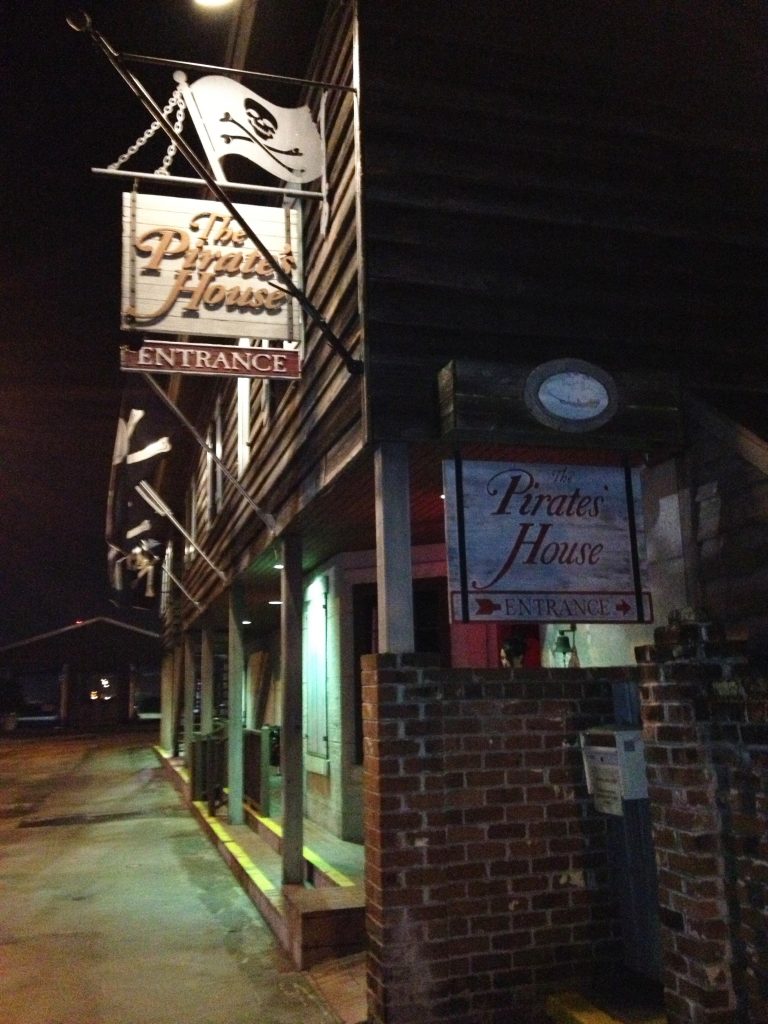 We also got to stop at the Cathedral of St. John the Baptist which is a very beautiful cathedral located in the historic district of Savannah.  Dedicated in 1876, it is known for being one of the largest and most beautiful in the South.  This church is absolutely beautiful.  Whether you're visiting from out of town, or are a local member of the parish, you've got to appreciate the splendor of this place.  Pictures really can't do this place justice.  The vaulted ceilings, the Stations of the Cross and the windows must be seen in person to appreciate.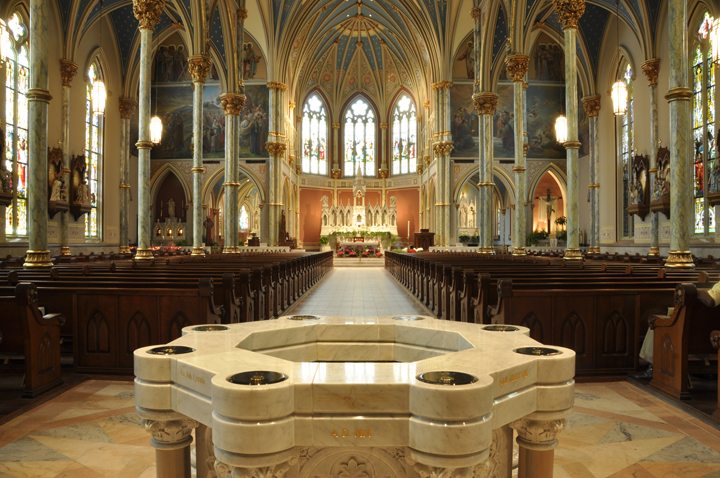 I didn't get a chance to do the Paula Deen tour, but I did go into her gift shop and restaurant.
Another place we wanted to try in Savannah, GA but didn't get the chance to was the famous Mrs. Wilkes' Restaurant.  We didn't realize that you had to get there early and wait in a line, so come early and be prepared to wait for an hour and a half or so!  The restaurant is only open Monday – Friday from 11 a.m until 2 p.m. and I'm sure the experience and the waiting are more than worth it.  We had read that there is no better Southern home cooking or better atmosphere anywhere else in Savannah than this place.  It's also a great way to meet new friends as the seating and service is family style.  Do not miss this place and go there hungry because I hear it is a LOT of food!
I will definitely be making a trip back to Savannah, GA in the future as there was so much more to see that we didn't get around to.
Have you ever been to Savannah, GA? I'd love to hear what you thought of it! Check out my Where to Eat in Boston post if you're ever visiting there.