Good Eats & Good Times in Pensacola, Florida
Here are my recommendations for places to eat and things to do in Pensacola, Florida when you're on vacation in Florida looking for good restaurants.
Pensacola is the westernmost city in the Florida Panhandle and I was lucky enough to spend just one day there back in May.  We were in Georgia for a wedding and to visit Savannah for a few days and then made the drive down to Pensacola to visit some friends of ours who live there.
Of COURSE, thanks to my hubby, on the way there we had to take a little detour across the Alabama state line so that I could have myself a quick visit to the Chattahoochee State Park!  Here is a picture of me in front of the Chattahoochee River which my all-time favorite country song by Alan Jackson is based on.  This made my entire week life!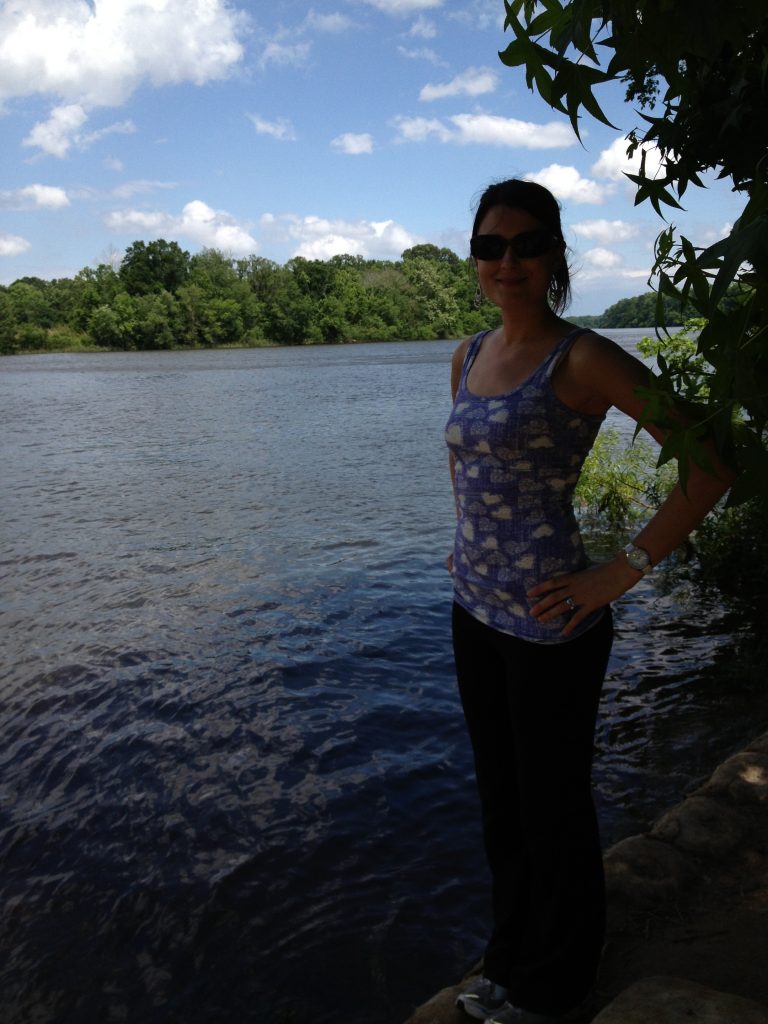 I don't know about you, but when I travel to a new place that I've never been before, the first thing I do is search online for must-see places to visit and, most importantly– the best restaurants to eat at (since my life revolves around food).  Since we didn't really know our way around at all, we used our short time there wisely and headed down to the infamous downtown Pensacola.  Whether you are coming on vacation or moving to Pensacola, I encourage you to visit the beautiful downtown area and hope that this gives you just a couple of good ideas of things to do!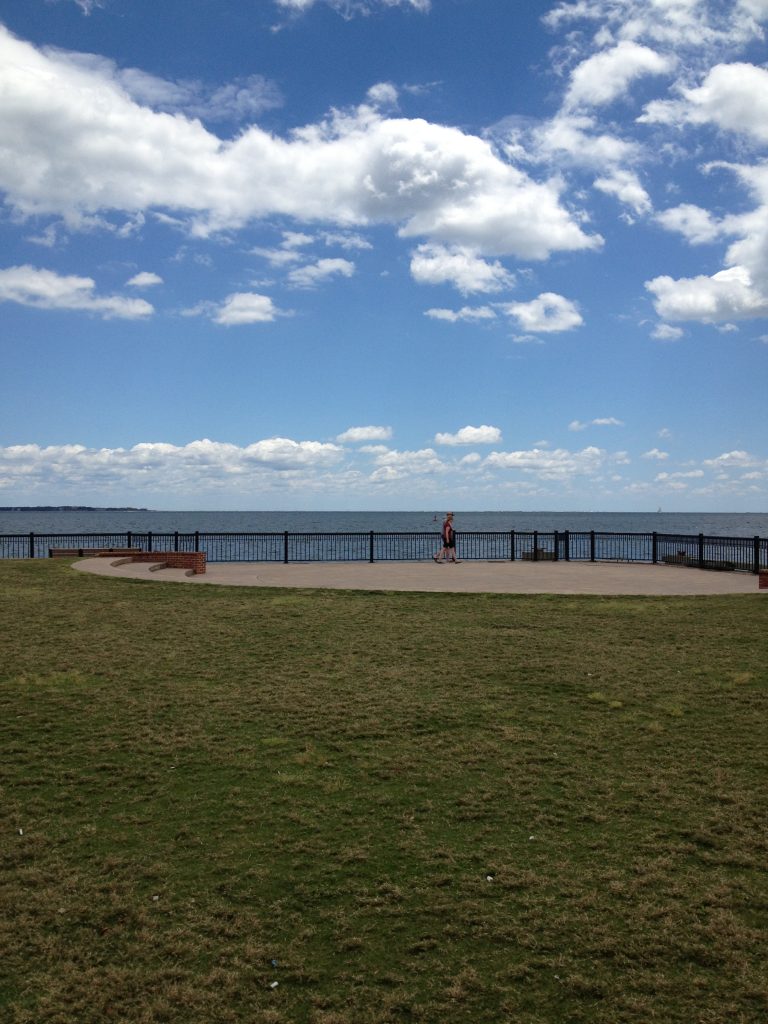 First, we walked around downtown and went down to the water and walked along the pier for a little while.  Very nice views!
We then chose Carmen's Lunch Bar in Downtown Pensacola that features an eclectic menu of delicious soups, fresh salads, savory tapas, and a variety of homemade sandwiches paired with boutique wines, imported beers and signature iced teas.  It just opened in October of 2012 and has flavorful southern and also international cuisine presented in a nice relaxing, intimate, social atmosphere.  The lunch menu was limited but had some great choices on it and from reviews I've read, ALL of the food is delicious.  There is a nice variety, so even with the small number of choices everyone should be able to find something they are in the mood for.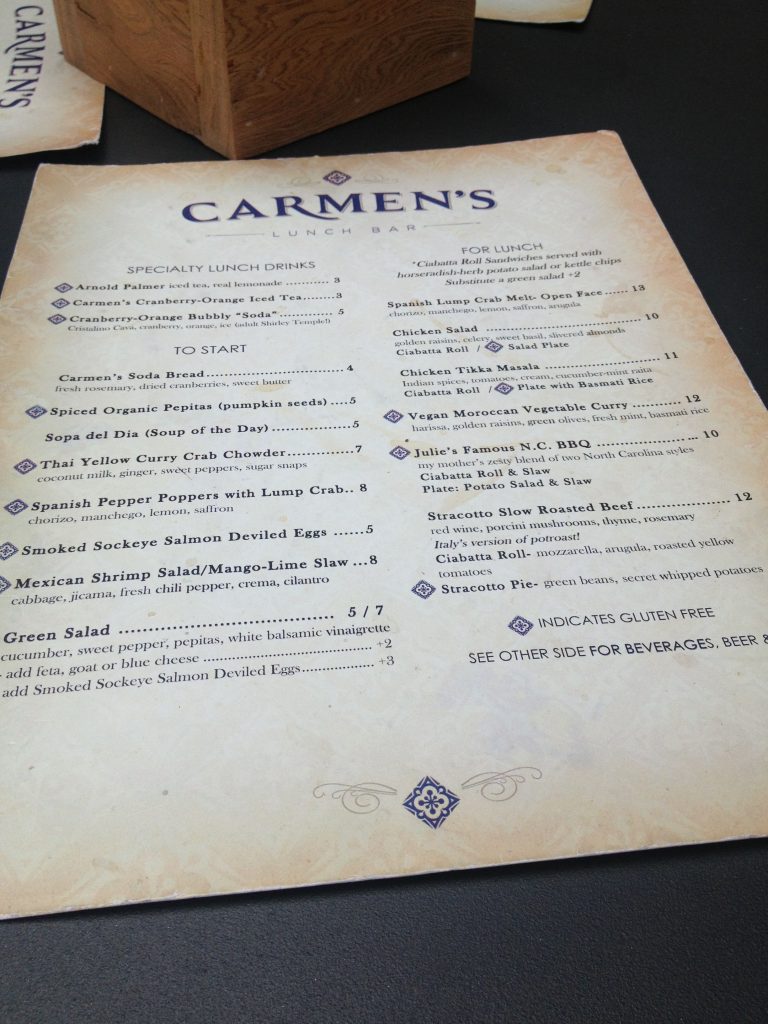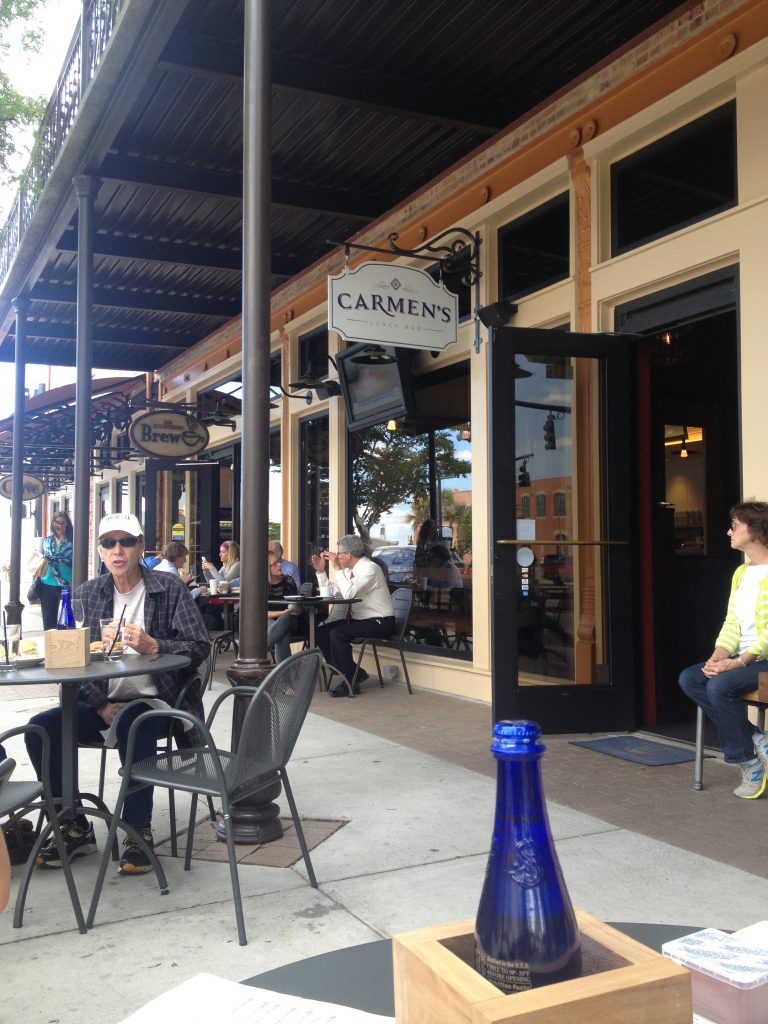 They offer unique food choices with farm fresh options and local produce.  Their diverse menu offers specialty soups, fun sounding appetizers like "Sockeye Salmon Deviled Eggs", delicious sandwiches and seasonal selections. The chicken salad that I ordered was to die for! I finished every last bite.  We sat at a table outside overlooking the surrounding historic architecture of downtown but there is some indoor seating around a large bar. The restaurant is on the small side with limited seating so I would give yourself extra time in case there is a wait to be seated.  We were there in the middle of the afternoon on a weekday and had no problem being seated outdoors right away.  Also, speaking of time, the service was a little slow there so also be prepared for that.  Hey, it's better than being herded out and feeling rushed!   I loved my experience as well as the food at Carmen's!
The Bodacious Olive is a boutique olive oil store, pasta restaurant and market that we also visited and is located almost right next door to Carmen's (with only a coffee shop in between).  This awesome little shop not only contains all things olive oil, but all the things balsamic.  Although the really unique vinegars are secondary product, they kind of steal the show and we nearly made a meal out of just the samples they give you there.  The staff was very friendly and the tasting was so fun!
The Bodacious Olive specializes in cooking ingredients: seasonings, balsamic vinegar, and olive oil.  Unlike chain grocery store offerings, The Bodacious Olive carries hard-to-find gourmet items, like roasted walnut and wild mushroom and sage olive oils.  Their vinegars are amazing and are infused with a variety of flavors, including vanilla, blueberry, and cinnamon pear. There is even a thick, potent 18-year vintage balsamic vinegar they have for you to taste. The Bodacious Olive also provides it's customers with recipes using their products, like bruschetta trio and asiago and white truffle mashed potatoes.  It also carries gourmet seasoning salt and they make all of their pasta in house – so freshness is guaranteed!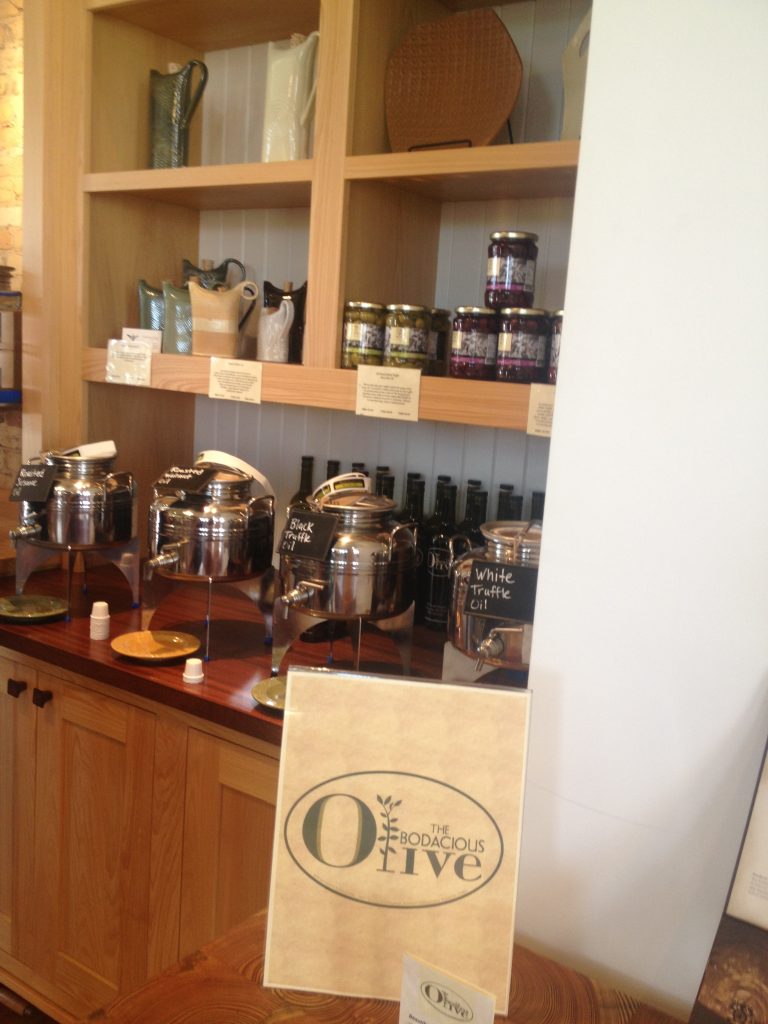 Oh, and by the way….you never really tried olive oil until you try the cilantro and roasted onion olive oil.  It's mind blowing and has a strong, distinct flavor that undoubtedly would be a great marinade for meat, fish or poultry.
Another specialty of the house is the made-to-order fresh pastas, presented in many shapes and blends including Whole Wheat and Spinach, created with the market's unique pasta machine. Delectable sauces include a slightly spicy Marinara, a Vodka Red Sauce, an Asiago Cheese White Sauce… and the Bodacious Specialty- an Artichoke Antipasto blend.  They also have a wonderful selection of domestic and imported wines and cheeses from around the globe.
Some of my favorite flavors were:
Cilantro and Roasted Onion Olive Oil
White Truffle Olive Oil
Maple Balsamic
Blackberry Balsamic
And how about this little factoid:  Pensacola isn't just the first European settlement of North America, it is also the birthplace of the North American olive so it seems only fitting that the tradition of enjoying fantastic olive oil continues here.
I hope you get to visit Pensacola sometime!  If you've been there, do you have a favorite place to see and/or eat at?
Location: 407-B South Palafox Street, Pensacola, FL 32502