Italian Pork Cutlet Florentine
Italian Pork Cutlet Florentine recipe is such a simple way to mix up your dinner routine!  Juicy, boneless breaded pork chops combine with many different flavors for the perfect meal.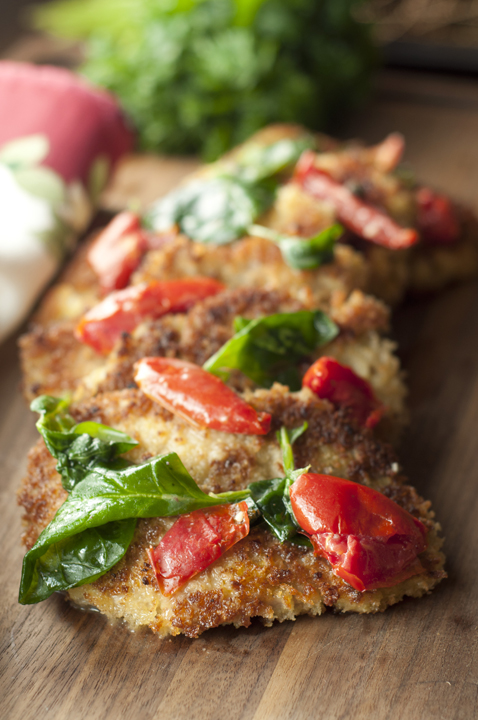 *I developed this Italian Pork Cutlet Florentine recipe and participated in the National Pork Board Porksgiving program as a member of One2One Network. I received compensation but all opinions are 100% my own, as always.*
I can hardly believe we are just a few days away from Christmas day already, but alas, here we are!  The holidays are a season of giving and I get overjoyed about seeing the looks on peoples' faces when they open presents or receive edible gifts that I give to them.  I find it hard to wait until Christmas sometimes when I know the person is going to love my gift.  This is why I was super excited to be asked to participate in the National Pork Board Porksgiving program.  The object of the program is to think of someone you know who has given so much to others, share a little about their story, and give back to that person.  I prefer to show my love through food which is part of the reason I became a food blogger 4 years ago.  Nothing makes people happier than the gift of homemade meals and desserts!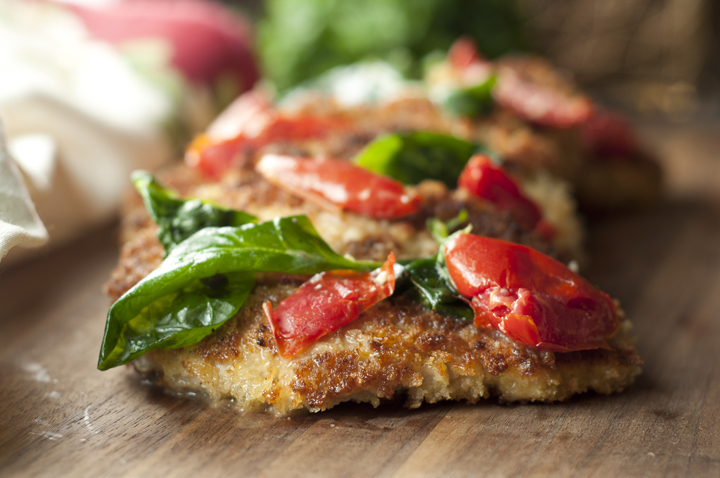 Since I have been getting creative and experimenting more with pork dishes lately, of course I had to make another pork dish to share today.  If you're new around these parts, you must check out my Brown Sugar Glazed Pork Meatballs and Pork Tenderloin with Apple Cider Reduction.  As most of you know already, my husband and I went to Hawaii back in September.  This was a part work and part play type of trip as Mr. Wishes had to pass through Honolulu to get to the Marshall Islands for a work meeting.  I tagged along, because, HELLO…..Hawaii!  The hotel we were staying at in Waikiki Beach has something called the "Regency Club" where you can go relax and get food at any point in the day.  It's a comfortable lounge area with tables, couches, a TV, and computers.  Day after day we would enter the room and this elderly gentleman would be sitting on the couch in the same exact spot by himself.  Sometimes he would doze off, other times he would be watching whatever football game happened to be on the TV at the time.  Each time we saw him he was wearing a hat that said "USS Missouri" on it.
Now I'm a very shy person who rarely strikes up a conversation with a stranger, but something inside me was telling me that my husband and I should talk to this man.  It takes a lot for me to feel that way, as I get nervous about making small talk with random people and am always afraid I'm going to be bothering the person.  After a few days I finally told my husband I felt like we should talk to this man because he looked like he may have been lonely.  My husband proceeded to tell me that he had been thinking the same exact thing!  We got the message loud and clear and we both went and sat on the couch next to him, smiled, and introduced ourselves.  He seemed delighted to have company to talk to!  When we asked him where he was from he said "Rochester, NY".  I asked him to repeat himself because I didn't believe I was hearing what I was hearing.  He was from the same city as us and lived only about 20 minutes away!  We were almost 5,000 miles from home at the time so, needless to say, that blew my mind.  What are the chances?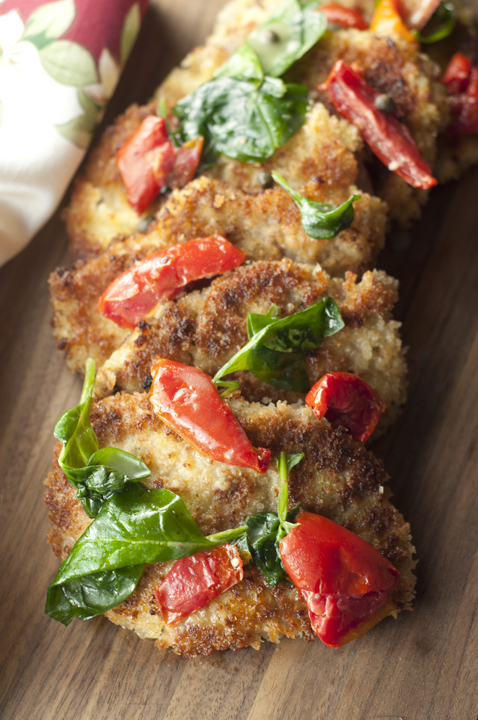 We then knew the reason we both felt the urge to speak to him.  It turns out his name is Sam and he comes to Waikiki every year by himself…and he is 93 years old!  He used to come with his wife and kept the tradition going after she passed away several years ago.  Sam was in the Navy and he was there visiting the Pearl Harbor Memorial.  He fought in World War II and was on the ship, "USS Missouri", at the time the Japanese surrendered in 1945 and September was the 70th anniversary of that.  On the deck of the USS Missouri on September 2, 1945, General Douglas MacArthur accepted Japan's surrender, which ended World War II.  Today the USS Missouri is docked at Pearl Harbor, Oahu, Hawaii (at Ford Island).  How awesome is that?  The Battleship Missouri Memorial is right there at Pearl Harbor offering tours to visitors from across the world.  Sam pulled out his wallet and showed us his special card certifying that he was on the ship at the time of the surrender.  We asked to take a picture of it because it was so fascinating to see!
Sam said he doesn't get out much and my husband and I mentioned bringing him food sometime.  Needless to say, Sam is the person I wanted to talk about as a person who gave so much and deserves to be given back to.  Today I am here to say "thank you" to him with a delicious home-cooked meal for all of his years of service and sacrifice.  This made him so happy!  He said how people everywhere seem to always "take care of him", and he most definitely deserves it.  We also talked about delivering him a pizza one day (his favorite food) and he hinted that he would like to try the pizza from the pizzeria that my in-laws own.  I also commended him for his dedication in making the trek to Hawaii each year when it isn't always easy to travel at his age.
The National Pork Board and I encourage you to also celebrate "Porksgiving" and prepare a creative dish with pork to recognize someone you know in your life who deserves appreciation.
This Italian Pork Cutlet Florentine is really a great dish!  The flavors come together perfectly and it has all of the holiday colors built right into it.  Believe it or not, I didn't even do that on purpose.  I love it when things work out like that!  The pork cutlets were moist, tender, and just bursting with flavor.  It might look hard to pull off but it's actually a very simple dish to make.  Enjoy with your favorite side dish and roasted vegetables.
Be sure you follow along with the National Pork Board to see more amazing "Porksgiving" recipes and inspiring stories of giving back!
Pinterest ~ Twitter ~ Facebook ~ Instagram ~ YouTube
Italian Pork Cutlet Florentine
Prep time:
Cook time:
Total time:
Italian Pork Cutlet Florentine recipe is such a simple way to mix up your dinner routine! Juicy breaded pork chops combine with many different flavors for the perfect meal.
Ingredients
6 boneless, thinly sliced New York Pork Chops
½ cup all-purpose flour
2 large eggs, beaten
1 cup Panko bread crumbs
Salt and pepper, to taste
¾ cup + 2 Tbsp pure olive oil, divided
5 oz fresh baby spinach
2 Tbsp roasted red tomatoes, thinly sliced
1 tsp chopped fresh Italian Parsley leaves
Zest of ½ lemon
Instructions
Put flour, eggs and bread crumbs in three separate shallow bowls.
Season pork with salt and pepper, to taste and then coat each pork chop with flour. Dip in egg; coat in bread crumbs on both sides.
Heat ¾ cup of olive oil in a frying pan or skillet on MED-HIGH until oil faintly smokes.
Add pork in small batches; use tongs to turn over when edges turn golden-brown, about 2-3 min on each side. Cook until internal temp reaches between 145 degrees F. (medium-rare) to 160 degrees F. (medium), (check by inserting thermometer halfway into thickest part of pork chop).
Remove from pan and let drain on paper towel-lined plate. Repeat with rest of pork.
Heat the rest of the olive oil in pan on MED-HIGH; add spinach and tomatoes to pan. Cook, stirring, about 2 min, until spinach is just wilted and spinach and tomatoes are heated through.
Transfer pork chops to clean platter; top each with spinach and tomato mixture.
Sprinkle with fresh parsley and garnish with lemon zest.
Optional: drizzle some lemon vinaigrette over the top for extra lemon flavor. Enjoy!