Honey Buttermilk Bread
This tender honey buttermilk bread recipe will be your new go-to yeast bread.  It rises beautifully thanks to the bread flour and the honey adds a slight country sweetness.

Homemade bread is one of those foods I love to tackle and I love this honey buttermilk bread.  I learned over the few years that I have been cooking and baking that yeast bread is one of the easiest things to make, it's made with items that most people always have in their pantry, and yet always impresses people.  It's that extra step you take when you are making a homemade meal and your guests can never believe you also made your own bread.  It's a good feeling!
It is simple to just pay a couple dollars and pick up a loaf at the store to have along with your dinner, but I find it's one of those things that is worth the little bit of extra effort.  I've learned over the years – and am still learning- what is worth it and what is not.  The only catch with homemade bread, of course, is that you need to plan ahead a little when it comes to yeast bread to allow for the time it takes for the dough to rise, etc.   Other than that, piece of  "cake".
I'm so glad you're here! Follow along on Pinterest for more inspiration!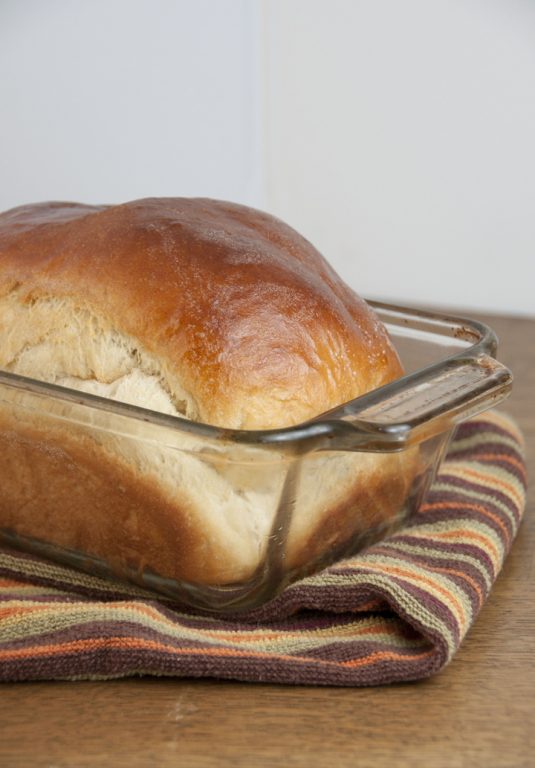 This soft buttermilk bread is a white bread that has the perfect amount of sweetness added to it with the subtle flavor of honey.  I find this recipe works best using pure raw honey but you can use whatever you have on hand.  Buttermilk bread has always been one of my favorites as far as both taste and texture go.  The buttermilk just gives it the perfect texture and lightness – you must try it sometime.
Note: this recipe makes two large loaves, so divide it in half if you don't need that much!  Or freeze the dough and have it on hand when you want to have a taste of this deliciousness again in the near future.
Some other bread recipes from my site you might love: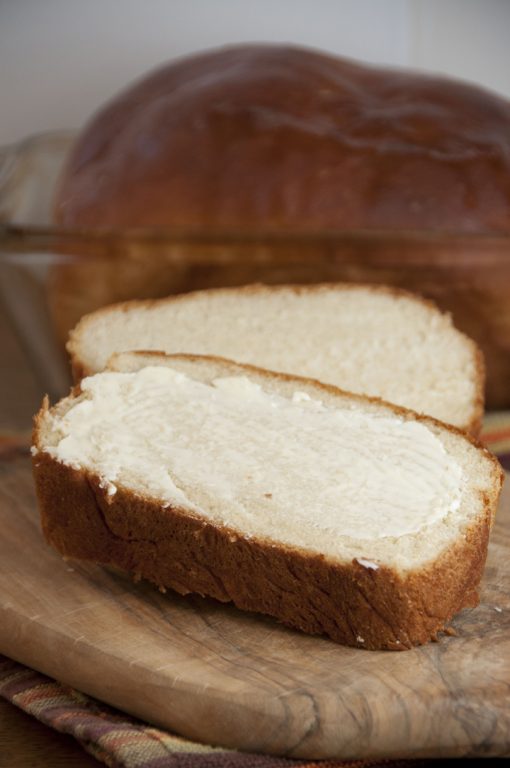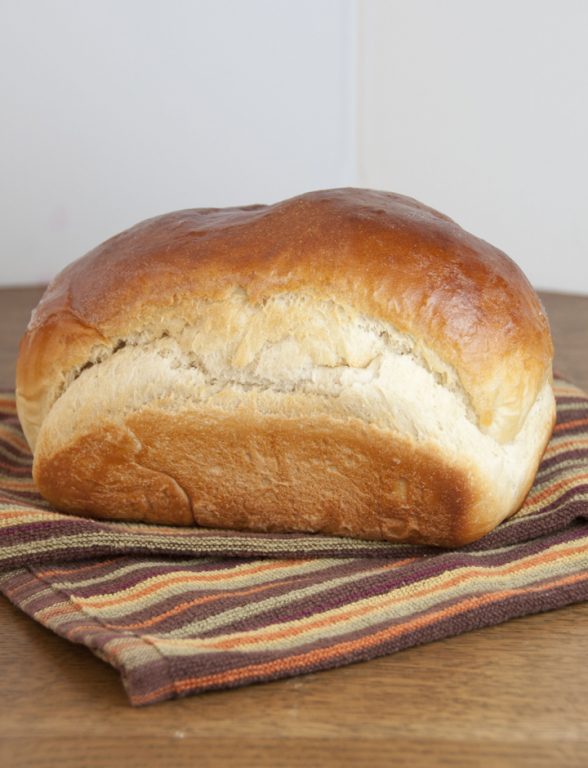 Honey Buttermilk Bread
Prep time:
Cook time:
Total time:
Serves:
2 loaves, 24 slices
This tender buttermilk bread recipe will be your new go-to yeast bread. It rises beautifully thanks to the bread flour and the honey adds a slight country sweetness.
Ingredients
1 envelope yeast (1 tablespoon)
1 teaspoon sugar
¼ cup warm water
pinch of ginger (helps activate the yeast)
2 cups warm buttermilk
⅓ cup honey
¼ cup butter, melted and cooled so that it is warm to the touch but not hot.
1 teaspoon salt
¾ teaspoon baking soda
6 cups white bread flour
Instructions
Mix the ginger, sugar, yeast, and water together in a bowl and set aside for about five minutes.
Add in the buttermilk, honey, salt, baking soda into the bowl with the yeast mixture.
Add just three cups of the flour and mix that in until smooth. If you use an electric mixer it will take about 5 minutes on low speed.
Add the butter and mix until completely incorporated into batter.
Start to add the rest of the flour, one cup at a time, keeping mixer on low speed as you do this.
When dough starts to pull from the sides of the bowl remove it from the mixer to a floured surface and knead until elastic and smooth.
Place the dough in a greased bowl, move it around to grease the all sides, cover and allow to rise for 1½ hours.
Punch the dough down and form into two loaves.
Place into two greased loaf pans and grease tops.
Cover the pans and allow to rise for 45 minutes.
Preheat oven to 400F. Bake loaves for 30 minutes, covering tops with foil if they start to brown too fast.
Remove loaves from oven once baked through and brush tops with melted butter.
Allow to cool in pans for 10-15 minutes to make removing them easier.
Turn out and cool completely on wire rack.
Recipe source: restlesschipotle.com