Grandma's Italian Lasagna and a Memory
Grandma's Italian Lasagna authentic recipe made exactly the way all of the Italians made it when I visited Italy!  We eat this for every holiday meal and this is made in her memory to keep the tradition alive.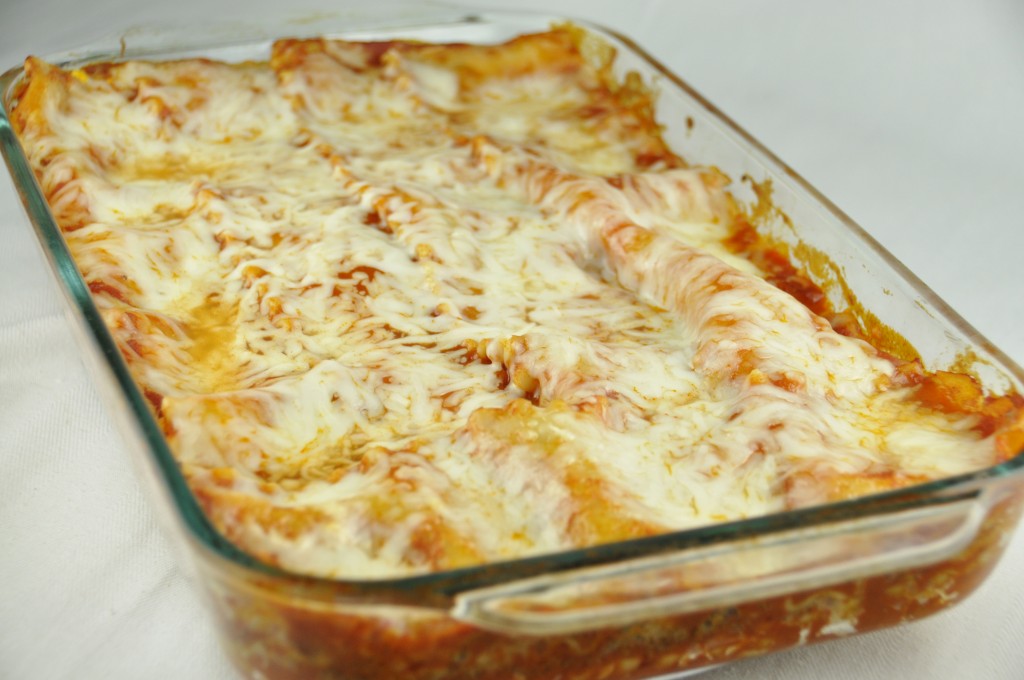 I'm dedicating this post, "Grandma's Italian Lasagna", to a wonderful lady that I had the pleasure and privilege of knowing for a mere 5 years of my life.  My husband's sweet grandmother, Differdange AKA "Rose", passed away a little over a month ago at the age of 93.
This was a huge loss to the entire family and the many friends that she had.  The way she loved God, her late husband, her family, and people, in general, right until her last day on earth was truly inspirational and admirable.  It's not very often that I meet people that I wish I could be more like and she was one of those people.
Since my husband and I have been together I always had fun going to visit her at her little apartment she lived in for over 25 years.  She always had endless interesting stories to tell and they were always told with humor.
She had a great sense of humor and an impeccable memory, even up until right before she passed away.  The details she remembered about anything and everything in her past was always so amazing to me.  At age 93 her memory was, by far, way better than mine has ever been.
My husband has many great memories of having Sunday sauce with her there at her apartment where she would cook the most amazing sauce and meatballs.   Everything she made tasted like perfection – even down to the littlest thing – like fried zucchini or peas and mushrooms, which were my husband's favorite.
One regret of mine is not picking her brain more about how she got everything to just taste so delicious and full of flavor.  I don't know how she did it but she always gave that special touch to all her food.
I guess what they say is true:  when something is "cooked with love", it always tastes better. She truly did love and enjoy cooking and baking for the people she loved.
Of course, I have to make a note of her Italian cookies and pastries around Christmas time – no words to describe the deliciousness – unparalleled! I made her Grandma's Italian Almond Macaroons every year. I'm happy to keep that tradition going. I also love her Chocolate-Covered Almond Biscotti.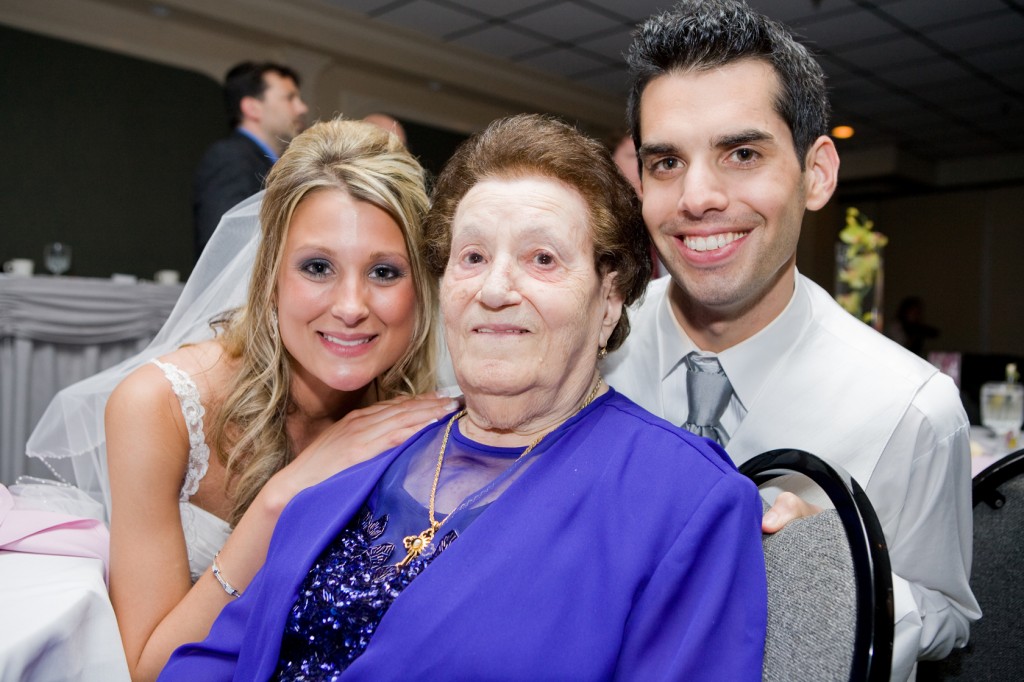 Her signature dish was her lasagna, hence the name Grandma's Italian Lasagna.  She always made the best and was famous for this lasagna – I've never had better – it was beyond compare!
I remember always having it for Thanksgiving before the turkey and the fixings were served.  Grandma knew that I loved to cook and bake, and less than a week before she passed away she asked me to make her lasagna using her ingredients she had prepared ahead of time.
She had made and froze them while she still was up and about.  She didn't have the energy to get into the kitchen and make it herself now.
I immediately got nervous and felt the pressure, knowing I could never meet the benchmark she had set in the lasagna-making world.  No one could make it like her, even if I was using her homemade sauce she had previously prepared.
All the work was done for me and all I had to do was put it all together…. but I was still nervous I would screw it up and disappoint her.  Believe it or not, I had never made lasagna before and wasn't even sure exactly how to do it.
If you have an Italian grandparent, you KNOW you can't say "no" when they tell you to do something!  My mother-in-law even offered to do it for me because she saw the fear on my face – but Grandma said "no" and pointed to me.  I agreed to take on the arduous task.
The next day I gathered up some confidence, tried to remember what I could of her lasagna, did the layering and baked it up.  I was surprised and pleased with the results – it actually looked very appetizing and I was pretty proud of myself. I wasn't sure how it would taste, but it definitely looked tasty.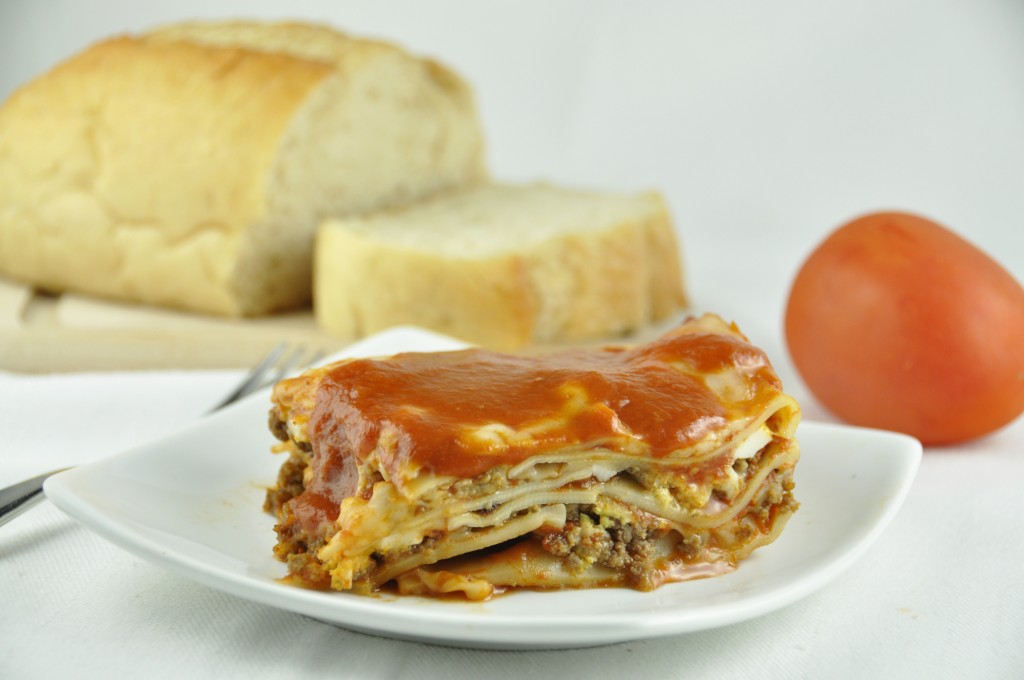 That very same night, I brought Grandma's Italian Lasagna to her apartment.  Showing her my masterpiece was my shining moment.
Seeing the huge smile on her face when I knelt down next to her in her chair and she looked at the pan of lasagna in my hands was my last special memory of her that I'm so glad I have.
It makes me happy that I was able to help put a smile on her face in her very last days.  I felt like she was content knowing her lasagna legacy was going to carry on.  It will never taste exactly like hers, but at least I tried.  She was able to try a small piece the next day and gave her stamp of approval.
I am thankful to have known such a lady, even for a short time in my life.  I hope I can positively impact as many people as she did in her 93 years of life.  She gave us all big shoes to fill, that's for sure.  We will miss her, will never forget her, and will see her again someday.  'Til then, I will make Grandma's Italian Lasagna to remember her by.
If you love Italian food, try this Ravioli al Pomodoro. I also have a lasagna version that has pesto sauce: Pesto Lasagna. I think she would have been really proud of it!
I also have a Cheesy Lasagna Soup that is similar to this recipe, but in a soup form. Enjoy!

Grandma's Italian Lasagna and a Memory
Prep time:
Cook time:
Total time:
Ingredients
*What I'm sharing with you today is more of a method than an actual recipe. As far as the sauce goes, you can use your favorite recipe for spaghetti sauce. Grandma didn't use ricotta cheese in her lasagna which might be different than a lot of people are used to with Italian lasagna. After visiting Italy a while back, I realized the true Italians make lasagna without the ricotta cheese! Instead, they used hard-boiled eggs and ground beef. Grandma browned a pound of lean ground beef with a little water, and seasoned with salt and pepper. She hard-boiled 3 eggs and sliced them really thin and used them in the layering.*
1 lb. lasagna noodles
1.25 lb. ground beef
2.5-3 cups mozzarella cheese
3 eggs
tomato sauce (I probably used around 4 cups)
Instructions
Hard boil eggs, peel, and crumble/cut up small.
Cook lasagna noodles until al dente. Drain and then rinse with cold water to stop the cooking process.
Brown ground beef with a little water, drain, and season with salt and pepper.
Preheat oven to 375 degrees.
Start by putting a layer of sauce on the bottom of a 9x13 pan or lasagna pan so noodles won't stick later on.
Add a layer of lasagna noodles (overlap a little bit, put different directions or break pieces if needed to cover entire pan), sauce (make sure the noodles are completely covered so they stay soft while baking, don't use too much sauce in the layering or you will get lasagna soup), ground beef, sliced/crumbled hard-boiled egg, Mozzarella cheese, little bit of sauce (drop small spoonfuls).
REPEAT. I had just enough ingredients to make 4 full layers of ingredients (4 actual noodle layers when all is said and done), then I ended with the next step below.
Make sure you END with a layer of noodles (this is included in the 4 layers I mentioned above), sauce and mozzarella cheese on the very top.
Cover with foil: to prevent sticking, either spray foil with cooking spray, or make sure the foil does not touch the cheese. Bake in preheated oven for 30-35 minutes. Remove foil, and bake an additional 20 minutes or until top is hot and bubbly. Watch so the cheese isn't burning.
Remove lasagna from the oven and allow to cool and set for 15-20 minutes before serving. I spooned a little warmed sauce over top of each piece.