Copycat Taco Bell Mexican Pizza
This Mexican Pizza recipe is a quick and easy dinner idea for Mexican night, taco Tuesday, or Cinco de Mayo! The whole family will love these!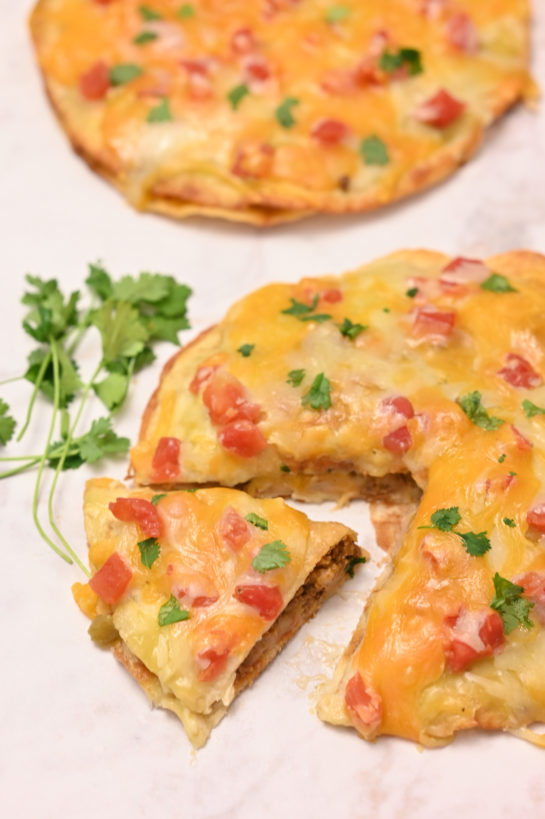 Look at this baby. Isn't that a plate of dreams?! If these photos don't have you craving Mexican pizza, I don't even know you. I probably actually don't know you, but you get the point.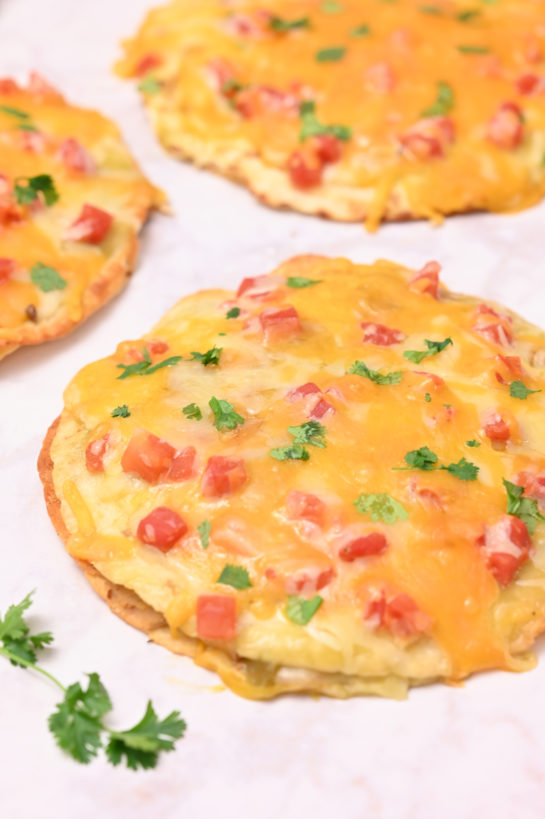 And it's also one of the easiest! I swear. It's made for your Tuesday.
My brother worked at Taco Bell back in the day and I was completely addicted to these things. This goes back so long ago to the years where I could eat anything I wanted and not gain weight. I wish I knew I was in the good ol' days before they were no longer! Sarcasm, guys. Kind of.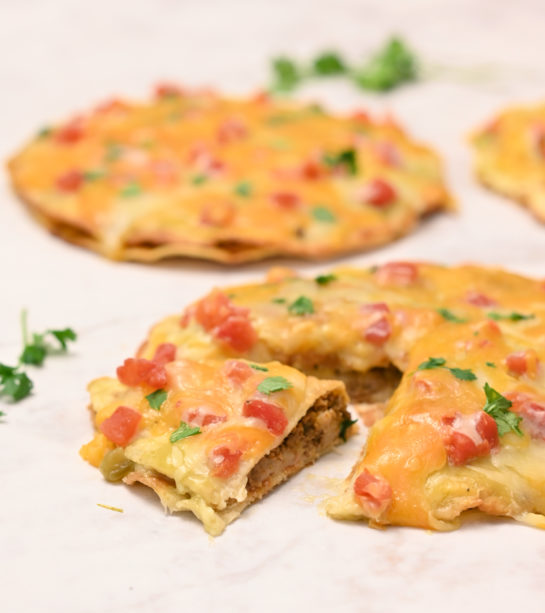 My favorite thing to order at Taco Bell was the Mexican Pizza. It was definitely my guilty pleasure.
The first time I made this recipe, all I could think about was how it was a trillion times better than anything Taco Bell serves. No offense to Taco Bell. This Mexican Pizza is everything a Mexican recipe should be. It's amazing with my Cilantro Lime Rice or my perfect Mexican Rice.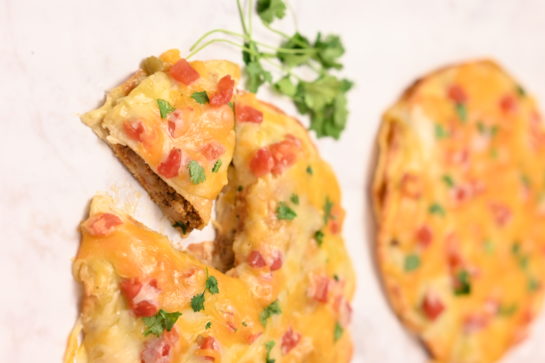 This Mexican Pizza is sure to be a hit at your house! It isn't technically Mexican, nor is it technically a pizza. It's actually more of a Tex-Mex quesadilla and it's amazing! You can even make these Homemade Refried Beans instead of buying the canned beans if you're feeling ambitious.
It doesn't look like much maybe to you, but those colors translate to a whole ton of flavor. Delicious tex-mex makes up for all of my run-on sentences in this post.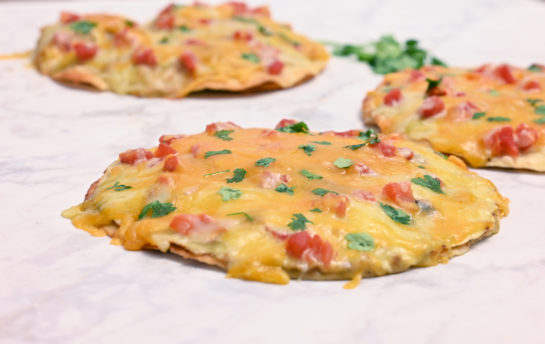 It would be great with side of Homemade Ultimate Guacamole if you have it in you. I'd do anything for some guac! Are you feeling it? I would eat guacamole off an old shoe if I had to. And now you're all going to unfollow me.
I can think of a million reasons why you should scoot into the kitchen and get this Mexican Pizza in your face.

Mexican Pizza
Prep time:
Cook time:
Total time:
This Mexican Pizza recipe is a quick and easy dinner idea for Mexican night, taco Tuesday, or Cinco de Mayo! The whole family will love these!
Ingredients
1 pound ground beef
1 packet taco seasoning
¾ cup water
1 can (15 oz) refried beans
1 can (10 oz) red enchilada sauce
½ cup diced tomatoes
1½ cup shredded Mexican blend cheese
8 flour tortillas, taco or fajita size
1 TBSP vegetable or canola oil
Instructions
Preheat oven to 375 degrees.
In a large skillet brown ground beef.
Once cooked, add taco seasoning and ¾ cup water. Bring to a boil, reduce heat and simmer until most of the water is absorbed.
In a large skillet pour half of the oil into the pan. Heat over medium high heat.
Add tortillas and cook for 4-5 minutes, flipping frequently, until crisp, being careful not to burn them. Repeat with remaining tortillas and oil.
Spread about ¼ cup of beans evenly over the bottom of each tortilla. Top with cooked beef.
Place another tortilla over the top of the meat.
Spread about 2 TBSP of enchilada sauce evenly over the tortilla. Divide tomatoes evenly over the top of the tortillas.
Sprinkle the cheese over the top evenly.
Place each Mexican pizza on a baking sheet and bake for 7-8 minutes until the cheese is melted and insides are hot.
Cut into triangles and serve immediately!
Recipe source: adapted from dinnersdishesanddesserts.com