Cheddar Hard Cider Fondue
Cheddar Hard Cider Fondue recipe perfect for party appetizers, game day, or intimate dinners. Choose your favorite selection of dippers and see how delicious this is!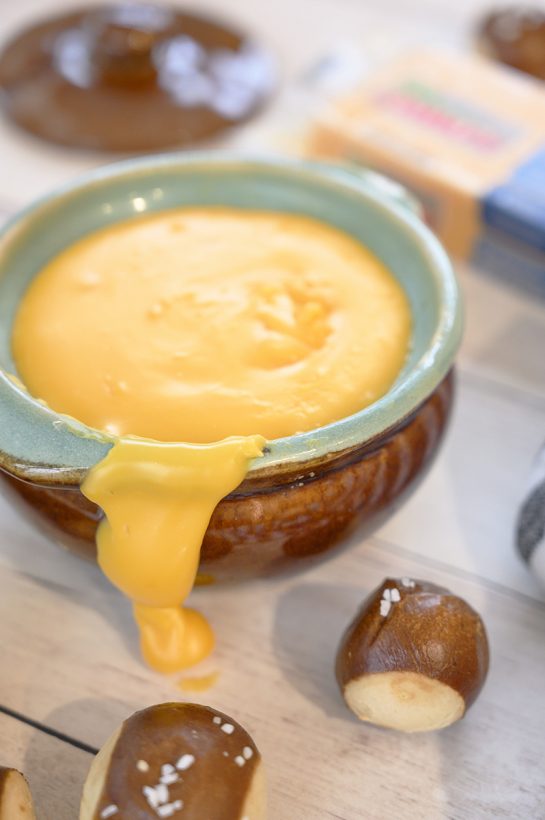 I am going to let you in on a little secret: I am a self-proclaimed fondue freak. In this cheddar hard cider fondue, you are putting alcohol in your fondue. This is a thing, as you know.
I'm sure you have had or at least heard of beer cheese fondue. I thought to myself, why not hard cider in fondue instead of beer for a fall twist? It's pretty darn easy but has tons of flavor because uh, hello? Cheese and apple together.
Maybe my fondue obsession possibly has something to do with the simple act of dipping cute tiny finger foods into a giant vat of cheese. This is actually the exact same reason my husband refuses to ever go to a restaurant like the Melting Pot.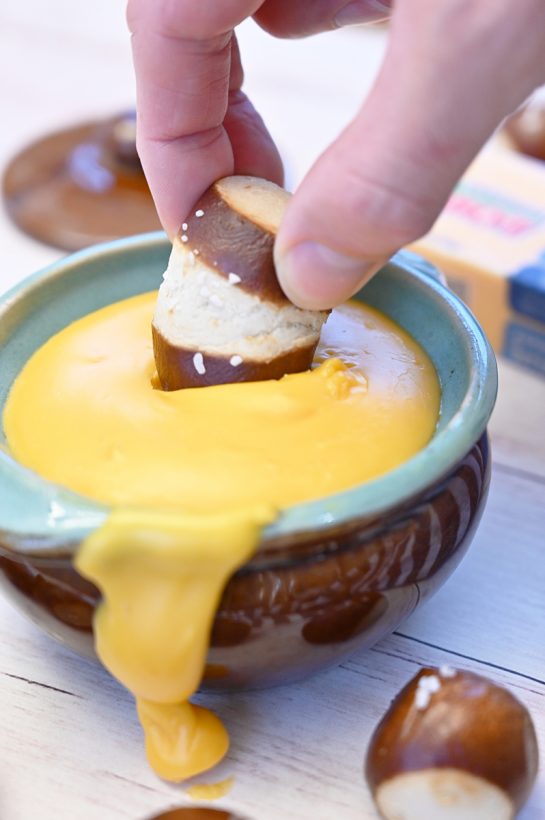 His complaint is that he's not paying $100 to go out to a nice restaurant, sit down at a table, and cook his own food. OK, I guess I can see his point. Ha! But I love fondue and don't want to miss out on it and I refuse to miss out on having it in my life.
I love cheese. Cheese is my friend. Cheese is not my thigh's friend. But I don't care. I used Cabot seriously sharp yellow Cheddar cheese in this Cheddar hard cider fondue. You all know my history with Cabot cheese in that it's my favorite go-to cheese for anything and everything. It really is the best cheese ever and my 'fridge is always stocked! Once I tasted Cabot, I can never go back to using any other cheese. Every dish involving cheese is just so much better when I use Cabot and I mean that 100% truthfully.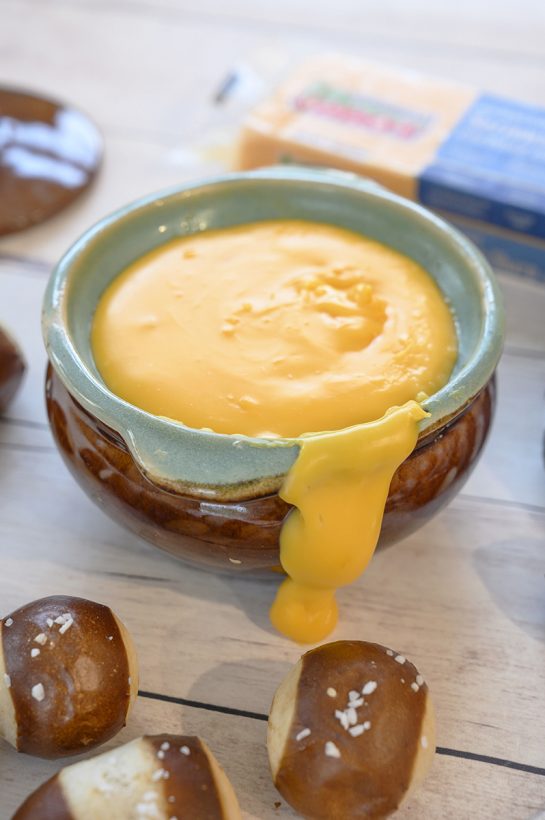 If you are not familiar with Cabot, they are a co-operative owned by farm families throughout New England & New York and 100% of profits go back to the farmers. Is that amazing or what? This year, Cabot is celebrating their 100th year as a co-operative. All of their Cheddars are 100% Naturally Lactose-Free, naturally aged and naturally Gluten-Free.
I love the slight garlic flavor of this Cheddar hard cider fondue and if you do choose to use the Bourbon in this recipe, it does not have a strong alcohol taste. That is one reason Mr. Wishes detests beer cheese fondue is because he can taste the beer. The Bourbon gives extra flavor to this fondue that you can't quite put your finger on, but would never guess it was from the Bourbon (or any alcohol for that matter).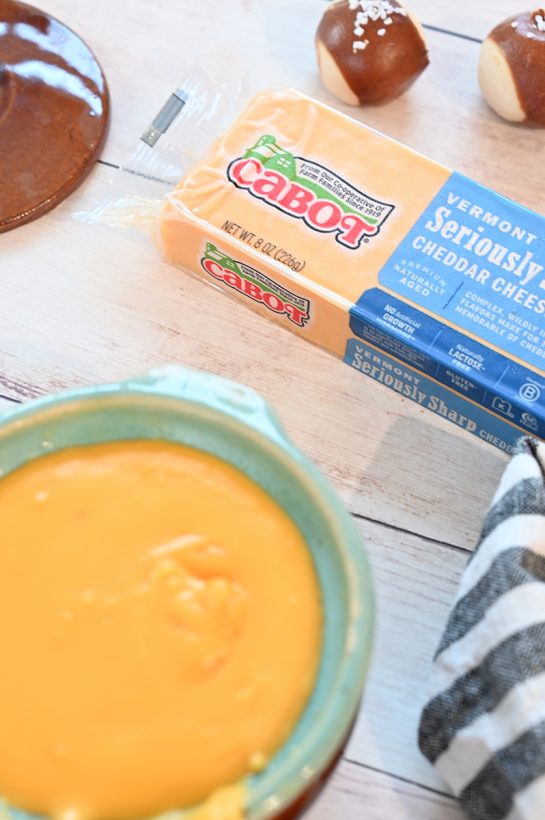 You can use any dippers in this cheddar hard cider fondue. I loved it best with soft pretzel bites and pieces of toasted bread….because, carbs. My favorite was probably the giant pretzel bites which I proceeded to consume about 20 of. I'm thinking of dipping my Homemade Chicken Sausage Corn Dogs in this next time. So good!
Fruit is really good with this fondue, as well. Pears and apples would work best and it doesn't hurt that they make things a bit healthier. Frankly though, this dish will never be "healthy". Let's just deal with it.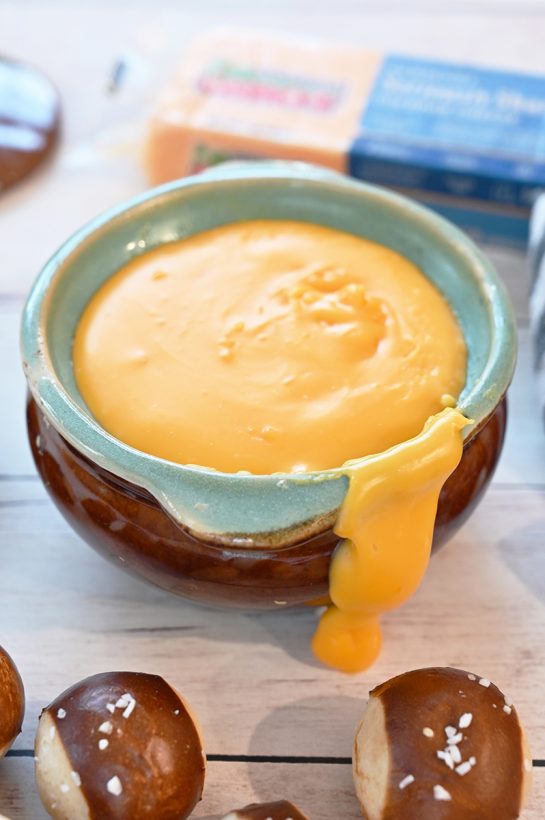 I have to sit here at my computer right now before I quit rambling and make a case for very traditional fondue. It has always by far been my favorite version. I'm all for the Swiss-iest of cheeses in my fondue like in my Cheesy Baked Fondue and traditional dippers. BUT this Cheddar and Hard Cider Fondue just might be the new reigning champ for my fondue obsession.
If a sweet dessert fondue is more your thing, be sure to try out my Crock Pot S'mores Fondue. If you are having a fondue party, make them both – something for everyone!
Make this Cheddar and hard cider fondue, enjoy your fancy schmancy dipping cheese and dippers, and have zero regrets. It is worth it!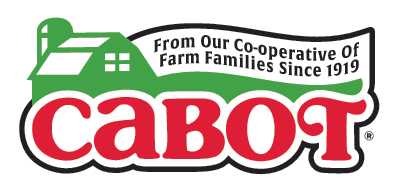 Cheddar Hard Cider Fondue
Recipe type:
Appetizer, Snack
Prep time:
Cook time:
Total time:
Cheddar Hard Cider Fondue recipe perfect for party appetizers or intimate dinners. Choose your favorite selection of dippers and see how delicious this is!
Ingredients
1 (12-ounce) bottle hard cider
¾ cup chicken broth
2 tablespoons Worcestershire sauce
2 cloves garlic, finely chopped
1 lb. Cabot yellow sharp Cheddar cheese, shredded
3 tablespoons corn starch
1 tablespoon Bourbon (optional)
⅛ teaspoon cayenne pepper
Salt
Dippers: soft pretzels, crusty Italian or French bread, apples, pears, crackers, etc.
Instructions
Heat hard cider, chicken broth, Worcestershire sauce, and garlic in a medium pot over medium heat and simmer for about 5 minutes.
Add cheese to a medium bowl. Sprinkle the corn starch over the cheese, and toss to coat.
Using a wooden spoon, sprinkle some cheese mixture into the warm liquid and continue to slowly stir in small amounts of cheese until it is all incorporated and the fondue is smooth/melted, about 15 minutes.
Stir in cayenne, salt and Bourbon (optional).
Transfer to a fondue pot or double boiler and serve with desired dippers.

Disclaimer: Thank you to Cabot Cheese for sponsoring this conversation. All opinions remain 100% my own, as always. Thank you for allowing me to share the brands and products I use regularly and love.