Carrot Cake Cinnamon Rolls with Mascarpone Icing
Carrot Cake Cinnamon Rolls with Mascarpone Icing recipe made from scratch is perfect for your Easter brunch or just when you're craving the delicious spices and flavors of carrot cake!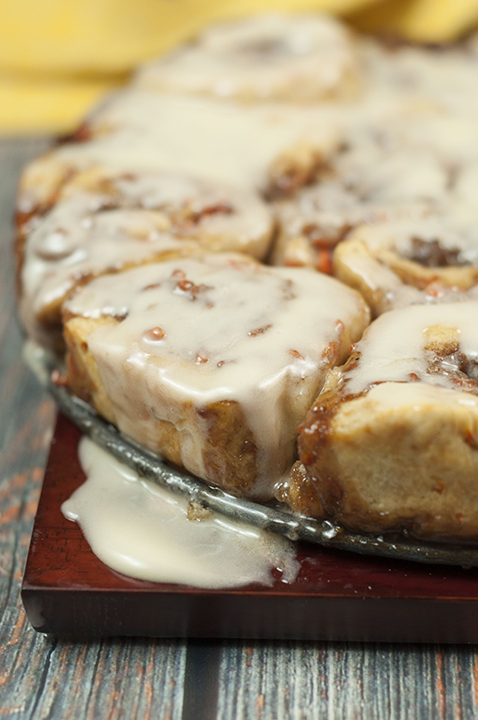 Your Tuesday is about to get way better. I may have found the secret for turning a non carrot cake loving person into a carrot cake lover. This is how you make Easter breakfast or brunch totally worth it, my friends: Carrot Cake Cinnamon Rolls with Mascarpone Icing.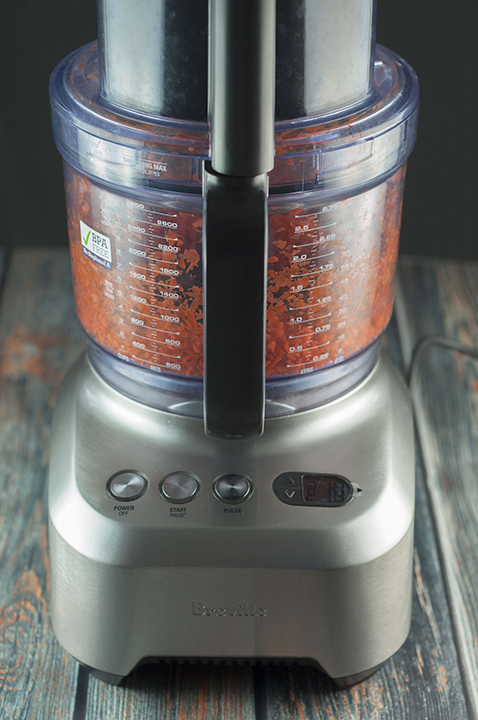 Carrot cake is good anytime of the year but I like to think of it as an Easter and springtime treat. The carrot cake cinnamon rolls I'm sharing with you today use freshly shredded carrots inside a spiced, sweet cinnamon and maple dough. How can you possibly go wrong with the wonderful flavors we all love in a carrot cake packed into cinnamon rolls? They are a little bite of heaven and it had been WAY too long since I've made cinnamon rolls from scratch. They make me feel all fancy free.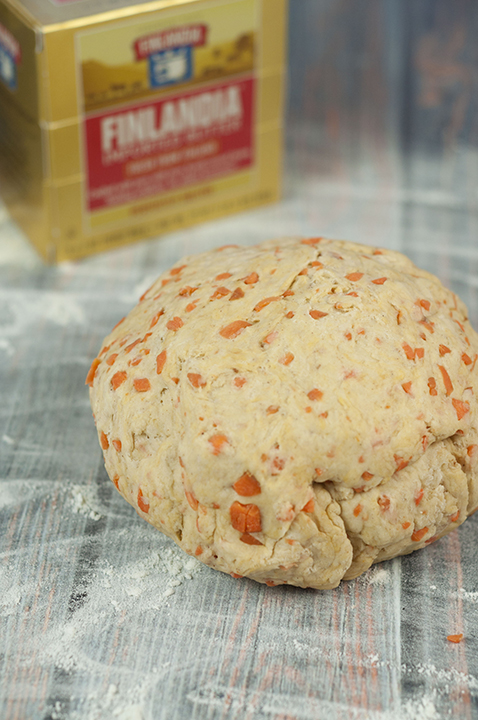 I'm so glad you're here! Follow along on Pinterest for more inspiration!
As it always goes with baking, you want to use the highest quality ingredients possible to get the best flavors possible in your baked goods. First and foremost, I always try to get a very good quality butter. Finlandia® imported butter is one of the ingredients that can enhance the flavor in any sweet or savory dish you are making and what I used in these Carrot Cake Cinnamon Rolls. I also used it in my Italian Ricotta Peach Cookies! Finlandia has been making cheese and butter in Finland for over 100 years and is owned by farmers who treat their cows like family. They offer delicious, high-quality dairy products made from pure ingredients and there is nothing artificial in their cheese or butter!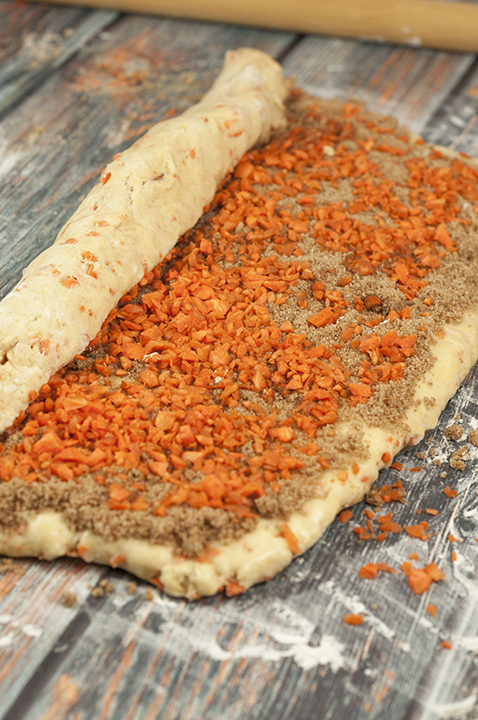 I know I say this all the time, but it is just a simple trick like using great ingredients to take your food to the next level! I'm in the kitchen a LOT so I spend a lot of time thinking about butter and have tried so many different brands out there. The amazing flavor of Finlandia really stands out to me. You really can taste the difference between a high-end butter and the regular supermarket stuff. Discover the legendary taste for yourself!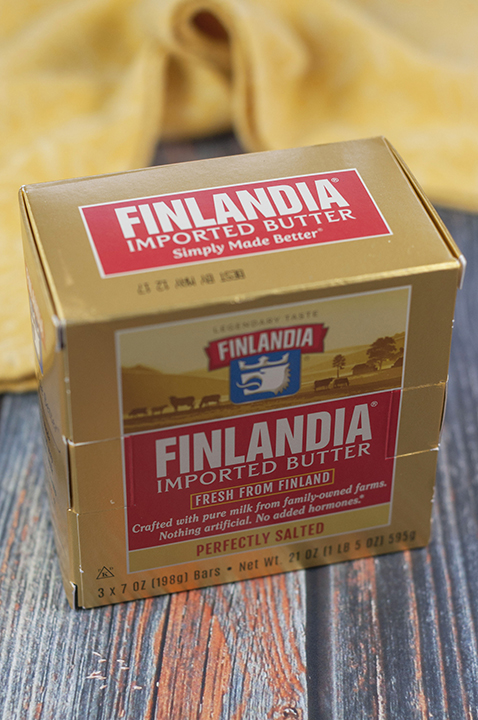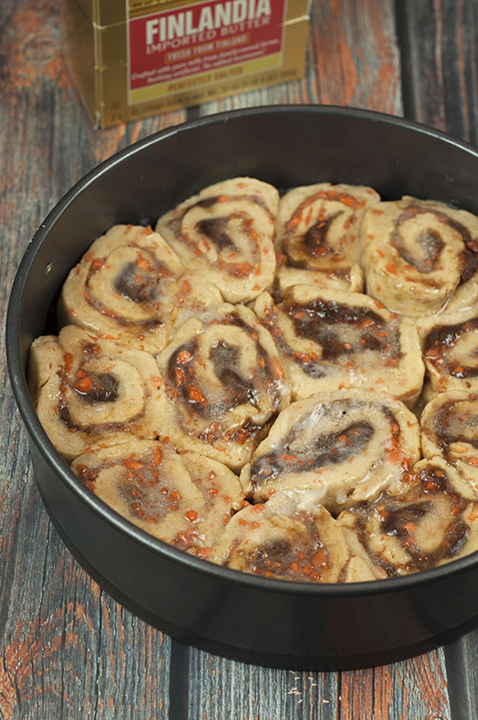 Carrot cake combined with cinnamon rolls is a match made right in heaven and will make your Easter (or any day) brunch an unforgettable one. Seriously, no other cinnamon rolls even exist to me anymore after tasting these. Beginner bakers can take these on and be happy with the results – trust me! If you're loving cinnamon rolls, be sure to check out my Crock Pot Cinnamon Bun Casserole. Make sure you try these melt-in-your-mouth beauties out soon (and mail me the extras).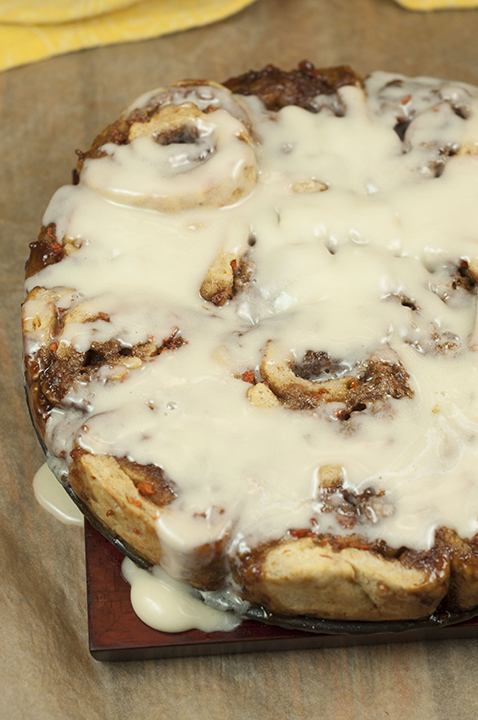 Check out Finlandia's butter and other amazing products by following along with them on social media (@FinlandiaCheese)!
Instagram | Twitter | Facebook | Pinterest | YouTube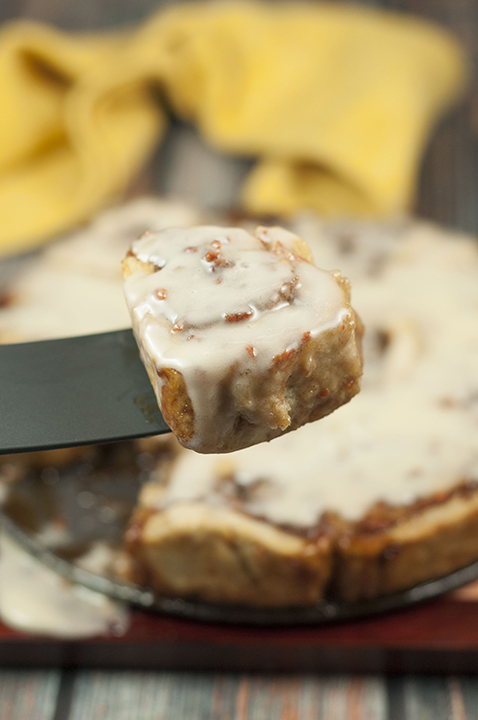 Check out my "how to" video on making these cinnamon rolls!
Carrot Cake Cinnamon Rolls with Mascarpone Icing
Prep time:
Cook time:
Total time:
Carrot Cake Cinnamon Rolls with Mascarpone Icing recipe made from scratch is perfect for your Easter brunch or just when you're craving the delicious spices and flavors of carrot cake!
Ingredients
Dough:
½ cup milk
½ cup water
2 tablespoons salted Finlandia butter, melted
3 teaspoons active dry yeast
¼ teaspoon granulated sugar
1 tablespoon raw honey
3¼ cups all-purpose flour
1 large egg
1 teaspoon maple extract
½ teaspoon cinnamon
½ teaspoon allspice
1¼ cups finely grated carrot
Filling:
⅓ cup salted Finlandia butter, melted
1 cup packed light brown sugar
¼ cup sugar
1 teaspoon cinnamon
½ teaspoon allspice
½ teaspoon ginger
¼ teaspoon ground nutmeg
extra melted butter for brushing
Icing:
6 ounces mascarpone cheese, at room temperature
2 cups powdered sugar
2 teaspoons maple extract
5 tablespoons milk
Instructions
Dough:
Heat the milk and water in a small saucepan until just warm.
In the bowl of an electric mixer fitted with paddle attachment, add milk/water mixture, melted butter, yeast, sugar, and honey; mix until combined.
Let sit for about 15 minutes until the yeast is nice and foamy.
Add in 2½ cups of the flour, the egg, maple extract, cinnamon and allspice. Mix on low speed. Stir in ½ cup of the grated carrot and mix until combined.
Add in another ½ cup of flour and mix on low speed.
Switch to the dough hook attachment and knead the dough for about 5-6 minutes, gradually adding in the remaining half cup of flour.
Transfer the dough to a greased bowl and cover with a damp towel/cloth. Let rise in a warm place for 1½ to 2 hours or until doubled in size.
Preheat the oven to 350 degrees F. Punch down the down and transfer it on a floured surface.
Roll the dough out into a large rectangle - about 12 inches long and 6 inches wide.
Use a pastry brush to brush the surface of the dough with the melted butter.
Filling:
In a small bowl, combine the brown sugar, sugar, cinnamon, allspice, ginger, and nutmeg, then sprinkle it evenly over top of the dough.
Add the remainder of the finely grated carrot evenly over top. Carefully and tightly roll the dough up into one long roll (make sure you're doing this length-wise).
Use a sharp knife to cut the roll into 1-inch pieces. Place the rolls in a baking dish or pan and cover, allowing them to rise for 30 minutes before baking. If using a springform pan, like I did, bake it on a baking sheet in the oven to prevent leaking.
After 30 minutes, brush the tops of rolls with the extra melted butter.
Bake for 25 to 30 minutes or until golden and set on top. Immediately remove from the oven and pour the icing over top. Serve warm!
Icing
Place mascarpone cheese in a large bowl and whisk until creamy.
Whisk in the powdered sugar and maple extract.
Slowly add in the milk and stir until a glaze is the consistency you prefer and no lumps remain (adding more milk if mixture is too thick/more sugar if too thin)
Pour over hot cinnamon rolls.
Recipe source: adapted from 2 blogs who inspired me to start my own 6 years ago (definitely check them out): Jessica from howsweeteats.com and Joy from Joythebaker.com
This is a sponsored conversation written by me on behalf of Finlandia. The opinions and text are all mine.