Brownie Brittle Orange Marmalade Petit Four
A recipe for rich chocolate petits fours with Brownie Brittle and orange marmalade filling which will satisfy even the most discerning chocolate lover.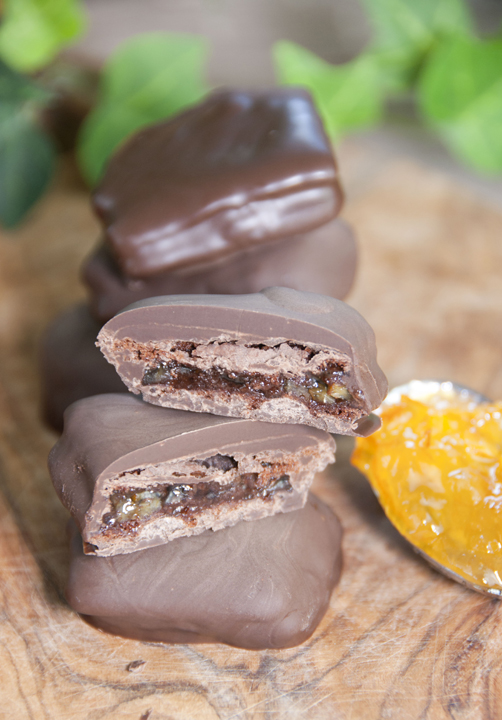 This recipe opened up a whole new world for me.  I've been wanted to expand my horizons when it comes to baking and really wanted to try something I've never done before.  Enter these Petits Fours made with Brownie Brittle!  I did some research to see what exactly a Petit Four was and how they were made and proceeded to come up with a fun, original recipe for you guys.  This has honestly been one of my favorite desserts I have made in a while.  The flavors of the chocolate and orange together were just perfect.  I even had a bunch of taste-testers over my house last weekend to try them out and they wholeheartedly agreed that these were amazing!
What is this Brownie Brittle that I speak of?  If you don't already know, it's time you found out.  I was introduced to this wonderfully addictive product while at a food blogger conference in Miami back in May. They are light, crunchy brownie snacks that taste like crispy brownie cookies! You get that rich brownie taste without having to bake.  Just pour yourself a tall glass of milk and you're good to go!  I made these Brownie Brittle Chocolate Peanut Butter Parfaits a while back that were to die for!  Make sure you check them out.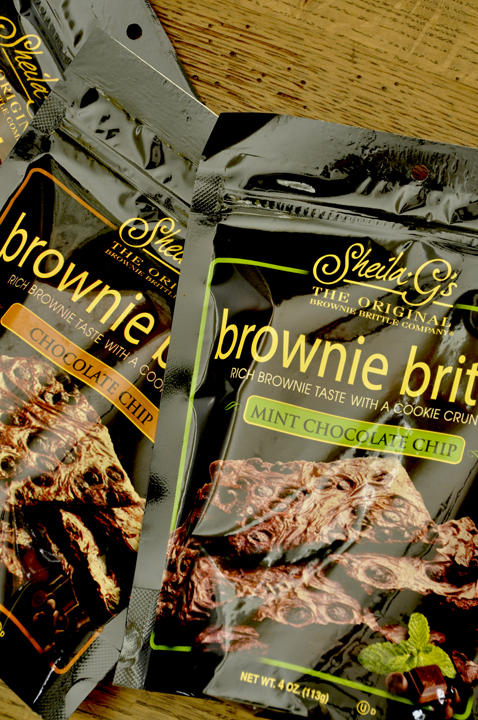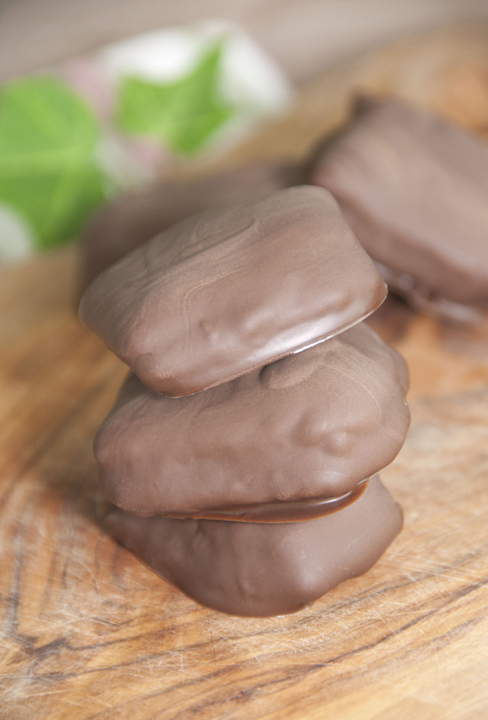 In case you are as much in the dark as I was prior to making these, Petits Fours are essentially miniature cakes or desserts, and they can be made with a wide variety of flavors and decorations. Petits fours are so simple to make and can be made into countless flavors with various fillings.  The orange liqueur filling sandwiched in between two pieces of Brownie Brittle really puts these over the top. Orange liqueur is simply a sweetened alcoholic beverage with orange flavoring and is easy to find at the store.  You can always leave this out and just use the orange marmalade as the only element of the filling.  I highly recommend using the orange liqueur for that extra flavor if you can get your hands on it.  Enjoy!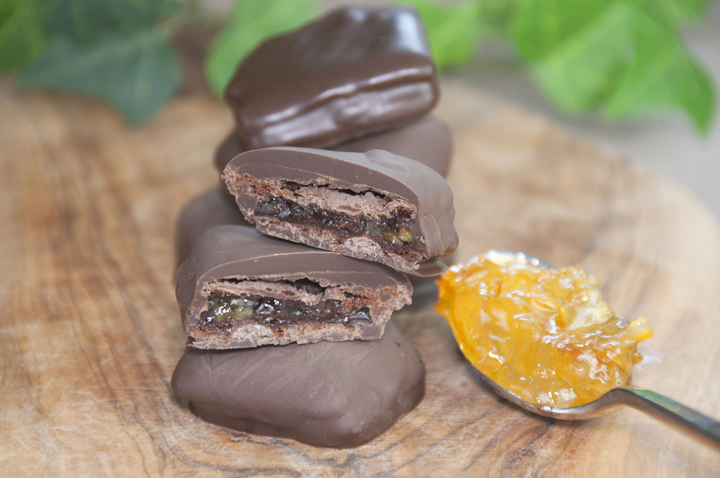 Cointreau is considered a premium triple sec, which is made with the peels of bitter Caribbean and sweet Spanish and Brazilian oranges with neutral spirits, cane sugar, and water. – See more at: http://www.vivalacocktail.com/triple-sec-whats/#sthash.BqQbn1yd.dpuf
Brownie Brittle Orange Marmalade Petit Fours
Prep time:
Cook time:
Total time:
A recipe for rich chocolate petit fours with Brownie Brittle and orange marmalade filling which will satisfy even the most discerning chocolate lover.
Ingredients
Orange Marmalade (can use store bought)*:
1 medium navel orange
2 tablespoons water
½ cup sugar
Instructions
Orange Marmalade (if making your own, yields 1 jar):
Wash the orange thoroughly. Cut off both ends of the orange. Cut the orange in half, cut each half in about eight sections. Place the orange sections in the food processor and pulse until the peel in is tiny pieces. In a medium saucepan place the processed orange, the water and the sugar and bring to a gentle boil. Boil for 15 minutes, stirring frequently. Let cool, then place in a glass jar with a tight fitting lid. Store in the refrigerator. Make sure it is cold before using.
Filling:
In a separate bowl, stir together the marmalade and orange liqueur.
Pair Brownie Brittle squares that are similar in size. On the flat side of one square, spread ¼ teaspoon of the orange marmalade filling and place flat side of the 2nd Brownie Brittle square on top (the marmalade will be sandwiched in the middle). Repeat process until you have used all squares.
Melt chocolate using a double broiler or microwave.
Dip squares into the bowl of melted dark chocolate using a fork and let excess chocolate drip off.
Place on a piece of waxed paper to set for a half hour or until chocolate is hardened. Repeat process until all are coated. You should have approximately 24 sets of squares. You will have chocolate leftover but it makes it easier to thoroughly coat your Petit Fours by having extra in the bowl.
 Disclaimer: This post is sponsored by Brownie Brittle, but all opinions remain 100% my own.